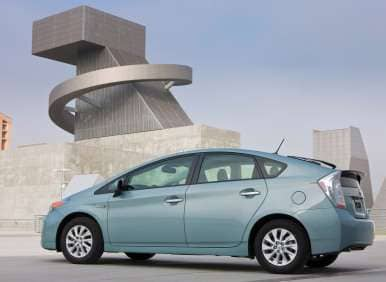 With fuel prices still running high, it's no surprise that hybrid sales are doing the same, and the numbers are fairly impressive: In March, automakers combined to raise hybrid deliveries by 39.6 percent, with 48,206 sales. That compares to an overall industry growth rate of 12.7 percent in March, reflecting a little more than 1.4 million sales.
Yet the support for hybrid vehicles wasn't exactly as broad-based as you might think; there were some very clear winners and losers, including …
Sales of Toyota Prius Family Nearly Double
America's longtime favorite hybrid, the Toyota Prius, posted some serious volume and will almost certainly become the first hybrid nameplate to crack the 30,000-unit monthly sales mark sometime this year. The final tally for March was 28,711 Prius sales, up a whopping 48.8 percent as compared to the same month in 2011. Just note that that total combines sales for all Prii, including the Toyota Prius c, Toyota Prius v and Toyota Prius Plug-in. However, the team at HybridCars.com does report that 911 of those deliveries were of the Prius Plug-in, which would be a stellar achievement considering the car is in very (very) limited release right now.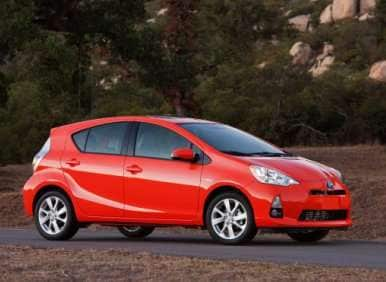 A Big Jump in MPG, a Big Jump in Sales for Toyota Camry Hybrid
Toyota also had the No. 2 hybrid car in March, in the form of the Toyota Camry Hybrid. Thanks to its new hybrid propulsion system, the Camry Hybrid was able to improve combined EPA mileage rating from 33 mpg to 41 mpg—an increase of more than 24 percent—and that, plus a redesigned everything else for the 2012 model year, is making a difference on the hybrid leaderboard: Camry Hybrid sales jumped 276.1 percent, reflecting deliveries of 5,404 units.
Lexus CT—2,223 sales, +1.1 percent
Lexus RX—992 sales, -31 percent
Toyota Highlander—607 sales, -23.8 percent
Lexus HS—261 sales, +13.5 percent
Lexus GS—12 sales, -50 percent
Lexus LS—5 sales, -44.4 percent
All told, Toyota finished March with 38,215 hybrids sales, accounting for 79.3 percent of the hybrid market.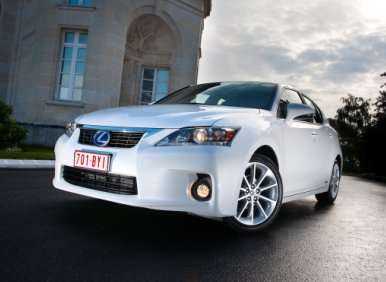 Hyundai Sonata Hybrid: Sales up More than 400 Percent
Owned by the same parent company, Hyundai and Kia combined to become the nation's No. 2 seller of hybrids last month, strictly on the basis of two mid-size sedans: The Hyundai Sonata Hybrid and Kia Optima Hybrid. Despite being at a significant disadvantage in city driving as compared to the Camry Hybrid—which showcases a 43-mpg rating in urban travel, versus 35 mpg for the Sonata and Optima—the Sonata had the biggest sales jump of any hybrid entry in March: +414.8 percent, on sales of 2,095 units. The Optima, with the same EPA line as its Hyundai sibling, posted 1,201 sales last month.
eAssist Assists GM's Hybrid Sales at Buick, Chevy
The General's eAssist technology is what used to be called a "mild hybrid" setup, and while it doesn't provide quite the same boost to fuel economy as a full hybrid system, it is less expensive. It's also the reason GM was the No. 2 automaker for hybrid sales in March with 2,989 deliveries. Now, none of the three current eAssist vehicles were on sale in March 2011, preventing year-over-year comparisons, but looking at month-over-month comparisons shows a mixed bag of results:
The Chevrolet Malibu Eco led the way with 1,416 sales, and that marked a massive 304.6 percent leap over its February sales. That's good, but it's also inflated by the fact that the car is the first model of the all-new Malibu to reach the marketplace, so some of the demand is no doubt based on the vehicle's newness.
The Buick LaCrosse eAssist was good for 1,117 sales last month, accounting for 26.4 percent of total LaCrosse deliveries; on the other hand, that also reflected a drop in sales of 50.8 percent as compared to February. The Buick Regal eAssist managed to move 135 units, down 50.4 percent from February.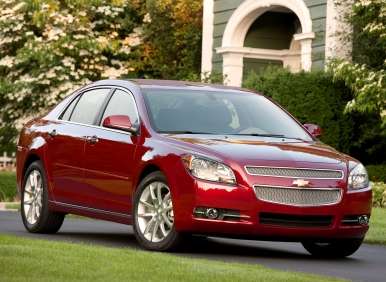 Hybrid Trucks Still Finding a Few Customers
And lest you forget, GM also continues to offer a lineup of full-size truck hybrids, all of which showed nice month-over-month (m/m) bumps, albeit while their year-over-year (y/y) sales plummeted. The bottom line:
Cadillac Escalade Hybrid—105 sales, +84.2 percent (m/m), -17.3 percent (y/y)
Chevrolet Silverado Hybrid—78 sales, +85.7 percent (m/m), -17 percent (y/y)
GMC Yukon Hybrid—65 sales, +41.3 percent (m/m), -19.8 percent (y/y)
Chevrolet Tahoe Hybrid—57 sales, +18.8 percent (m/m), -18.6 percent (y/y)
GMC Sierra Hybrid—16 sales, +33.3 percent (m/m), -38.5 percent (y/y)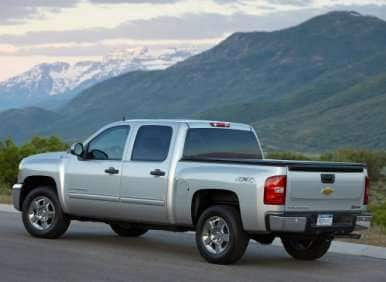 Honda Hybrids Still Struggling for Acceptance
After making a huge bet on the success of the Honda Insight and Honda CR-Z, Honda itself is still looking to cash in on its efforts. Like a number of vehicles on the March scoreboard, that pair scored strong month-over-month gains—33.5 and 15 percent, respectively—but endured big year-over-year decreases, with both seeing sales slip by more than 60 percent as compared to March 2011. And although the Insight did garner more than 1,000 sales—1,032 to be exact—that only left Honda's highest performer in the No. 8 position on the overall list. One bright spot: The Honda Civic Hybrid, with 906 deliveries, improved its standing by 105.4 percent versus March 2011. (For the curious, the CR-Z's 536 March sales reflected a 68.2 percent decrease.)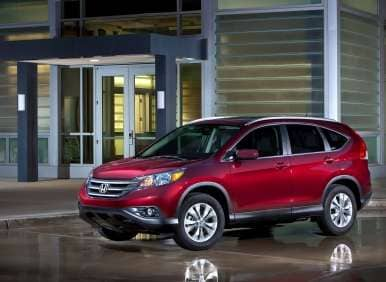 Blue Ovals Sales Slip as New Models Prepare for Launch
The good news for the Ford Motor Company is that customers will soon be enjoying all-new models of the Ford Fusion, Ford Escape and Lincoln MKZ. The bad news? This means a significant chunk of buyers are likely to be putting off their purchases until the fresh faces appear, and this certainly cuts into hybrid sales. Thus, deliveries of the Ford Fusion Hybrid and Ford Escape Hybrid drifted lower in March, with the former notching 1,009 sales (down 31.2 percent from the same period last year), and the latter falling off by 86.4 percent, reflecting only 162 sales.
Impressively, the Lincoln MKZ Hybrid actually pushed sales higher by 1.8 percent, with 626 sales.