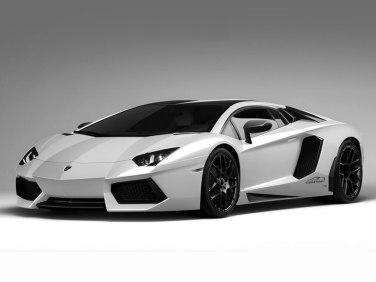 This may be the first time you have ever laid eyes on the new Lamborghini Aventador.  This most certainly is the first time you have laid eyes on a tuned version of the newest bull in the Lamborghini stable.  With a base MSPR of almost $375,000 the Aventador has proven to be a worthy successor to the Murcielago.  The 2012 Lamborghini Aventador is powered by a huge 6.5 liter V-12 engine.  The result is a whopping 691 horsepower.  That amount of monster power is put down to the ground through a slick all-wheel drive system.  The result is a supercar that breaks the 0-60 MPH barrier in a blistering 2.9 seconds.  But famed European tuning house Oakley Design has turned it up a notch on a vehicle that already scores a 10.
Code Named LP760-2
Oakley Design has made a name for themself by tuning GT racing cars.  And over the years they have used that knowledge to create some of the most high-end supercars for the wealthy car enthusiast.   Their newest test mule is the Lamborghini Aventador.  Their take on the car is code named the LP760-2 and there are only 5 versions available for public consumption.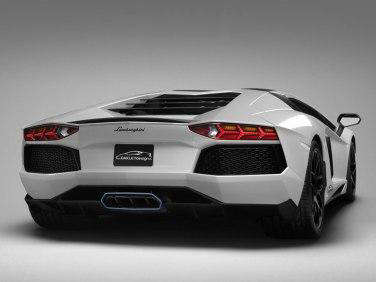 More Power and More Carbon Fiber
The stock Aventador is known as the LP700-4 which translates to 700 HP and 4-wheel drive.  Well Oakley Design kicked up the horsepower figure to 760 through a titanium intake and exhaust.  The car also got a retune and can now accelerate faster and hit a higher top speed (220 MPH) than the stock Aventador.  Oakley Design also shaved a lot of weight off the car.  The all-wheel drive system was converted to rear-wheel drive only in an effort to shave lbs. hence the "2" in LP760-2.  Wheel manufacturer HRE created a custom set of lightweight forged alloy rims just for this vehicle.  The icing on the cake is the plethora of cool carbon fiber parts that have been added to the Aventador.  These are all functional and are not just there for show and the aero parts make an already menacing car look downright evil.  Consider yourself lucky if you ever see one in person.  There is currently no information on the price of the Oakley Design Lamborghini Aventador.  But you can purchase the parts individually. 
Images via http://www.oakleydesign.eu/top-navigation/gallery/image-gallery