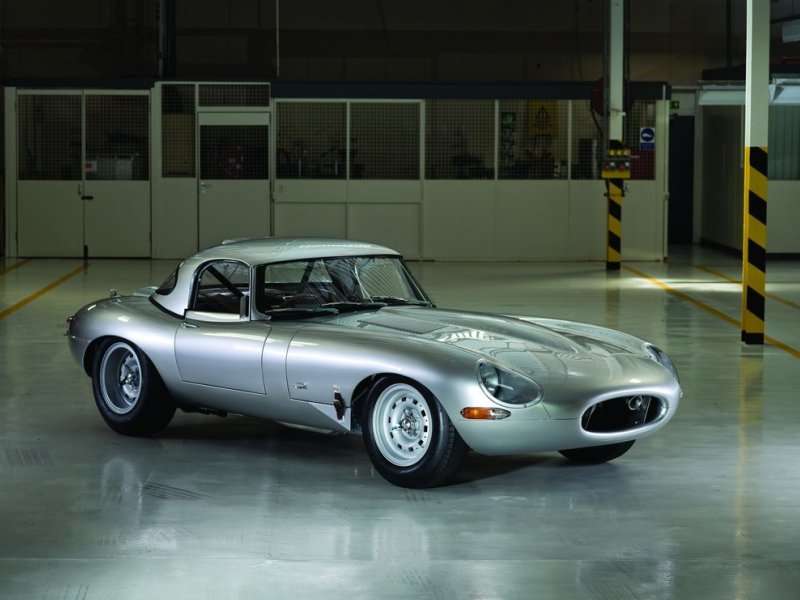 jaguar e type
Continuation cars can sometimes be a mixed bag.  Whenever a company like Jaguar raids its treasure trove of heritage to deliver an 'all-new' yet historically-linked model like the Jaguar Lightweight E-Type, the response from fans ranges from envious drooling to rueful hand-wringing at the concept of re-animating a long-dead nameplate by way of modern technology.
The Jaguar Lightweight E-Type is far more than just a paean to the past, however, nor is it in any way a ploy to pad the British brand's bottom line.  The Lightweight E-Type has been built by Jaguar Heritage under the banner of the automaker's Special Operations division in such a way that it not only ties itself to Jaguar history, but helps to bring that history in to the modern age.
History Revisited
In 1963, Jaguar undertook the 'Special GT E-Type' project, which intended to build 18 aluminum-bodied versions of the E-Type sports car to be used in motorsports competition.  These vehicles enjoyed a sterling reputation on the racing circuit, but Jaguar only managed to produce 12 examples before moving on to other projects.  This left six chassis codes unused - until now.  Jaguar has resurrected these designations to be worn by the six Lightweight E-Type models, which will also be hand-built by Jaguar technicians using the same methods employed on the original dozen cars (11 of which survive today).
Even though Jaguar won't be using any of its modern production practices in the building of these continuation Lightweight E-Types, there's still some technological wizardry employed to keep things as historically accurate as possible.  Jaguar has made sure to digitally map the bodywork of previous Lightweight E-Types inside and out so as to have a hyper-accurate blueprint from which to work on the new models.  It's not just the aluminum panels that are formed by hand on this vehicle: the 3.8-liter inline six-cylinder engine (complete with three carburetors and a dry-sump oiling system) and chassis are also put together without the use of present-day techniques.  The six-cylinder is good for just over 300 horsepower and just under 300 lb-ft of torque (280, to be precise), and a four-speed manual gearbox stirs the pot for the coupe.
Want a little more context for the Jaguar Lightweight E-Type?  Let's take a quick look at the history of the original E-Type, one of the most iconic sports cars to ever emerge from Europe.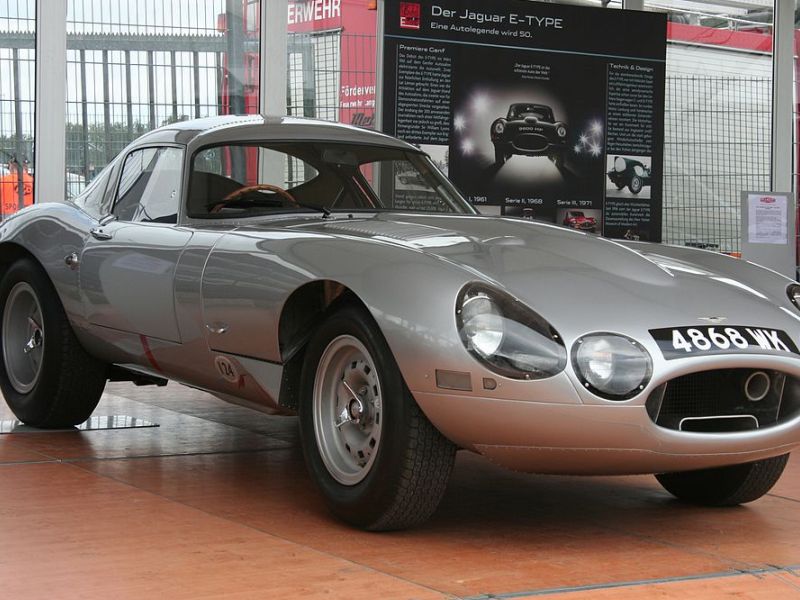 Photo by Lothar Spurzem
From Concept To Production Car
The very first Jaguar E-Type - the Series 1 - didn't hit the streets until 1961, but the roots of the evocatively-styled coupe go back all the way to 1957.  Originally intended to leverage production techniques that had been learned during the D-Type Le Mans racing program, and hopeful to capture some of the audience that the much less street-friendly D-Type-based XK-SS sports car simply couldn't muster, Jaguar spent several years refining the vehicle that would become the E-Type by way of its racing efforts (using pre-Lightweight aluminum-bodied prototypes that wouldn't make it to showrooms).
One of the big advances made by the E-Type compared to the D-Type that preceded it was a new independent rear suspension design, but there were other aspects of the car that linked it to the brand's heritage, particularly in the engine bay.  It was here that one found a DOHC inline six-cylinder engine that was remarkably similar to that which first appeared under the hood of the Jaguar XK120 sports car in 1948.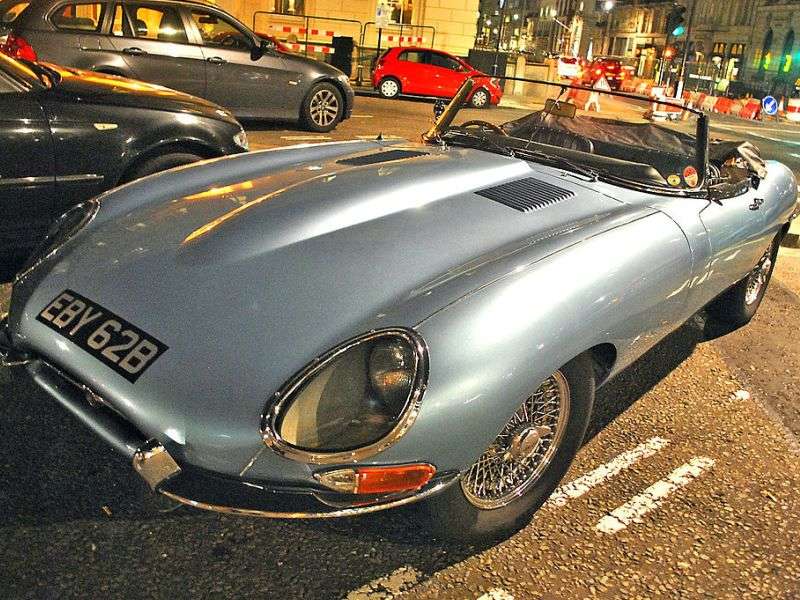 Photo by Ed Callow via Flick
Jaguar E-Type Series 1 Unveiled In Geneva
Once all of the bugs had been worked out, Jaguar unveiled the E-Type at the 1961 Geneva Motor Show where it made a spectacular impression on the media and the public alike.  First and foremost was the car's sensational body work, which was gorgeously sculpted for both coupe and roadster models.  Next, there was the price, checking in as substantially lower than any exotic car from Italy and even undercutting models like the Chevrolet Corvette.  Underneath its beautiful steel skin the Jaguar E-Type Series 1 offered 265 horsepower from a 3.8-liter, six-cylinder iron block mated to a four-speed manual transmission.
How did it perform?  The Jaguar E-Type Series 1 was capable of reaching 60-mph in 7.1 seconds, and could almost hit 150-mph given a long enough - and flat enough - road.  These were startling figures for 1961, especially on the not-so-good street tires of the day.  Complaints about the vehicle were few amongst customers, but it had to be said that the coupe was tight inside, and a bit uncomfortable from a seating perspective.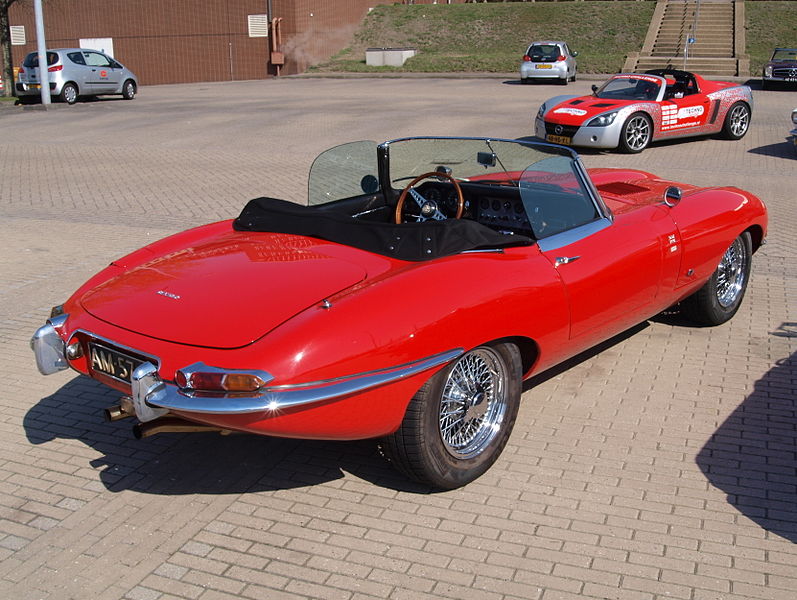 Continually searching for better performance from the car, the Jaguar E-Type Series 1 would receive a larger 4.2-liter version of its six-cylinder motor in the fall of 1964.  The motor matched the horsepower power and top speed provided by the smaller unit but adding an additional 43 lb-ft of torque to bring the total to 283 lb-ft.  Further changes were afoot in 1966 when Jaguar created a 2+2 version of the E-Type coupe that introduced a nominal amount of extra passenger space compared to the original two-seat edition of the car.  The 2+2 also introduced a three-speed automatic transmission that couldn't be ordered with any other E-Type.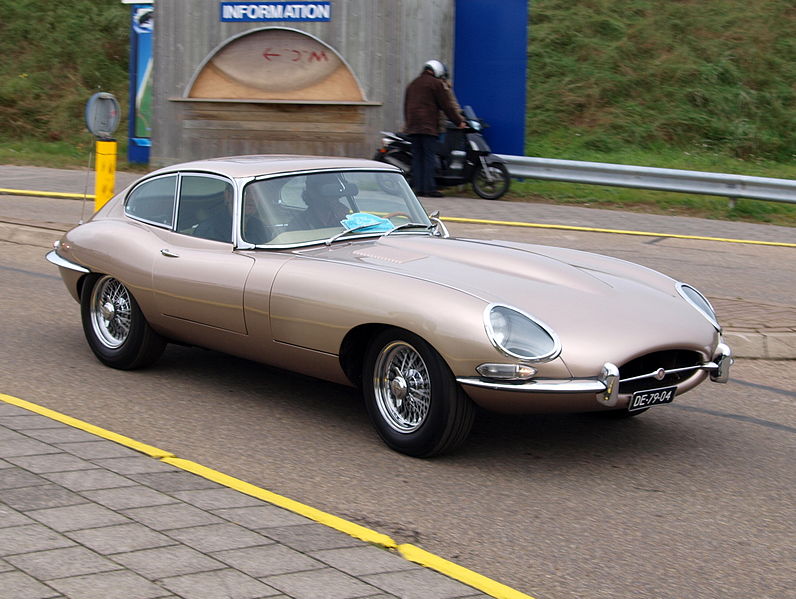 Jaguar E-Type Series 2 Debuts In 1968
After a period of roughly two years where Jaguar slowly made a series of styling and functional changes to the E-Type - dubbed the 'Series 1.5' by enthusiasts - a full refresh appeared for 1968.  The Jaguar E-Type Series 2 is most easily identified by its open headlights, as the car lacks the glass covers that were iconic on first generation models.  A number of other design changes were made to the Series 2's body work, but not all of it was simply for esthetic reasons: a wider grille opening at the front helped keep the carry-over 4.2-liter engine cool, and wrap-around front and rear bumpers prevented dings and dents from accumulating.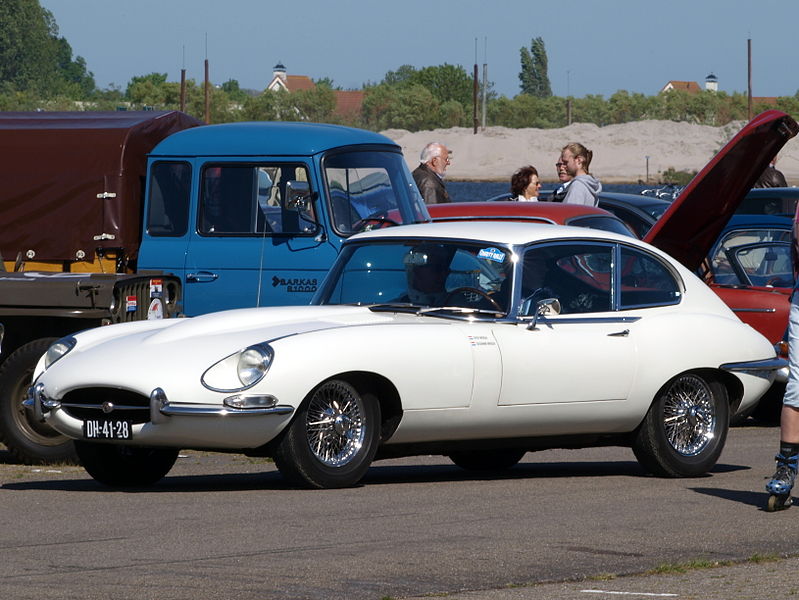 21 of the changes that had been made to the E-Type Series 2 had been to satisfy the U.S. market, and one of these alterations to the E-Type formula meant that American buyers had to settle for a pair of twin Stromberg carburetors in place of the three SU's found in Europe.  The end result was a drop in horsepower to 245, although British models soldiered on with identical performance and on-paper engine output.  The 2+2 body style continued to be available during this period, where it was sold alongside the coupe and the roadster.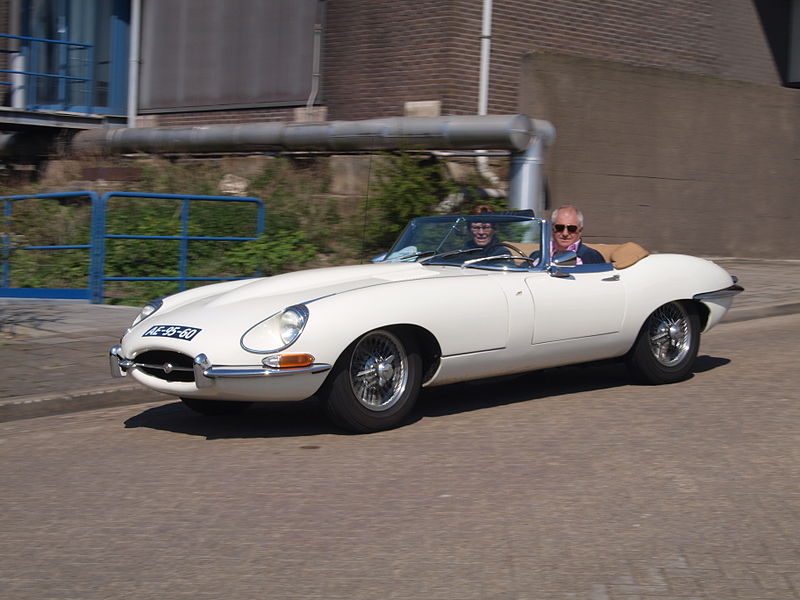 Jaguar Series 3 Doubles the Cylinder Count
Jaguar had for several years been toying with the idea of offering eight or twelve-cylinder editions of its cars using a modular 60-degree design, and in 1971 the Jaguar E-Type Series 3 became the brand's first V-12 sports car.  Well, perhaps GT car was a better title, as the 2+2 model had displaced the smaller two-seat coupe; although the roadster continue to offer accommodations for just a pair of passengers, its long-wheelbase floorpan was identical to the 2+2. 
The new 12-cylinder engine found in the E-Type Series 3 displaced 5.3-liters and was advertised as 314 horsepower, despite Jaguar's later admission that in reality it was probably closer to 280.  Transmission choices continued to include a three-speed automatic and a four-speed manual, and new flared wheel arches hid a wider track and six-inch wheels that were one-inch larger than they had been before.  Ventilated disc brakes also joined the party in 1971, but by this time it was clear that the E-Type chassis could no longer hang with many of its more modern sports car counterparts when the road became twisty.
Series 3 cars are also distinguished by their additional chrome and quicker sprint to 60-mph (6.4 seconds).  Top speed was still roughly 150-mph, however, and American cars wore ugly rubber bumper covers to meet changing crash test regulations.  In fact, part of what brought about the end of the E-Type were U.S. federal standards that legislated its rear-mounted gas tank out of existence: the unit couldn't withstand a 30-mph impact.  Combined with labor unrest and a faltering economy in England, and the ensuing global energy crisis, the last Jaguar E-Type Series 3 left the factory in 1975.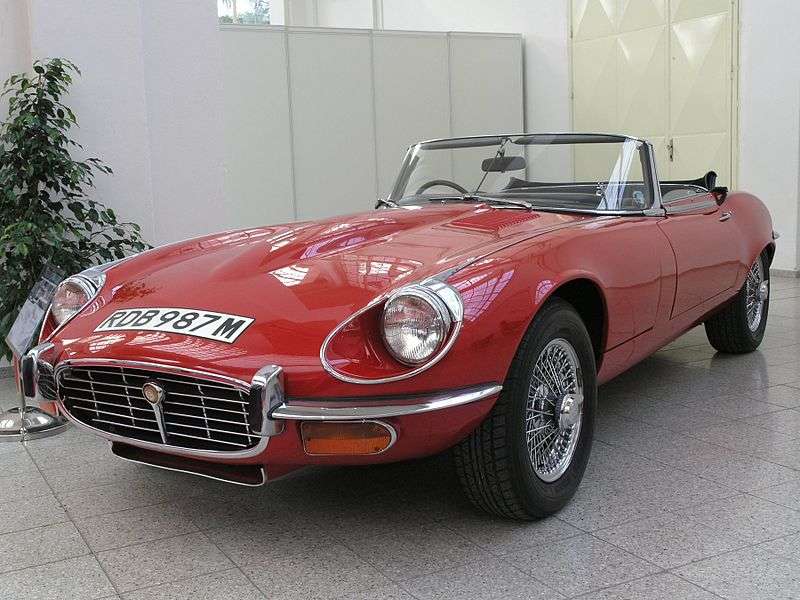 Photo by Matej Batha