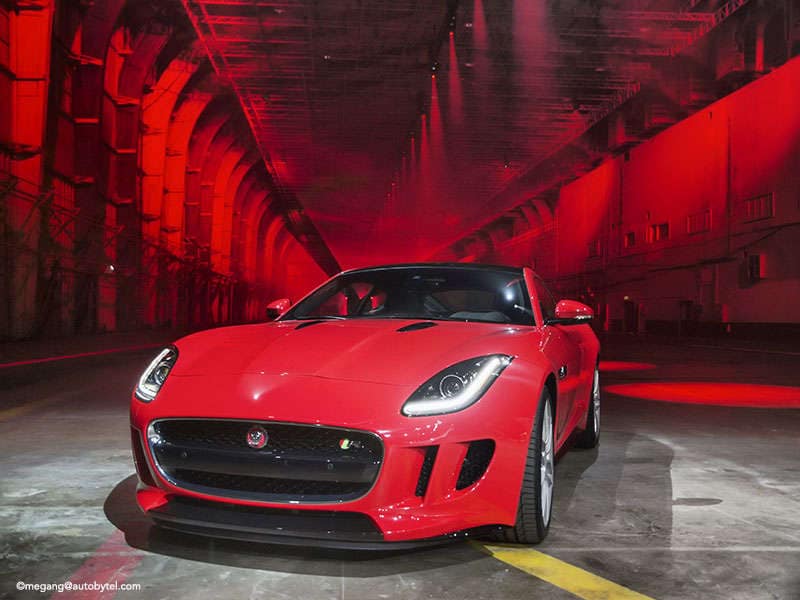 The Jaguar F-TYPE Coupe debuted in LA and Tokyo on the eve of the Los Angeles Auto Show in dramatic Hollywood fashion. The F-TYPE's 5.0 liter V8 engine revved and growled at the far end of Raleigh Studios, then sped towards and underneath the star-studded audience in a succession of spotlights and dropped jaws.
Photo: Megan Green
Electronically limited to a top speed of 186 mph, the aluminum-bodied F-TYPE R Coupe accelerates from 0-60 in just four seconds. Up to almost half of the car body can contain recycled aluminum.
Photo: Megan Green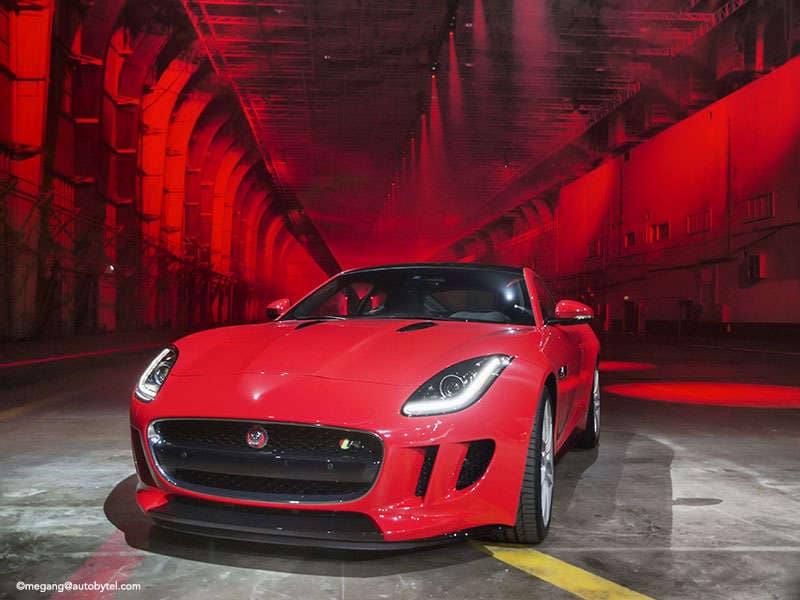 The rear spoiler is integrated into the tailgate, and automatically deploys at 70 mph. Balancing rear and front lift at high speeds, it then automatically lowers when the car decelerates to below 50 mph.
Photo: Megan Green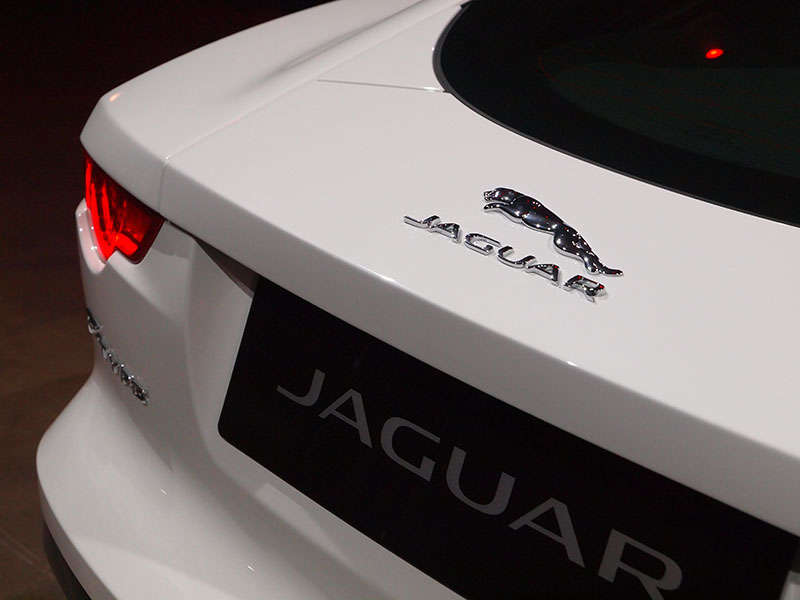 LED tail lights, hidden until activated, wrap around the tapered rear of the F-TYPE Coupe. As the Jaguar is of proud British heritage, we can safely call the trunk the boot - and it has ample room for your sports and leisure accoutrements, whether they be two golf bags or items more… provincial.
Photo: Megan Green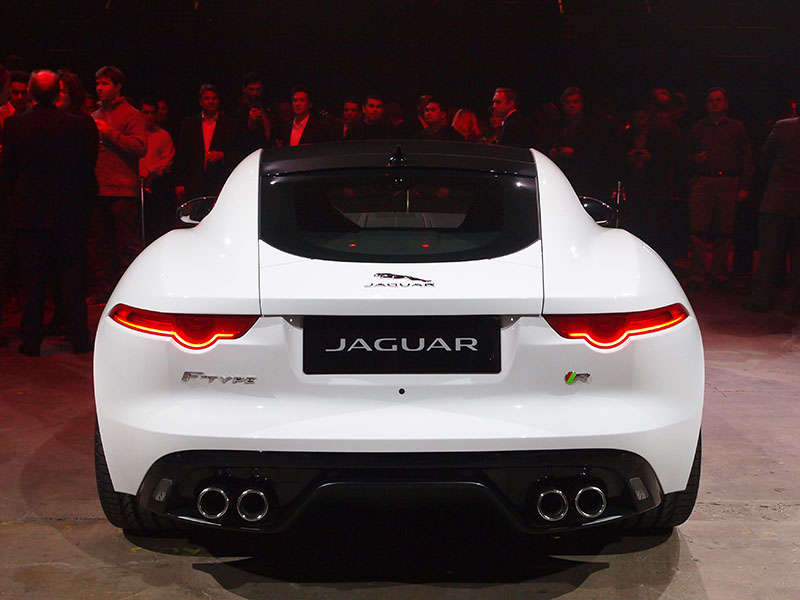 In addition to an aluminum roof, the panoramic glass window seen in this photo is also available, bonded into the vehicle's main structure.
Photo: Megan Green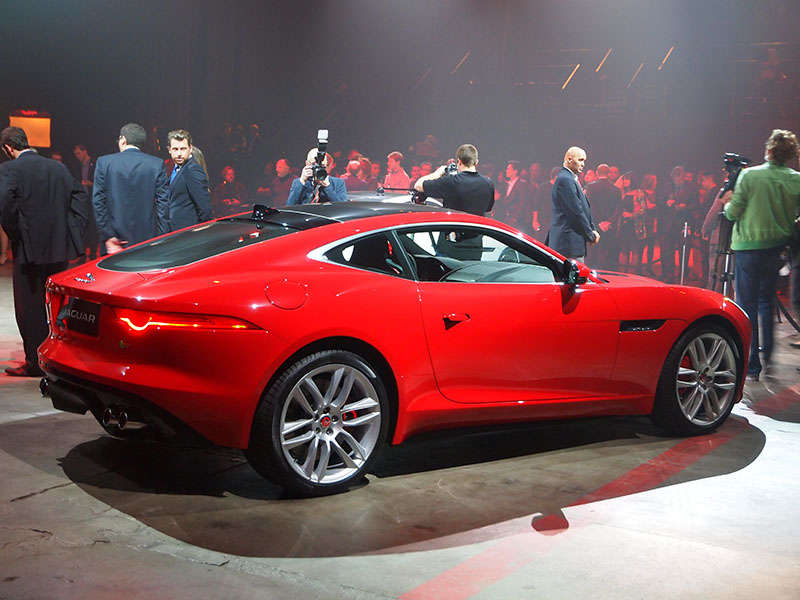 Aluminum finish around the windows come standard. A "Black Pack" is offered - framing the windows, grille and vents in a glossy black alternative. For the ultimate sporty look, there is also the option to choose carbon fiber to accent the grille splitter, engine cover, and side mirrors and vents.
Photo: Megan Green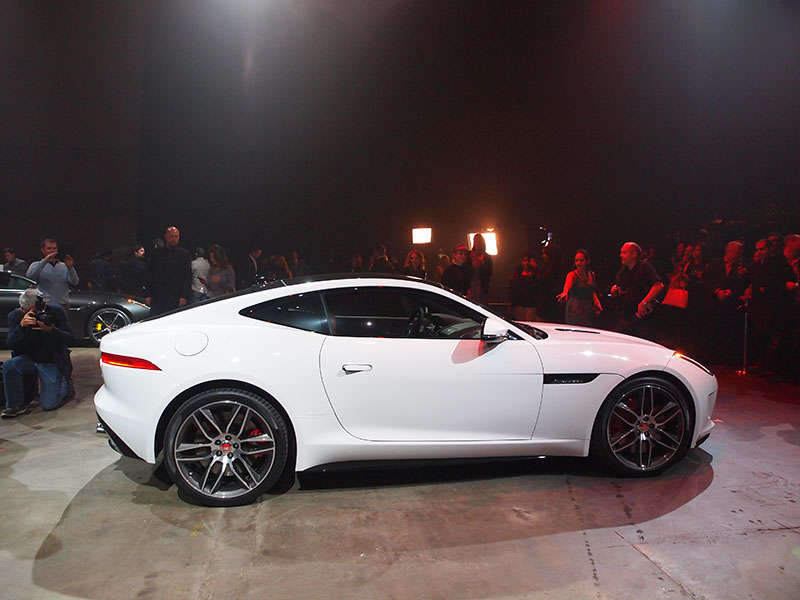 Inside the two-seater, leather performance seats all have embossed "R" badging, offered in three colors - Red, Ivory, or Carmel. The flat-bottomed steering wheel, dash, and armrests are also covered in matching leather.
Photo: Megan Green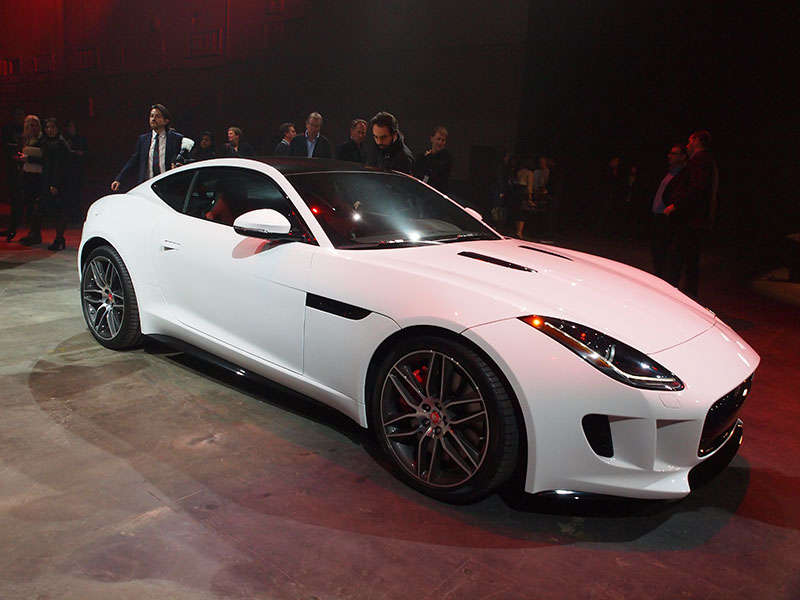 The grille and headlamps share their shape  with the F-TYPE convertible unveiled at the Paris Motor Show in 2012.
Photo: Megan Green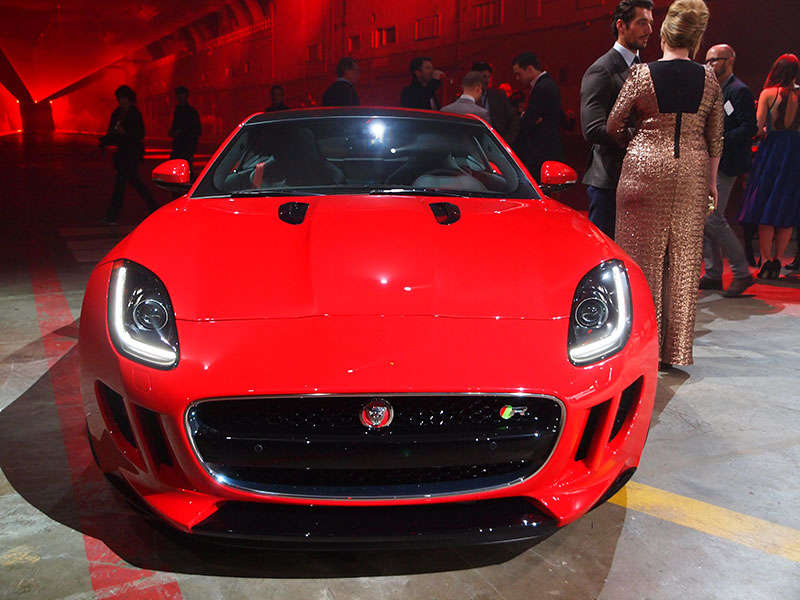 Since its 2012 launch, the Jaguar F-TYPE convertible has won many awards, including the World car awards' 2013 World Car Design of the Year at the New York International Auto Show in March of 2013. Additional international accolades include beating out Porsche and BMW for the Golden Steering Wheel Award in Germany.
Photo: Jaguar Land Rover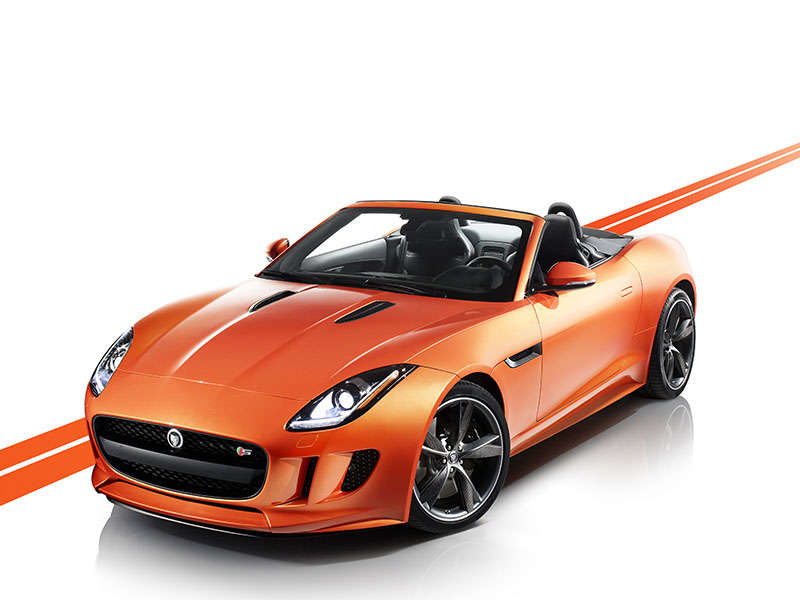 Also winning Autoweek's "Best in Show" award at Paris Motor Show, the launch of the F-TYPE convertible reinvigorated Jaguar's two-seater sports car heritage - and the first two-seater brought to production since the E-TYPE.
Photo: Jaguar Land Rover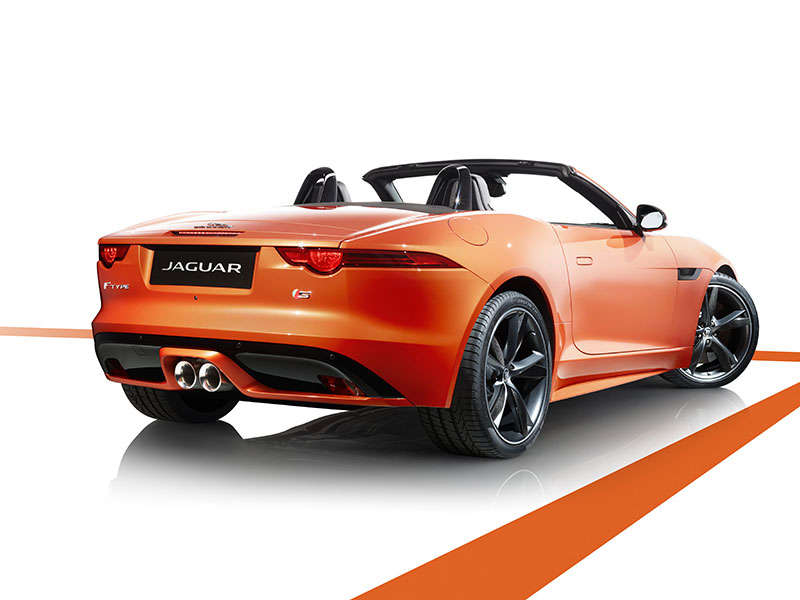 The bonded and riveted aluminum body is lighter in comparison to a traditional steel construction, and shares the new design language with the C-X17 Crossover Concept. The fabric convertible top can be raised or lowered in just twelve seconds at speeds of 30 mph or below.
Photo: Jaguar Land Rover