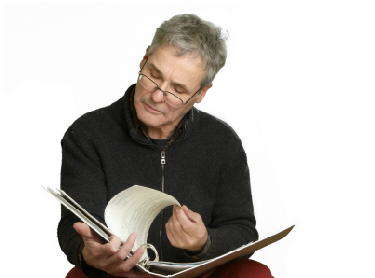 The Tokyo Motor Show opens to the public on October 24, and while I don't imagine too many Krome on Cars readers will be making the trip to Japan, a number of new vehicles '" and new ideas '" will undoubtedly cross the Pacific in the other direction to land on our shores. So why not cherry-pick a few of the most interesting debuts from the most U.S.-relevant manufacturers for today's Krome on Cars column?
The Honda SkyDeck concept is particularly intriguing. Honda pulled out all the design stops on this one, from Lamborghini-style scissor doors to a reconfigurable interior to the funky wood-and-mesh seats to the clear roof, but all that eye-candy can't disguise the fact that the SkyDeck is essentially a minivan for a new generation. And that's actually a good thing.
When today's consumers go out shopping for a vehicle that carries more than four people, they're faced with a surprisingly difficult task. For reasons that I'm sure would be worth a story or two in "Psychology Today," American buyers have completely rebelled against the idea of sitting three across'"which makes for some serious challenges if you have a family of five.
Big SUVs, of course, offer three-row seating, but they're still big SUVs. And in addition to fuel-efficiency concerns, the SUV-style interior packaging, shared by most crossovers, is just not optimal for hauling passengers. For that, you need the wide-open spaces of a minivan. But they're, well, minivans.
The Honda SkyDeck actually takes a page out of the Mercedes-Benz R-Class playbook by offering what's essentially a long car with three-row seats. The difference is that while the Mercedes still makes a nod or two to the SUV folks '" the company even refers to the vehicle as a "crossover" '" Honda has its emphasis squarely on the SkyDeck's people-moving functionality. Oh, there's another difference, too: The R-Class starts at nearly $50,000; the SkyDeck is only a concept, but I'm thinking any production version would come in at less than half that.
A comparison between the silhouette of the SkyDeck and that of the the Honda Crosstour is also productive. The Crosstour '" and the Acura ZDX (pictured near right), and the BMW X6, and others of this ilk '" all show the unfortunate results of trying too hard to graft SUV styling onto a sedan. No matter how good these vehicles are beneath the skin, and they're all excellent, that added "SUV-ness" only adds compromises to their overall packages. Plus they're ugly, too.
The thing is, most people '" or at least most auto designers '" apparently think minivans are even uglier, which is why no one's tried to come up with some kind of crossover equivalent in the minivan segment. But that's exactly what I'm going to call the Honda SkyDeck (pictured above).
The Lexus LFA, on the other hand, I'll call "too much, too late." The "too much" is courtesy of both its V10 engine and expected $375,000 price tag, neither of which seem to be in step with the times. But that's probably because of the "too late" bit: The original LFA concept debuted way back in 2005, when a Lexus supercar must have seemed like a pretty good idea. Today, especially for a company in Toyota's condition, not so much.
The Japanese company also showed off the Toyota Sai hybrid in Tokyo. Even though there's no word on whether this will come to the U.S., you might be excused for thinking you've already seen it here. In a move that I can't quite get my head around, Toyota developed the Sai by badge-engineering a Lexus HS250h, a car that was already a Lexus-fied Toyota Prius. At this stage, I've almost started feeling sorry for the company.
But not for Nissan. The company continues to surprise as an increasingly credible purveyor of efficient vehicles. We've already seen the Nissan Leaf electric vehicle, ready to take on the Chevrolet Volt, and now the company is readying a competitor for the Smart fortwo. That would be the Nissan Micra, which I mentioned yesterday.
Despite tough sledding for the Smart in the U.S., Nissan is bringing over its own city car and attempting to trump the ForTwo with better mileage at a lower price. The MSRP is the big news here, because if it's as low as expected, consumers won't be faced with the apparent contradiction of paying "real" money for a toy car.
I also want to call out the Subaru Hybrid Tourer. Subaru is approaching the crossroads in this country, teetering on the line between niche player and, thanks to its recent sales momentum, serious mainstream competitor. And that's where the Hybrid Tourer comes in. It shows a new, modern design approach that should help remedy one of the weak spots in Subaru's current lineup '" there's that ugliness factor again '" as well as engineering goodies designed to overcome some of the efficiency limitations of its dedication to four-wheel drive.
Finally, I'll tip my hat to the Suzusho Supasse-V. There's almost zero chance of the car making it into production, but this concept should at least provide some food for thought for people who think a supercar has to feature 12 cylinders and attain the same number on EPA mileage tests. The "secret" here? Putting a small but dramatic racecar-style body around a MAZDASPEED3 engine. A simple formula, perhaps, but one that would be hard to "Supasse" in today's market.