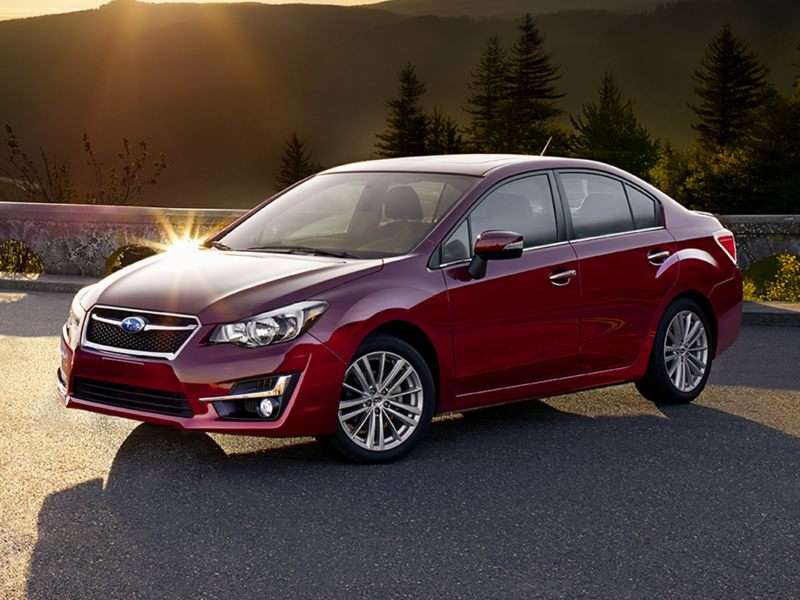 2016 Subaru Impreza ・ Photo by Subaru Media
The traditional four-door sedan is alive and well, thank you very much. While all sorts of other configurations have come to the fore, including four-door sedans we're supposed to consider "coupes," the three-box, four doors and a trunk configuration remains the most popular, and in many cases practical, solution. When it comes to the best economy sedans for 2016, in addition to pricing starting below $20,000, they all share some excellent fundamentals. You'll find a strong roster of content, exceptional gas mileage, and a high degree of driving pleasure numbered among the attributes of the models in this category.
2016 Chevrolet Cruze Limited
For the 2016 model year, Chevrolet is actually offering two different versions of its popular Cruze compact four-door sedan. The Cruze Limited is essentially a carryover of the first generation Cruze model intended to serve as a placeholder until the all-new 2016 Cruze is ready. This makes it an excellent value, as Chevrolet is holding the line on its pricing, rather than marking it up, as the all-new 2016 model will, in all likelihood, be more expensive. Handsome, spacious and critically acclaimed, the Cruze is an outstanding small sedan. Pricing starts at $16,170.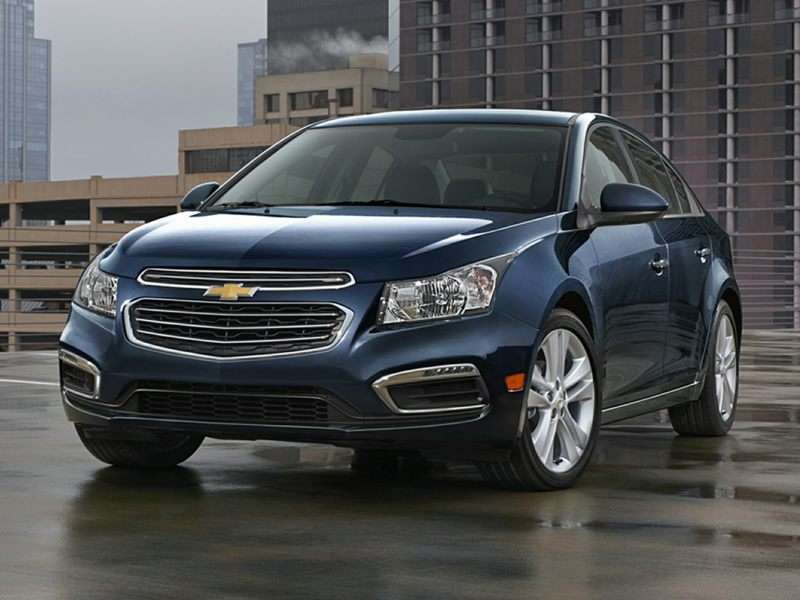 2016 Chevrolet Sonic
The Chevrolet Sonic is easily the best sub-compact sedan General Motors has ever offered. The sporty little sedan offers excellent power from its turbocharged engine, the passenger compartment is remarkably spacious for the size of the Sonic, and its feature set can be described as exceptionally charitable. Sonic is also outstanding in terms of its comfort, its fun to drive nature, and its crash-test scoring. In short, among the best economy sedans for 2016, the Chevrolet Sonic is one terrific little four-door. Pricing starts at $15,170.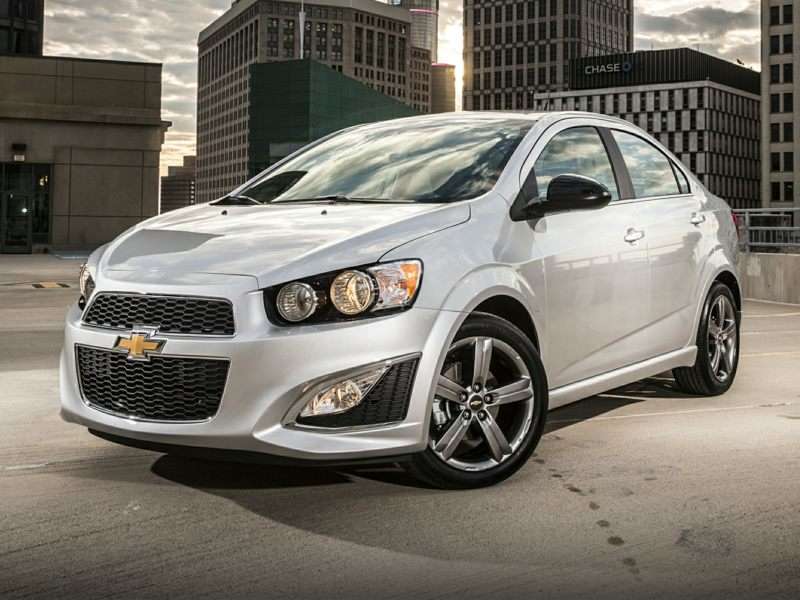 2016 Dodge Dart
We've sung the praises of the sharp little Dodge Dart ever since its launch back in 2013. Going into its fourth year of production, we remain as enthused as ever about the compact Dodge sedan's attractive blend of crisp styling, attractive interior, and engaging handling. Are we perhaps swayed a bit by our knowledge of the fact the Dart is in actuality an Alfa Romeo in disguise? Potentially. But hey, how often can you get a genuine Italian icon at such a terrific price? The 2016 Dodge Dart's MSRP starts at $16,495.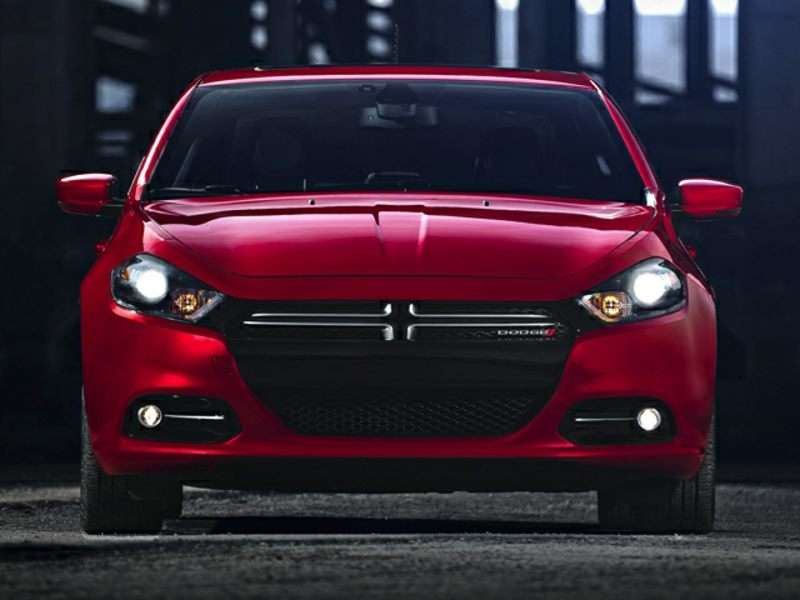 Photo by FCA Media
2016 Ford Fiesta
We're running out of fresh accolades to bestow upon the dynamic little Ford Fiesta. Easily ranked among the best economy sedans for 2016, in many ways the Fiesta is outfitted more like an entry-luxury model than an economy car. Consider the fact Ford's product team has endowed the Fiesta with features like voice activation and automated parking in an interior so well crafted it could easily sell for two or three times the asking price. And this is before we even get to how responsive the feisty little Ford can be when you give it the beans. Pricing starts at $14,090.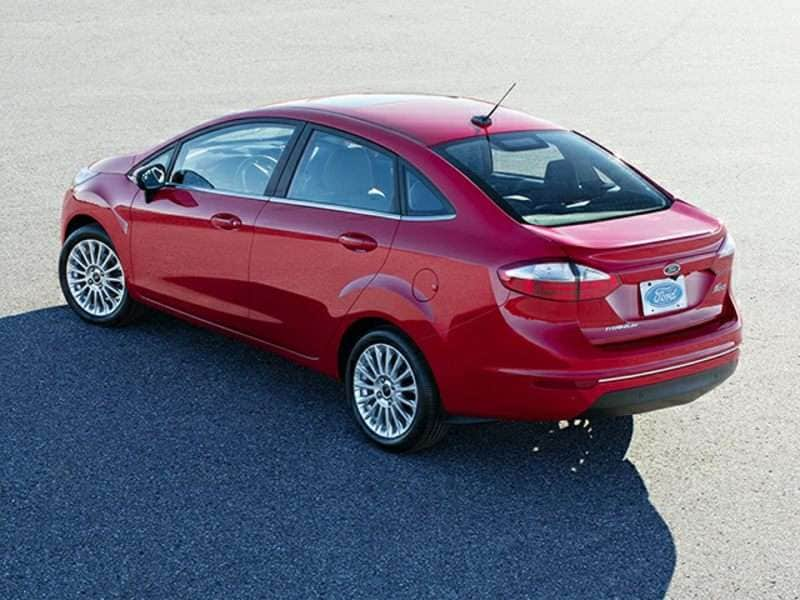 Photo by Ford
2016 Ford Focus
Take everything we just said about the Fiesta and size it up one notch. This will give you the outstanding Ford Focus. One of the products of Ford's world car program (like the Fiesta) Focus is spacious like an American car, goes over the road like a German car, is solidly built and exceptionally reliable like a Japanese car, and priced like a Korean car—all while offering the national pride of the blue oval badge. This is a car pretty much everyone can get behind—or at least into. Pricing starts at $17,225.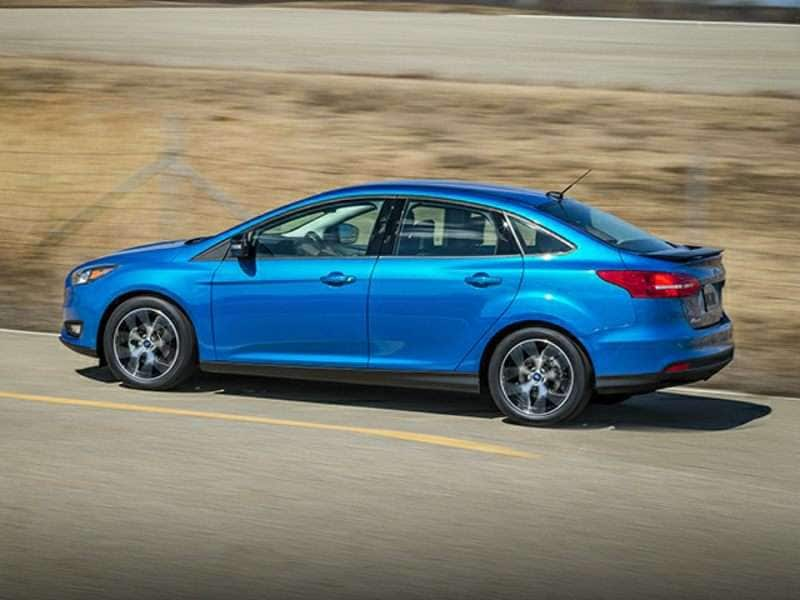 2016 Hyundai Accent
People are often surprised to find out how good the Hyundai Accent really is. After all, the Accent is the lowest priced car of a brand known for low prices, so the 2016 Hyundai Accent has every excuse to be less impressive than it is. And yet, the Accent is refined, powerful (for its segment), packed with standard features (again, for its segment), and is a good-looking car, besides. Factor in the amazing Hyundai 10-year/100,000-mile warranty coverage and suddenly the Accent is a competitive player in a cutthroat game. Hyundai's Accent truly is one of the best economy sedans for 2016. Pricing starts at $14,745.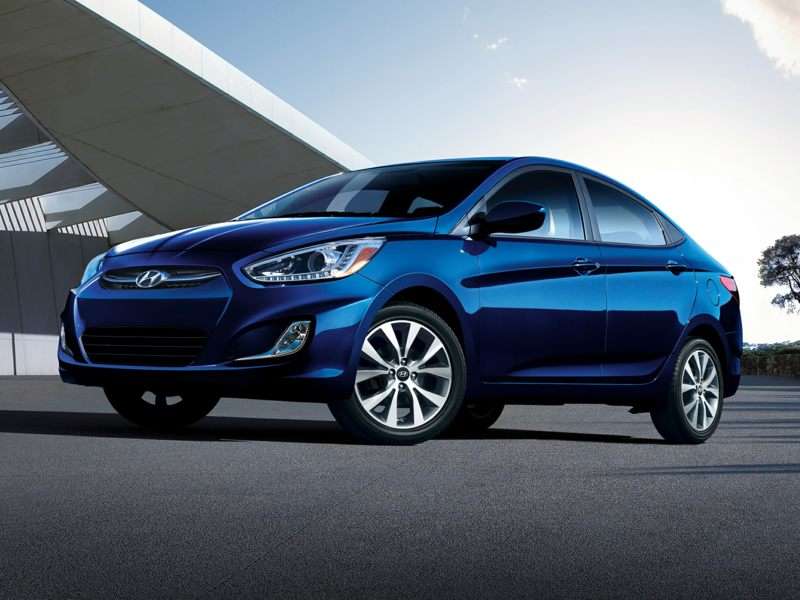 Photo by Hyundai
2016 Hyundai Elantra
The seductively styled Hyundai Elantra sedan broke completely new ground when it debuted Hyundai's Fluidic Sculpture styling language back in 2011. Now boasting Version 2.0 of the lusciously voluptuous design strategy, Elantra remains one of the best looking cars in the segment. It also registers as one of the best equipped and most reliable. Remarkably, even though this version of the Elantra has been around for going on six years—in a segment where models typically get redone every five—the Hyundai still comes across as fresh and competitive. Pricing starts at $17,250.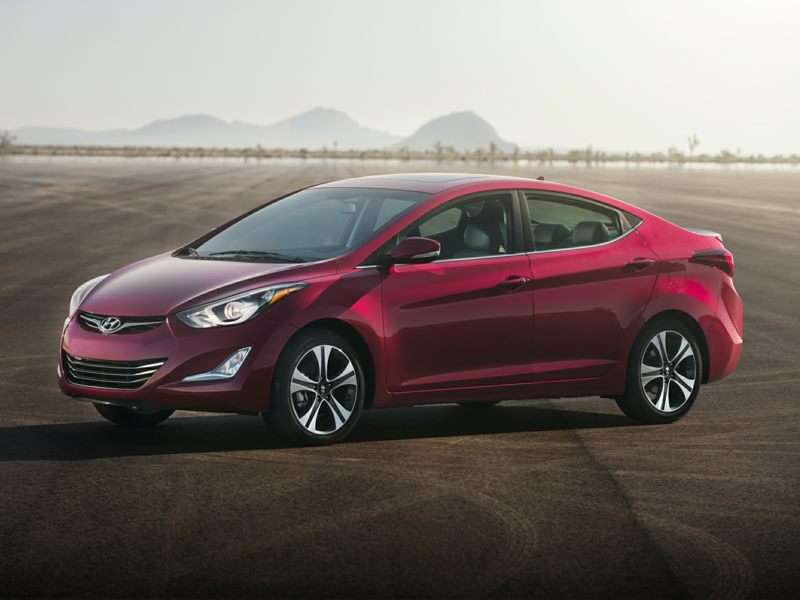 2016 Kia Forte
Still coming across as a fresh entry after its 2014 redesign, the aptly named Kia Forte really does represent a significant strength in the brand's product portfolio. The compact sedan boasts crisp, upscale styling—endowing the model with a look far above its price point. The spacious interior is comprehensively equipped and upholstered in quality materials. It also features logically placed controls and delivers outstanding comfort. Further, the 2016 Kia Forte offers strong engine choices and a superior warranty. Pricing starts at $15,990.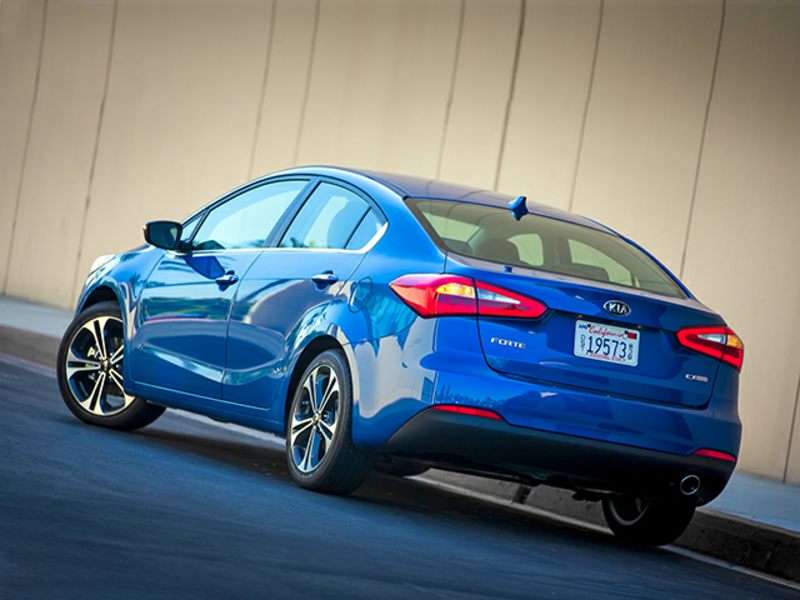 2016 Kia Rio
Kia's design team, led by former Audi lead designer Peter Schreyer, has a knack for making economy cars look like premium models. After our first look at the current Kia Rio, we suggested Kia's management team offer a fully loaded trim package and call it the "Rio Grande." Nods of appreciation ensued, though so far we have yet to see the model appear. No big deal, though, because Rio is an exceptional little car just as it sits. Tight build quality, a generous list of standard features, and handsome styling keep us firmly in the littlest Kia's corner. Pricing starts at $14,165.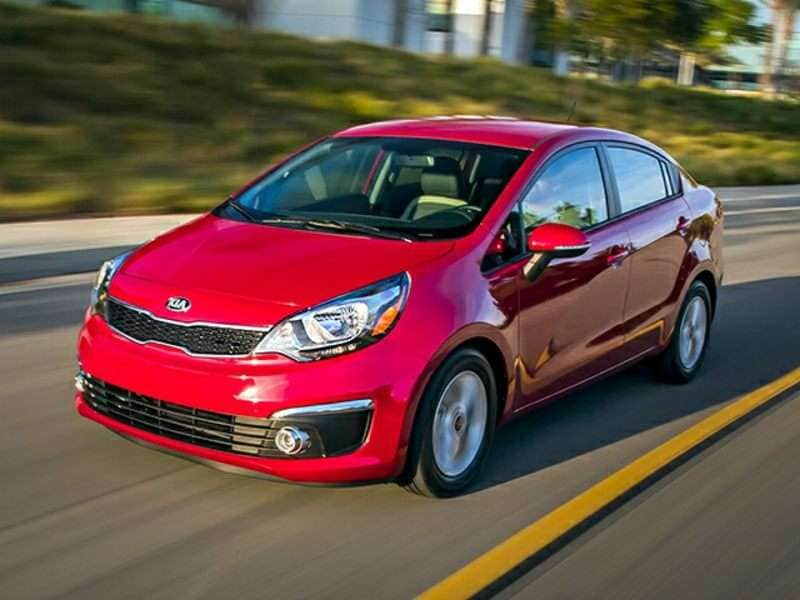 2016 Scion iA
The all-new for 2016 Scion iA marks the first time Toyota has marketed a four-door sedan with a Scion badge. We've driven it, and we can tell you it is an outstanding value for the money. We also like the fact Scion's no-dicker dealers sell the cars at sticker price—eliminating the hassle of negotiating for hours just to save a few bucks. Further, there are very few options available for the iA because in typical Scion fashion, practically all of the car's features are offered as standard equipment. Pricing starts at $17,595.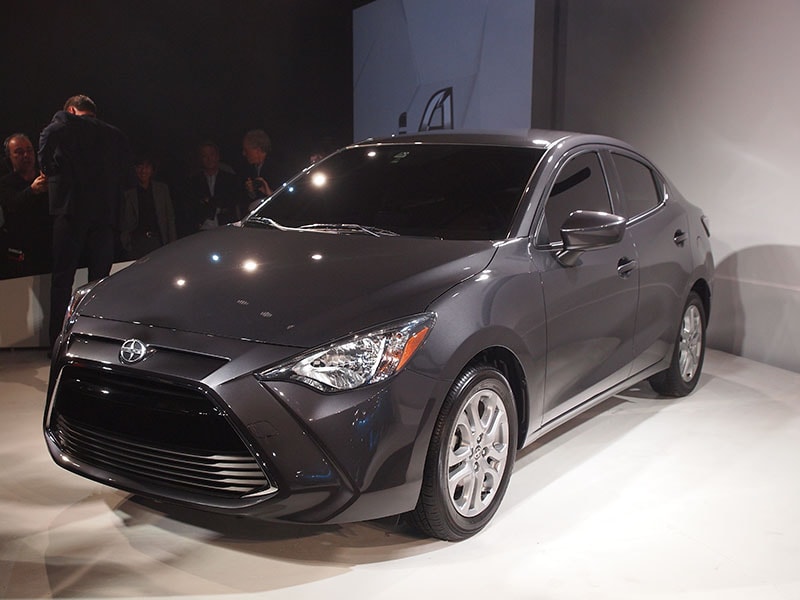 Photo by Megan Green