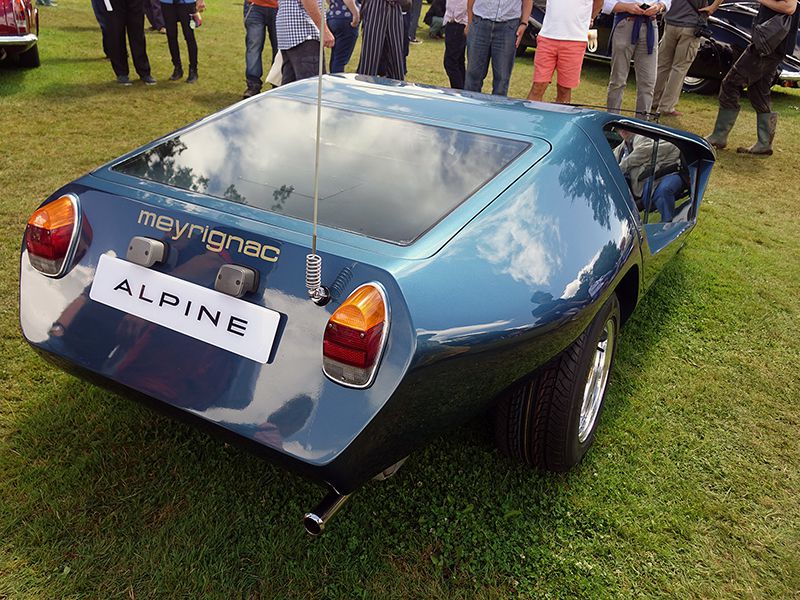 Alpine concept1
Welcome to the greatest automotive event you're ever going to find. This is the Goodwood Festival of Speed and it unfolds each year over the course of one glorious weekend in June. It's the brainchild of a man known as Lord March. Yes, that title signifies a relation to royalty, and we're talking about a car party that takes place across the pond in England.
Goodwood is a massive estate that sits over an hour south of London, and it's where Lord March and his family call home. It's also home to a racing circuit, a small airport, a pair of golf courses, a lovely hotel, a Forest Rally stage, and one rather long driveway that serves as a hillclimb course during the Festival of Speed.
Incredible access to incredible machines.
It's rare to get this close to Formula 1 race cars, but they litter the grounds at Goodwood. From vintage to nearly new, you can find one everywhere you look.
Nico Rosberg even showed up and drove one of his 2010 race cars up the hill.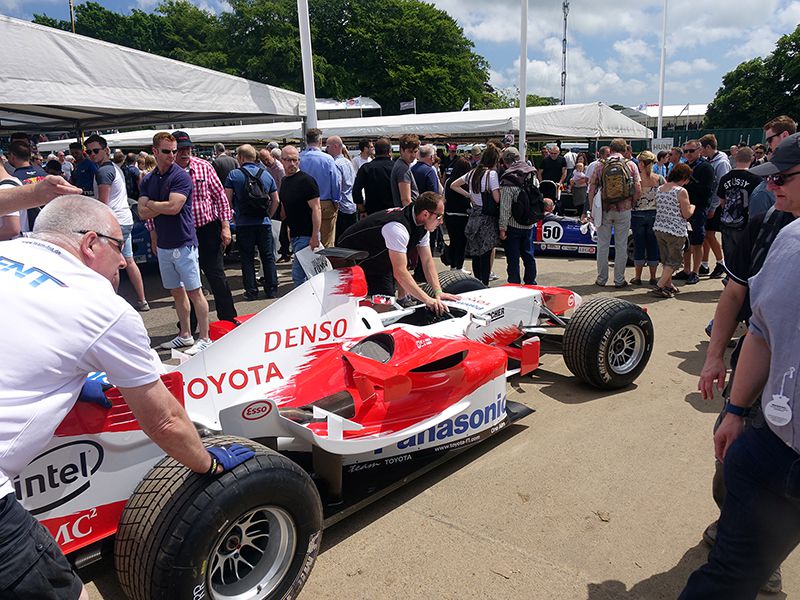 Supercar Paddock
Of course, there are modern supercars as well. This Aston Martin Vulcan was parked amongst other Aston Martins and many offerings from a wide range of supercar and hypercar producers.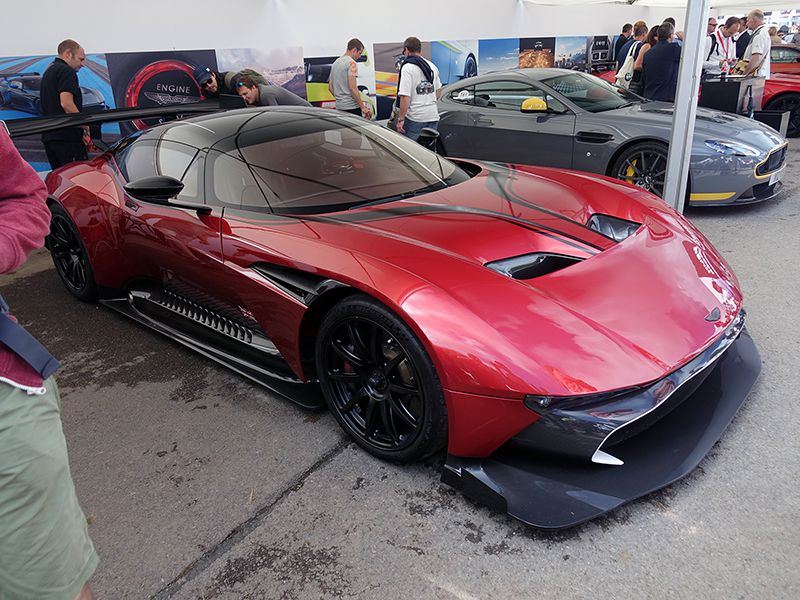 A Celebration of BMW
Every year, a specific automaker is honored with a massive sculpture that stands in the center of all the action. This year it's BMW and its great successes in motorsports that earned the spotlight.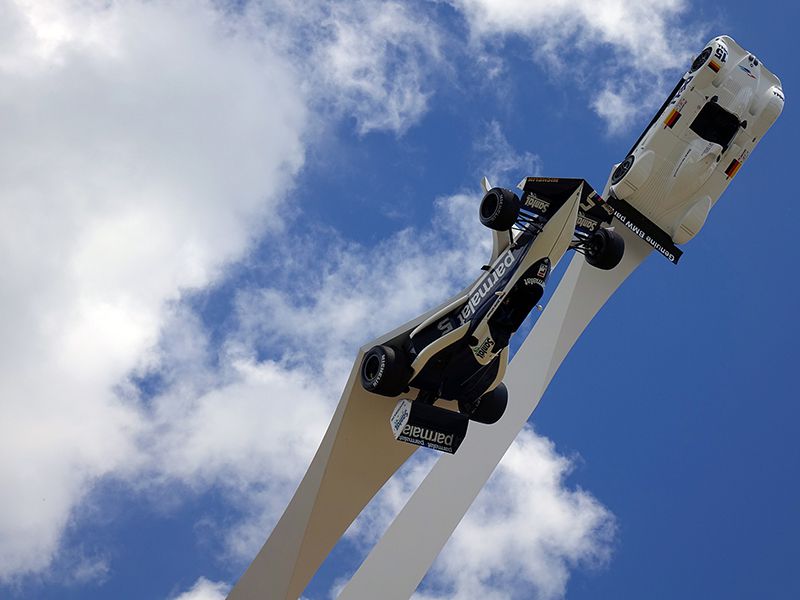 A bevy of BMW examples on the track.
BMW brought out some big guns to the Goodwood grounds. One such racing machine was this incredibly fast (and wickedly loud) M3 GTR.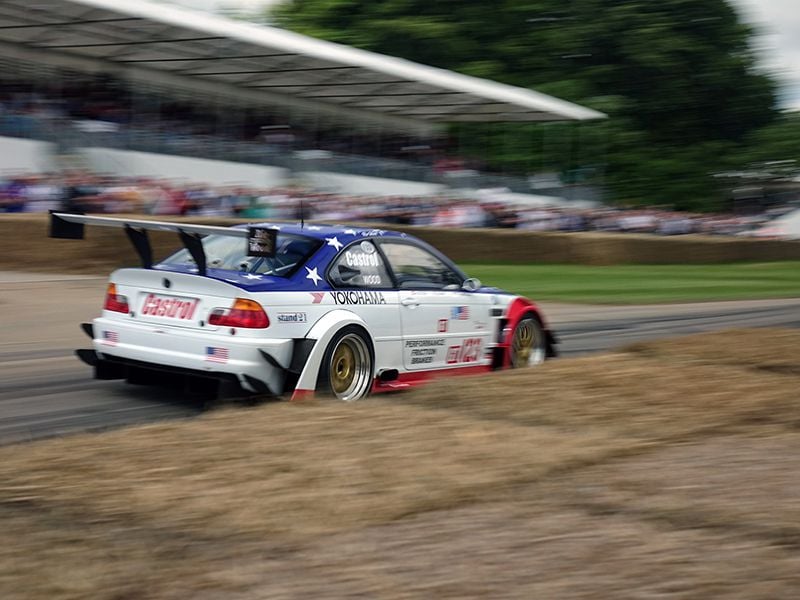 BMW Art Cars
In addition to the massive sculpture and the on-track "rolling art pieces," BMW displayed a number of its own Art Cars.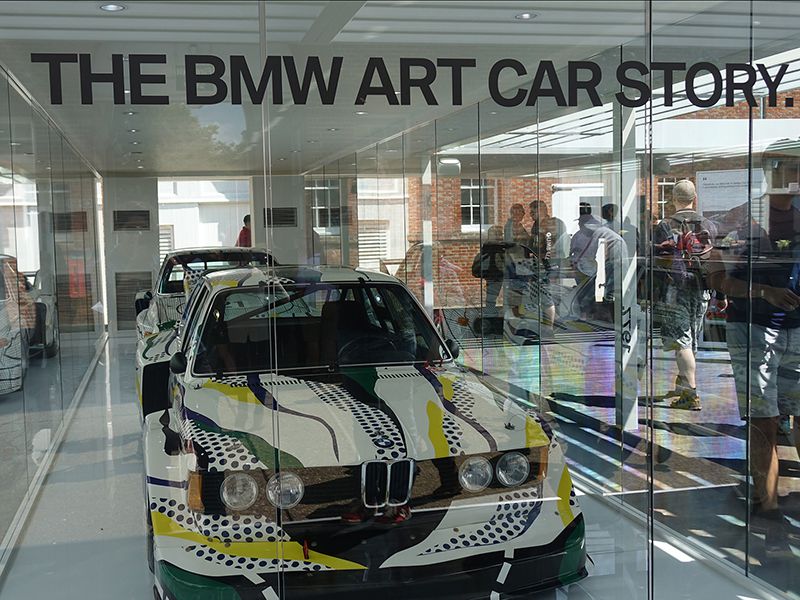 The Hillclimb
The real action during the Festival of Speed occurs on the hillclimb course. This is where all manner of vehicle run up the 1.16-mile course and compete for the fastest times in their given class.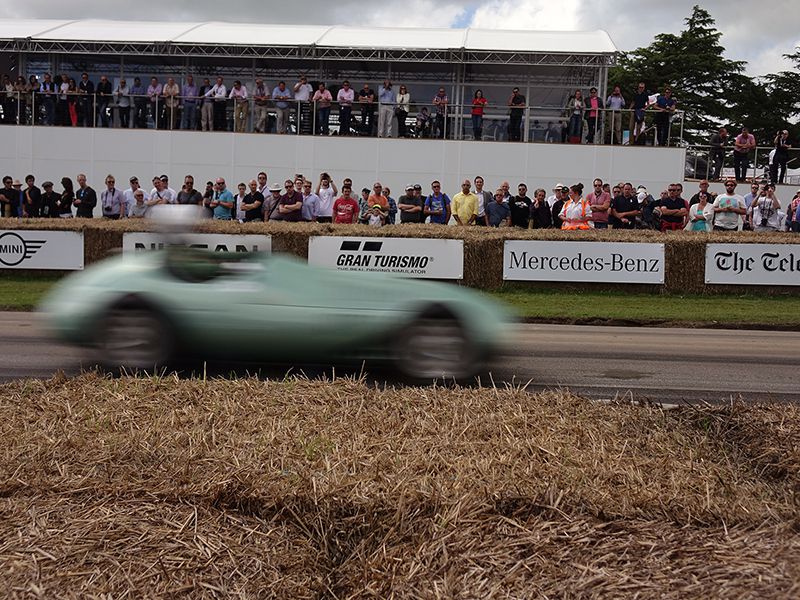 The Beast is let loose...
This is probably the only event on the planet where you'll get to see the famed Beast of Turin let loose. It's monstrous 28.5-liter 4-cylinder engine burps large flames right out the side of the engine cover.
It's essentially a furnace on wheels.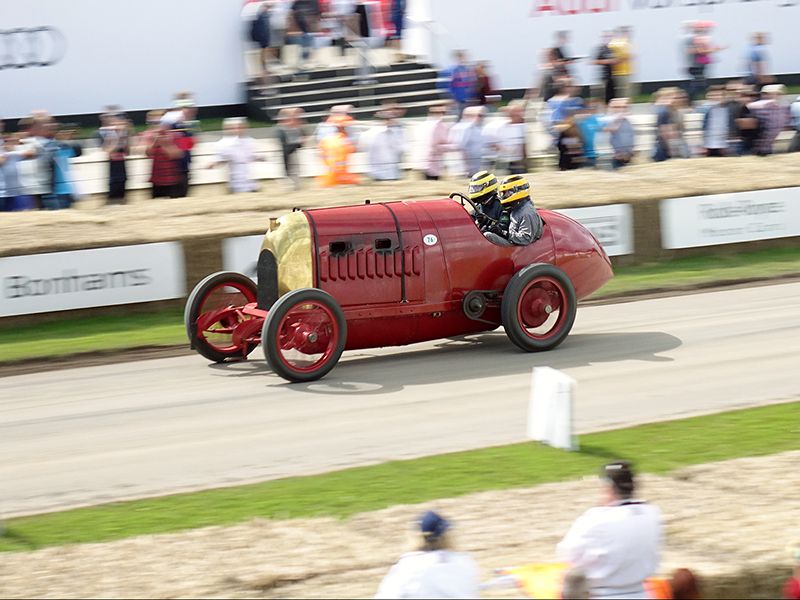 Different Visions of Diverse Power
This Renault Etoile Filante was built in 1956 and uses a gas turbine engine. It was one of the more quiet machines thanks to its powerplant, yet don't let that lack of noise fool you. With its slippery shape, this Renault hit 193 mph at Bonneville.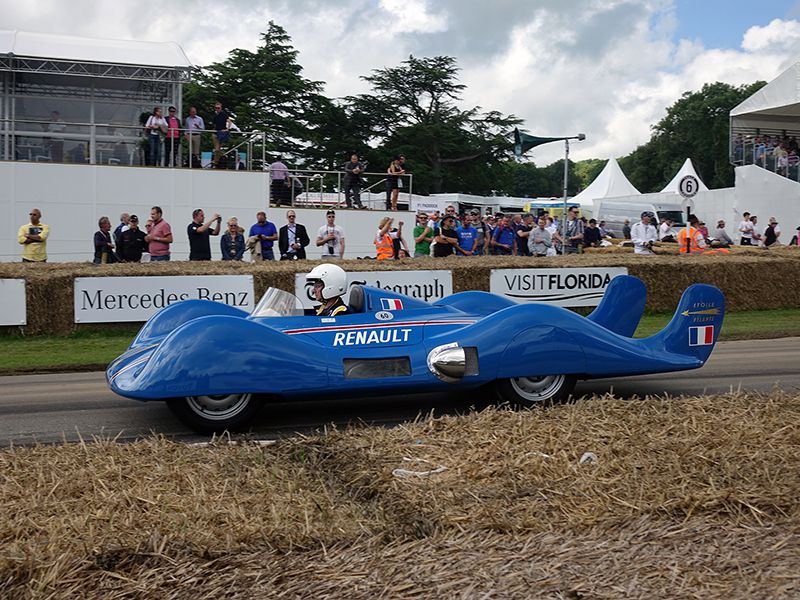 Don't just stare at the hill...
Alll sorts of eye candy is parked in numerous lots around the grounds. You'll see everything from the odd McLaren P1 to Tuscan TVRs and the latest high-dollar sports cars. Our eyes though? They couldn't help but be drawn in by the forbidden fruit that is the Land Rover Defender 110 pickup.
Americana on Display
One of the classes this year featured all-American machines. It was one heck of a sight to see a 1963 Ford Galaxie cruising through the paddock en route to the hill. Once out on the track, the V8 engine sung proudly and the car looked surprisingly at home.