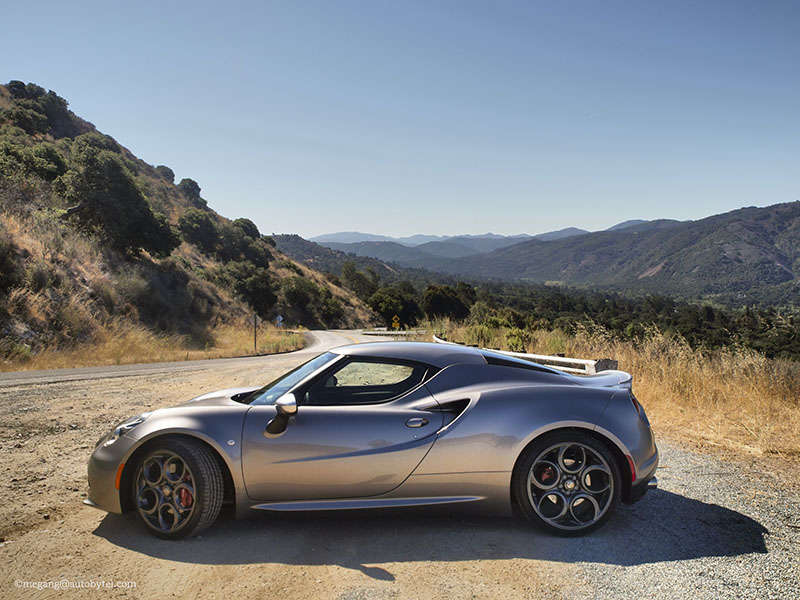 2015 Alfa Romeo 4C ・ Photo by Megan Green
Perhaps the best place in the world to test drive the Alfa Romeo 4C is a winding canyon road in California. It's more thrilling than a roller coaster, with much better scenery.  These are some of our favorite shots from our time with this Italian beauty.
There's no mistaking the 4C for a car of any other marque - character lines taper down the hood to the triangular grille, with the iconic red cross-and-serpent badge perched at the top.
Photo by Megan Green
Heraldry aside, 4C is 21st Century inside and out. Looking to Formula 1 racing for materials and inspiration, the body is strong and light composite material on a monocoque structure and the engine all-aluminum. The manufacturing process in Italy shares technology and space with Maserati, and 4C assembly is slowed down to assure quality and precision.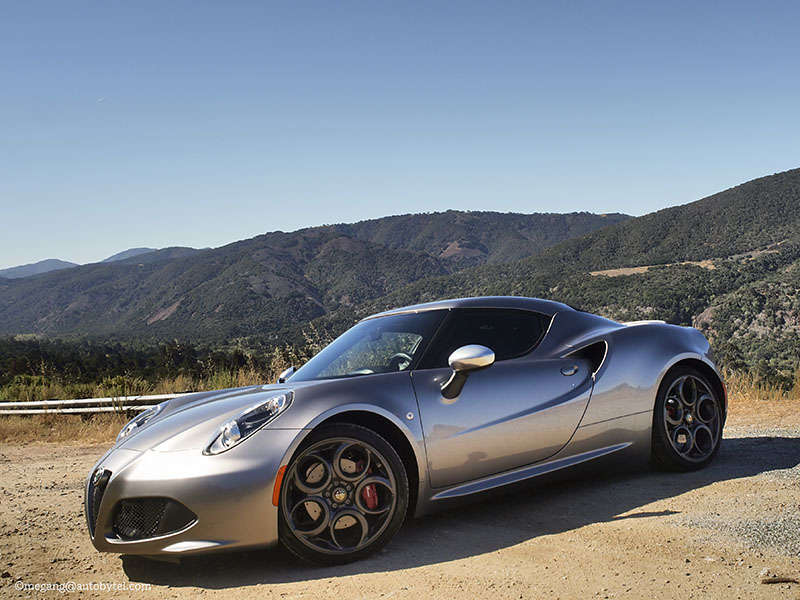 Photo by Megan Green
Continuing the naming convention used for Alfa Romeo race cars in the 1930's and 40's - the 8C and 6C - the 4C represents the four-cylinder 1750 cc turbocharged engine.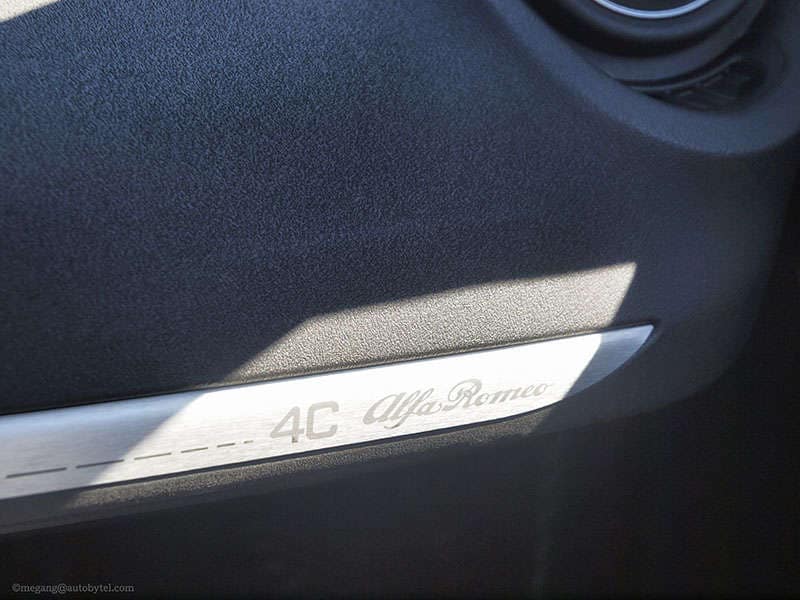 Photo by Megan Green
The coupe's mid-engine propels the 4C - in Race mode using launch control - from 0 to 60 in under five seconds with a top speed of 160 miles per hour.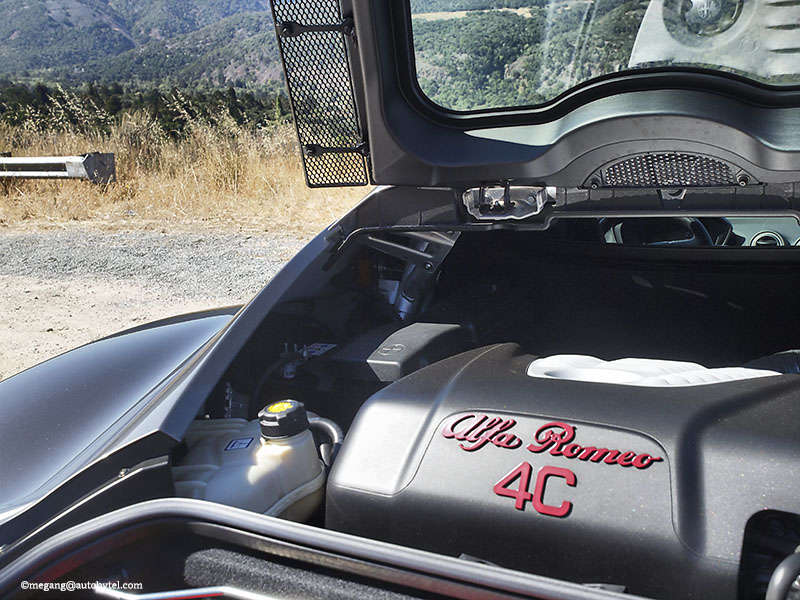 Photo by Megan Green
The paddle-shift operated Alfa TCT (twin clutch transmission) paired with Alfa-tuned software allows for shifting between four modes - Dynamic, Natural, All-Weather ("DNA"), and Race. In Race mode, the electronic stability control and anti-slip regulation is turned off for complete driver control via the accelerator pedal.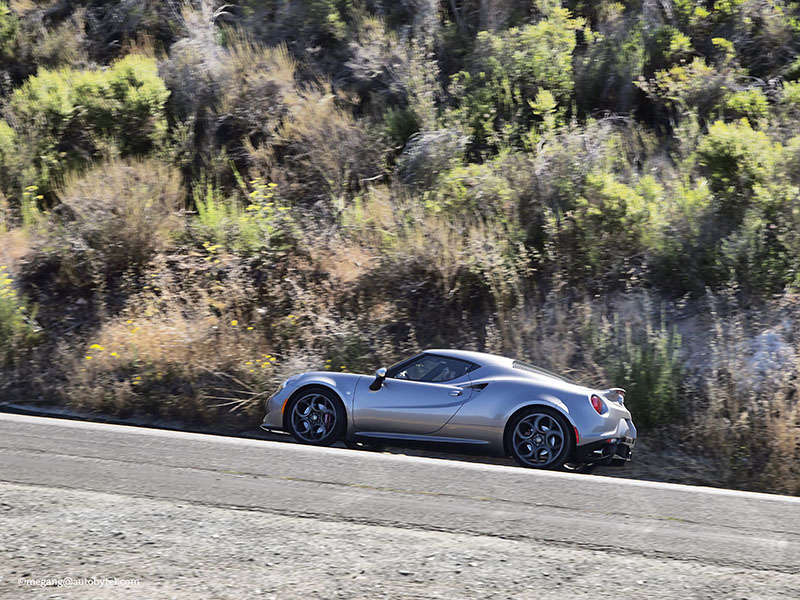 Photo by Megan Green
Thinner glass is used on the windshield and side windows to keep the weight down. The Alfa Romeo 4C has a curb weight of 2,465 pounds.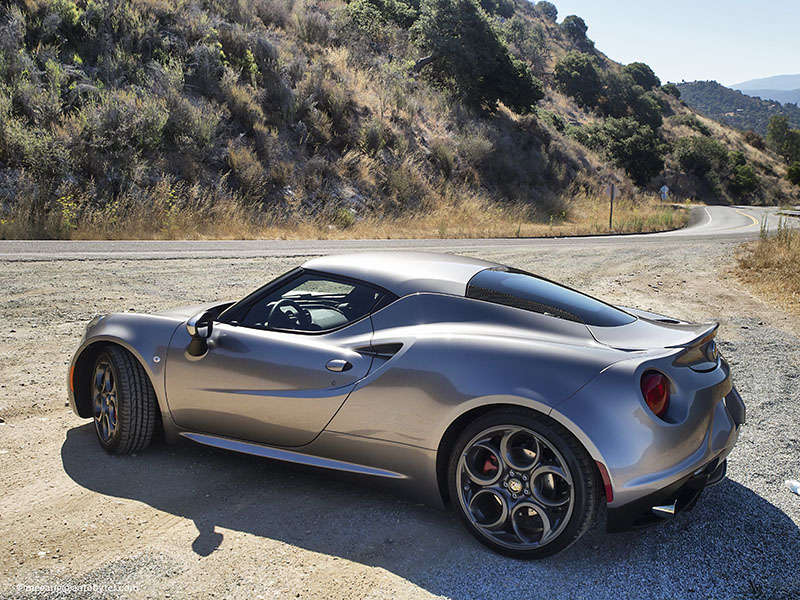 Photo by Megan Green
Two low microfiber sport seats are made from carbon fiber and fiberglass. The seats are black in the 2015 Alfa Romeo 4C Launch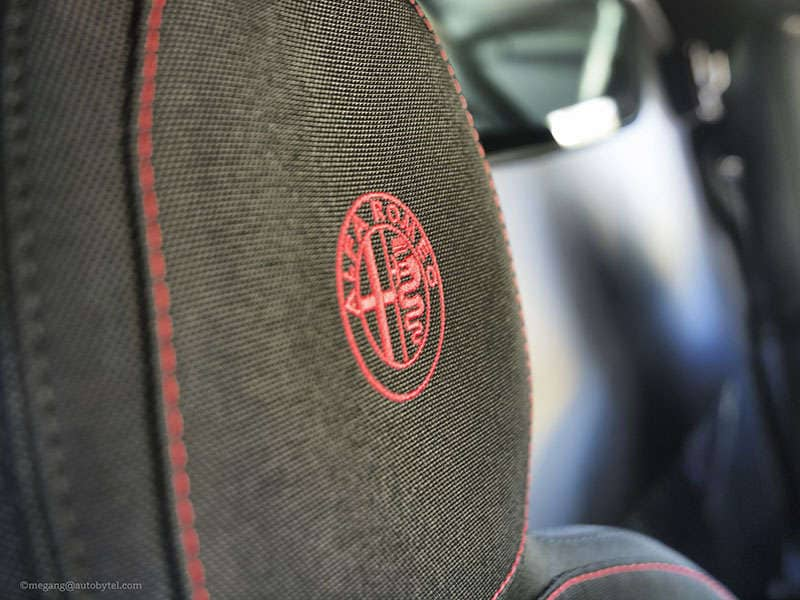 Photo by Megan Green
The Launch Edition also features LED daytime running lights and bi-xenon headlamps, a carbon fiber rear spoiler, matte black wheels, and red brake calipers.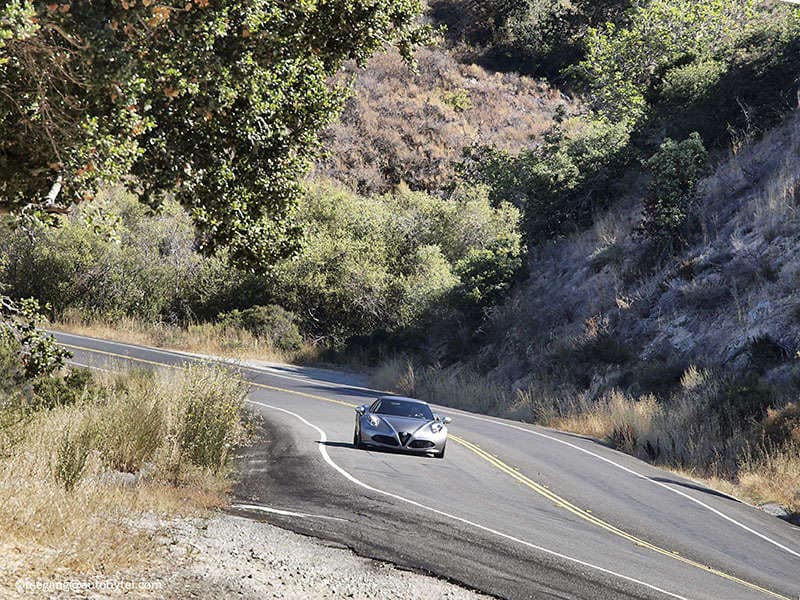 Photo by Megan Green
A driver's car, the steering wheel takes its cue from racing with a flat bottom. Beyond the steering wheel is a 7-inch digital instrument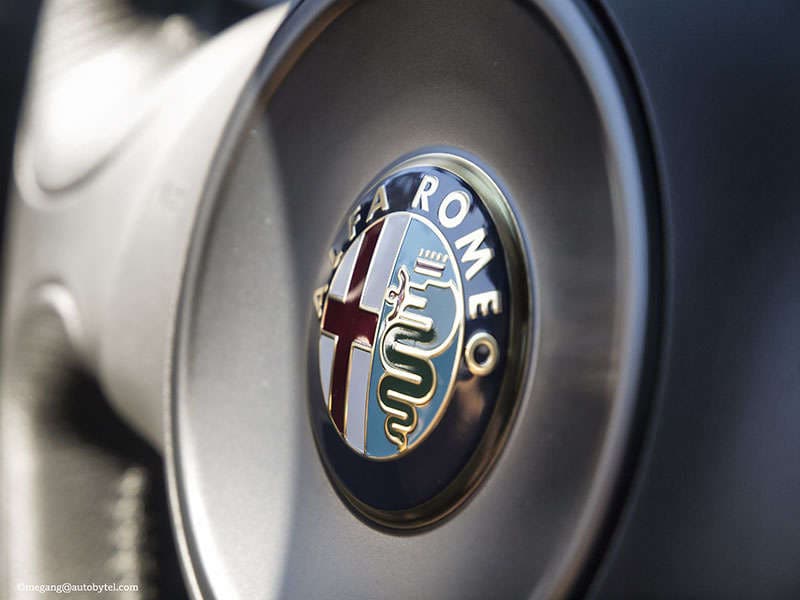 Photo by Megan Green
While it's great fun driving the 4C around dangerous curves, the 4C has some dangerous curves of its own. Where the driver's cockpit was built to replicate the experience driving the 1967 33 Stradale, the beefier 4C echoes the breathtaking body lines of the sexy, Scaglione-designed Alfa Romeo unicorn.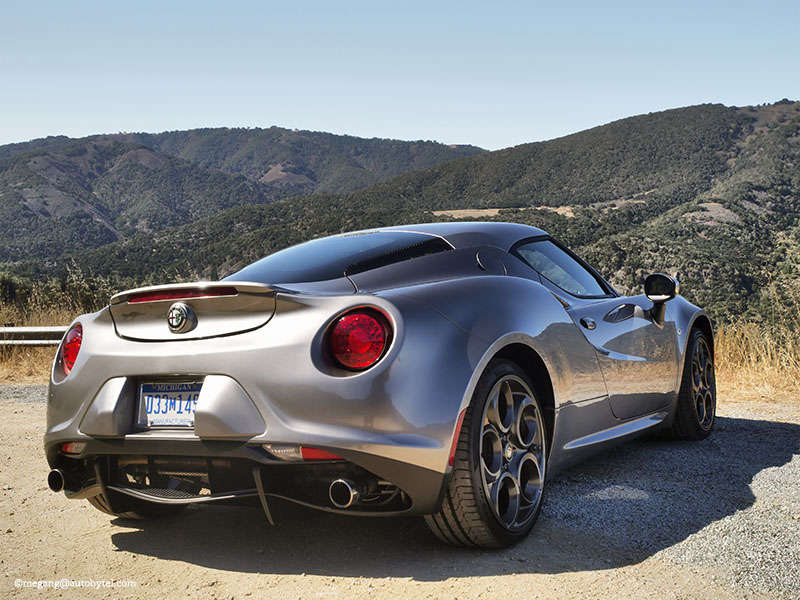 Photo by Megan Green