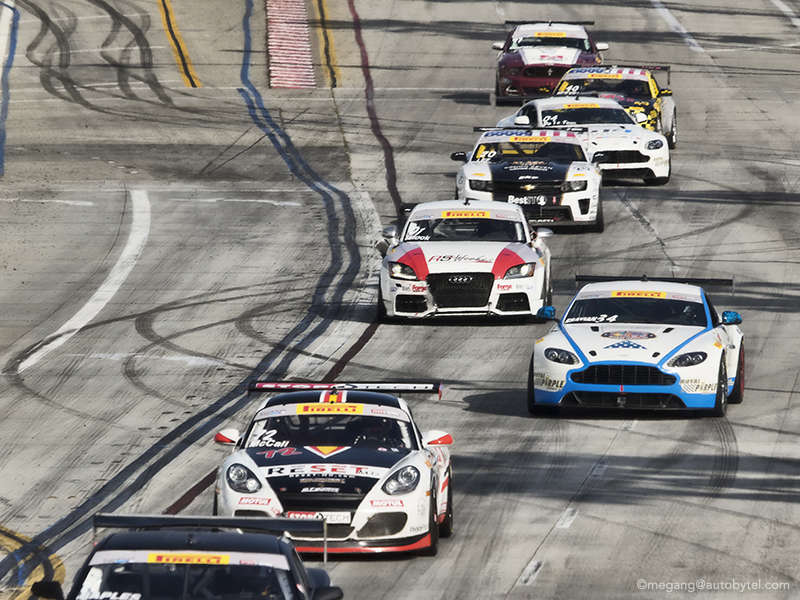 The second Pirelli World Challenge of 2014 featuring GT/GTA/GTS cars was the final race on the Toyota Long Beach Grand Prix course Sunday, April 14. All competitors race in production-based cars such as the Ferrari 458 Italia GT3, the Audi R8 Ultra, Porsche GT3 R, Ford Mustang Boss 302, Aston Martin GT4, and the Chevy Camaro. Photo: Megan Green
Alex Figge, driving a McLaren 12C GT3 in black and gold livery, ultimately finishing seventh in the GT class. Photo: Megan Green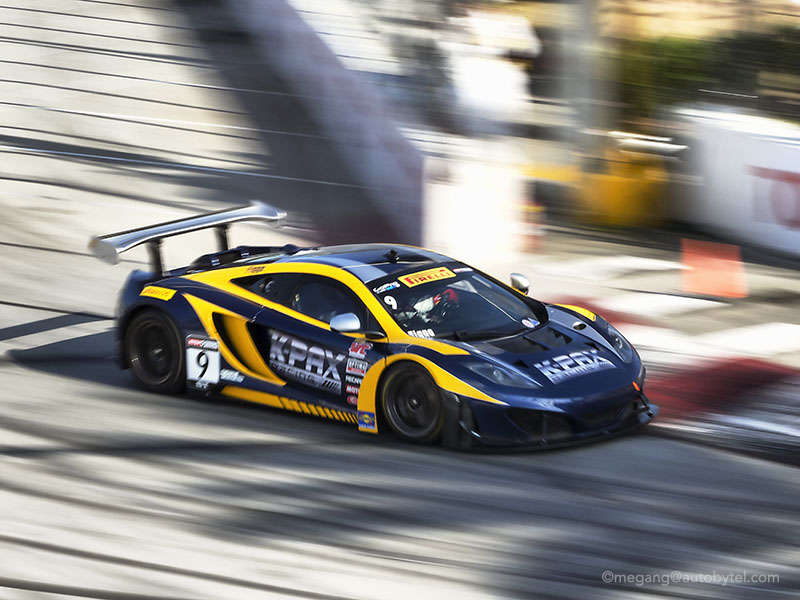 Starting in pole position, Johnny O'Connell stayed in front driving the Cadillac CTS-V. Photo: Megan Green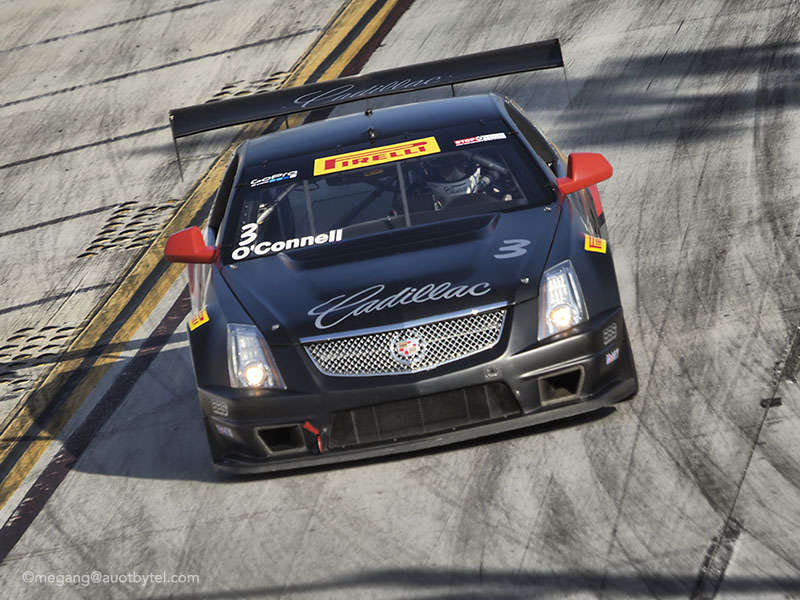 Driven by Tomy Drissi, the Aston Martin GT4 was dressed up in a Spiderman suit advertising the latest film. Right behind him is the only Mercedes-Benz AMG SLS GT3 in the competition, and  two Audi R8s driven by Brent Holden and Bret Curtis. Photo: Megan Green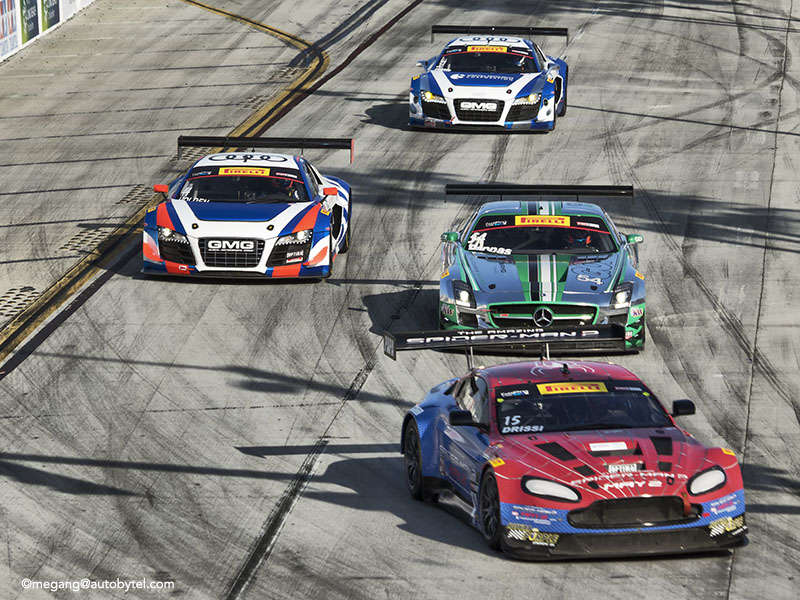 Tim Pappas, two-time winner of the ALMS GTC Drivers Championship (2010 and 2011), drove the Mercedes-Benz AMG SLS to a 13th place finish in a field of twenty in GT the class. Photo: Megan Green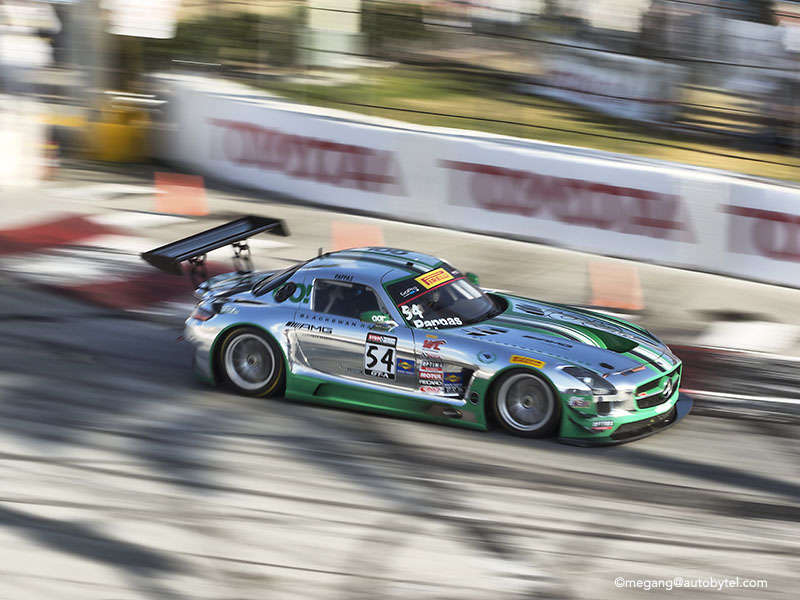 A gratuitous red Ferrari photo. The 458 Italia bested by not one but two Cadillac CTS-Vs. Photo: Megan Green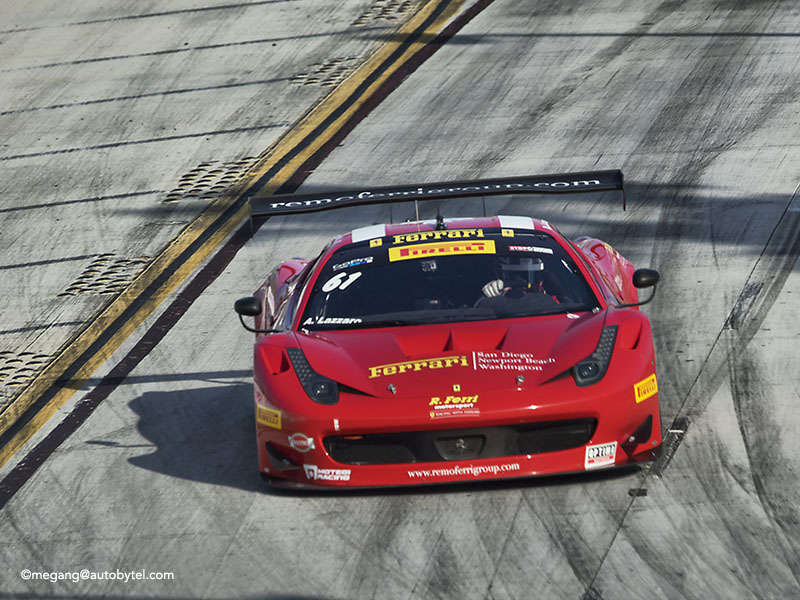 The Pirelli World Challenge is limited to a race time of 50 minutes, with the course dictating the number of laps at each race. At the Toyota Long Beach Grand Prix, the race is 32 laps for a total of 62.976 miles. Photo: Megan Green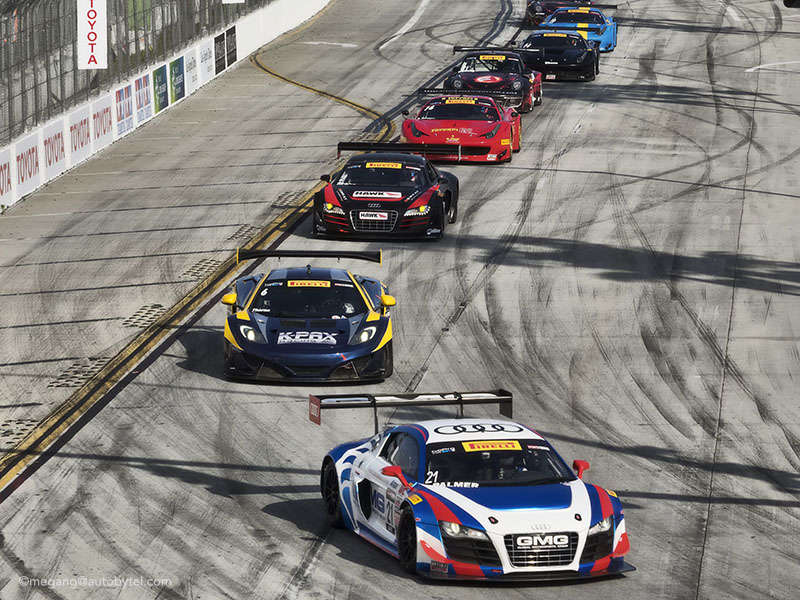 Relative newcomer Andrew Palmer, who drove to sensational wins - at the age of 19 - in his debut race Virginia International Raceway In October 2013, then at the Lamborghini World Title in Rome in November 2013, finished the race with an honorable fourth place finish. Palmer drives an Audi R8 with Santa Ana-based GMG.
Photo: Megan Green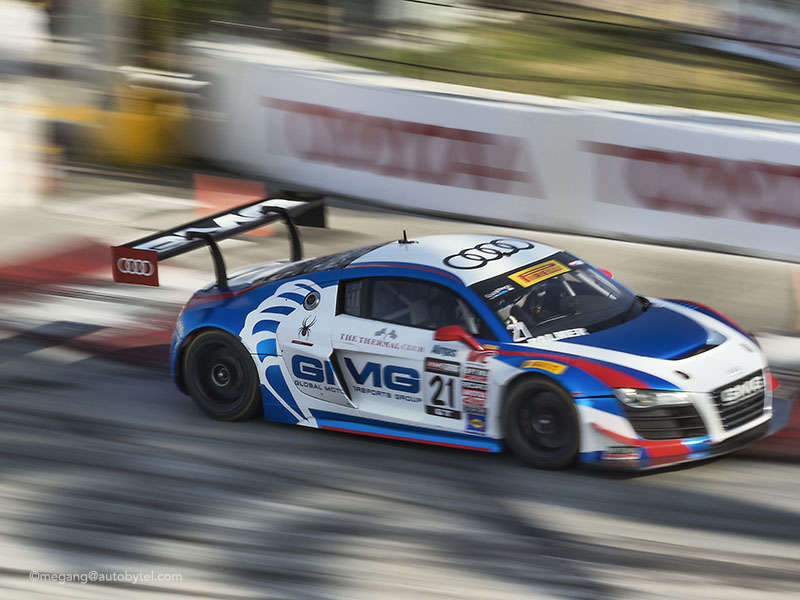 The top five finishers in GTS were two Kia Optimas and three Ford Mustang Boss 302s. Nic Jonsson was number one in the Kia.
Photo: Megan Green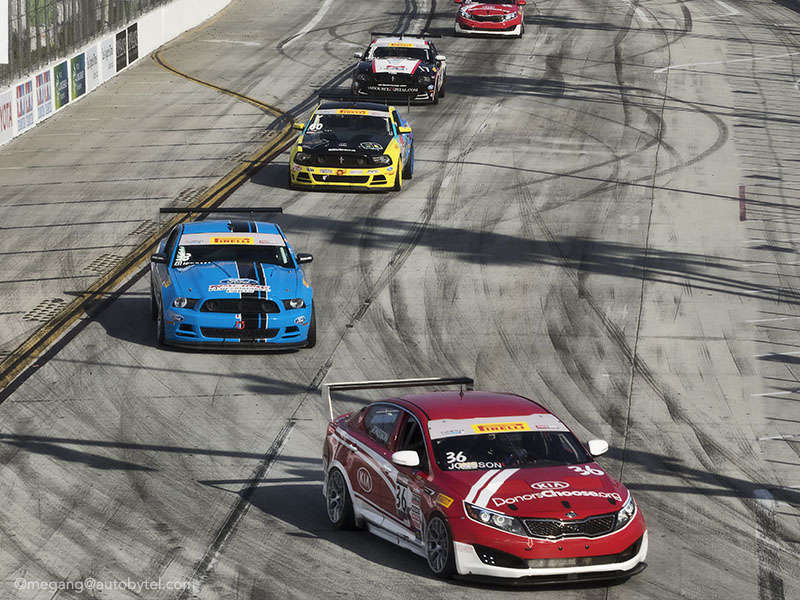 Andy Lee, the GTS Rookie of the Year in 2012, came in seventh in the Chevy Camaro.
Photo: Megan Green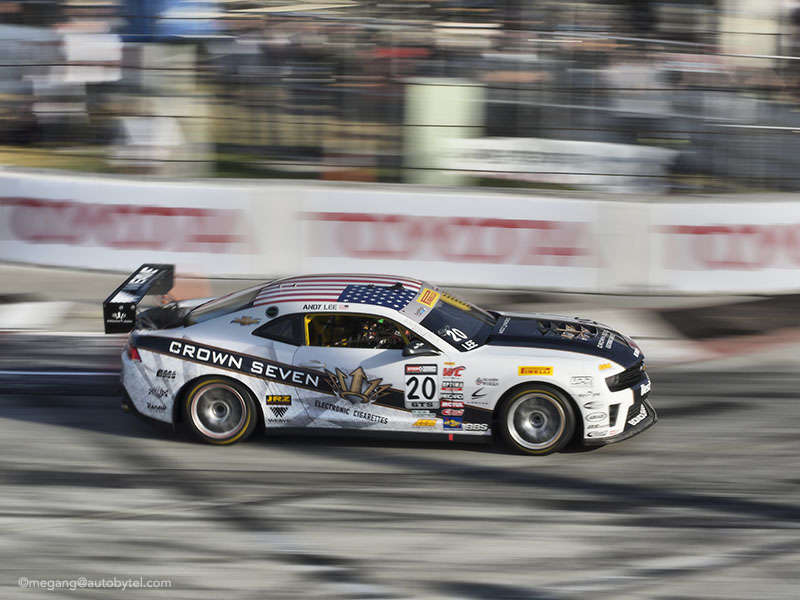 The winning Kia Optima (GTS) is being followed by the Mercedes-Benz AMG SLS (GT) and Dan Knox in the SRT Viper (GT).
Photo: Megan Green