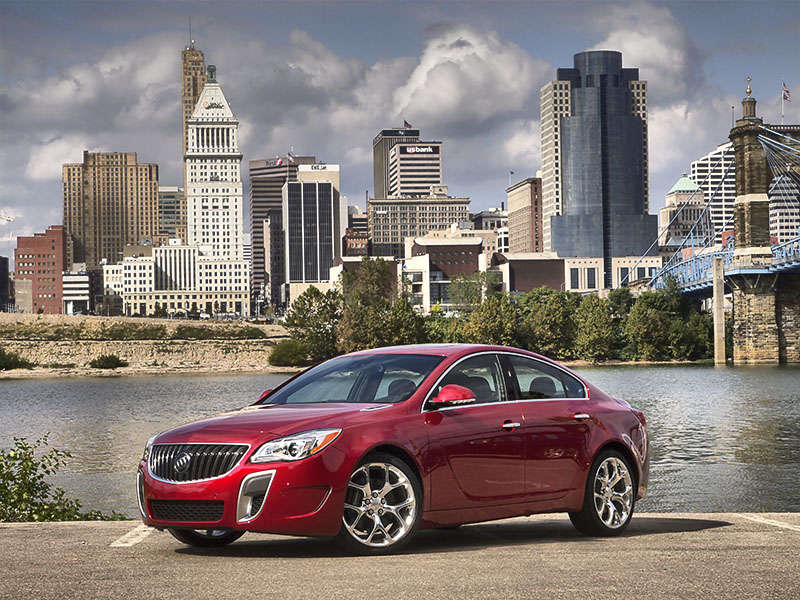 The 2014 Buick Regal GS comes with a fresh face and packed with new, useful technology. Available in Four-Wheel Drive and All-Wheel Drive, the GS version only is also available with a six-speed manual transmission and the Interactive Drive Control system with four driving modes.
Photo: Megan Green
Unique to the GS are two air intakes aside the re-tooled grille. Four-wheel disc Brembo brakes with 19-inch aluminum wheels come standard on the GS. The all-wheel drive system is offered only GS as well as the 2.0 liter turbo for better stability and handling.
Photo: Megan Green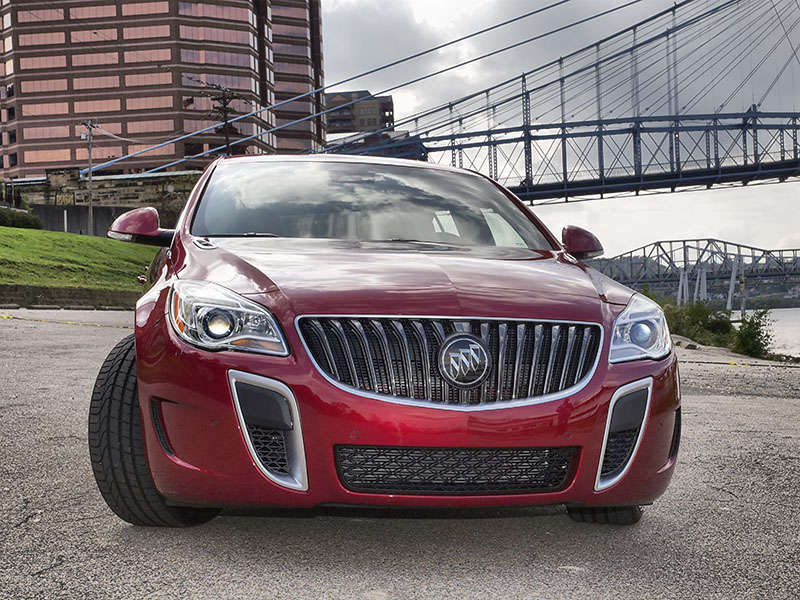 An updated, contoured grille design gives the the face of the Buick Regal GS a more modern and leaner look. The headlamps have been reshaped to flow neatly with the belt line.
Photo: Megan Green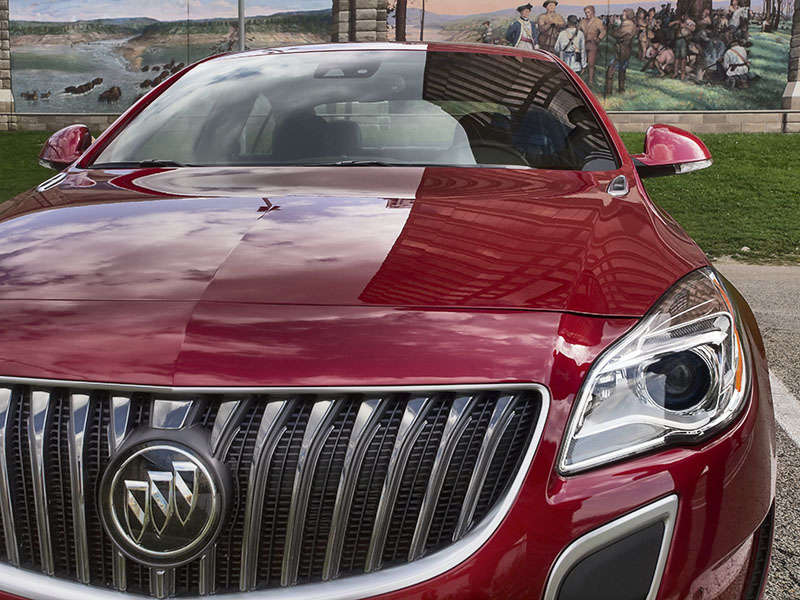 The daytime LED lamps halo the top of the headlamps, available in either halogen or xenon versions.
Photo: Megan Green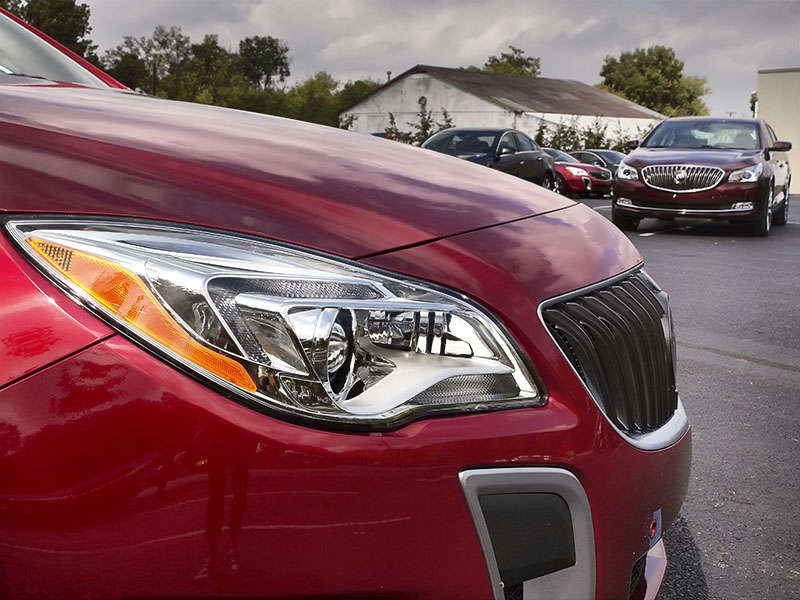 With design cues taken from its Buick Enclave stablemate, the LED tail lights have also seen a redesign. Here, the chrome accent echoes the GS rear spoiler.
Photo: Megan Green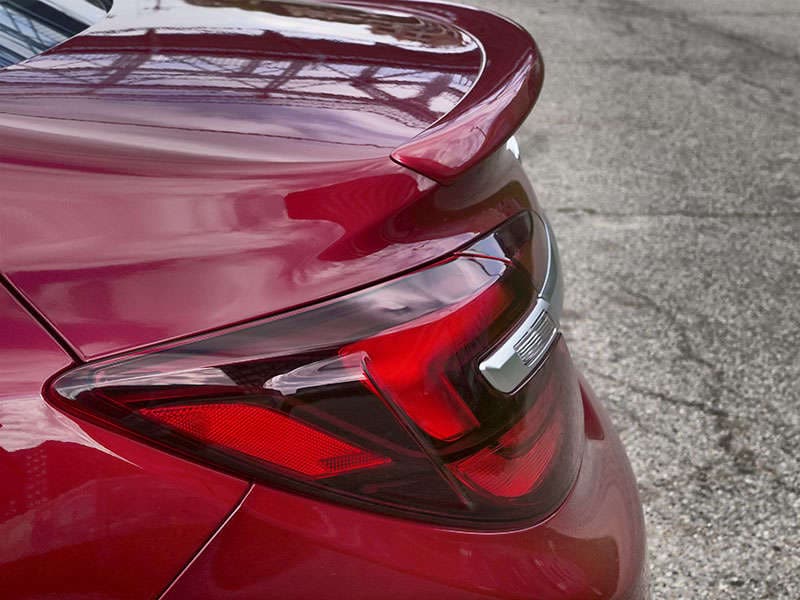 A powerful new 2.0 liter four-cylinder 259 horsepower turbo engine is standard under the hood of the GS. Noise and vibration has been mitigated significantly by new additions including covers on the intake manifold and the engine.
Photo: Megan Green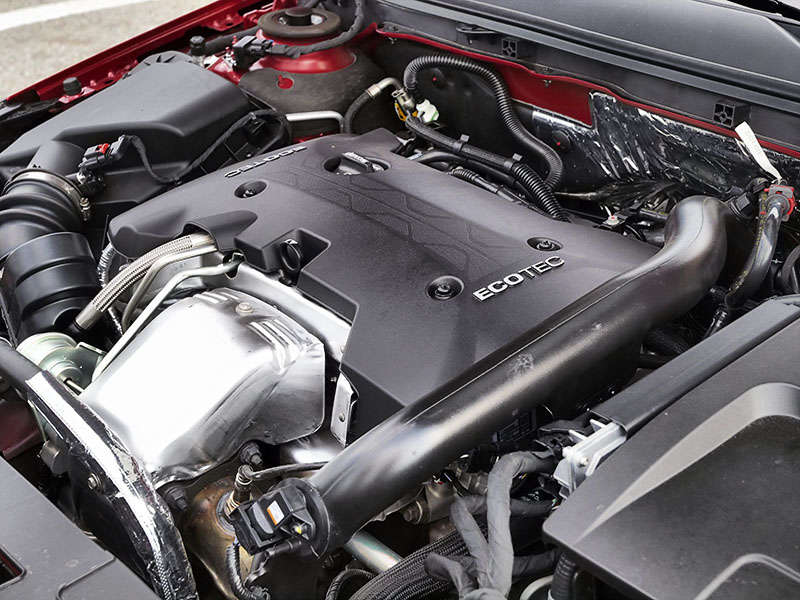 The lower, wider stance of the GS can be seen in this rear view.
Photo: Megan Green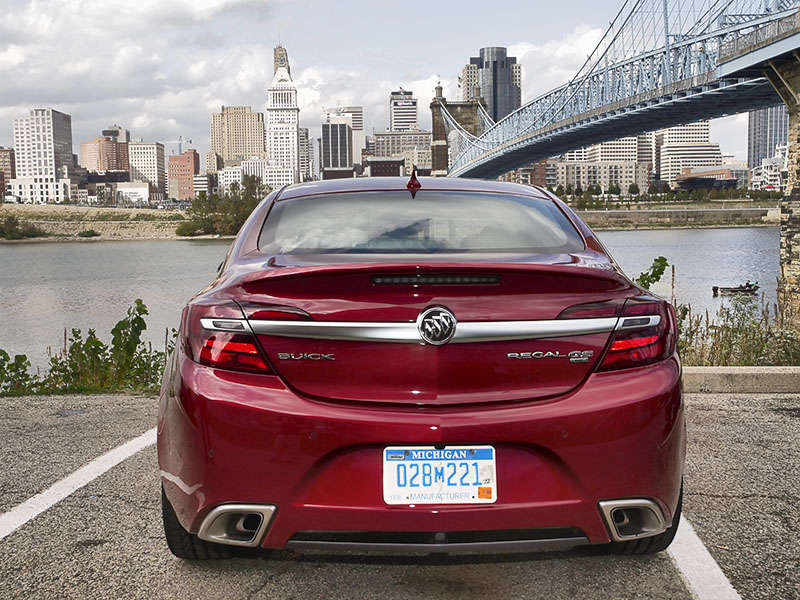 Another GS-only feature is the 4.2 inch color instrument cluster. The graphics display changes depending on two driving modes - Sport and Touring - and also  shows navigation, radio station choice, and phone controls.
Photo: Megan Green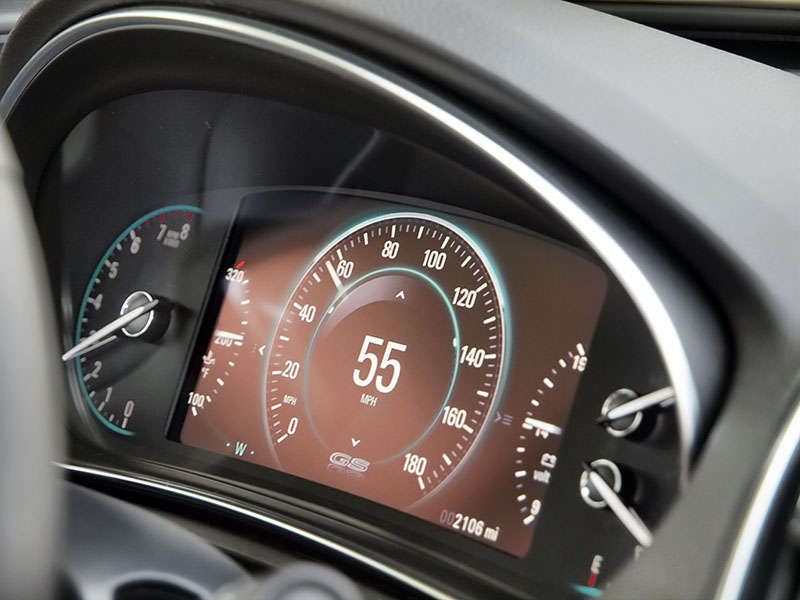 The leather, heated steering wheel has new controls for the audio system, cruise control, and some of the new safety features. The instrument cluster can also be customized via the steering controls.
Photo: Megan Green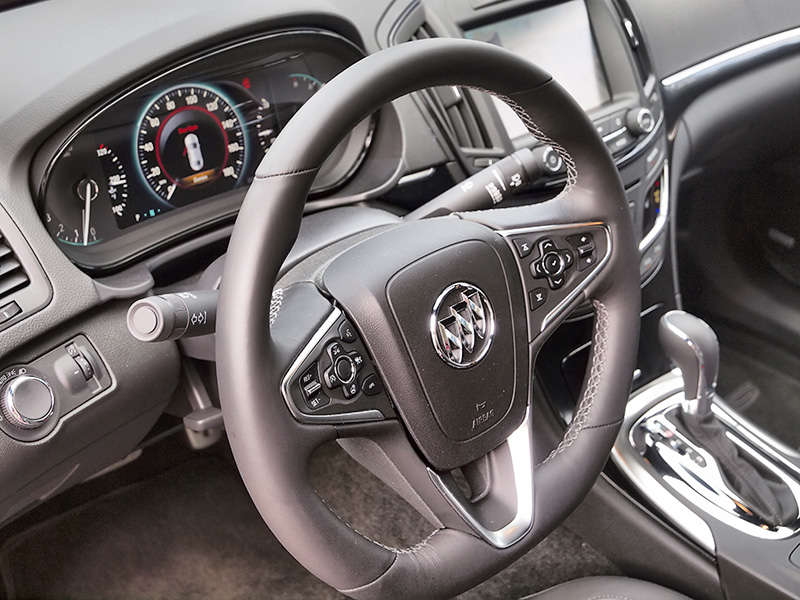 To the right of the steering is the new eight-inch touch screen, controlled by using the same swiping gestures as a smart phone or tablet. In addition to accessing satellite radio and the phone using either Bluetooth, Buick's IntelliLink or a USB cord, the navigation system is brightly displayed with high-res graphics. OnStar can be used either via the center stack's touch screen or the usual button on the rear-view mirror.
Photo: Megan Green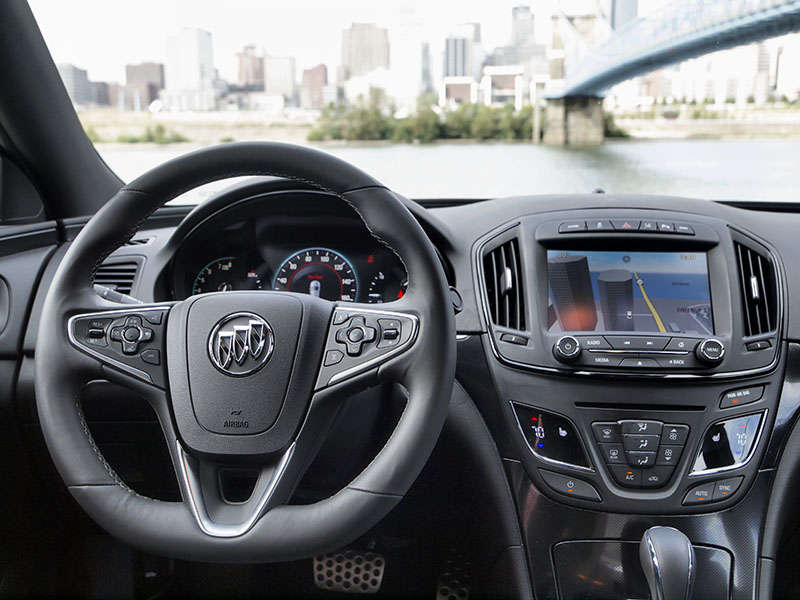 Safety features available on the Buick Regal GS include Lane Departure Warning (which can take some getting used to!) and Following Distance Indicator to rid you of that bad tailgating habit. These safety features come in packages at additional cost, and also require purchasing the sun-roof, adding another $1,000 on top of the safety package. Seen above is an example of the Side Blind Zone Alert, which lights up in either rear-view mirror to indicate that there is a vehicle in the blind zone.
Photo: Megan Green