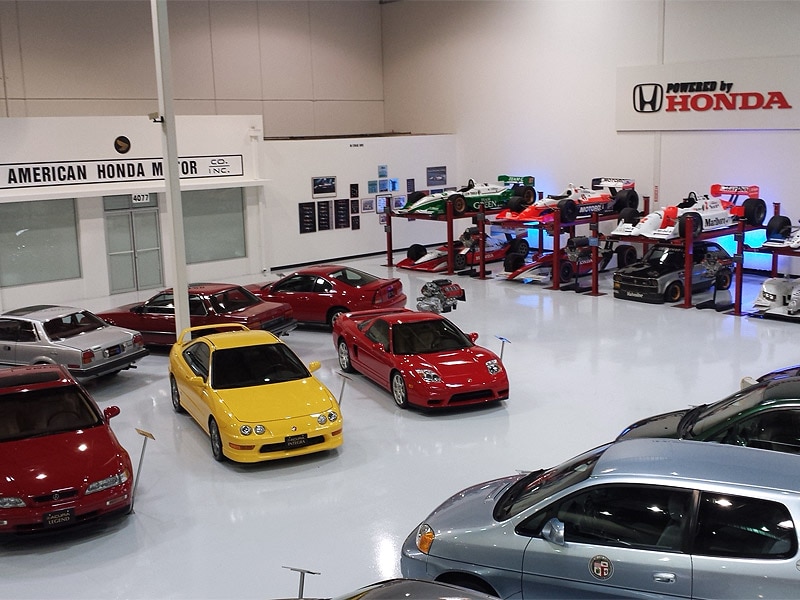 Honda Museum Torrance California
Located just a few buildings down from American Honda headquarters in Torrance, California, the Honda museum is an indistinguishable facility that houses the automaker's most iconic and significant vehicles. It's not open to the public, but I had the chance to get a private tour with David Heath, American Honda Motor Co. senior manager, auto shows. Acting as curator, Heath walked me through what he states are "milestone cars at American Honda that has led to the company's growth in the U.S.," and identified the most valuable car in the Honda museum.  
1970 Honda N600
The first Honda automobile sold in the U.S., the N600 was popular in Hawaii due to its good gas mileage and the high gas prices in Hawaii at the time, according to Heath. 
2-cyl, air-cooled, 600cc
45 hp
40 MPG, top speed 80 mph
1,356 lbs (about $1.00 per pound)
Total sales: 40,500 from 1970-1972
MSRP: $1,395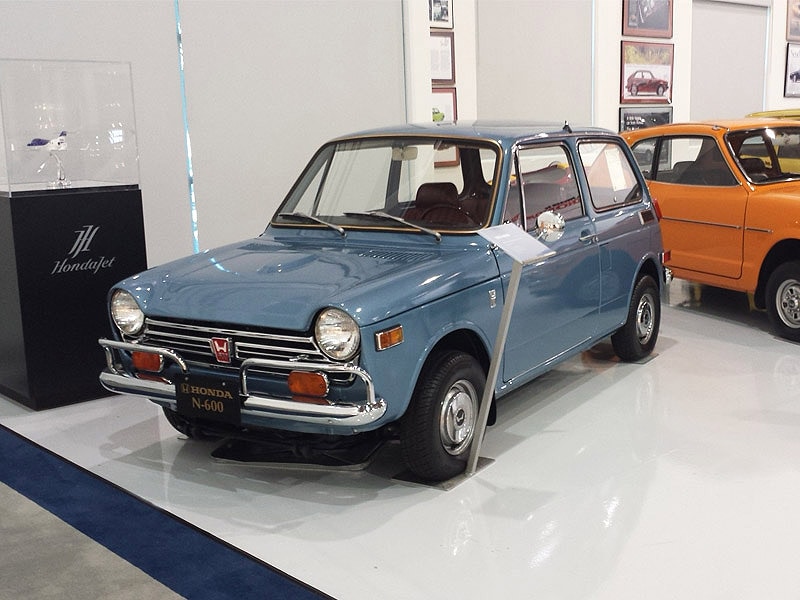 1971 Z600 Coupe
The first Honda coupe sold in the U.S. 
2-cyl, air-cooled, 600cc
45 hp
40 MPG, top speed 75 mph
1,312 lbs.
Total sales: 15,000 from 1971-1972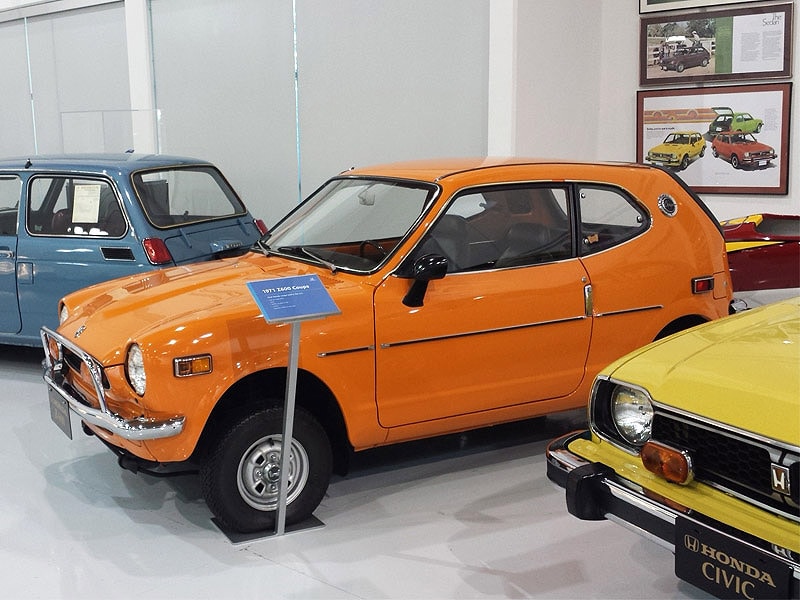 1975 Honda Civic
"This really was the start of Honda," Heath says of the Civic, which was introduced in 1973. 
1st generation (1973-1979)
First to use Honda's CVCC engine
Met strict U.S. emission standards without use of catalytic converters
4-cyl, 1488cc, 53 hp
47 MPG, top speed 86 mph 
1,781 lbs.
Total sales: 700,000 from 1973-1979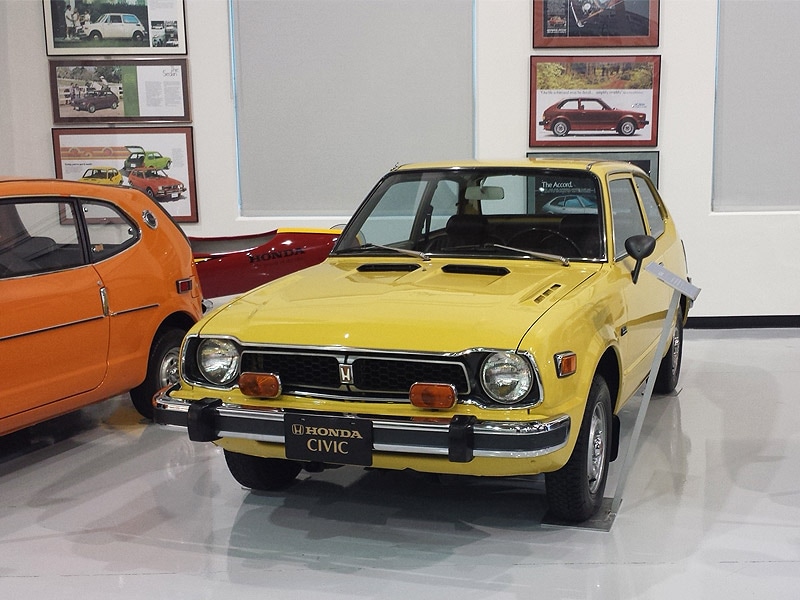 1976 Honda Accord
Honda's first family size car for the U.S. market launched in 1976 as a three-door hatchback, and was "famous for its coin box," Heath said.
1st generation (1976-1981)
1.6-liter, 4-cyl engine
MSRP: $3,995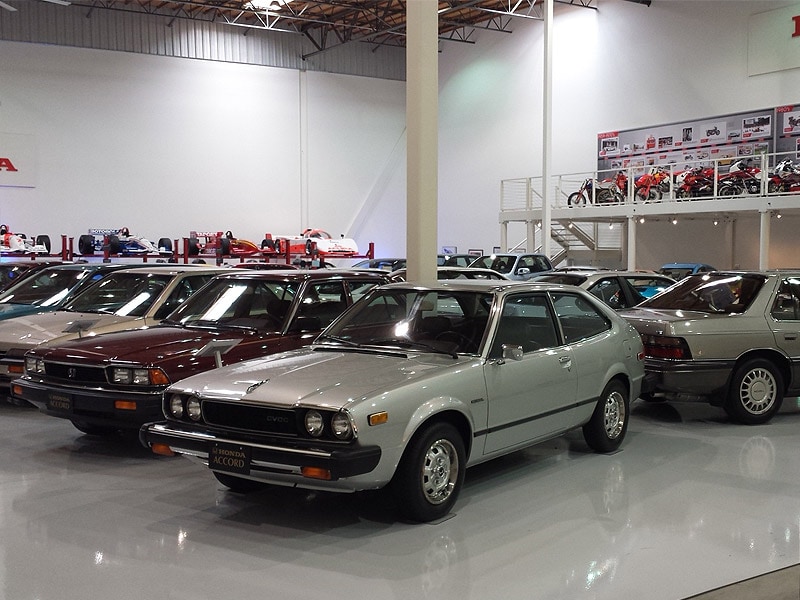 1979 Honda Prelude
Honda's first true sports coupe, the Prelude "is an iconic car for Honda," Heath said. "Technology was led by the Prelude for Honda. It was the first to offer four-wheel steering, fuel injection, and a sunroof." 
1st generation (1978-1982)
First Honda to offer a power sunroof as standard equipment
1.6-liter, 4-cyl, 80 hp engine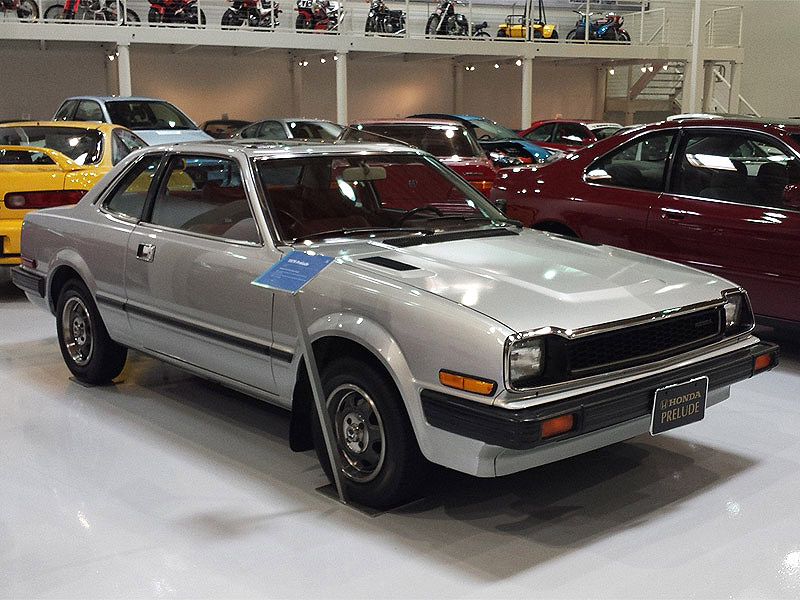 1981 Honda Civic Wagon
"This car was either loved or hated," Heath said of the Civic Wagon. "It was a little too before it's time and strange for some people." 
2nd generation (1980-1983)
4-cyl, 1335cc, 55 hp or 1488 cc, 67 hp CVCC engines
Honda's first wagon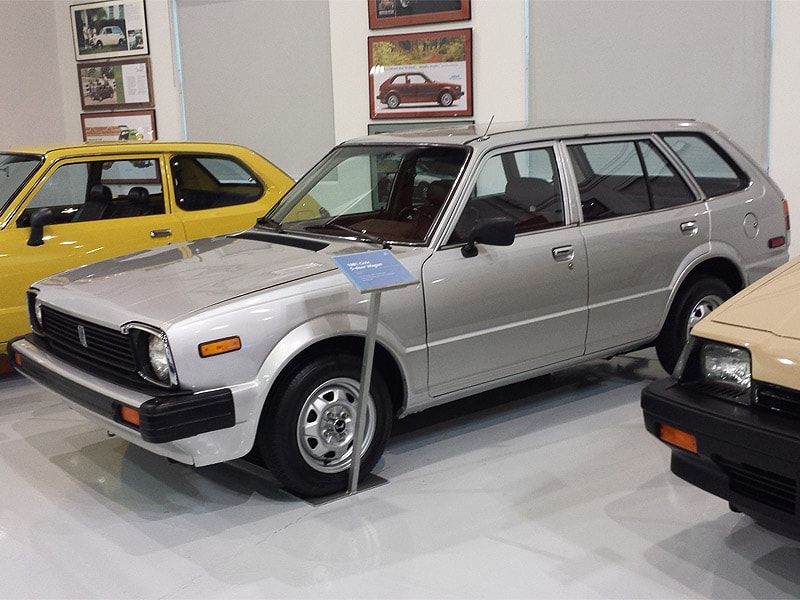 1984 CRX Mugen
This 1984 CRX was built by Mugen Motorsports, a Japanese company formed in 1973 by Hirotoshi Honda, the son of Honda Motor Company founder Soichiro Honda.
Prototype test vehicle for Mugen performance parts
Mugen-built modified engine and components 
Set up very similar to CRX race car driven by Parker Johnstone
Engine: 1488cc, aluminum block and head, Mugen camshaft, valves and springs 
Mugen-designed suspension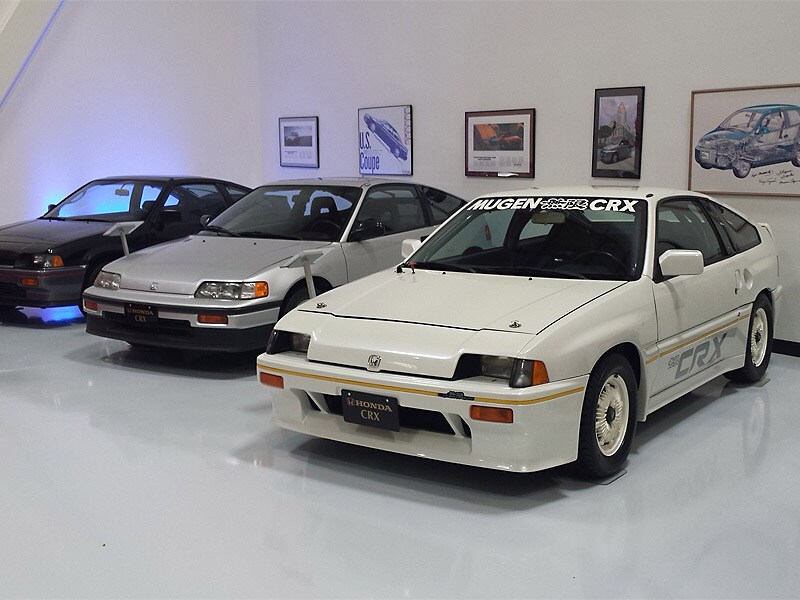 1986 Acura Integra
Acura's first model sold in the U.S., alongside the larger Legend.
1st generation (1986-1989) 
The Integra was on Car and Driver's 10Best list ten times
1.6-liter, DOHC, 4-cyl engine, 113 hp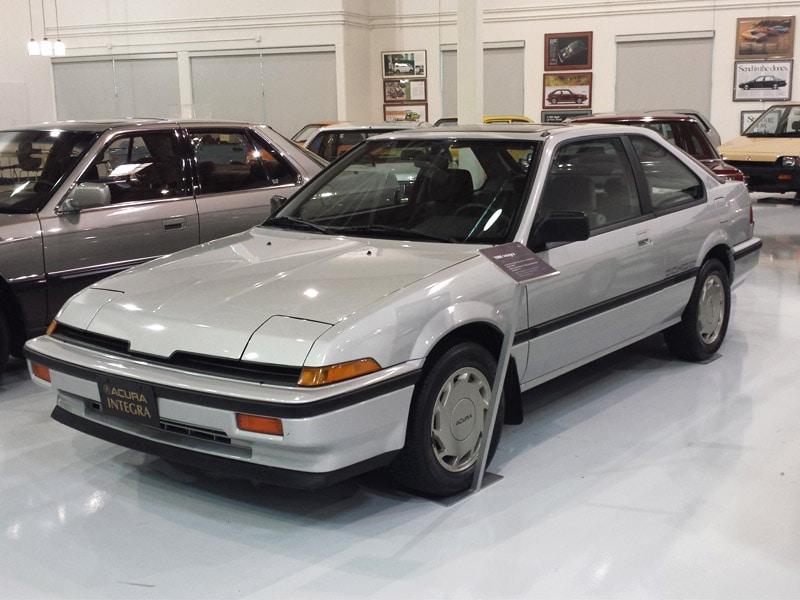 1986 Acura Legend
The very first car sold by the newly formed Acura division, the Legend is one of the milestone cars that led to Honda's success in the U.S., along with the 1973 Civic, the 1976 Accord, and the 1991 NSX, according to Heath. 
1st generation (1986-1989) 
2.5-liter, V-6, 151 hp
Legend models sold between 1986 and 1995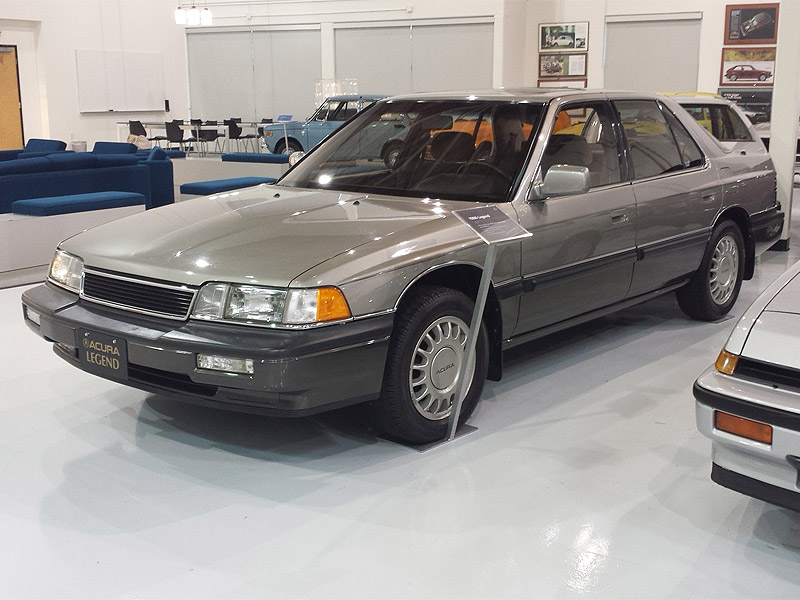 1991 Acura NSX
Honda's current CEO Takanobu Ito was the body engineer for the first generation Acura NSX. The NSX was manufactured in Japan from 1990 to 2005 before being discontinued. Fast forward to today's second generation, 2016 Acura NSX, which will be produced at the Honda plant in Marysville, Ohio in the beginning of 2015.
1st generation
First all-aluminum production body, chassis and suspension, and first use of titanium connecting rods
Mid-engine, V-6, 3-liter, 290 hp
This vehicle changed how the automotive world perceived "super cars"