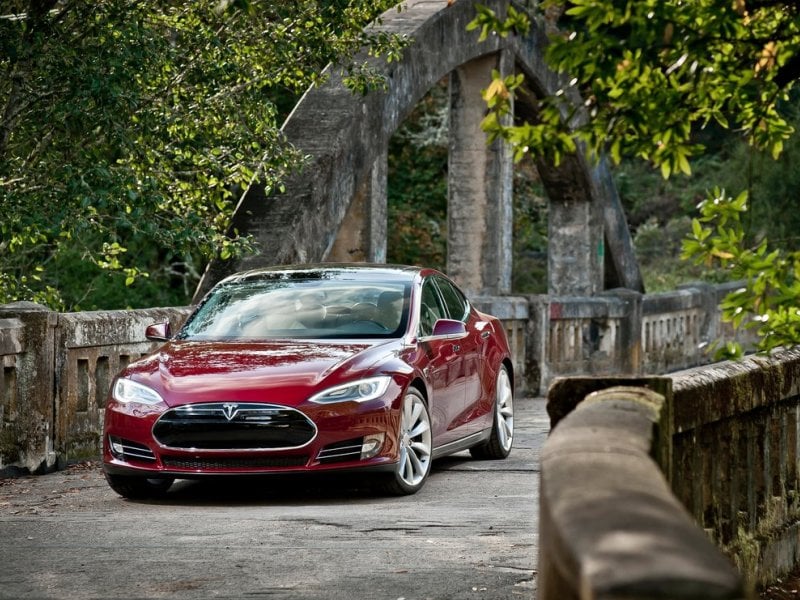 Okay let's get this dealt with right off the top—yeah, Bentley, Maybach (okay, Mercedes-Maybach), and Maserati deliver some of the finest luxury cars the planet has ever seen. This is a given. Further, if you're serious about acquiring one of them, odds are you're not looking to us for advice. However, just below the upper stratosphere—right at the edge of the atmosphere—there resides considerably more competition. If you're shopping in this range for one of the best premium luxury cars for 2016, you'll likely cast about a bit to see what advantages one holds over the others. You are also very likely to have an aversion to wasting time, so let's get to it.
Acura RLX Sport Hybrid
One of the ten best premium luxury cars for 2016, the Acura RLX Sport Hybrid goes into the 2016 model year with revisions to the chassis and suspension system to improve overall ride quality. Among the best-kept secrets in the luxury car category, the 2016 Acura RLX offers an outstanding array of standard features for its price. This now includes cutting-edge safety features some competitive models consider optional—at the same base price as the 2015 RLX. Thus, the big Acura now offers road departure mitigation, a new all around camera system, and rear cross traffic alert—as standard equipment. Employing a torque-vectoring hybrid powertrain, the 2016 Acura RLX Sport Hybrid's combined system output is 377 horsepower and 341 ft-lbs of torque. The RLX's direct injected 3.5-liter V6 engine is combined with a six-speed automatic transmission. Pricing starts at $59,950.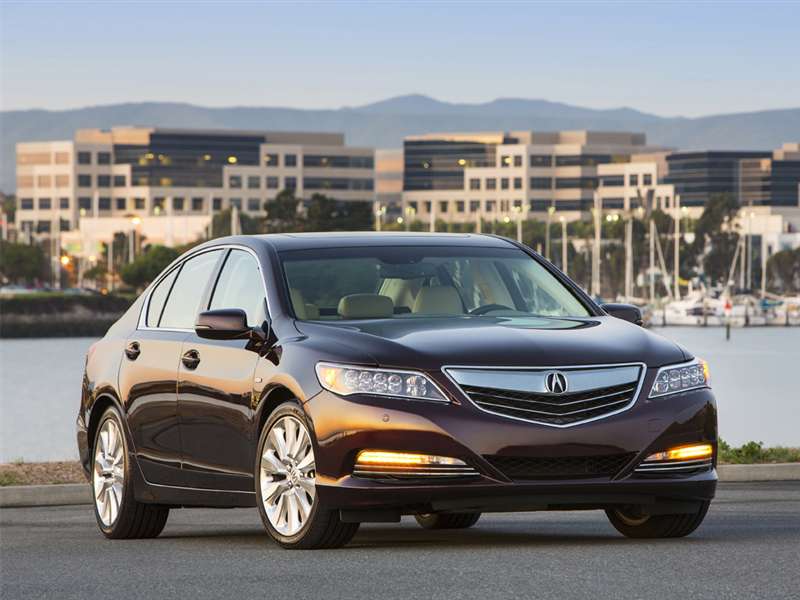 Audi A8 L W12
The Audi A8 L W12 is a paragon of technology, luxury, performance, and grace. Pretty much every option offered for the flagship Audi sedan is standard with the 12-cylinder engine. Further, you'll find such luxuries as an Alcantara headliner, premium leather upholstery, dual-screen rear seat entertainment, active noise cancellation, dual-pane acoustic glass, along with separate rear power adjustable seats with heat, ventilation, and massage. In other words, the 12-cylinder Audi is more like a light jet than a car. Rather than two rows of six cylinders arranged like a" V", the engine's W12 configuration is comprised of three rows of four cylinders. Smooth, highly tractable, and seemingly in possession of endless power, the Audi's W12 engine makes 500 horsepower and 463 ft-lbs of torque from 6.3-liters of displacement. Pricing starts at $137,900.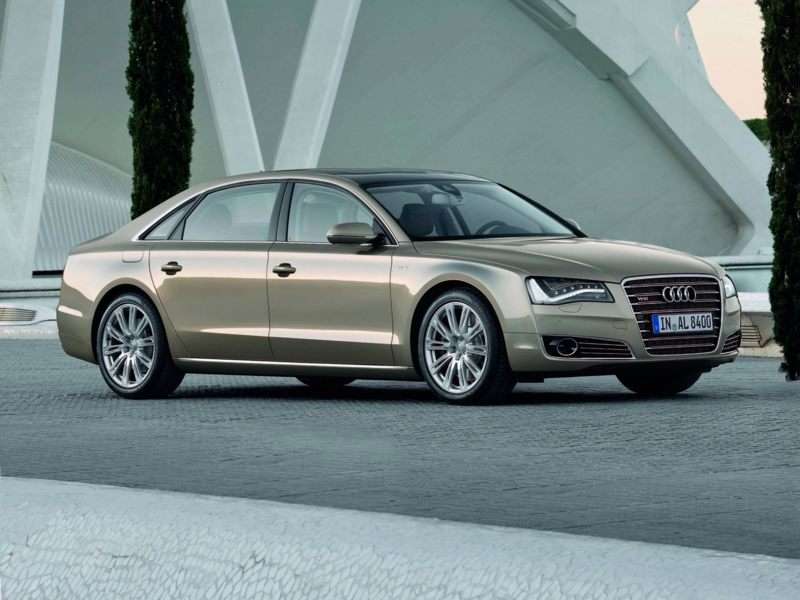 BMW 750i xDrive
The all-new 2016 BMW 7 Series is poised solidly in its position as one of the 10 best premium luxury cars for 2016. You want to talk envelope expansion? The new 7 Series BMW is packed full of Sci-Fi tech. Certain secondary functions of the infotainment system can be controlled with a mere gesture of your hand, without physically touching anything in the car. If you want to reject an incoming call, simply wave it away. To avoid making the car heavier, BMW's engineering team created a 'Carbon Core" roof support structure to save weight—as well as move the big Bimmer's center of gravity closer to the ground to improve handling. The 750i's V8 makes 445 horsepower to accelerate the all-wheel drive sedan to 60 in just four seconds. And oh, by the way, it can park itself—without you in it. Pricing starts at $81,300.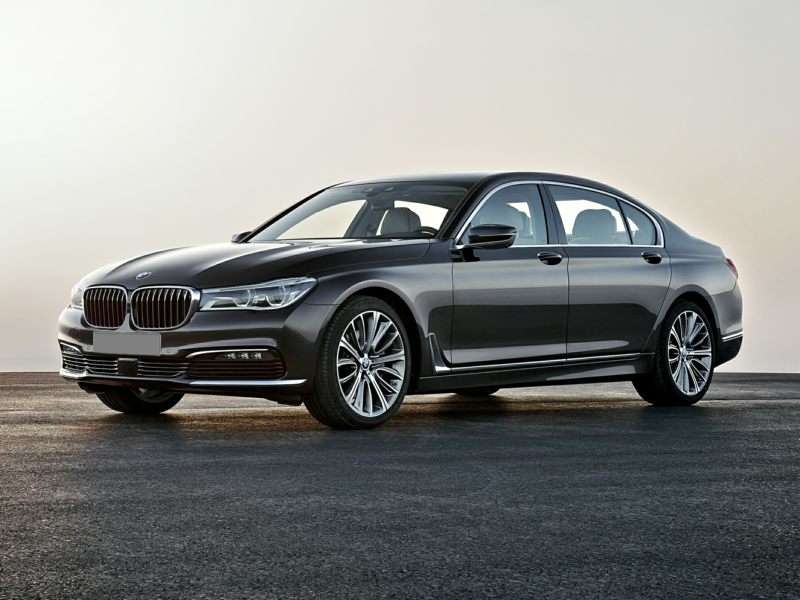 Photo by BMW
Cadillac CT6
Lest the somewhat conservative outer appearance mislead you, please know the rear-wheel drive 2016 Cadillac CT6 is absolutely cutting edge in every way. Trying earnestly to make up the ground it ceded a few decades ago (back when it was known as the "Standard Of The World"), the newest Caddy rocks aluminum intensive construction to save weight, magnetically adjustable shocks to provide a smooth and comfortable ride while preserving handling, and a whole heap of good old American luxury—all in a package weighing just under 3,700 pounds. Incredible you say? Yes, we agree, it is rather incredible. Even more so is the choice to fit a twin-turbocharged 3.0-liter V6, making CT6 the first Cadillac flagship model in history to eschew a V8. However, with 400 horsepower and 400 ft-lbs of torque, who's going to miss it? Pricing has yet to be announced.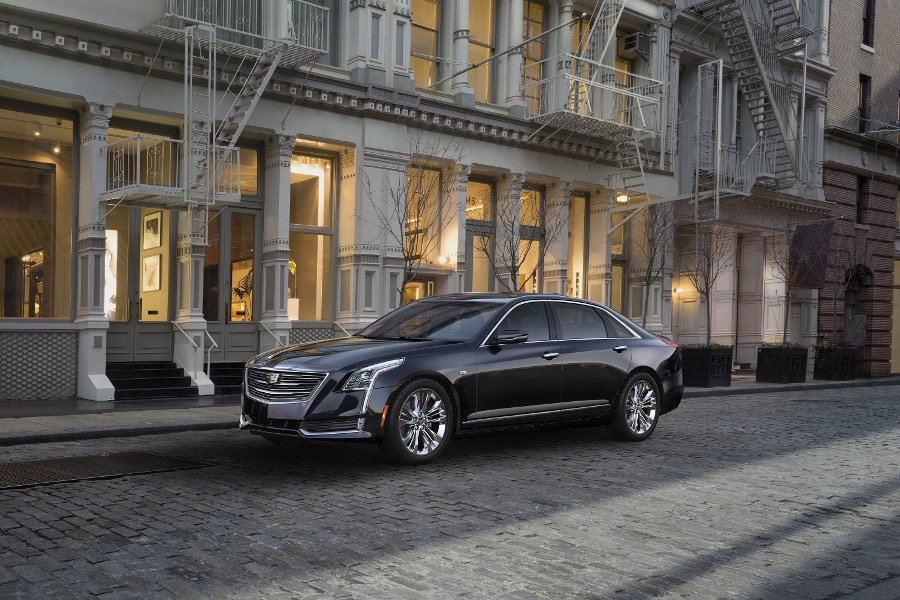 Jaguar XJR LWB
Known for its deft melding of high performance and luxurious opulence, of course the magnificent Jaguar flagship is one of the 10 best premium luxury cars for 2016. The guiding watchwords at Jaguar are space, grace and pace. To this end, the top version of the big Jag flaunts a 550 horsepower supercharged V8 with 502 ft-lbs of torque—paired with one of the most agile platforms to ever support a luxury car. In case you're unaware, the LWB in the XJR's nomenclature stands for "long wheelbase". This endows the Jaguar flagship with room for outstanding comfort in all four seating positions. As for grace, only the finest of materials adorn the big Jaguar's stunningly handsome interior. Pricing starts at $119,000.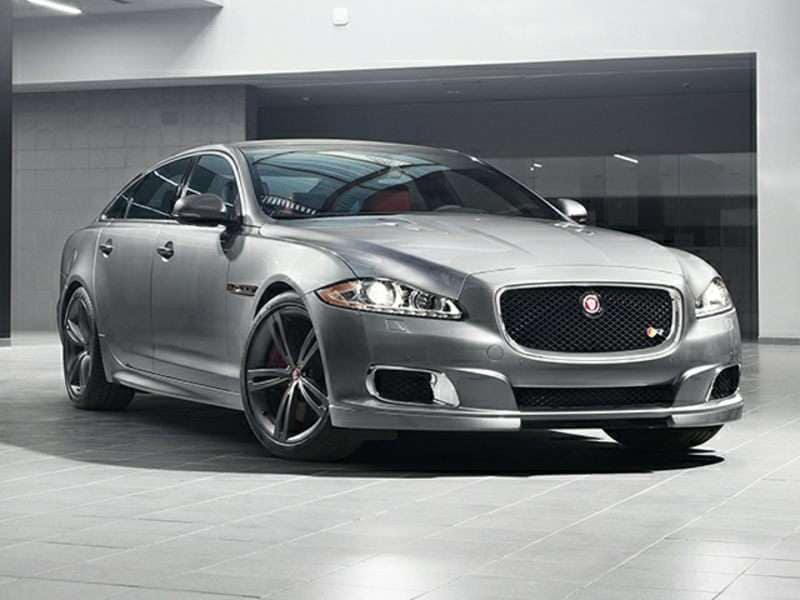 Kia K900
Forget everything you think you know about Korean cars. It isn't relevant anymore (well other than the whole value for the dollar thing—that one is still true). Those who have set aside their prejudices have found the full-size Kia K900 absolutely deserves to be considered among the 10 best premium luxury cars for 2016. The Kia luxury sedan is wonderfully appointed, strikingly styled, and it has a 420-horsepower 5.0-liter V8 engine. Despite its comparatively low starting price, the K900 offers pretty much every convenience you'll find in the best of the best. Standard features include adaptive xenon headlights, a power trunk lid, front and rear cameras along with front and proximity sensor arrays, and tri-zone automatic climate control. Pricing starts at $54,500.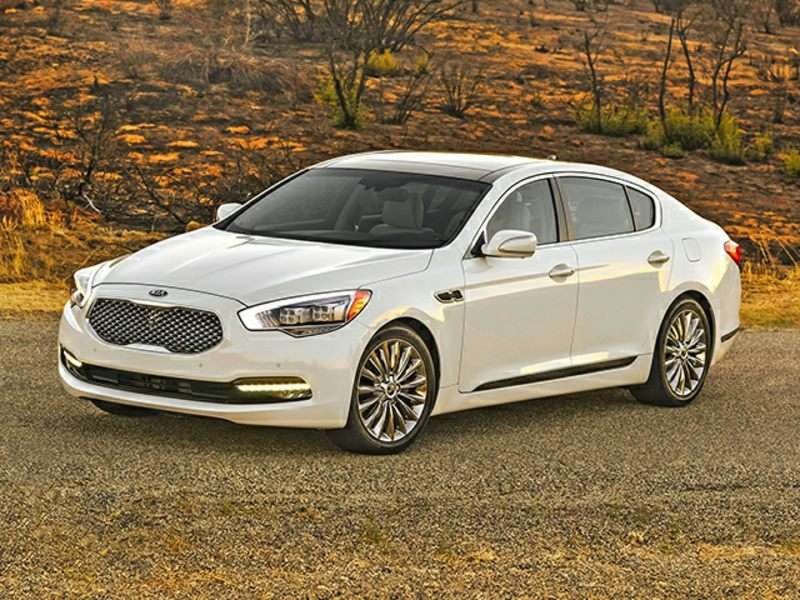 Photo by Kia
Lexus LS 600h L
Leave it to Lexus to make the top version of its flagship a hybrid. This company is forever overachieving man—and frankly, we're sick of it! Seriously though, going hybrid with the big Lexus was a strong move toward differentiation. Further, it gave exceptionally wealthy environmental types (yes, they are out there—somewhere) a full-size full-on luxury model they could embrace while feeling OK about their impact on the planet. If you're gonna go green, baby this is absolutely the way to do it. Lavishly appointed, quieter than a museum, exceptionally powerful (435 horsepower), and built to an incredible standard, the Lexus LS 600h L lives at (or very near) the top of our list of the 10 best premium luxury sedans for 2016. Pricing starts at $120,440.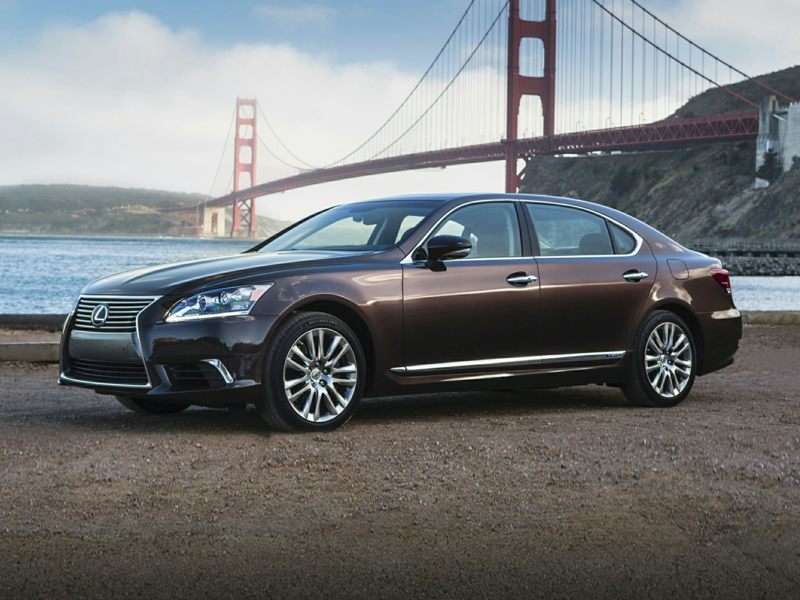 Mercedes-Benz S550
We had to qualify the position of the Lexus on the previous page because the Mercedes-Benz S-Class must always be taken into consideration. The technological mastery of Mercedes-Benz automobiles is legendary—so we won't spend a lot of words belaboring the point here. Let's just say absolute state of the art is a succinct description. The main difference between the Mercedes-Benz S550 and the recent crop of upstart luxury sedans from Asia is the Benz's specific attention to detail. Yes, tray tables and rear-seat controls for comfort and convenience systems are nice touches, but the Mercedes-Benz S550 goes them all one better with ideas like a cabin fragrance system dispensing an atomized bouquet into the car at periodic intervals. Power comes from a turbocharged 4.7-liter V8 with 449 horsepower and 516 ft-lbs of torque. Pricing starts at $94,400.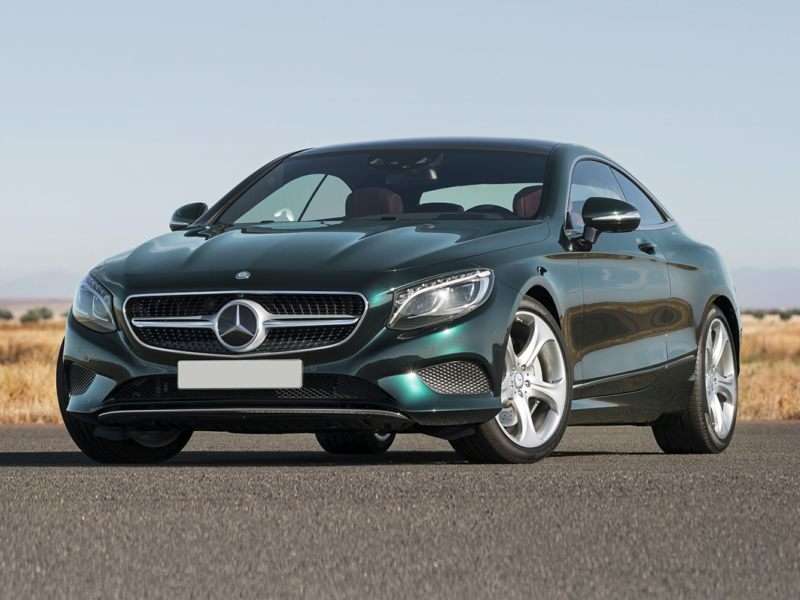 Photo by Mercedes-Benz
Porsche Panamera Turbo S
Sometimes, no matter how hard people look, they just can't see it. Consider the Porsche Panamera. When Porsche announced the four-door sedan, naysayers had a field day. "A four-door Porsche? How is THAT ever going to work?" "First, a Porsche SUV, now THIS?" "What are they doing?" Well, to answer the last question, and evaporate the others in the process; they did a 192-mile per hour four-door sedan with 570 horsepower from a twin-turbocharged 4.8-liter V8. Oh, by the way, on overboost, the engine is capable of 590 ft-lbs of torque. The all-wheel drive four-door uses a seven-speed dual-clutch automated manual transmission. Its top speed ranks it among the fastest high performance sedans in the world, while its accommodations makes it one of the most luxurious. Pricing starts at $180,300.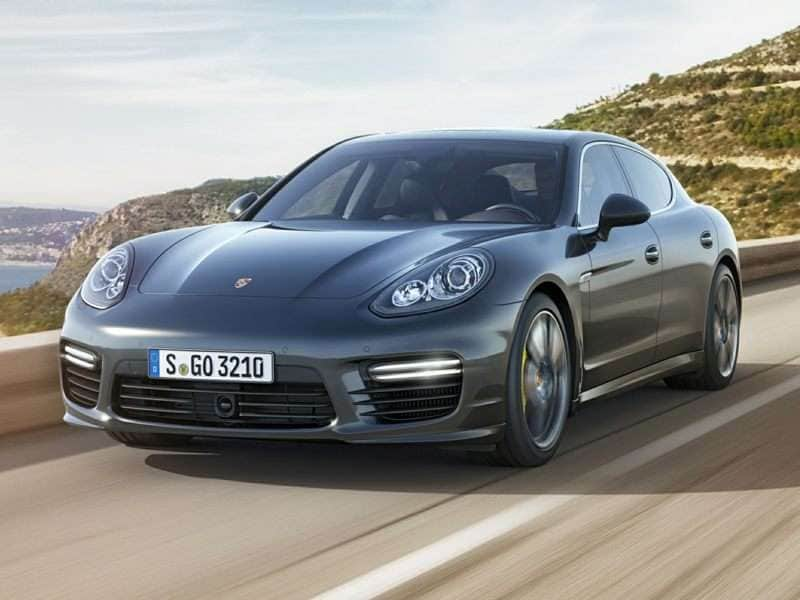 Tesla Model S
If you're surprised to find an electric car on this list of the 10 best premium luxury cars for 2016, you need to get out more. While you're prepping yourself to do so, consider this. The all-wheel drive 691-horsepower Tesla Model S P85D is capable of running an 11-second quarter-mile at 114.6 miles per hour and zero to 60 in 3.1 seconds. If you still think electric cars are merely a science experiment, you might want to also get yourself a ticket to a liitle town called "acceptance". One seriously fast car, the Tesla Model S P85D is also the most powerful car on this list—and by a considerable margin. Further, it's equipped with some very cool tech. How does bringing itself out of the garage to greet you in the morning strike you? Does it seem like science fiction? Well, now, it's science fact. And seriously, you really do need to get out more. Tesla Model S P85D pricing starts at $105,000.