You don't have to buy a hybrid to go green – but it sure helps.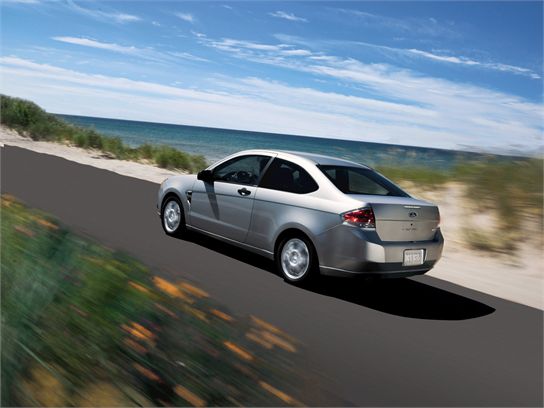 Not so long ago, green was simply a color and there was a much shorter list of hybrids and environmentally-friendly vehicles. Today, in the interest of fuel economy and more stringent emissions, the list has grown and continues to expand, with many new offerings just around the bend. Whether you're interested in making a statement, helping to save the environment, or simply saving dollars on fuel costs, there should be an offering that meets your needs. Take a look: we selected a group of the most mainstream models on the market that range from small sedans to small-sized SUVs.
By Staff Photo credit: Staff and Automakers
Page 2
Good fuel economy and environmental cleanliness come via this 2.0-liter inline four-cylinder compact. A slightly less powerful variant of this engine achieves a PZEV rating in select green states. Both five-speed manual and four-speed automatic transmissions are available. Several body styles are offered, including a four-door sedan, three-door hatchback, five-door hatchback and wagon with base S, mid-level SE and top SES models; options include a power moonroof, leather seats, traction control and side-mounted airbags.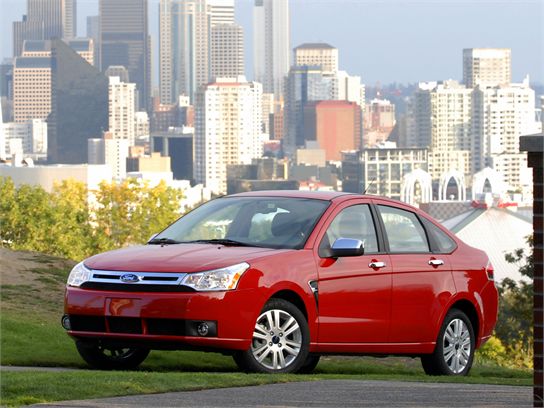 Page 3
Ford first launched the Escape Hybrid (along with the Mercury Mariner Hybrid) in 2005. Both are updated for 2008, and both meet AT-PZEV emissions compliance. The 2008 Escape Hybrid also has 100 percent recycled fabric seating surfaces.

Page 4
The Civic demonstrates the efficiency of Honda's Integrated Motor Assist (IMA) system: a 1.3-liter engine combined with an electric motor that makes 49 city/51 highway mpg. Although the motor normally supplements the engine, an electric-only mode provides petroleum-free propulsion in certain cruising and low-speed situations. A combined 110 horsepower and 123 lb.-ft. of torque is achieved, mated to a continuously variable transmission. AT-PZEV certification is thanks in part to plastic-resin fuel tanks that produce zero evaporative emissions. An idle-stop feature on the engine shuts the unit off when motionless.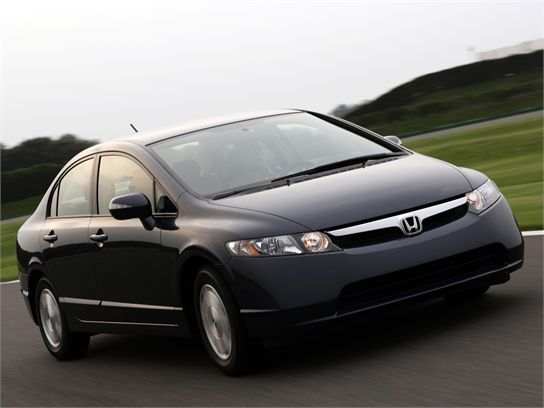 Page 5
Available in California and New York, the Civic GX runs on compressed natural gas via a 113-hp, 1.8-liter engine with i-VTEC and an AT-PZEV rating. Unlike the Civic Hybrid, GX model has a standard five-speed automatic gearbox. Refueling is achieved using an at-home station called Phill, which can be installed both inside and outside to a regular home gas line. Refueling a nearly empty tank can take up to 16 hours, so Honda reminds GX drivers that doing so at night is most convenient.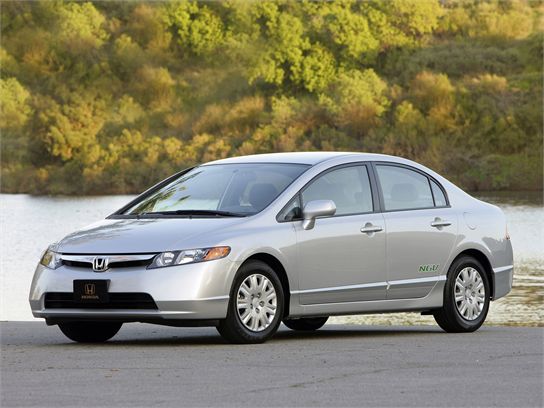 Page 6
The Honda Fit is powered by a 1.5-liter, four-cylinder engine that produces 109 horsepower and 105 lb.-ft. of torque. The Fit isn't exactly a speed demon but is peppy enough to navigate traffic without the need for a stiff drink when you get home. Fits come equipped with a five-speed automatic with Sport mode that keeps the transmission in gear longer between shifts, allowing the engine's revs to stay higher thus giving the Fit a more spirited feel. There is also a manual mode that allows the driver to shift manually using steering wheel mounted paddles. Any way you slice it, Honda has traded power for economy.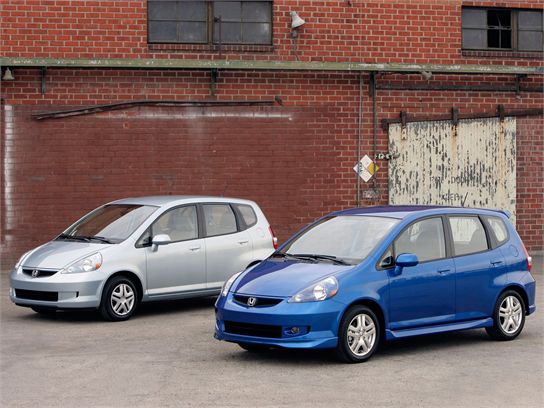 Page 7
Redesigned in 2007, the Elantra gained power and fuel economy from its 2.0-liter four-cylinder powerplant. The PZEV-compliant engine yields 132 horsepower, with fuel economy of 28 city/ 36 highway mpg with either the standard five-speed manual or optional four-speed automatic. Non-PZEV models achieve the same fuel economy, but are propelled by four more horsepower. Base GLS, mid-grade SE and top Limited models comprise the lineup; all get six standard airbags (including side curtains).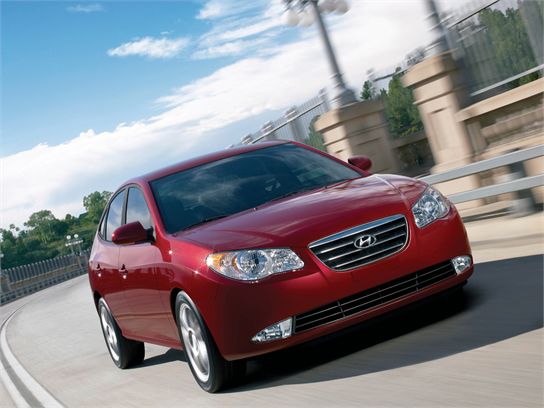 Page 8
These four-door sedans combine an environmentally-friendly powertrain with a sport-tuned chassis. A 2.0-liter four-cylinder engine with 144 horsepower makes 28 city/35 highway mpg with the five-speed manual, 26/34 city/highway mpg with the four-speed automatic transmission. Partial Zero Emission Vehicle (PZEV) status is achieved at the cost of four horsepower, as non-PZEV models deliver 148 hp.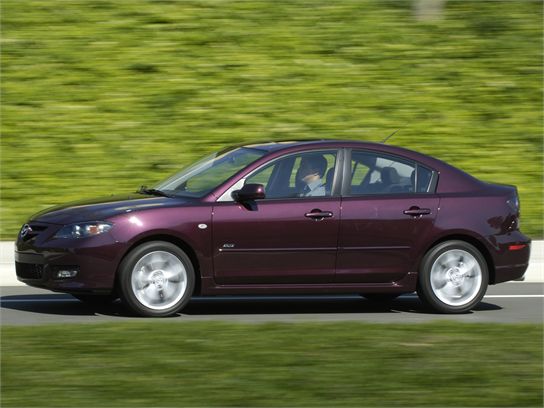 Page 9
Nissan borrowed Toyota's Hybrid Synergy Drive when developing the Altima Hybrid, extracting 42 city/36 highway mpg from the 2.5-liter four-cylinder engine and electric motor combination that delivers an impressive 198 combined horsepower. An electronically-controlled Continuously Variable Transmission (eCVT) dictates shifting duties that give it an AT-PZEV rating. Nissan's usage of Toyota technology is only temporary, as the manufacturer is reportedly developing an in-house hybrid-electric system due to market around 2010.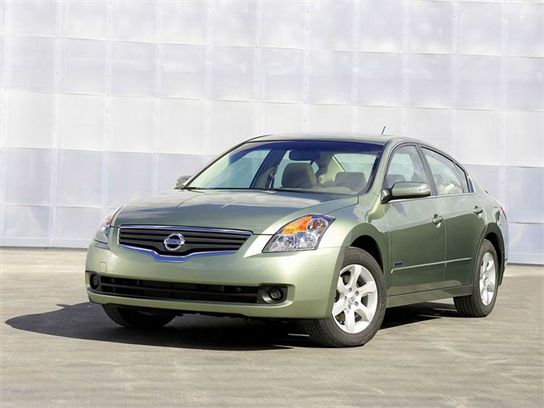 Page 10
Utilizing a version of Toyota hybrid Synergy Drive that pairs a 2.4-liter four-cylinder engine with an electric motor and CVT, this Hybrid produces 187 horsepower combined and is currently rated at 40/38 city/highway mpg. Toyota places the Camry Hybrid near the top of its lineup, so features such as a noise-reducing acoustic windshield, Smart Key with push button starting, CFC-free dual-zone climate control, a premium JBL audio system and multi-information display showing the hybrid system's activities are all standard.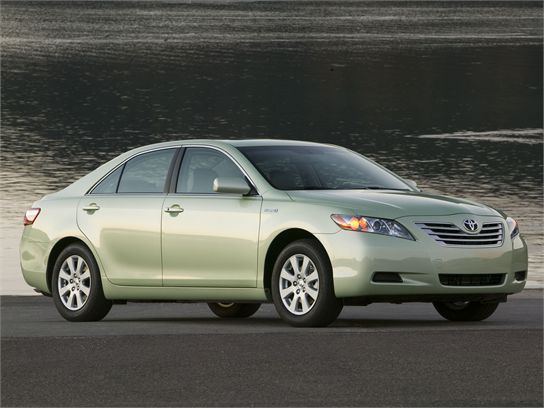 Page 11
With over 100,000 U.S. sales each of the last two years, the Prius has progressed from a fringe environmental vehicle to a mainstream passenger car. Toyota's Hybrid Synergy Drive system in this model consists of an efficient 1.5-liter four-cylinder engine paired to a permanent magnet electric motor and continuously variable transmission; full electrical mode is allowed. All Priuses are mechanically capable of achieving an Advanced Technology Partial Zero Emission Vehicle (AT-PZEV) rating.