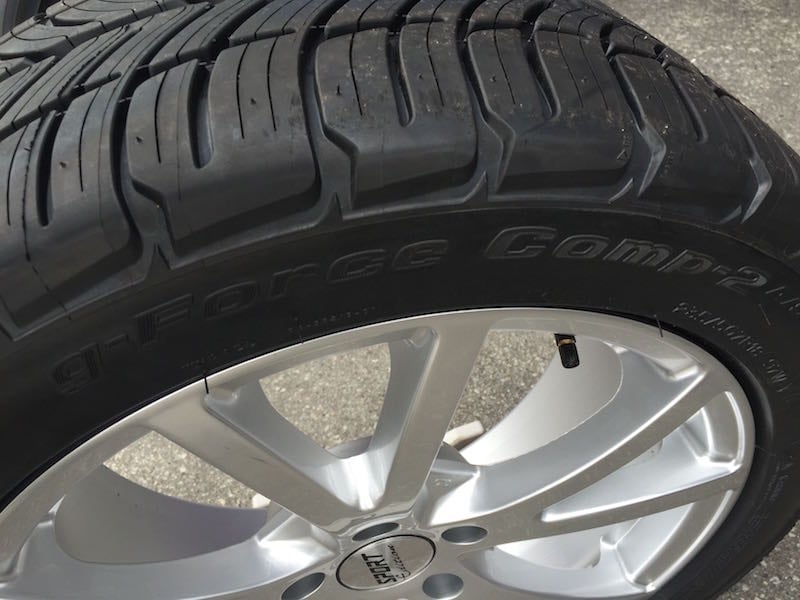 Tires are probably not the most attractive feature on any car, but they're absolutely vital to going and stopping. There's also a whole heap of advanced technology involved that would probably astound most people. If anyone thinks tires aren't worth a second thought, and that they'd never be able to tell a Bridgestone from a Michelin without reading the sidewall, think again.
Which tire is best?
Tires come in many categories. There are winter/snow studded tires at one end of the rubbery spectrum, and extreme performance summer treads at the other. In order to make the most of it, ultra high performance all-season tires work best for cars with a generous serving of power and some chassis agility. Something like a 2015 BMW 328i or a 2015 Volkswagen Golf R. Even if you don't have a car like that, please stick around because there are lots of interesting facts coming up. And baking as well.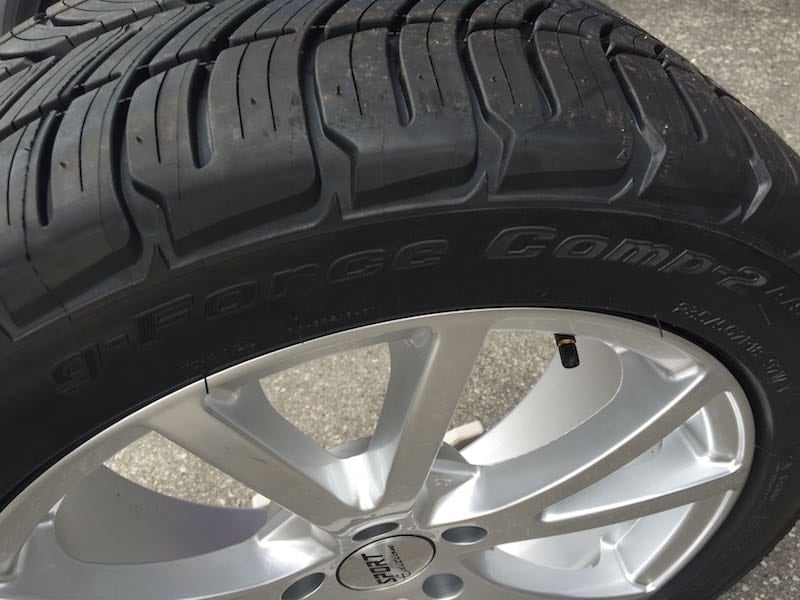 What's in a high performance tire?
Not so long ago, "high performance" and "all-season" would have seemed mutually exclusive. Some of the attributes expected from a UHP A/S tire are dry traction, wet traction, stability at all times, some grip in snow, ride comfort, low noise, durability and an affordable price. Pardon the pun, but that's a lot of ground to cover.
The remarkable thing is that tire companies are capable of all that in the first place. They look at overall construction, develop tread patterns and formulate compounds - and it's not just rubber that goes into a tire. Some even have aramid fibers, which is the stuff used in bulletproof vests. Another ingredient that helps deliver such conflicting properties is silica, also known as silicon dioxide. The fact that it's pretty much sand, yet can also be used in microchips, gels, fiber optics and pharmaceuticals just goes to show what a complex material it is. Trouble is, it needs to be spread evenly throughout the mix.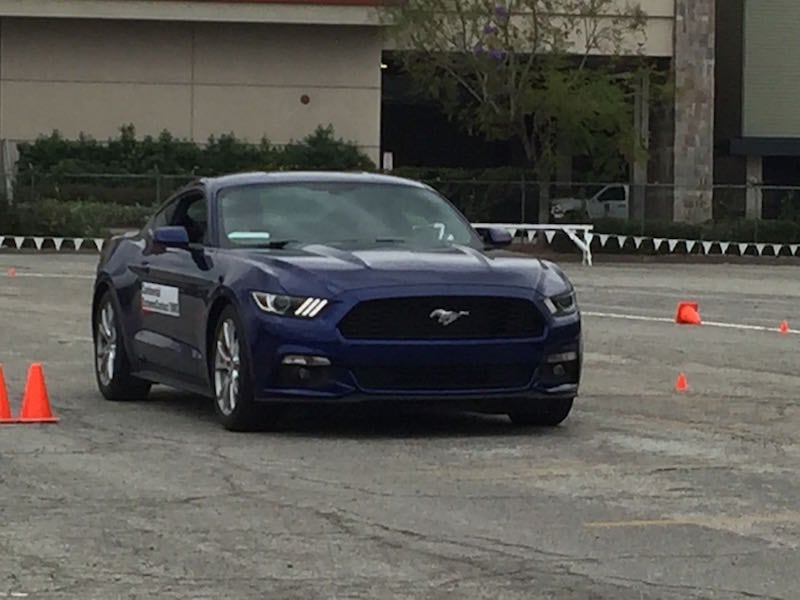 Test driving tires...
BFGoodrich is one of just a few companies with a proprietary method of successful silica incorporation. The company's technicians use a cake analogy: there can't be lumps of flour or fat, everything has to be blended well, and it's the whole process — from recipe to execution — that must be perfect to achieve the final tasty product. The company also invited Autobytel.com to try out its latest ultra high performance all-season tire, the BFGoodrich g-Force Comp-2 A/S, and compare it with the Continental ExtremeContact DWS, one of the best in this class. This is the other good thing, getting to test tires where there are no other variables. Buyers can't try out tires like we try on shoes, so there's still a bit of hope even in an educated purchasing decision. BFG provided two makes of cars, two tracks and two tire brands, all on the same day at the same range of temperatures.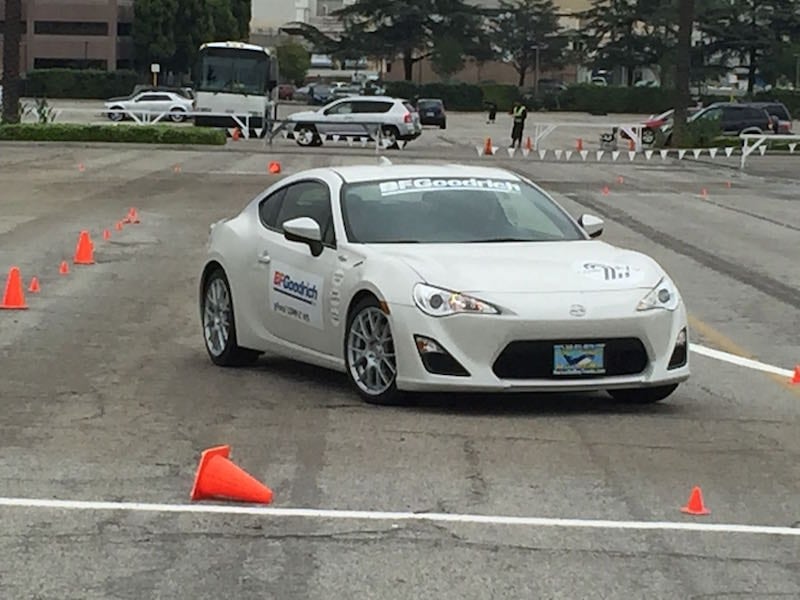 Testing on a track.
Both tracks have the same layout: accelerate then brake hard, negotiate a slalom, tackle a corner that gets tighter and tighter, go through a set of S-curves and brake hard once more. The first track is sprayed with water to simulate wet weather and the test cars are a pair 2015 Scion FR-S coupes. The BFG tire achieves consistently shorter braking distances. With the Continental-equipped car, it's possible to feel the ABS judder, because the system has to work harder. And more steering input is needed in the slalom and the S-curves. The second track is dry and attacked in 2015 Ford Mustang V6 coupes. These are heavier and have more power than the Scions, but both sets of tires perform well. No turnaround in the result, though. The BFG still stops shorter, around five feet or so, and doesn't require so much steering correction.
How to notice wear and tear.
Once the day's tire-torturing by dealers and reviewers was over, we were treated to an "after" picture: on the left, the BFG; on the right, the Continental. Which brings us to an important general point. In normal use, the National Highway Traffic Safety Administration (NHTSA) recommends that tires should be replaced every six to 10 years. During that time, you should look after them as you might with anything that could save your life. Make sure they're always inflated to the correct pressure. Don't wait for the tire pressure monitoring system (if there is one) to light up an alert in the dashboard — that should be a final warning rather than a gentle hint. And keep an eye on the condition: no foreign objects in the tread and no cracks anywhere.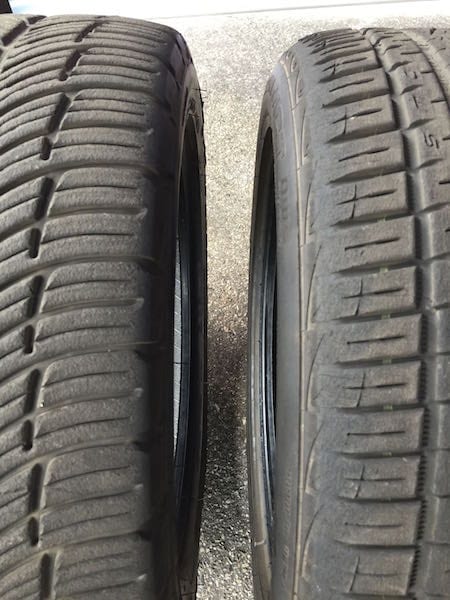 Don't buy on price alone.
One last thing to bear in mind. Chinese tires are cheaper than the usual name brands that we've known for years. Naturally, a cheap new tire is better than an old worn-out example, but it could prove to be a false economy, since Chinese tires have not performed well in tests nor are they proven to last as long. So whether you're buying ultra high performance all-season tires or something for a humbler car, it's ultimately worth paying more for a better product.