Slipping the surly bonds of asphalt and heading out into the wilderness behind the wheel of a capable four-wheel drive vehicle is the favorite pastime of thousands of Americans. It used to be that there were only a few trucks and SUVs out there capable of tackling the various obstacles and challenges that the trail had to offer, but over time the number of off-road-ready options has blossomed to include a long list of different vehicles. You can now choose anything from a basic rock crawler to a luxurious living room on wheels as your mud-slinging chariot, with some SUVs even letting you take the entire family along with you as you ford streams and blast across the dunes.
Let's take a quick look at 10 SUV and pickup trail warriors that can be the job done off-road.
01. 2011 Jeep Wrangler / Wrangler Unlimited
Ask any off-road fan to sketch out the "prototypical" trail beast, and chances are whatever they produce will look a lot like the 2011 Jeep Wrangler. The Jeep Wrangler, and its four-door sibling the Wrangler Unlimited have been the gold standard of 4x4 excellence decades. The Wrangler's short track, rugged suspension system, solid front and rear axles and availability of two different four-wheel drive systems make it difficult to get it stuck regardless of what driving conditions might be like. A host of other accessories, options and features can also be added to the Jeep to keep it moving forward, and the vehicle's 3.8-liter V-6 engine (mated to either a six-speed manual or a four-speed automatic transmission) offers up 202 horsepower and 237 lb-ft of torque.
Throw in the fact that the vehicle also offers open-top driving and the ability to haul up to five occupants in comfort in the Unlimited trim, and it's easy to understand why the Wrangler captures such a large percentage of the off-road market.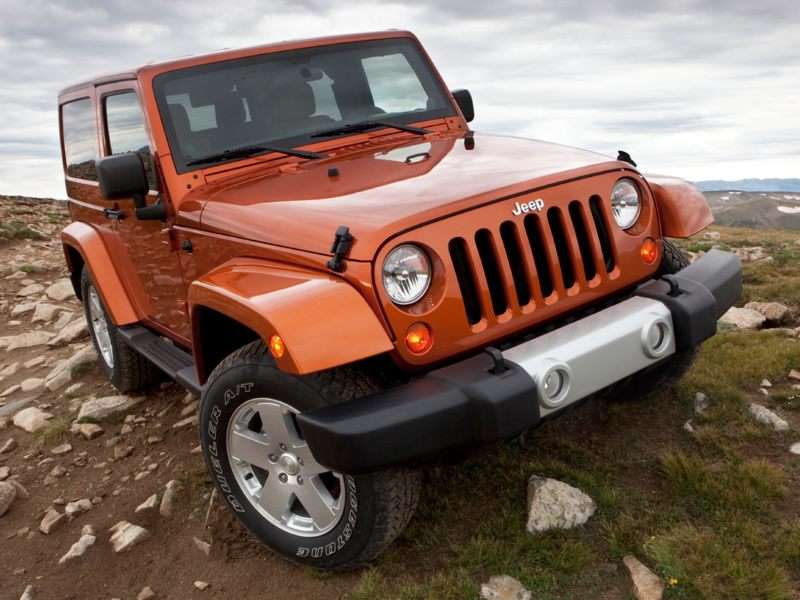 02. 2011 Dodge Dakota
The 2011 Dodge Dakota is a mid-size pickup truck that acquits itself well in an off-road situation. Available in extended or crew cab models, each of which can accommodate up to six passengers, the Dodge Dakota also comes with the availability of features such as four-wheel drive, a limited-slip rear differential and more aggressive gearing in order to help the truck put its torque down to the ground in the most effective manner.
The 2011 Dodge Dakota's smaller size makes it effective on tighter trails, and the availability of both V-6 (3.7-liters, 210 horses, 235 lb-ft of torque) and V-8 (4.7-liters, 302 horses, 329 lb-ft of torque) power give it more than enough grunt to get the job done. Transmission choices for the Dakota include four-speed (V-6) and five-speed (V-8) automatics.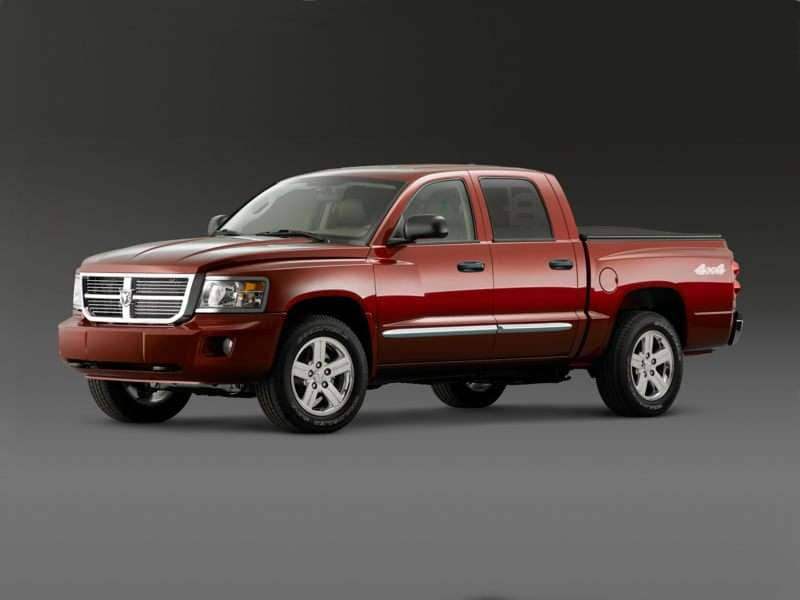 03. 2011 GMC Yukon
Feel the need to take eight of your closest friends with you on a weekend wilderness adventure? The 2011 GMC Yukon's available nine-passenger seating can help to make that a reality for you, and with its truck-based full frame construction it offers a chassis that is tough enough to absorb almost any punishment. In addition to optional four-wheel drive, the GMC Yukon can also be ordered with the Z71 Off-Road suspension package, which includes a locking rear differential, upgraded shock absorbers, the availability of all-terrain tires and skid plates to help protect the vehicle's underside.
Pushing the 2011 GMC Yukon forward through hill and dale is a 5.3-liter V-8 engine that puts out 320 horsepower and 335 lb-ft of torque. A six-speed automatic transmission is included as standard equipment with every edition of the Yukon.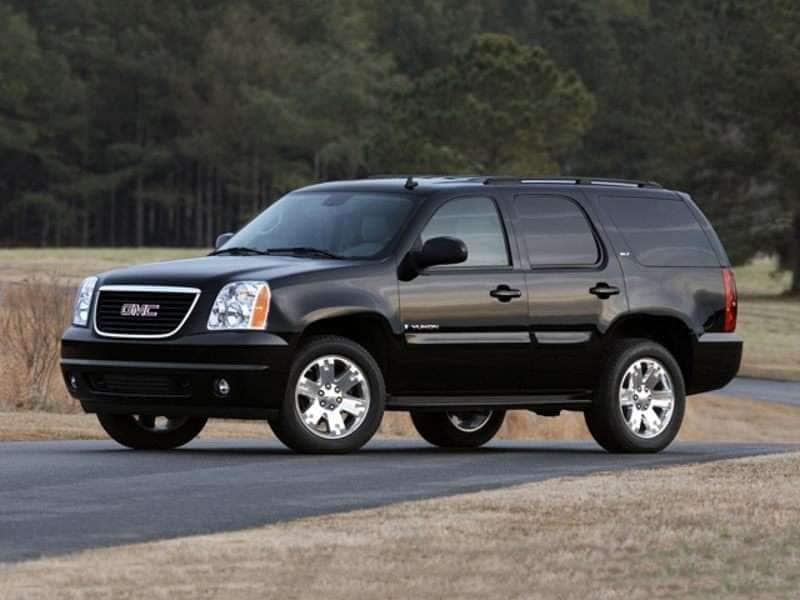 04. 2011 Toyota FJ Cruiser
The 2011 Toyota FJ Cruiser is a throwback to an era when Toyota's FJ40 Land Cruiser was the choice of cross-continental expeditions the world over. The retro-styled FJ Cruiser maintains much of its spiritual ancestor's task-focused design, making the mid-size SUV a formidable off-road warrior. The Toyota's 4.0-liter V-6 engine offers up 260 horsepower and 271 lb-ft of twist, and drivers can choose between either a five-speed automatic transmission or a six-speed automatic. Manual FJ Cruisers are four-wheel drive only, while autobox editions can select four-wheel drive as an option.
The FJ Cruiser's tall ride height and short front and rear overhangs give it a distinct advantage on uneven terrain. Equipping the SUV with the All Terrain package provides a locking rear differential, a unique traction control system and Bilstein off-road shock absorbers, and rock rails, skid plats and an easy to clean interior are also available.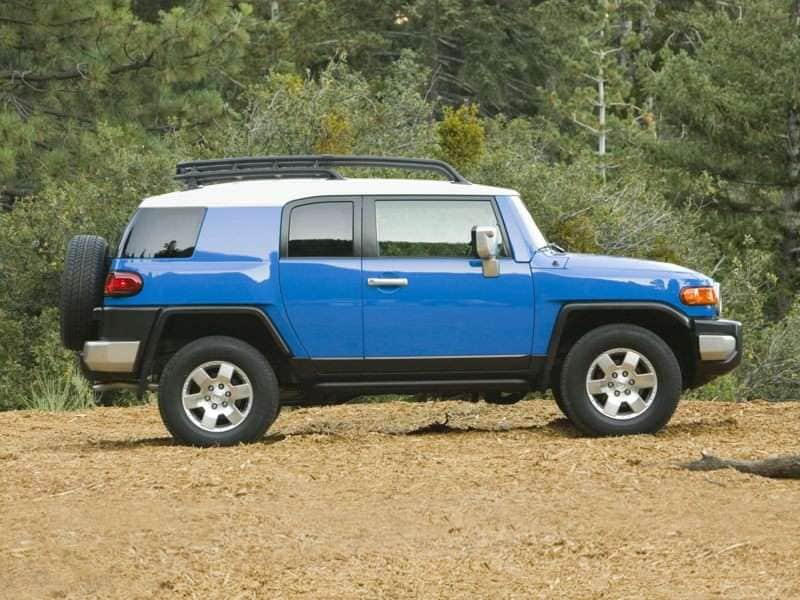 05. 2011 Nissan Xterra
The 2011 Nissan Xterra offers up four-door practicality, good real-world comfort and substantial all-terrain capability, making this mid-size sport-utility vehicle an excellent choice for off-road fans looking for a rock crawler that can double as a daily driver. The Nissan Xterra also includes a hearty 4.0-liter V-6 engine that is good for 261 horsepower and 281 lb-ft of torque, which can be matched with either a five-speed automatic or a six-speed manual transmission.
The most appealing version of the 2011 Nissan Xterra from a trail-driving perspective is the Pro-4X trim, which includes four-wheel drive, skid plate armor, knobby rubber tires, an electronic locking rear differential and an array of off-road lights mounted both high and low. The Xterra Pro-4X also comes with advanced driving aides such as hill descent control and hill start assist, which can be very useful in low-traction situations.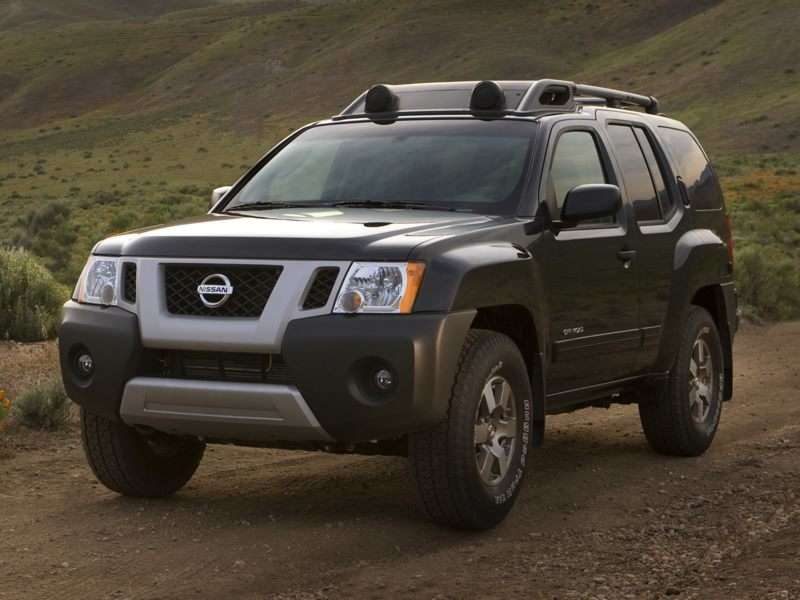 06. 2011 Dodge Ram 1500
The 2011 Dodge 1500:ram-1500|@@ offers full-size pickup truck accommodations that can haul a heavy load of passengers and gear both on and off the road. Available in three body styles (regular, extended and quad cab) and three bed lengths, the Dodge Ram is a versatile truck that also comes with a trio of engine choices: a 215 horsepower, 3.7-liter V-6, a 310 horsepower, 4.7-liter V-8 and a 390 horsepower 5.7-liter HEMI V-8. The V-6 is yoked to a four-speed automatic, while both V-8s feature a five-speed autobox.
Four-wheel drive is of course available with the 2011 Dodge Ram 1500, and helping to add to the pickup's go-anywhere capability is the Outdoorsman package, which grafts on skid plates, off-road rubber and a limited-slip rear differential. Properly equipped, the Dodge Ram is difficult to hold back whether driving through knee-deep mud, a field of boulders or a rutted mountain road.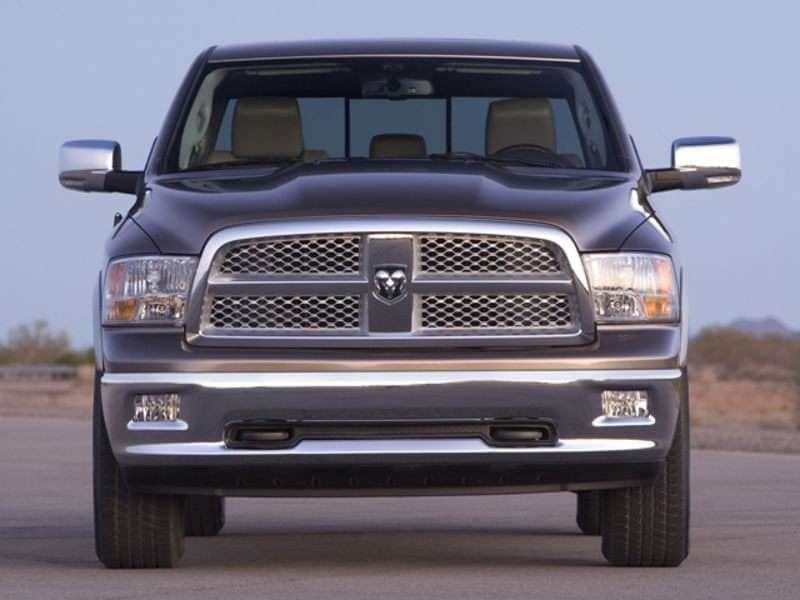 07. 2011 Cadillac Escalade
The 2011 Cadillac Escalade might not seem like an obvious choice for tackling rough terrain, but this full-size SUV is based on the same platform as the GMC Yukon, giving it an intrinsic strength that is necessary when traveling off of the beaten path. With optional eight passenger seating, the Cadillac Escalade also allows you to bring along your friends and family as you transport all of life's luxuries with you into the bush.
The 2011 Cadillac Escalade's 6.2-liter V-8 engine provides a thunderous 403 horsepower and 417 lb-ft of torque, and although it comes with an all-wheel drive system instead of a more traditional four-wheel drive setup, the SUV's tall ride height and available active suspension system give it the ability tackle a surprising number of off-road obstacles.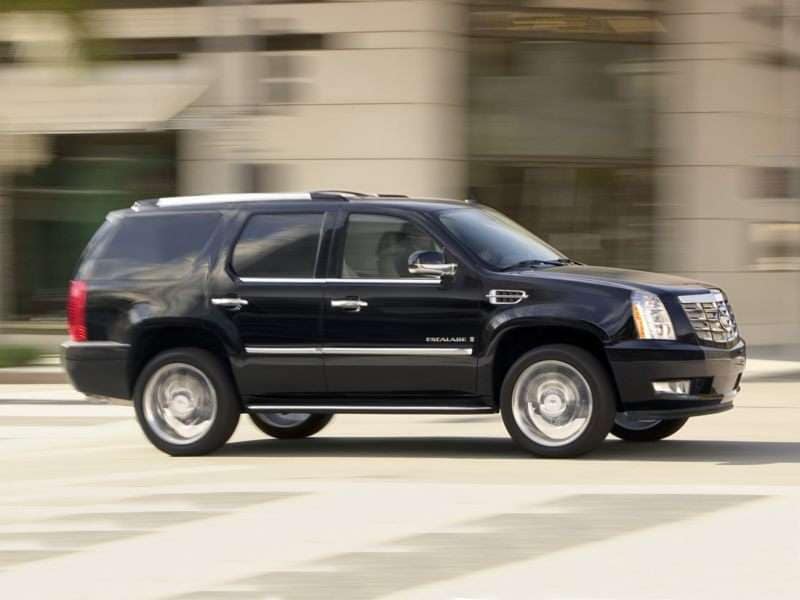 08. 2011 Chevrolet Silverado Z71
The 2011 Chevrolet Silverado with the Z71 Off-Road Package balances the practicality of a full-size pickup truck with the fun of a vehicle that can take a ton of abuse on the trail. The Chevrolet Silverado's hydroformed frame adds strength and durability to the truck's platform, while the Z71 Off-Road Package adds stiff front and rear shocks, skid plates, an air cleaner that is better able to screen out dust and mud, additional tow hooks and a larger front stabilizer bar.
The 2011 Chevrolet Silverado also offers the choice of V-6 or V-8 power. The base 4.3-liter V-6 engine generates 195 horsepower, while the 4.8-liter upgrade offers 302 ponies of its own. Each of these engines comes standard with a four-speed automatic transmission. Those who require additional grunt can select between a 315 horsepower, 5.3-liter V-8 and a 403 horsepower 6.2-liter V-8, which are both paired with a six-speed auto gearbox.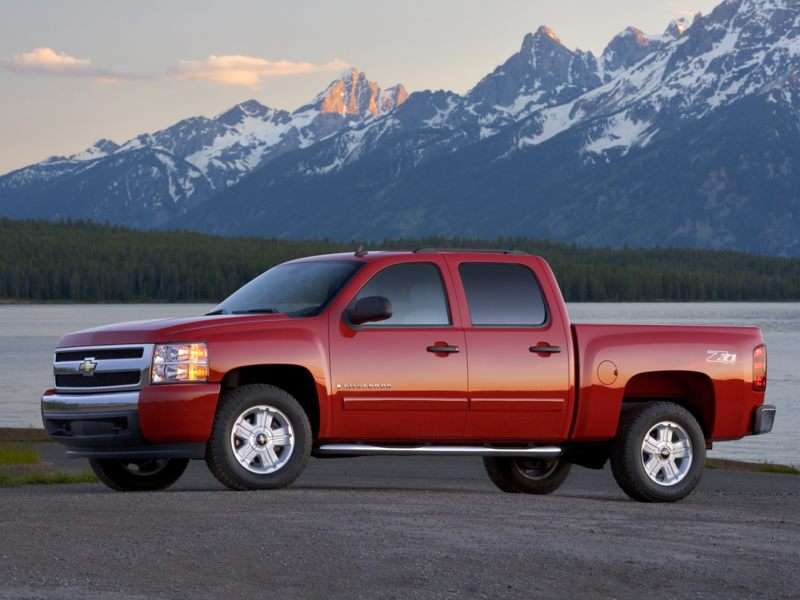 09. 2011 Lexus LX 570
The 2011 Lexus LX 570 is something of an anomaly in the luxury SUV world, a high class people mover that shares its underpinnings with the venerable Toyota Land Cruiser, which enjoys legendary status in the off-road community. The Lexus LX 570 mixes high end, high tech comfort features with a long list of all-terrain gear that lets the full-size sport-utility vehicle devour the scenery with ease, including full-time four-wheel drive, a driver-controlled suspension system with adjustable ride height, hill start assist control, crawl control and a locking center differential.
Underneath the hood of the 2011 Lexus LX 570 is more than enough motivation to power through any adventure, thanks to the inclusion of a 5.7-liter V-8 that puts outs 383 horses and 403 lb-ft of torque. A six-speed automatic transmission handles the gear shifting duties for the luxury SUV.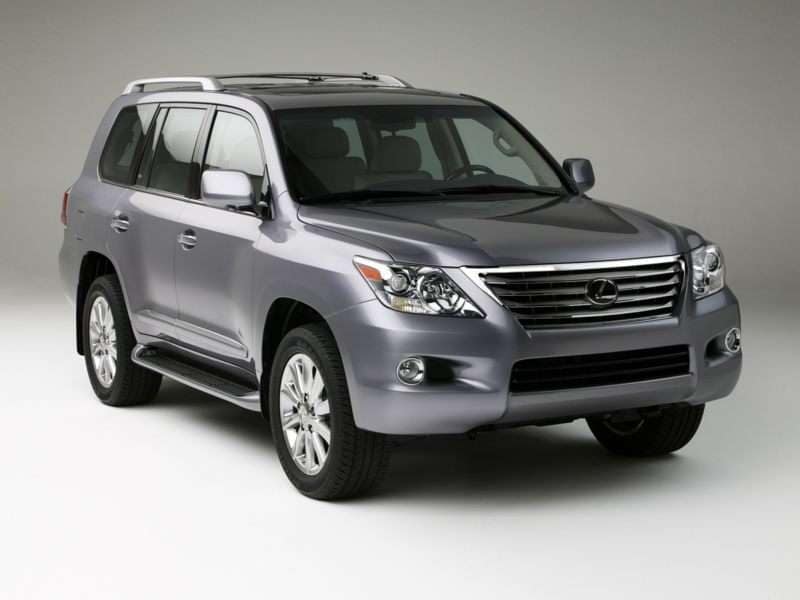 10. 2011 Jeep Liberty
The 2011 Jeep Liberty proves that you don't always have to go big to have a good time off-road. The Jeep Liberty compact SUV has a lot to offer trail driving fans, starting out with the availability of the full-time Selec-Trac II four-wheel drive system found on the Renegade model. The Renegade also includes aggressive off-road tires, tow hooks, skid plates, 16-inch wheels and the option of a tire pressure monitor display. The Jeep Liberty Renegade's short wheelbase helps it maintain good maneuverability in tight quarters, and its lighter weight allows it to go where larger SUVs fear to tread.
The 2011 Jeep Liberty Renegade makes use of a 3.7-liter V-6 that generates 210 horsepower and 235 lb-ft of torque. A four-speed automatic transmission directs that engine's output to all four wheels, and if properly equipped, the small SUV can tow as much as 5,000 lbs – enough to take a camping trailer with you out to the lake or even the mud pit.