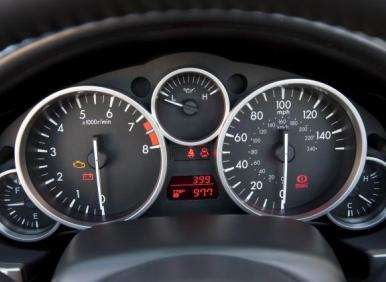 Sports cars at their very best allow drivers to feel as though they are one with the road, piloting machines that respond to their every whim when it comes to cornering and handling. There are a number of different design strategies employed by automakers in the pursuit of this performance holy grail, ranging from a focus on lightweight engineering to the perfection of cutting edge driving technologies. The end result is a panoply of exciting automobiles that are dedicated to taking their owners to the very limit of what is possible on both the street and the track.
Let's take a closer look at eight sports cars that emphasize handling as a pathway to high speed enlightenment.
1. 2011 Mazda MX-5 Miata
The 2011 Mazda MX-5 Miata is simultaneously one of the most affordable and one of the most nimble sports cars on the market. The Mazda Miata's small footprint and low curb weight impart the compact roadster with handling that verges on sublime, and the emphasis on simple mechanics gives the rear-wheel drive car an almost primal feel. There are some who would argue that a two-seat convertible is the purest form of driving, and the Miata makes a convincing argument in favor of this particular point of view.
The 2011 Mazda MX-5 Miata manages to get the adrenaline going on twisty roadways without the aid of gobs of power. The car features a 2.0-liter, four-cylinder engine that generates 167 horsepower and 140 lb-ft of torque when paired with either a five-speed manual or six-speed manual transmission. Six-speed automatic versions of the Miata come with slightly lower output, but overall the combination of a rev-happy, small-displacement engine and a taut, low-mass chassis make the Mazda a stout sports car contender.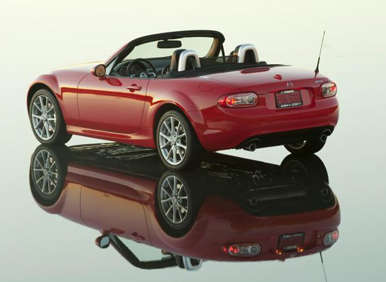 2. 2011 Chevrolet Corvette Z06
The 2011 Chevrolet Corvette Z06 is a track-engineered terror that would gladly trade idling peacefully through Sunday traffic for screaming down the front stretch of the local road course. The Chevrolet Corvette Z06's pleasant daily driving manners belie the fact that underneath its composite skin lurks an aluminum frame, a highly-tuned suspension system and enormous brakes that can haul the vehicle down from triple-digit speeds with ease. The vehicle can also be ordered with a set of adaptive dampers, slick carbon fiber body panels and ultra-high performance tires for the ultimate in turn-key time trial fun.
The 2011 Chevrolet Corvette Z06 provides an upgrade over the standard Vette's V-8 engine, offering a 7.0-liter unit that churns out 505 horsepower and 470 lb-ft of torque. A six-speed manual is the only available gearbox with the Z06, and the vehicle can leap to 60 miles per hour in less than four seconds.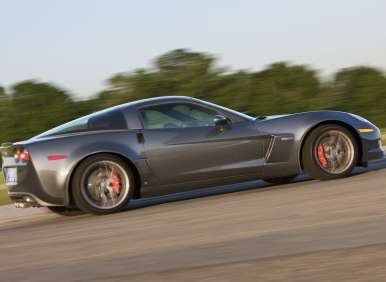 3. 2012 Porsche Cayman R
The 2012 Porsche Cayman R is a muscled-up edition of the already-potent Cayman coupe. The Porsche Cayman R strips away the pounds thanks to an aggressive lightening program undertaken by the German automaker's engineering department, allowing the sports car to feel even more fleet of foot than the already uber-competent Cayman S. Porsche's efforts included erasing such niceties as air conditioning and a stereo system from the list of standard features, as well as trimming the interior with the simplest of accoutrements.
The 2012 Porsche Cayman R represents the most powerful sibling in the Cayman family, topping the Cayman S with 330 horsepower and 273 lb-ft of torque from a 3.4-liter six-cylinder engine. A lowered suspension system helps the Cayman R hug the curves, and in keeping with the philosophy behind the car, a traditional six-speed manual transmission is included free of charge. Buyers can opt for a seven-speed dual-clutch automated manual (PDK in Porsche parlance) in its place.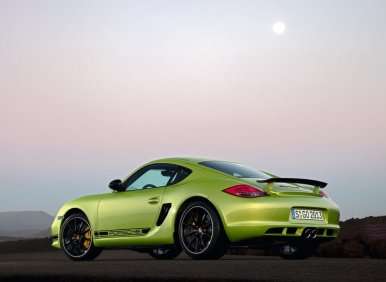 4. 2012 Nissan GT-R
If a gaming console could design a high performance automobile, it would look and feel a lot like the 2012 Nissan GT-R. The Nissan GT-R leverages the extensive use of technology in an effort to create what many have termed the ultimate lapping weapon - a car so focused that it can turn in impressive lap times on a constant basis. The GT-R's adaptive suspension, Brembo brakes, grip-happy all-wheel drive system and body work that helps cool down discs and pads while improving the efficiency with which the coupe slices through the air are just a few of its most intriguing features. A host of systems and performance displays keep the driver abreast of the Nissan's status at all times.
The 2012 Nissan GT-R sees a significant power boost for the current model year, with its 3.8-liter V-6 engine now putting out 530 horsepower and 488 lb-ft of torque. A six-speed dual-clutch automated manual transmission and a launch control system work together with the vehicle's all-wheel drive in order to offer a heart-stopping 0-60-mph time of just 3.1 seconds.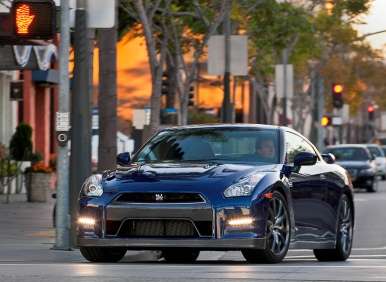 5. 2012 Chevrolet Camaro ZL1
The 2012 Chevrolet Camaro ZL1 is the fastest edition of the muscle car to have ever been built by the domestic brand. The Chevrolet Camaro ZL1 is more than just quick in a straight line - it borrows the Magnetic Ride Control suspension system found on the Chevrolet Corvette ZR1 and also comes with a unique Performance Traction Management system that allows for launch control from a standing start as well as superior power application throughout a wide range of street and track environments.
Of course, the 2012 Chevrolet Camaro ZL1's handling prowess is backed up by a potent V-8 engine. The ZL1 is equipped with a 6.2-liter, supercharged motor that is rated at 580 horses and 556 lb-ft of torque, and the mill is managed by either a six-speed manual or six-speed automatic transmission. The latter features "staged" upshifts which are designed to hasten gear changes when the driver uses the vehicle's steering wheel-mounted shift paddles.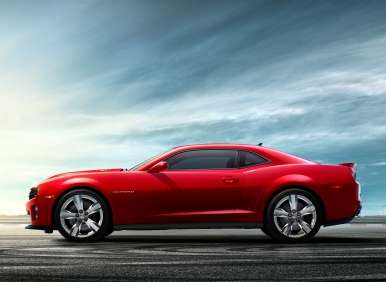 6. 2012 Ford Mustang Boss 302
The 2012 Ford Mustang Boss 302 is another pony car contender on this list of hyper-handling rides. The Ford Mustang Boss 302 coupe has been specifically aimed at road course enthusiasts, and it comes with a more aggressive rear axle ratio, an adjustable suspension system, Brembo brakes and the availability of a heavy-duty limited-slip rear differential. The Boss 302 also stands apart from its standard Mustang cousins through the judicious application of special graphics and aero tweaks to the vehicle's sheet metal.
The 2012 Ford Mustang Boss 302 features a 5.0-liter V-8 engine that has been tuned to provide 444 horsepower and 380 lb-ft of torque. The special edition Mustang can also be had with an optional "track key" that when used to start the car dramatically reconfigures engine systems to offer a more race-ready performance profile for the vehicle. A six-speed manual is the only transmission to be found with the Boss 302.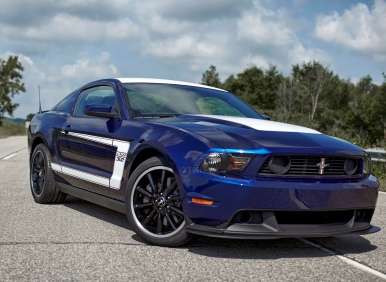 7. 2011 BMW 1 Series M Coupe
The 2011 BMW 1 Series M Coupe takes the smallest member of BMW's North American lineup and infuses it with a heavy dose of the M Division's race-oriented technology and development capability. The BMW 1 Series M Coupe offers more aggressive suspension settings when compared to the standard 1 Series, and it also comes with a precise steering setup, flared body work and brakes, wheels and a special traction-enhancing rear differential borrowed from its big brother - the BMW M3.
The 2011 BMW 1 Series M Coupe is motivated by a 3.0-liter, inline six-cylinder motor that makes use of twin turbochargers to produce 335 horsepower and 332 lb-ft of torque. The 1 Series M Coupe can also access an additional 37 lb-ft of torque via an "overboost" function, in short bursts. A six-speed manual transmission is charged with managing the M car's engine output.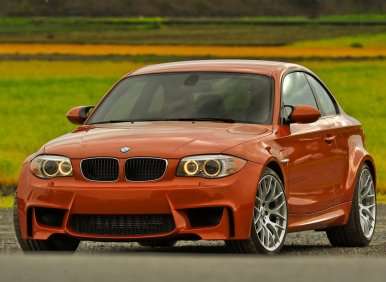 8. 2011 Nissan 370Z NISMO
The 2011 Nissan 370Z NISMO is a more finely-honed version of the already fun-to-drive Japanese sports coupe. The Nissan 370Z NISMO adds a number of smile-inducing improvements to the two-door automobile's equipment list, including larger, lightweight 19-inch wheels, track-ready brakes, body work that is adept at cutting through the air at high speeds, a suspension system that leans more towards stiffness than comfort and a limited-slip rear differential. In combination, this package makes the Nissan a formidable tool for carving canyons or tearing down treacherous mountain roads.
The 2011 Nissan 370Z NISMO employs the same 3.5-liter V-6 found in the standard 370Z but the unit has been tuned to offer up an additional 18 horsepower and six more lb-ft of torque, bringing to total to 350 horses and 276 lb-ft of torque. A six-speed manual transmission handles the shifting duties for the NISMO, and it comes with a unique SynchroRev Match feature that automatically blips the throttle on downshifts.