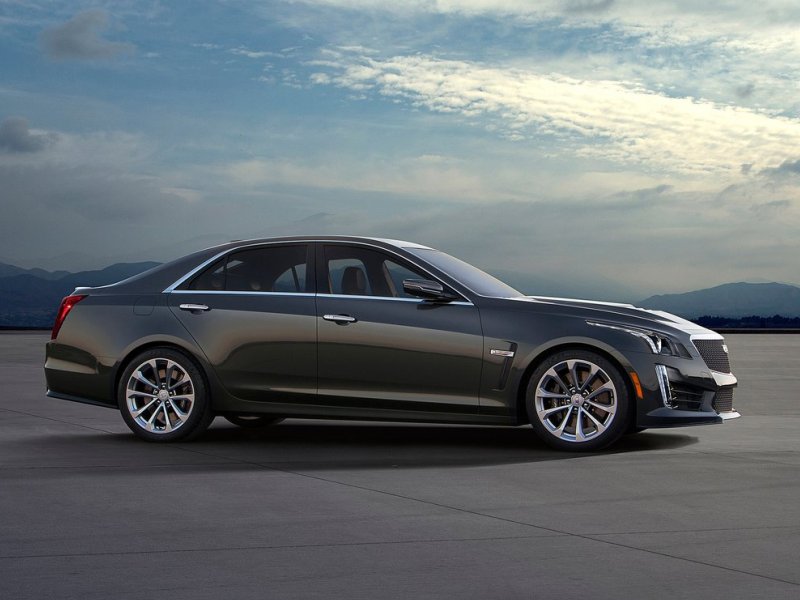 2016 cadillac cts-v
The 2016 Cadillac CTS-V will join the auto industry's growing list of bombastic bar-raisers for the next selling season, when it becomes the most powerful Cadillac production vehicle ever sold by the brand. The new benchmark—set at 640 hp and 630 lb.-ft. of torque—also will be enough to propel the 2016 Cadillac CTS-V from 0-60 in just 3.7 seconds and enable a top speed of 200 mph. 
For comparison's sake, the previous CTS-V could only muster a mere 556 horses and 551 lb.-ft. of twist, which was good for a 3.9-second 0-60 sprint. And perhaps more to the point, the engine in the 2016 Cadillac CTS-V also has notable horsepower advantages over brand-picked rivals like Mercedes' 5.5-liter bi-turbo V8, delivering 577 hp in S63 AMG, or the 4.4-liter TwinPower turbo from BMW that provides 560 hp to the M5.
The difference-maker for the Cadillac is an upgraded 6.2-liter V8 with a new, more compact and efficient supercharger, with that powerplant complemented by a freshly engineered eight-speed paddle-shifting automatic transmission with Performance Algorithm Shifting.
Of course, as with the previous two versions, the 2016 Cadillac CTS-V represents more than just a bigger engine stuffed into the already formidable CTS. Instead, engineers began with a vehicle that was named 2014 Motor Trend Car of the Year and then enhanced it with features like:
Aero-enhancing, weight-reducing body pieces including a standard carbon-fiber hood and available carbon-fiber vent, front splitter, rear spoiler and rear diffuser
A track-friendly Brembo brake system with a front setup offering 15.3-inch rotors and six-piston calipers, and 14.3-inch rotors with four-piston calipers at the back
The newest Magnetic Ride Control and Performance Traction Management systems, the latter with four driver-selectable performance modes
The 2016 Cadillac CTS-V also will provide a cabin to match, with Andrew Smith, executive director of Cadillac Global Design, noting that: "With the performance the new CTS-V is capable of delivering, the interior needs to be as functional as the other vehicle systems. All of the contact points—the steering wheel, seats, shifter and pedals—are designed to make performance driving experiences direct and intuitive."
Further showcasing a full range of Cadillac comfort and safety technologies, the 2016 Cadillac CTS-V is expected to go on sale in the summer of 2015.