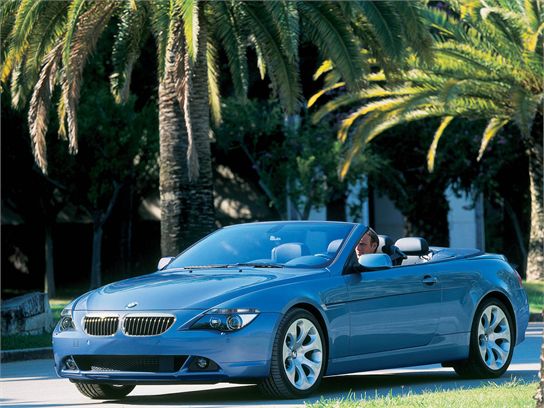 You are on vacation, and the road beckons. Adventures await around the bend in the road that takes you from hometown to relatives and places unseen. Go ahead -- punch the clock and get on the road.
Road trips. It's a quintessential American trait, to pack up the car and head out to points unknown. Whether you're traveling to family, going to a theme park or visiting a national monument, half of the fun during vacation is time spent on the road, singing songs and eating bad coffee shop food.
Make sure you avoid wrecking such future fond memories by being unprepared for your trip. From vehicle maintenance to games for your kids, we've created a guide to help you navigate the merge lanes and traffic jams of car trips during common vacation times.
A car's trunk will only hold a certain amount of equipment. Because of the limited space in the trunk, the following list contains the minimum essentials for safety and emergency repairs. Several of the smaller items listed may be carried in the glove compartment for easier access and so they won't get lost under heavier equipment.
1. Flashlight 2. Spare tire 3. Jack 4. Four-way lug wrench 5. Water pump belt 6. Tire pressure gauge 7. Inexpensive wrench-and-socket set 8. Utility knife 9. Both Standard and Phillips screwdrivers 10. Battery-jumper cables 11. Pliers 12. Fuses 13. Hose clamps 14. One quart of motor oil 15. One dollar's worth of nickels, of dimes, and of quarters 16. Six road flares or a set of reflective warning triangles 17. 1 gallon plastic jug of water 18. Aerosol flat tire fixer 19. Small fire extinguisher 20. Rags or paper towels
1. Check your car or have it serviced before any long trip (battery, tires, belts and fluids). 2. Have a qualified technician check the air conditioner. 3. Check your oil. If you will be towing a trailer or boat, or driving in the desert, switch to a motor oil with higher viscosity. 4. Pack an emergency kit that includes water, jumper cables, flares, a flashlight, equipment to change a tire, and a first aid kit. 5. Fill up your gas tank at night or early in the morning to minimize damage to the ozone layer. 6. Make sure your child safety seats and booster seats are properly installed.
Page 2
1. Require all occupants to buckle up, with children in the back seat. 2. Obey speed limits and all roadway signs. 3. Drive calmly and avoid entanglements with aggressive drivers. 4. Pack non-perishable snacks and plenty of juice and water (individual water bottles for each family member helps you monitor intake to avoid dehydration). 5. Take frequent breaks – at least every two hours – and avoid driving when tired. 6. Be especially careful around railroad crossings. 7. Avoid driving in the "No Zone" around trucks. If you cannot see the truck driver in the truck's mirror, the truck driver cannot see you. 8. Slow down in work zones, obey all signs and flaggers and pay attention to the vehicle in front of you (most work zone crashes are rear-end collisions due to an inattentive driver).
1. Never leave children alone in a car. Do not EVER leave children or pets in a car with the windows rolled up. 2. A sunshade can help keep the car from becoming dangerously hot. 3. Cover up seat belts and child safety seats with a towel or blanket while the car is parked (on a hot day, the plastic and metal parts can get hot enough to burn). 4. Review safe pedestrian practices with children. 5. Taking or renting bikes? Be sure to pack your bike helmets. 6. Have a planned meeting site in case someone gets lost. 7. Above all – take it easy! Vacations should be enjoyable. If you are tense you are more likely to speed and drive aggressively. If you are tired, you are more likely to make driving errors or fall asleep at the wheel.
It's only 500 miles to the next hotel. You can do it. Stop off at the next mini-mart, get a 20 oz. coffee and roll down the window. Yeah --- 500 miles is no problem with Quick Serv's extra syrupy coffee running through your system.
Before you know it, the road starts playing tricks on your mind. Or is it the other way around? Lights seem to move sideways --- wait, was that a flashing red light? And why is that person on the road? You slow down. No one's there, though you would have sworn you saw a man running across the freeway lanes. You slam on the brakes to take a corner, thinking you're too late to make the curve. But the road is dark, straight, and --- for you --- headed right into the nearest ditch. You have a choice that's no choice at all: stop on the side of the road, in the middle of nowhere, or keep on driving, tempting fate to run you off the road.
According to the National Sleep Foundation, two-thirds of Americans have sleep-related problems at some time in their life and 23 percent have actually fallen asleep while driving. The National Highway and Transportation Safety Administration (NHTSA) research shows that drowsiness and/or fatigue is a contributing factor in approximately 100,000 motor vehicle crashes annually and is a factor in nearly four percent of all fatal crashes.