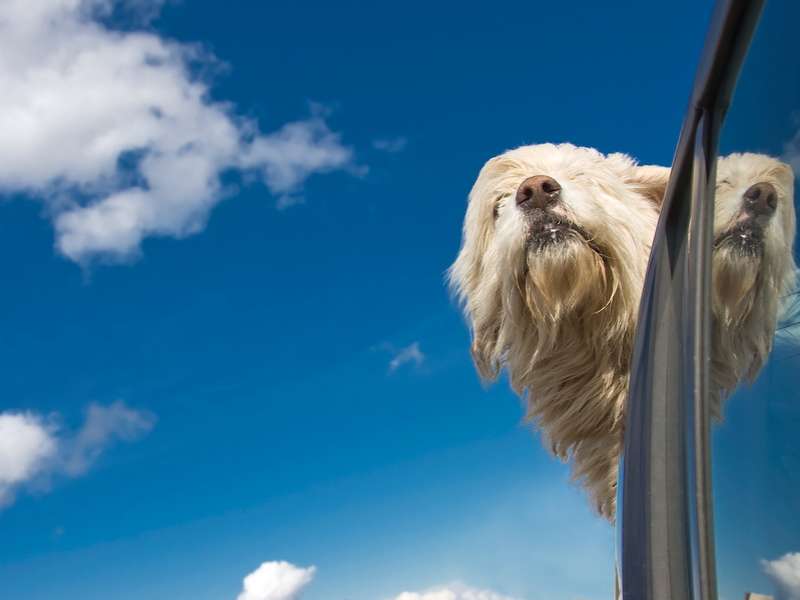 The first known transcontinental road trip in a car in the United States was undertaken in 1903. Horatio Nelson Jackson, Seawall K. Crocker, and their Pit Bull companion "Bud" made the drive in 63 days from San Francisco to New York City. Now bear in mind, back in 1903, the vast majority of the west was lacking roads period—let alone paved ones.
Jackson and Crocker left San Francisco on May 23, 1903. Among their summer road trip essentials they carried coats, rubber protective suits, sleeping bags, blankets, canteens, pots and pans for cooking, a water bag, an axe, a shovel, a telescope, tools, spare parts, a block and tackle, cans of extra gasoline and oil, a Kodak camera, a rifle, a shotgun, and pistols. The trio arrived in New York City on July 26, 1903.
Remarkably, a number of the items on their list are still relevant today, even though technology has marched on considerably since Nelson and Crocker left San Francisco on that sunny Saturday. While we might not need the block and tackle anymore, power inverters and travel apps do figure prominently today.
But that's just the beginning.
Before you set out on your own summer road trip adventure, you'll definitely want to read on…
Summer Road Trip Essentials: Car Preparation
An oil and filter change will go a long way toward making sure your car keeps its cool on hot summer drives—particularly if a desert is involved. In fact, check to be sure all of your car's vital fluids are at the proper levels.
Get all of your engine's belts and hoses inspected to make sure they're nice and pliable—with no cracks or holes. Hours on the road can lead to the failure of these highly essential, yet remarkably vulnerable components of your engine. Ditto the climate control system, you'll want to make sure your air conditioner is topped up with refrigerant. Windshield wipers, headlights, taillights, and all signal lights should be inspected too.
One of the most critical, and frequently overlooked areas is "where the rubber meets the road". Make sure all five of your tires have good tread and are inflated properly (based upon the recommended tire pressures listed in the jamb of the driver's door). Yes, we said five. You'll also want to make sure your spare is aired up and in good shape. Further, check to be certain the tools you need to change a tire are on board and in good working order—and practice using them so you know how to change a flat tire. While you're at it, make sure your wheels are properly aligned as well. In addition to ensuring a trouble free drive, these measures will also help your car return the best possible fuel economy.
Make sure your registration and insurance are up to date, as well as your driver's license. An extra set of keys is also a must. If you're driving a rental car, insist upon getting a second set of keys before you leave the agency. These should be kept on the person of another adult in the car. That way if you accidentally drop yours in say, a Porta-john, you can just let them go, rather than fishing through—well, you get the point. Seriously though, if the primary set comes up lost, you'll be glad you brought along a set of backups.
A small tool kit, a flashlight, and your roadside assistance card should be on hand as well.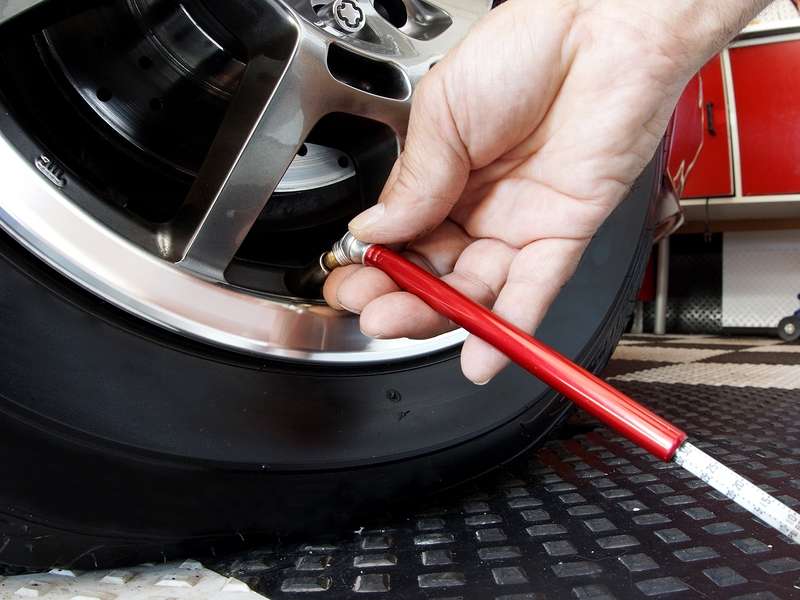 Summer Road Trip Essentials: Food & Drink
A good-sized cooler will save you time and money. If you're traveling with just one or two other people, keep your cooler on the back seat of the car so it's readily accessible on the move. If there are four of you, the trunk is fine. But wherever you keep it, water is a key essential.
The temptation to bring along sugary drinks might be strong, and one or two are OK as a treat, but make the majority of your liquid water. Soda pop and fruit juices increase your thirst—nothing quenches like water. Plus water can be useful should you need to wash your hands or rinse off fruit. There's a lot of discussion about plastic water bottles and hot cars, and it has been proven chemicals do leach out of plastic into water when the bottles are exposed to heat. If at all possible, glass bottles are best.
If you do sandwiches, prepare them beforehand, but without condiments and garnishes. Keep your mayo, mustard, ketchup and etc. in separate containers—ditto lettuce, pickles, peppers and tomatoes. This will keep your sandwiches from getting soggy. A nice selection of fruit is good too. Try to avoid fruits with seeds you'll need to discard. Strawberries, grapes, blueberries and other fruits you can consume completely are best. An assortment of unsalted nuts can go a long way toward staving off hunger. A handful will give you a good protein boost and soothe your appetite. Cookies, candy, and doughnuts should be avoided. They make you thirsty and have next to no nutritional value.
Try to stock up on everything you'll need from your local grocery store before you leave home. Roadside convenience stores have a tendency to be quite pricey. For ice, if you're staying at a motel or a hotel, replenish your cooler from the ice machine every morning, and it should get you through the day.
And finally, this should go without saying—but we're going to say it anyway—NO ALCOHOL!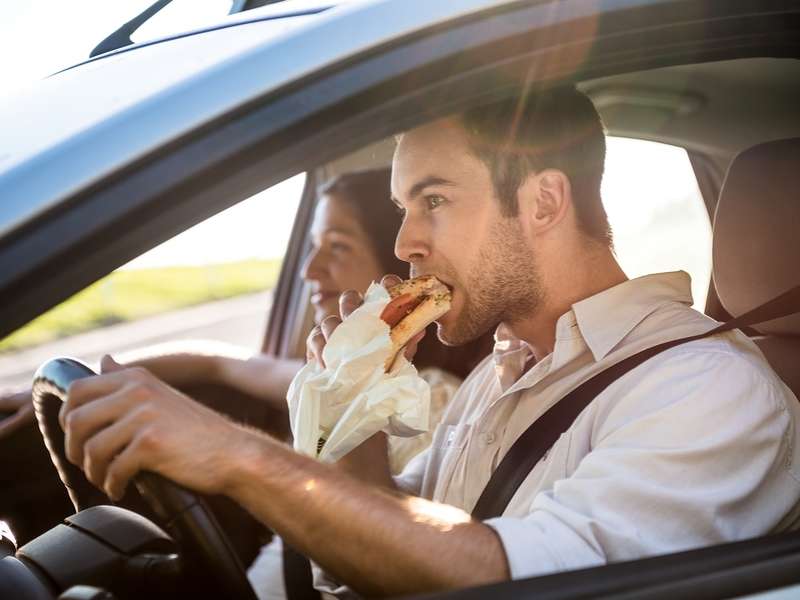 Summer Road Trip Essentials: Personal Items
Any needed medications should be kept inside the car where they can be accessed easily—not packed away in luggage in the trunk of the car. Imagine the anxiety that would go along with digging through the entire trunk to get to Grandpa's suitcase—which, because you need it urgently to get to his heart medication—is of course buried underneath all of the others.
Along the same lines, sunglasses, sunscreen, and a first aid kit should be kept in the car as well. The latter should always be placed where it can be easily accessed. Make sure it contains antiseptic and band-aids for minor cuts, cortisone cream for insect bites, and bandages for unexpected cuts and scrapes. You should also include aspirin, and/or ibuprofen.
Hand sanitizer, paper towels, cleaning wipes, facial tissue and toilet tissue will be welcomed as well. Gas station bathrooms have come a long way since the early days of automotive travel but there is still the potential for the random Porta-potty, or worst case scenario, an emergency stop behind "them bushes over there" to consider. You know you're absolutely going to want to wash your hands after such a traumatic experience; if for no other reason to regain a semblance of your human dignity.
Along those same lines, having a roll of toilet paper on hand will be much more welcomed than tearing a page or two or a few out of the road atlas—OK?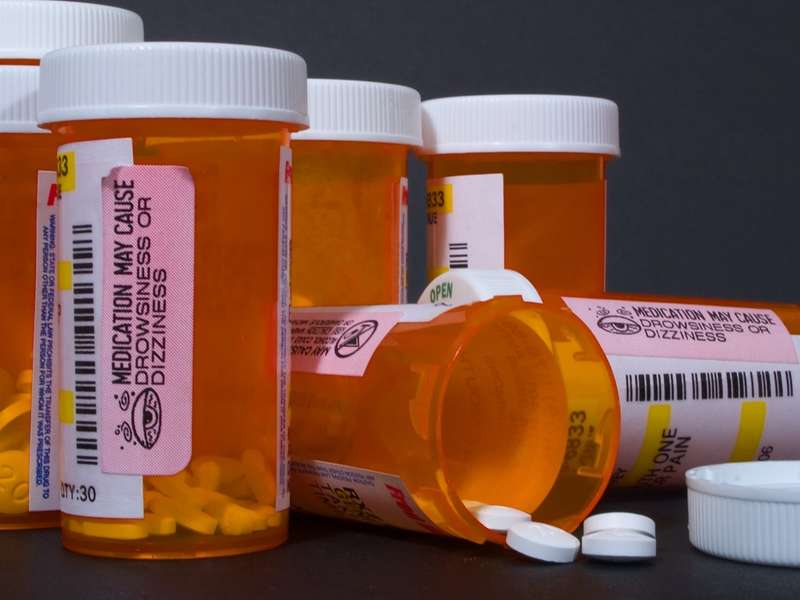 Summer Road Trip Essentials: Attire & Comfort Accessories
Comfortable loose-fitting clothing is a must. Keep in mind, you're sitting for at least one to two hours at a clip. After a couple of hundred miles, those skinny jeans will have you feeling like you're about to suffer a pulmonary embolism. Leave the figure revealing wardrobe in the suitcase for when you arrive. In the car, you want to wear something that's going to you move around freely.
And no, we don't mean pajamas!
Regarding footwear, shoes you can slip off and slip on are the best choice. That way, you can slip out of them easily while you're on the road, and get back into them quickly when you need to get out of the car. It should go without saying, heels are a real detriment here—flats are the order of the day. Ideally, shoelaces are to be avoided as well.
However, if you got stinky feet, this part doesn't apply to you.
KEEP YOUR SHOES ON!
Travel pillows can make sleeping in the car more comfortable, as can a fleece throw. Yeah, you're going to be tempted to just grab the pillow and blanket off of your bed, but that will get cumbersome after a while and take up way too much space in the car. Plus it looks incredibly tacky. Nothing says Duck Dynasty louder than showing up with a huge blanket, bed pillows, and your PJs.
Seriously.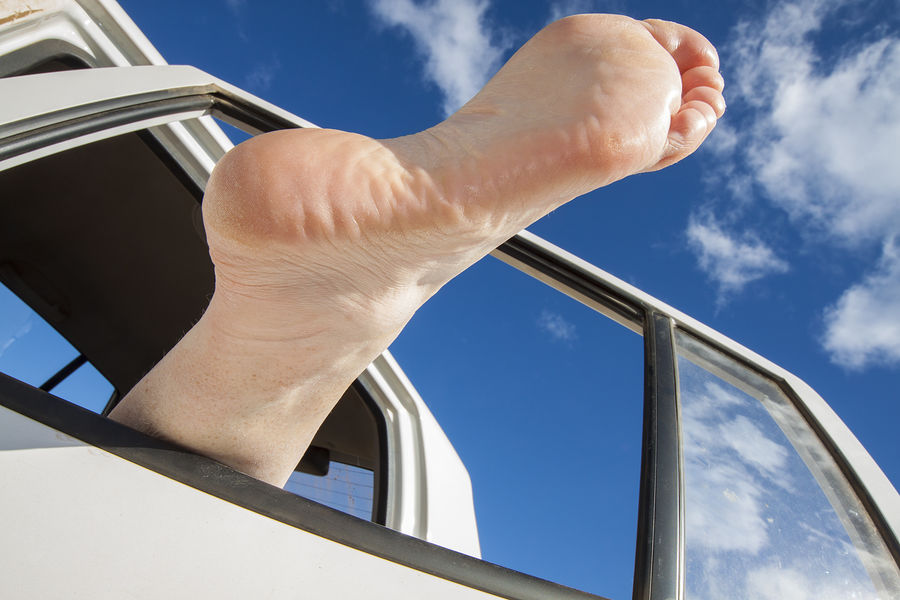 Summer Road Trip Essentials: Navigation
Yeah, every smart phone has a navigation application, and yeah they do work really well. Here's the thing though, smartphones are like the Swiss Army knives of technological devices—you might need it to be doing something else at the same time. Further, what if the phone can't get a signal? What if it just plain dies? If your car didn't come with navigation, a few bucks spent on a good portable GPS navigation unit from somebody like Garmin or TomTom is a solid investment in peace of mind.
If your car did come with navigation, huzzah! But before you set off into parts unknown, make sure its software is up to date. Towns and cities change, roads get closed, bridges wash out. The inhabited landscape is a constantly evolving thing. What was current when your 2005 Lexus rolled off the dealer's lot might well be out of date by now—get the navigation software updated.
As much as we've come to rely upon electronic technology to serve us, there is still no substitute for the printed word (or in this case printed lines) on paper. A good road atlas will save your butt if the power goes out. Also, a road atlas contains interesting tidbits of information right there where you can see it without running a query for it like you'd need to do with your handy-dandy GPS navigation device. Nifty details like where to find the world's biggest ball of string will be noted on your road atlas.
If you're a AAA member, plan a TripTik for your drive; you'll get all sorts of divine details about things to see along your route.
Summer Road Trip Essentials: Entertainment
If you're traveling in a large car, minivan, or a SUV with kids, get a power inverter to convert the vehicle's DC power into AC so they can run laptops and video games. Trust us, this will be extremely welcomed. Ideally, you'll keep the kids engaged with educational information about sights you'll pass along the way (as if). Seriously though, most kids will lose their minds without some sort of electronic entertainment. Do everybody a favor and bring it along.
If your car doesn't have Bluetooth, get a Bluetooth adaptor for your FM radio. In addition to enabling handsfree telephone calls, the better ones will also stream music and podcasts out of your smartphone or tablet. Speaking of music, you probably already have a selection of your favorite music downloaded. For podcasts, iPhone users can find a wealth of free content at the iTunes store, or by using the native Podcast application. Android users can get a podcast application like OneCast or Podkicker.
To maintain peace and sanctity in the car, try to keep the tastes and sensibilities of all the travelers in mind. While your idea of heaven may be hours and hours of fishing podcasts, that might not be the case for your teenaged daughter. Road trips are supposed to be a group experience, ask for suggestions and bring a variety of entertainment choices.
While you're at it, download some travel apps; Weather.com is a must have. GasBuddy will help you find affordable fuel, while Roadside America will help you find tourist attractions. Yelp can get you the skinny on that café you're considering having lunch in, and IExit will give you an idea of what's ahead at the next exit off the Interstate. Trapster will alert you to speed traps, and Priceline Negotiator can help you find a good price on a room for the night—should the need suddenly arise.