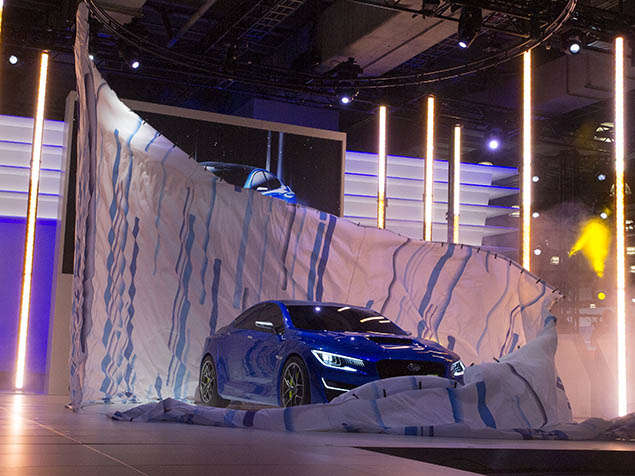 The current Subaru WRX is getting a little long in the tooth, and the recent update of the Impreza compact car platform on which it has traditionally been based did not include a new version of the turbocharged rally-inspired performance car.  The Subaru WRX Concept moves the tuner icon past its Impreza roots and introduces a new styling language that will influence the production model when it eventually appears on American shores.  It also marks the split between the WRX and the Impreza not just in terms of looks, but also platform sharing.
What's New for the Subaru WRX Concept:
More dramatic styling
New, non-Impreza based platform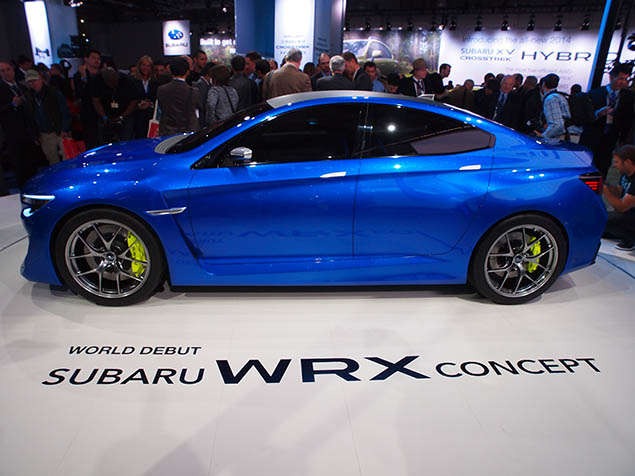 New Subaru WRX Concept: Styling and Design
The Subaru WRX Concept is by far the most aggressive design to have ever worn the Subaru badge.  The vehicle's pointed front fascia wears a mesh snout that is reminiscent of a Jaguar, and LED daytime running lights frame the vehicle's grille.  The WRX Concept's muscular lines continue along the full length of the car, and a sloping roof presents a far sleeker design than the past boxy sedan and hatchback-based body styles that the car has traditionally been shackled to.  The WRX Pearl Blue paint and gold BBS rims offer a shout-out to Subaru purists, and a prominent rear diffuser and girthy quad exhaust tips project the WRX Concept's power to those caught staring at its sculpted tail lights and integrated trunk spoiler.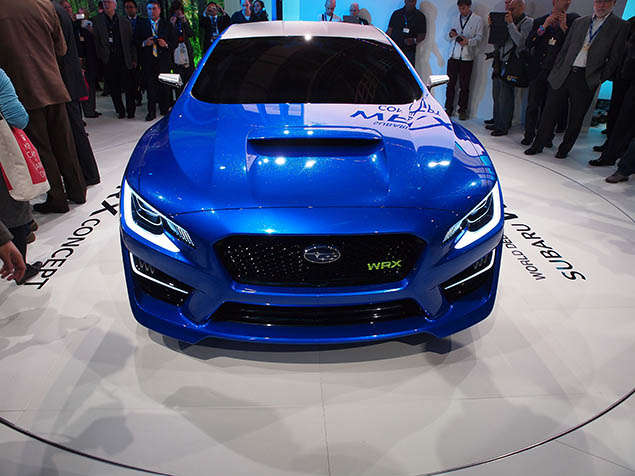 New Subaru WRX Concept: What Autobytel Thinks
The Subaru WRX Concept is entirely a styling exercise, which means that we were given no mechanical details aside from the promise of a 2.0-liter, turbocharged four-cylinder engine and of course standard all-wheel drive.  Although it's currently labeled a 'concept,' this vision of the future WRX is an important achievement for the Japanese brand, as it will allow the company to break free from the economy car compromises associated with the Impreza and develop a compact performance model that is even more competitive in terms of style and capability with a wider range of players.  The WRX Concept may even open up the possibility of a high end 'premium' version of the sports car, one which provides the kind of interior amenities and striking design that buyers in that segment have come to expect.