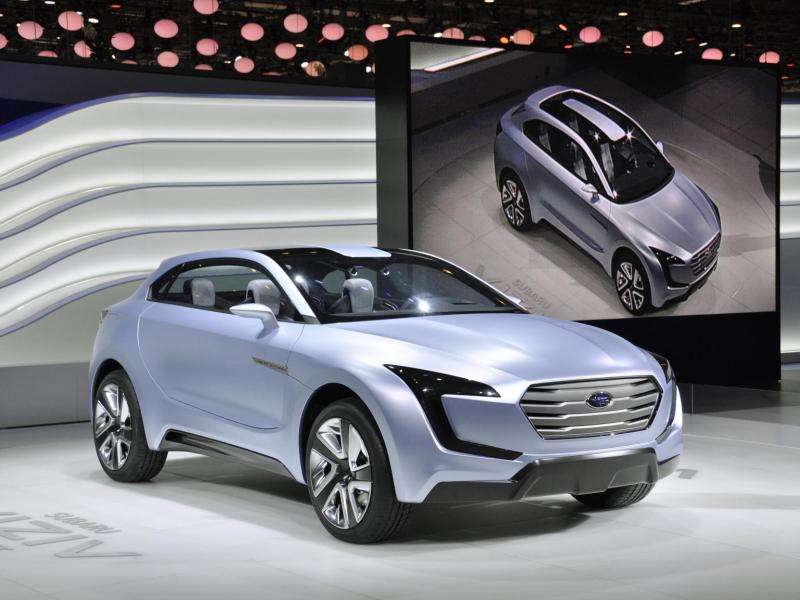 Subaru has officially revealed the sequel to their Viziv concept at the Geneva Motor Show. The aptly-named Viziv 2 is styled similarly to the previous Viziv concepts with the only real changes made to the front. Subaru designers swapped out headlights and added a set of light pods to the bumper. Those light pods also make an appearance in the back.
Power comes from a plug-in hybrid setup which consists of a 1.6L Boxer-Four diesel engine, three electric motors, a lithium-ion battery pack, and a CVT. The diesel engine and an electric motor power the front wheels, while the other electric motors power the rear wheels. This allows the Viziv 2 to keep the automaker's Symmetrical All-Wheel Drive system.
The Viziv 2 also features a unique SI-Drive mode. Called 'Eco Cruise', it uses the cameras from Subaru's EyeSight system to scan the roadway and make adjustments to the engine to maximize efficiency.
Expect certain elements of the Viziv 2 to appear in future Subaru models down the road.