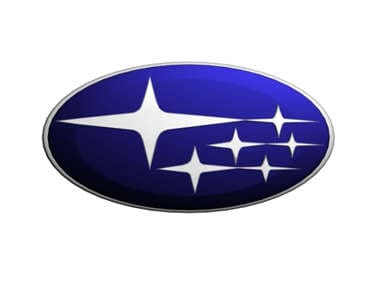 Subaru continues to look towards the future and plan ways to expand its lineup in order to take advantage of the growth it has enjoyed over the past several years. Ward's Auto is reporting that Subaru will begin introducing a new vehicle every 12 months over the course of the next four years, a roll-out that will include the Subaru XV compact crossover. The Subaru XV, which is based on the Subaru Impreza compact hatchback platform, will most likely arrive in showrooms for 2013.
What form will the three remaining new Subaru automobiles take? In addition to the XV crossover, the Subaru BRZ compact coupe will make an appearance, a model which will represent the brand's first-ever rear-wheel drive offering in the United States. The Subaru BRZ will pre-empt the XV by one year, as it is scheduled to be offered as a 2012 model. Details on the remaining two vehicles have not been discussed, but will most likely include Subaru's very first hybrid model as well as an all-new edition of the Subaru Forester, which is one of the oldest existing designs in the company's lineup. Subaru will also be welcoming the redesigned version of its entry-level Impreza hatchback and sedan this coming November, when it will go on sale as the most efficient all-wheel drive car sold on the American market.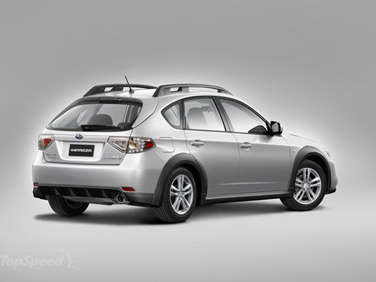 Another big reason for Subaru's product push is to continue to improve fuel economy across the board. The Impreza is the brand's first step towards this goal, which ultimately will see Subaru's upcoming vehicles check in as 30 percent more efficient than the ones that they replace. Several new four-cylinder engine designs, including a 2.0-liter and a 2.5-liter (with the latter already on sale in the current version of the Forester) will play a critical role in this strategy. Subaru is planning to introduce two new turbocharged editions of its fresh four-cylinder motors for 2012, including a 2.0-liter turbo for the U.S. market that will generate up to 300 horsepower in the Subaru Impreza STI. This more modern design will give the performance car a 10 percent improvement over its 2011 fuel mileage numbers.
Those interested in picking up a 2012 Subaru Impreza STI, or its slightly less powerful WRX sibling will undoubtedly notice a distinct lack of resemblance to the standard 2012 Impreza. This is because Subaru will not be offering next-generation versions of either the STI or the WRX for at least a few years. According to Car and Driver, the brand will continue to sell the two sporty compact models based on their existing platforms until the fresh editions are ready to go. This somewhat unusual strategy could be linked to rumors that Subaru intends to divorce the WRX and the STI from Impreza sedan and hatchback and giving the rally-inspired vehicles their own focused platform.