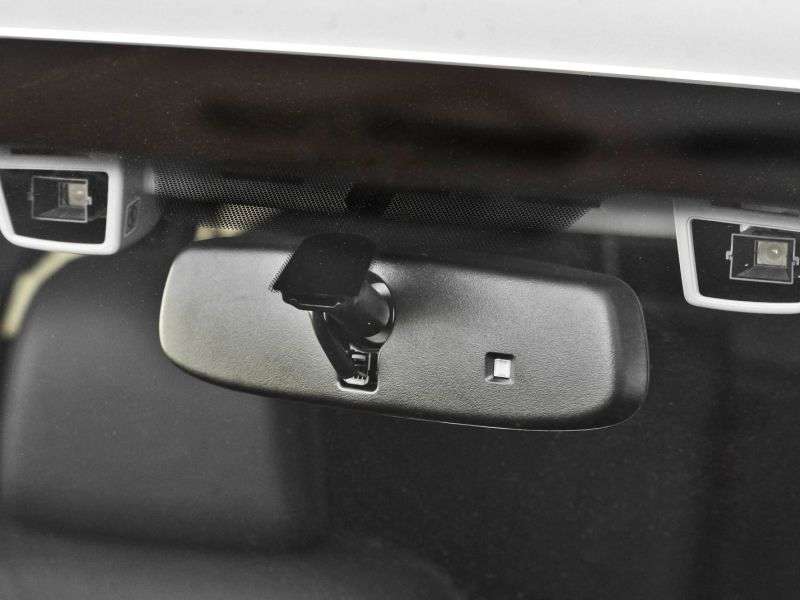 Subaru has been getting a lot of praise for their EyeSight crash avoidance system. Recently, the system earned the Insurance Institute for Highway Safety's highest honor in their recent crash avoidance tests. With all of the praise, Subaru knows that to keep EyeSight at the top, they need to keep constantly improving it. This week, Subaru announced the next-generation of the system which promises improved safety performance.
Before we dive into the changes for EyeSight, it would be a good idea to give a quick primer on the system. EyeSight uses two stereo cameras mounted on either side of the rear-view mirror that watches the road and feeds information to the adaptive cruise control, pre-collision braking, lane departure warning, and lane sway warning system. If the system detects an object on the road such as a person or a vehicle slowing down, it will send that information down to the safety systems to help protect the vehicle and its occupants.
The next-generation EyeSight system will now come with new stereo cameras that are able to detect color. This means if the brake lights of a vehicle in the front go on, the system will able to detect it and be much quicker to slow down.
Also new on EyeSight is the addition of Active Lane Keep, Hazard Avoidance Assist, and Pre-Collision Reverse Throttle Management systems. In brief:
Active Lane Keep: Comprised of two systems. Lane Keep Assist automatically steers the vehicle to keep it in the middle of the lane when the adaptive cruise control is turned on. Lane Departure Prevention Assist can detect if the driver is straying from the lane and use the steering to gently correct it.
Hazard Avoidance Assist: If EyeSight detects a possible obstacle, this system helps a driver steer away from it by utilizing the vehicle's stability control.
Pre-Collision Reverse Throttle Management: If the driver makes a sudden input while in reverse, this system will display a warning and override the throttle.
Subaru says the next-generation EyeSight system will be available on Japanese-market vehicles starting in 2014. After that, the system will be rolled out to other markets.