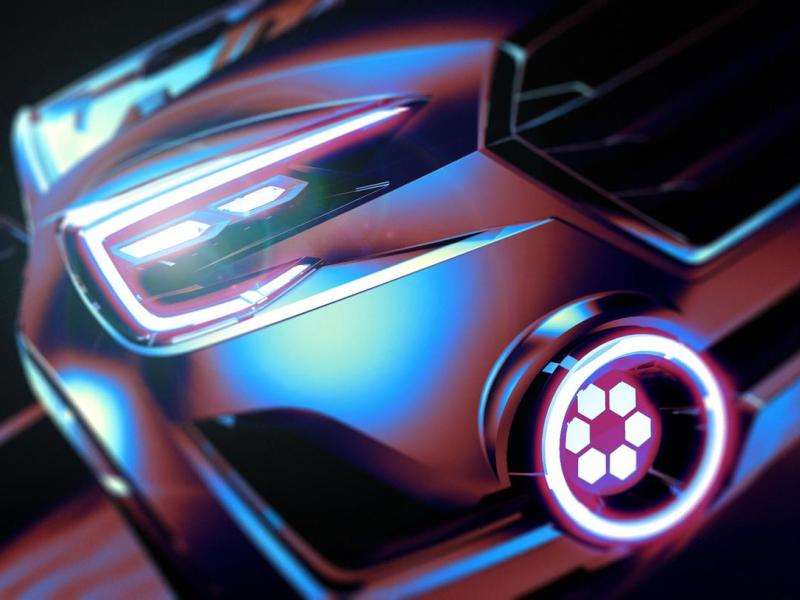 Subaru appears to be going through a Tron phase, as evidenced by a teaser shot released depicting their Viziv 2 Concept. The vehicle is draped in bright blue and pink neon lights and if you stare long enough, light cycles may appear (hey, we can dream). 
This is the third iteration of the Viziv and appears to get some design tweaks such as reshaped headlights and new LED foglights. Subaru says the Viziv 2 "...signifies a future path for the Subaru's brand value of 'Enjoyment and Peace of Mind'." Subaru is keeping quiet on the Viziv 2's powertrain.
The Subaru Viziv 2 debuts at the Geneva Motor Show next month.