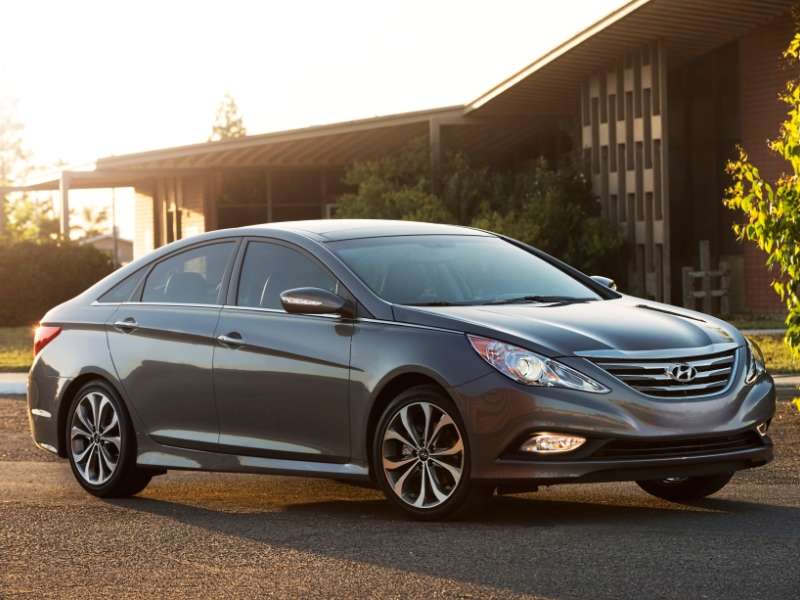 Although Hyundai doesn't play the value card today as much as it did in the past, the brand did bring a winning hand to Strategic Vision's 2013 Total Value Awards. In fact, Hyundai was the top-rated brand in the industry in this year's Total Value study, which looked to nearly 46,000 drivers for input about new-vehicle value in terms of both present and future expectations.
"Hyundai provides value that customers love with strong styling cues and interior appointments at a terrific price," said Alexander Edwards, president of the influential automotive consultancy, while Mike O'Brien, vice president of Product and Corporate Planning for Hyundai, added that: "Awards like this from Strategic Vision reflect our hard work and commitment to customer satisfaction and value."
Hyundai also had the highest-rated vehicle in the study—its 2014 Hyundai Equus flagship sedan—along with three other segment winners. On the other hand, it was Ford and Chevrolet that had the highest number of individual winners, with five each.
The full list of this year's Strategic Vision Total Value Award winners:
Chevrolet Spark—Micro Car
Ford Fiesta, Chevy Cruze, Hyundai Elantra sedan (tie)—Small Car
Ford Focus hatchback—Small Multi-Function Car
Toyota Prius c—Small Alternative Powertrain Car
Hyundai Sonata, Ford Fusion (tie)—Mid-Size Car
VW Jetta SportWagen—Mid-Size Multi-Function Car
Chevrolet Volt—Mid-Size Alternative Powertrain Car
Ford Taurus, Dodge Charger (tie)—Full-Size Car
Cadillac ATS, Lexus ES 350—Near-Luxury Car
Hyundai Equus—Luxury Car
Volvo XC70—Luxury Multi-Function Car
Scion FR-S—Specialty Coupe
Hyundai Genesis Coupe—Premium Coupe
Mini Cooper Roadster—Standard Convertible
Porsche Boxster—Premium Convertible/Roadster
Toyota Tacoma—Standard Pickup
Chevrolet Avalanche—Full-Size Pickup
GMC Sierra HD—Heavy Duty Pickup
Toyota FJ Cruiser—Entry SUV
Mitsubishi Outlander Sport—Entry CUV
Ford Explorer—Mid-Size SUV
Chevrolet Traverse—Mid-Size CUV
GMC Yukon XL—Full-Size Utility
Cadillac SRX—Near-Luxury Utility
Lincoln Navigator—Luxury SUV
Porsche Cayenne—Luxury CUV
Toyota Sienna—Minivan