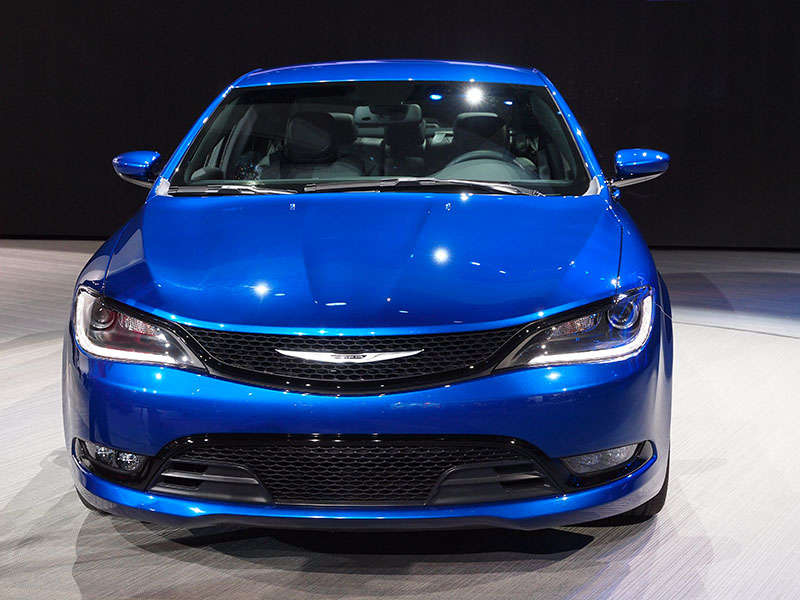 2015 Chrysler 200 ・ Photo by Megan Green
Two of the newest products from the Chrysler Group—the 2015 Chrysler 200 mid-size sedan and the 2015 Jeep Cherokee mid-size SUV—will add stop-start powertrain technology to select models later this year. The upgrades are expected to deliver up to a 3 percent gain in fuel-economy that will be complemented by up to a 3 percent reduction in CO2 emission as well as improved driving dynamics.
That's because the ESS ("engine stop-start") does more than just cut off the flow of fuel to the engine in certain scenarios, e.g., when the 2015 Chrysler 200 is waiting at a stop light, then seamlessly re-start the powerplant when the driver releases the brake pedal. It also boasts "smart" features that allow it to adapt to individual driving styles and patterns for custom-tailored performance.
Now, it's true that the difference may not show up in the vehicles' EPA results, since those are not based on real-world driving experiences, but the automaker does point out that similar technologyhelped squeeze an extra 1 mpg city from the Ram 1500.  
Added Mike Duhaime, global director of Electrified Powertrain Propulsion Systems for the company: "We're taking highly efficient engines and upping the ante to further benefit our customers. ESS leverages intricate control strategies to deliver a superior driving experience, as well as the expected fuel-savings and emissions-reduction."
As far as specifics go, ESS will be standard equipment on the 2015 Chrysler 200 when configured with its 2.4-liter TigerShark four-cylinder engine, which, mated to a nine-speed automatic transmission, serves up 184 hp, 173 lb.-ft. of torque and a current EPA line of 23 mpg city/36 mpg highway/28 mpg combined. The setup also will be standard on the Cherokee with its 3.2-liter Pentastar V6, capable of 271 hp, 239 lb.-ft. of torque and EPA marks that reach 19 mpg city/28 mpg highway/22 mpg combined for the 2014 model year.
Pricing remains TBD for the new stop-start models, but the 2015 Jeep Cherokee with the system is expected to go on sale during the third quarter of the year, with the ESS-equipped 2015 Chrysler 200 due in dealerships in the fourth quarter.