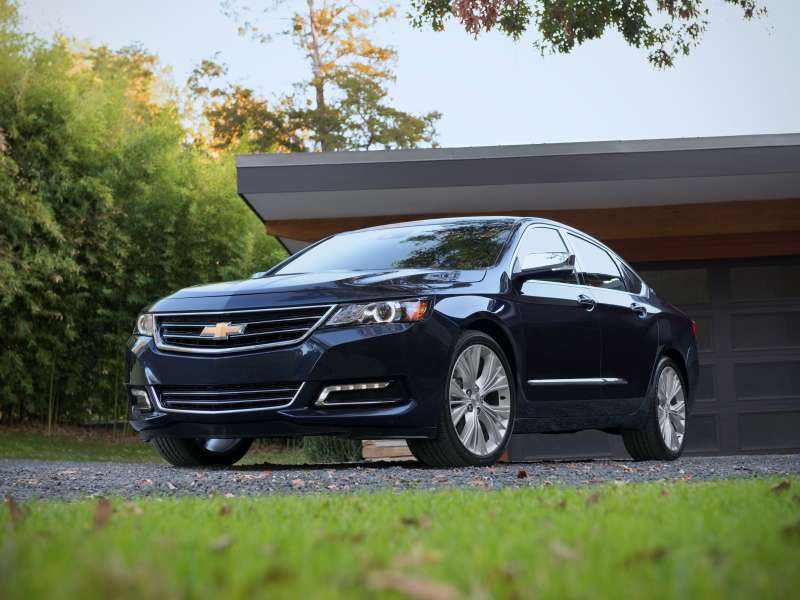 After already making the technology standard on the Chevy Malibu during the 2014 model year, the Bowtie brand will provide a standard stop/start system for the four-cylinder 2015 Chevy Impala, too.
The feature works by automatically stopping the Impala's engine during certain driving situations, such as while waiting for a red light, then seamlessly restarts the vehicle as soon as the driver's foot comes off the brake pedal. As a result, Chevrolet expects owners to enjoy about a 5 percent gain in urban fuel economy in the properly equipped 2015 Chevy Impala, with the EPA translating that improvement into an additional 1 mpg city. The new tale of the tape for the 2015 Chevy Impala with its standard powerplant: 22 mpg city/31 mpg highway/25 mpg combined.
It's also worth pointing out that the new setup doesn't add very much to the bottom line for the 2015 Chevy Impala, since its MSRP of $26,910 (excluding an $825 destination charge) marks a modest $50 bump over the pricing of the 2014 model. With its 3.6-liter V6 engine, which does not integrate stop/start technology, the 2015 Chevy Impala will have an MSRP of $30,135 (also excluding an $825 destination charge) that sees a similar $50 year-over-year increase.
The 2015 Chevy Impala family is scheduled to reach dealerships this summer.