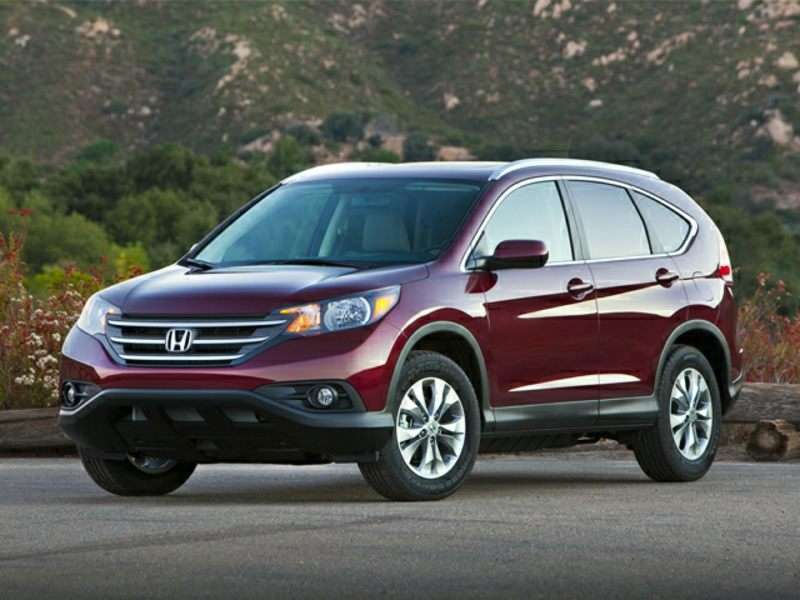 You're looking for a used car. You need one that's dependable and economical. A sedan's not going to cut it, and the low gas mileage of a heavy truck-based SUV is out of the question. Enter the crossover, a happy compromise of the best of both worlds. Offering car-like handling and better fuel economy than an SUV, plus the utility of an SUV, the only question left is which used crossover to buy. We've crunched the numbers and listed our picks from 10 to 1 to help you reach your own happy conclusion, one of reliability, economy and good gas mileage.
10) 2007-2013 Mitsubishi Outlander
The Mitsubishi Outlander comes with a 168-horsepower four-cylinder engine, but offers a 230-horsepower V-6. It comes with two rows to seat five passengers, but it offers a three-row, seven-passenger configuration. So if you're looking to narrow down your shopping to just one model, but you're still interested in a lot of options, the Mitsubishi Outlander might be a good place to start. The Outlander boasts good steering and handling, although Mitsubishi saved some cash on the interior upholstery. Find a used example that has all the high-tech options and your passengers might not even notice.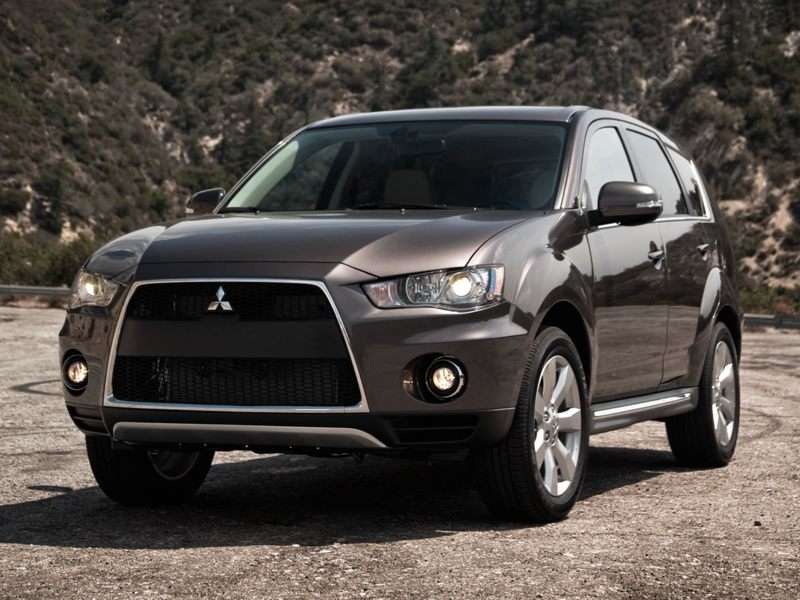 9) 2012-2014 Ford Escape
These model years represent the third generation of the Ford Escape (which also includes the 2015 model year). The base trim comes powered by a 2.5-liter four-cylinder engine that yields 168 horsepower. For this generation, Ford also brought two different four-cylinder turbocharged EcoBoost engines on board, a 1.6-liter and a 2.0-liter, which offer performance increases without sacrificing fuel mileage. The sporty Ford Escape seats five passengers with plenty of wiggle room and provides an engaging driving experience.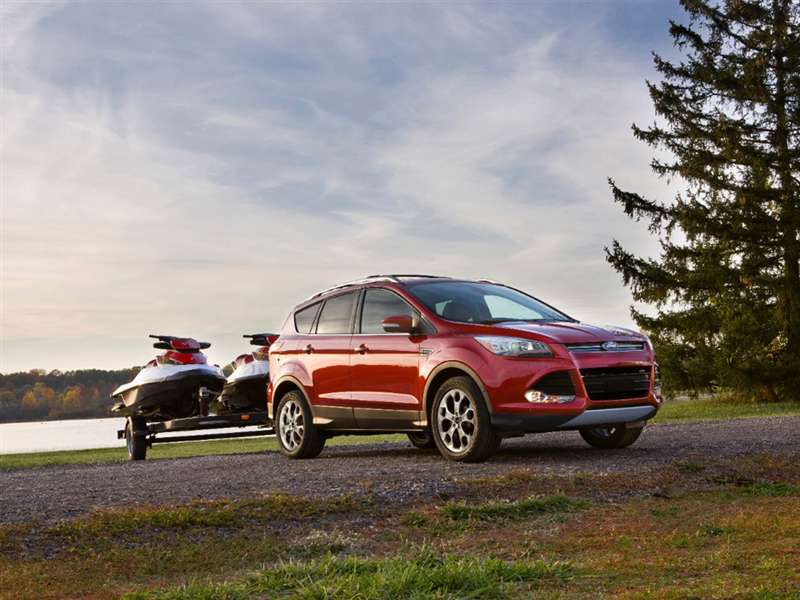 8) 2009-2014 Hyundai Tucson
The second generation of the Hyundai Tucson includes 2015, making it a good option for shoppers who want a crossover that's used but not outdated. The Tucson represents some of Hyundai's best and most modern design, including high-quality cabin finishes and easy-to-use electronic features. Two four-cylinder drivetrain options are up for grabs in the Hyundai Tucson, a 164-horsepower 2.0-liter and a 182-horsepower 2.4-liter. All-wheel drive is an option in the Tucson.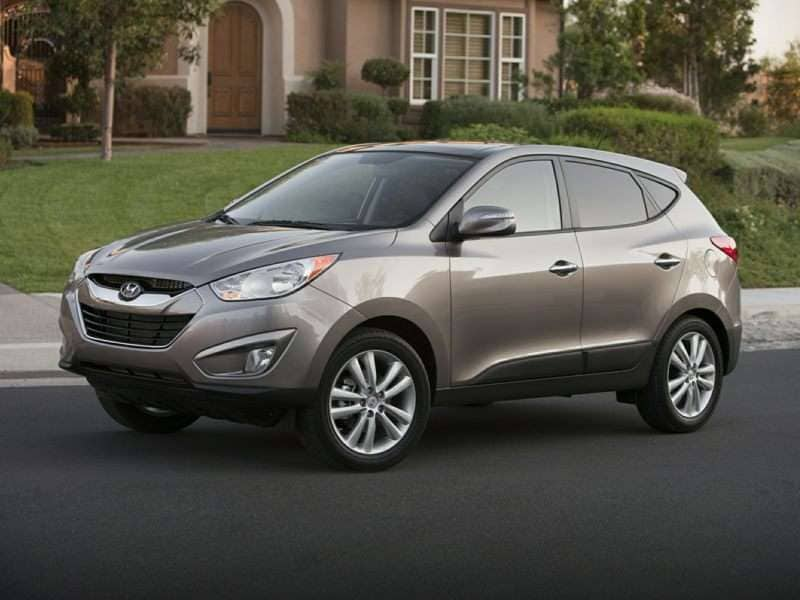 7) 2007-2014 GMC Acadia
The GMC Acadia, introduced in 2007, is still in its first generation as of the 2015 model year. If you're shopping for a used example of this full size crossover, though, focus your efforts on the 2011 to 2014 model years, since they offer good reliability and excellent safety ratings. The 2013 model year also introduced new exterior styling and a more functional rear liftgate. Up to eight passengers can sit comfortably inside the Acadia, which also means that there's plenty of room for luggage and gear. The GMC Acadia features a 288-horsepower 3.6-liter V-6 engine and a six-speed automatic transmission. Front-wheel drive is standard on the Acadia, but all-wheel drive is available.
6) 2008-2013 Toyota Highlander
The Toyota Highlander is a mid-size crossover that offers seating for seven passengers across three rows and boasts excellent reliability. Don't get too hung up on looking for a bargain on a used Highlander; its generous size alone means it's almost always in demand. But if you can find one in your budget, it's a great option. Toyota Highlanders in this era offered four-cylinder and V-6 drivetrains to suit the masses, and there is even a hybrid option available. Plenty of safety features, towing capacity up to 5,000 lbs., and a comfortable interior make the Highlander one of the most well-rounded used crossovers on the market.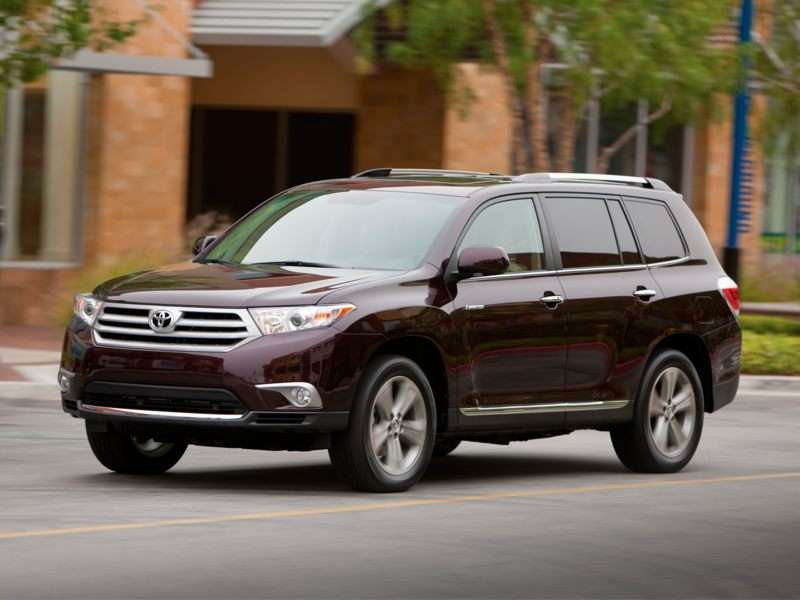 5) 2010-2014 Lexus RX
In 2013, the Lexus RX was the first SUV to be named the most dependable vehicle in the United States by J.D. Power and Associates, earning the model a reputation as an excellent choice for a used crossover. The Lexus RX offers seating for five within its luxurious confines, and under the hood of the RX 350 trim level sits a sporty 275-horsepower, 3.5-liter V-6 engine. Upgrading to the hybrid RX 450h nets better fuel economy as well as a 20-horsepower gain. The Lexus RX also features generous interior proportions and a well-thought-out menu of high-end safety equipment.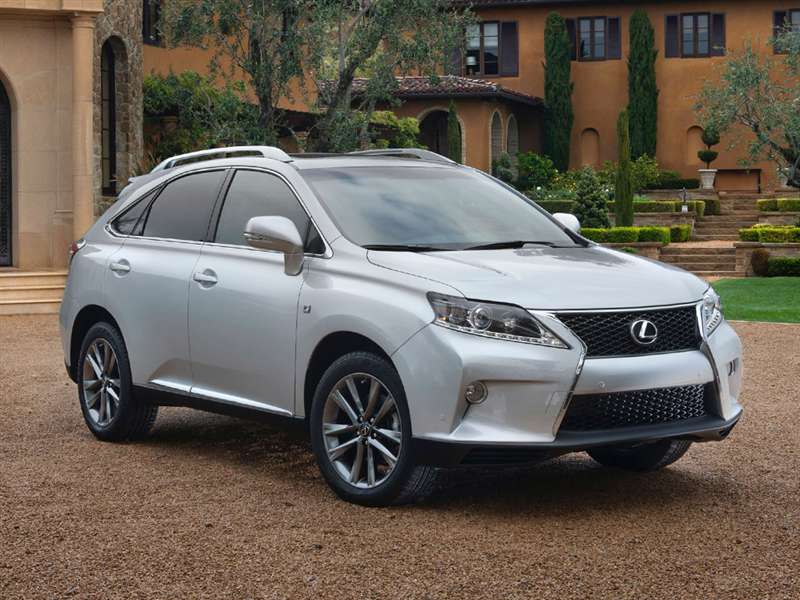 4) 2007-2013 Acura MDX
The Acura MDX is a luxury crossover that was the first of its kind on the market to offer a third row of seating, providing comfortable and upscale space for seven passengers. The second generation, from 2007 to 2013, features a 3.7-liter V-6 that makes 300 horsepower. Cargo space is generous, towing capacity is strong at 5,000 lbs., and all-wheel drive comes standard. On top of that, the Acura MDX features great safety scores, an important feature when shopping for a used crossover.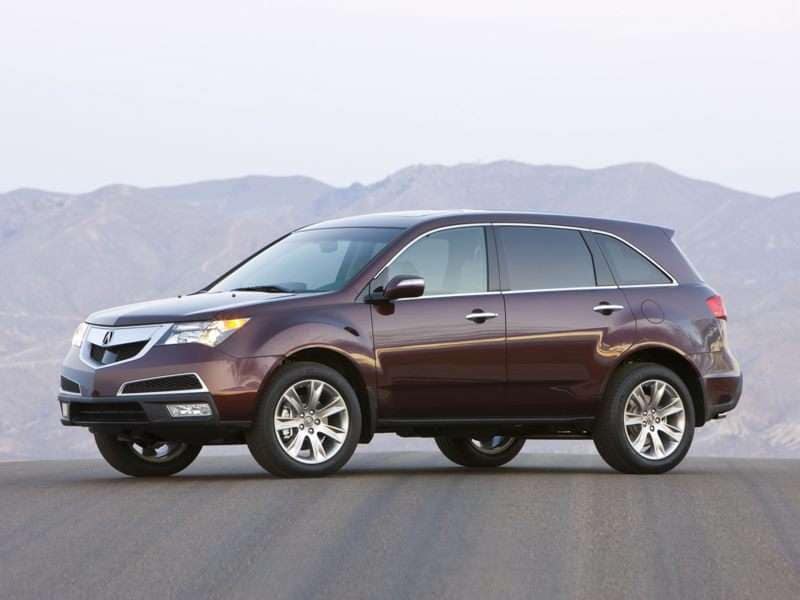 3) 2009-2013 Subaru Forester
Subaru's great all-wheel drive system, which comes standard on every Forester, is only one of the features that make this crossover worth your consideration. The third generation Forester also has solid safety scores and even offers turbocharged power on the higher trim levels. It comes powered by a 2.5-liter four-cylinder engine that makes 170 horsepower in base form and 224 horsepower in turbocharged form. (Earlier model years have a little less horsepower, though.) Both versions can tow up to 2,400 lbs. when properly equipped, and the Forester's boxy shape pays off when it comes to cargo space, offering up to 63 cubic feet of interior storage.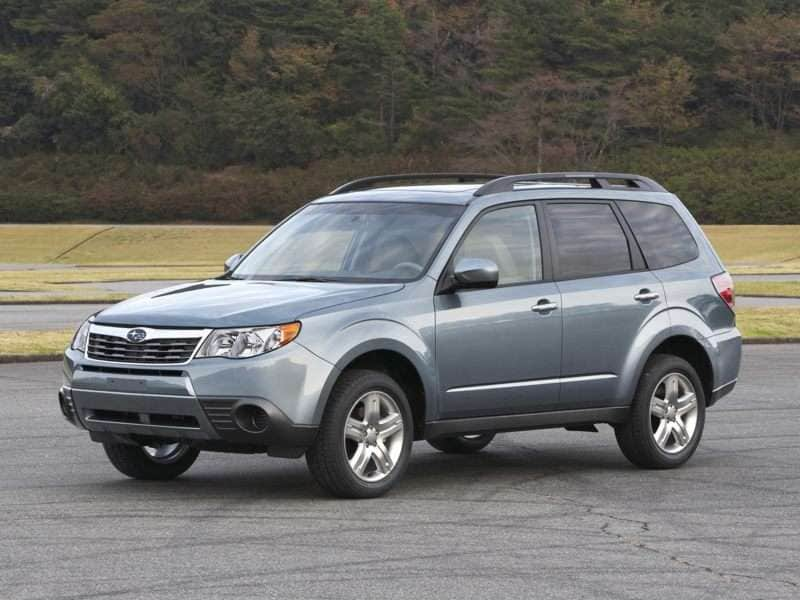 Photo by Subaru
2) 2005-2012 Toyota RAV4
The Toyota RAV4 earns respect for being one of the vehicles that helped kick off the crossover trend, and its third generation makes an excellent used buy. The RAV4's enduring popularity means there are a lot of examples on the used market, but be prepared, later models hold value quite well and may initially seem a little pricier than some of the competition. Toyota's reliability will likely pay off, though. For better fuel economy, look for a 176-horsepower, 2.5-liter four-cylinder version, although the 269-horsepower, 3.5-liter V-6 will also suit your needs.
1) 2012-2014 Honda CR-V
When Honda introduced the fourth generation of the CR-V for the 2012 model year, it improved the compact crossover's safety features, resulting in one of the best used crossovers for sale today. Shopping is simple, thanks to its compact menu of options. A 185-horsepower, 2.4-liter 4-cylinder engine is the only engine available, and it is rated to get up to 31 mpg on the highway and to tow up to 1,500 pounds. Prices for uses CR-Vs of this era might seem a little steep compared to some others on this list, but the model holds its value quite well.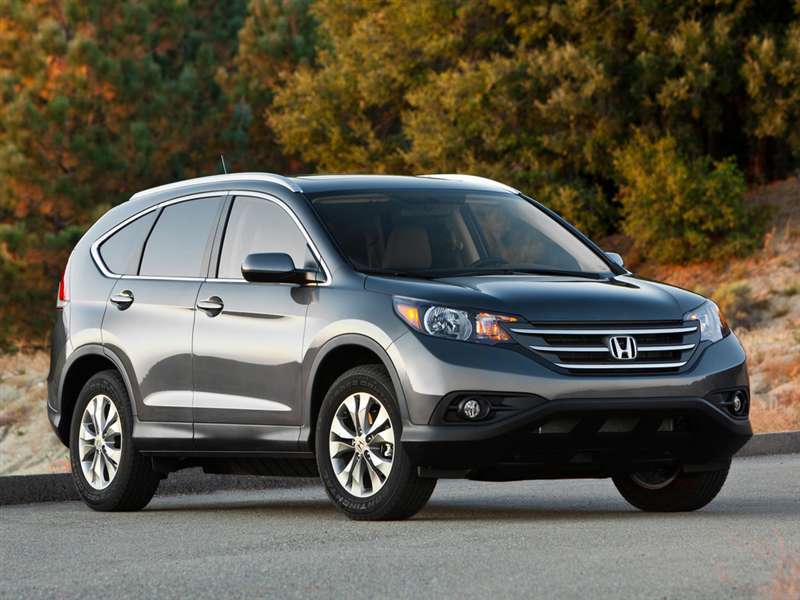 Photo by Honda