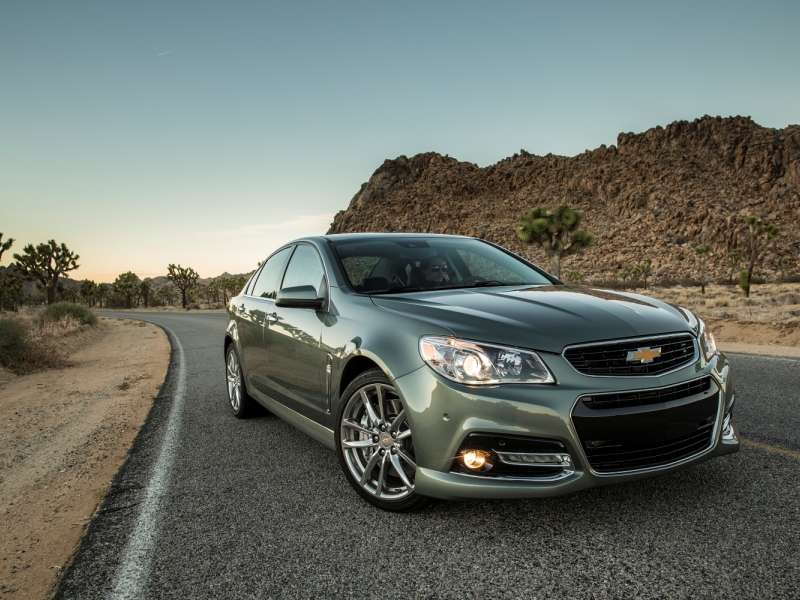 2015 chevy SS
Although it was a foregone conclusion after an order guide for the 2015 Chevy SS hit the Internet a few weeks ago, Chevrolet now has publically confirmed that its low-volume, high-powered SS would receive some major performance enhancements for the next model year. 
Perhaps the most important—at least symbolically—is the addition of a six-speed manual transmission that will be paired with a new 3.70 rear axle ratio. It's not that the six-speed automatic didn't get the job done. Managing 415 hp and 415 lb.-ft. of torque from the car's 6.2-liter V8, that transmission could haul the SS from 0-60 in "about five seconds" despite a curb weight north of 3,900 lbs. It's just that the DIY shifter offers both gearhead cred and "even stronger acceleration" in the 2015 Chevy SS.
Of course, Bowtie engineers also deployed some serious advances to complement that increased straight-ahead performance: a standard Magnetic Ride Control suspension and Brembo rear brakes. The former is, per GM, "the world's fastest-reacting damping system," while the latter serves as a complement to the already-standard front stoppers from Brembo.
Bragged Brian Sweeney, U.S. vice president for Chevrolet: "The SS reinforces Chevrolet's position as America's performance car brand and affirms what we've believed all along – enthusiasts want the driving experience that only a rear-drive sedan can provide. And by the way: BMW is the top non-GM-brand trade-in from SS customers."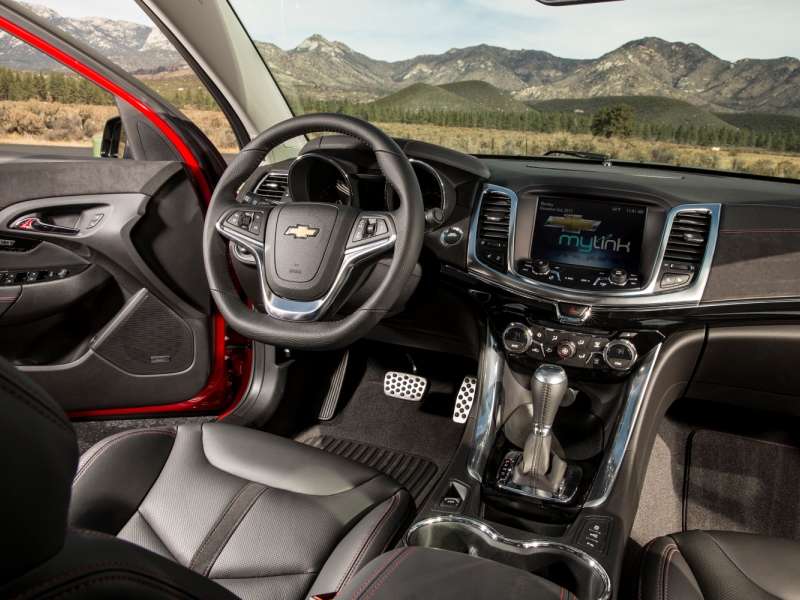 Rounding out the available new content for the 2015 Chevy SS are:
OnStar's 4G LTE connectivity technology, providing a mobile wi-fi hotspot and a three-month, three-gigabyte trial data plan
Automatic Parking Assist, which enables a hands-free parking experience
A kaleidoscope of exterior colors, like Perfect Blue, Some Like it Hot Red, Alchemy Purple and Regal Peacock Green
The bottom line about the 2015 Chevy SS, straight from Sweeney: "The enhancements for 2015 make an eciting car even more capable."