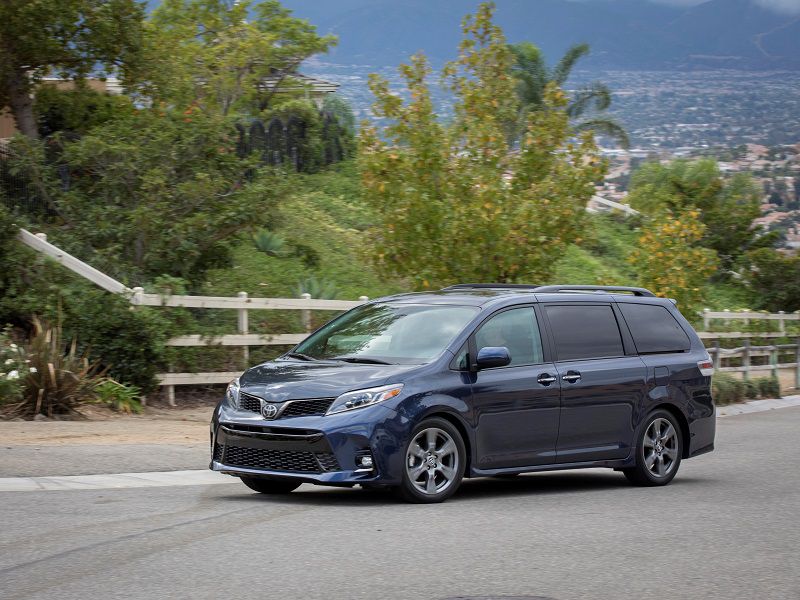 2019 Toyota Sienna SE Blue Driving Front Quarter ・ Photo by Toyota
The 2019 Toyota Sienna minivan can certainly offer its share of family-friendly advantages. Every Sienna comes standard with adaptive cruise control, automatic forward emergency braking, a forward collision warning, a lane-departure alert, lane-keeping assistance, pedestrian detection, and a rearview camera. The Sienna is also the only minivan that offers all-wheel drive for the 2019 model year. On the technology front, the "Swagger Wagon" is available with Apple CarPlay, Amazon Alexa compatibility, a sport-tuned suspension, and an in-cabin intercom system.
However, despite all of those benefits, there are some notable Toyota Sienna competitors to consider. Some Sienna rivals have more towing capability, better fuel economy, extra technologies, or higher safety ratings. Even with just a handful of other minivans on the market, it can be a lot to sort out. With that in mind, here are our recommendations.
2019 Honda Odyssey
One of the most common Toyota Sienna competitors to consider is the 2019 Honda Odyssey. The Odyssey is also the rare minivan to be named a Top Safety Pick by the Insurance Institute for Highway Safety. Certainly helping matters is the Honda Sensing safety package. That is standard in all Odyssey models except the base trim, and it delivers almost as much technology as you get standard in the Sienna. The Honda highlights include automatic forward emergency braking, forward-collision warning, and lane-departure warning, and a separate rearview camera is standard as well.
Additionally, the Odyssey lets you keep an eye on rear-seat passengers with its CabinWatch video system, and you can clean up after the crew with an in-vehicle vacuum. The Odyssey combines Apple CarPlay with Android Auto, too — Toyota, remember, only offers the former.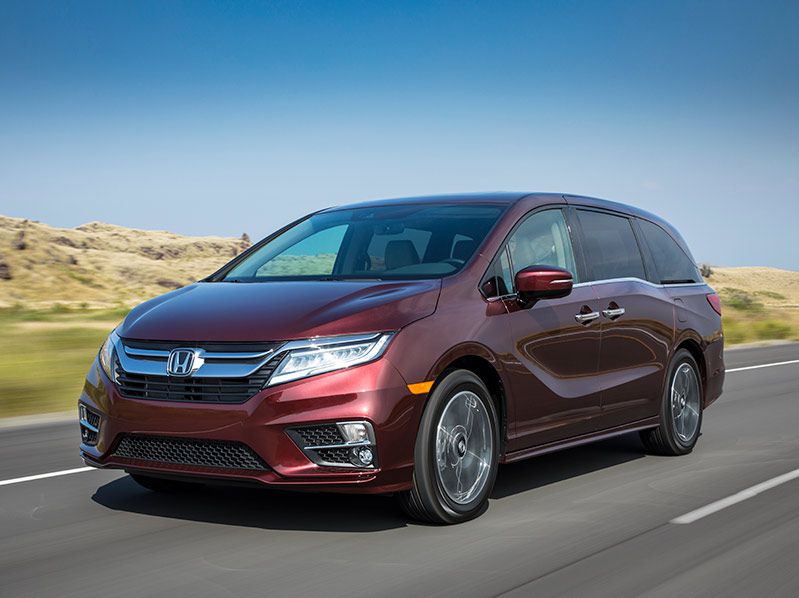 Photo by Honda
2019 Chrysler Pacifica
If you're wondering which Toyota Sienna competitors to consider, you should definitely put the 2019 Chrysler Pacifica on your list. After all, the Pacifica's list of available content extends to a Uconnect Theater setup with wireless video streaming for back-seat passengers. Chrysler's tech-friendly minivan can also shake things up with a 20-speaker Harman Kardon audio system that boasts 760 watts of bass-thumping power.
As for driver-assistance technology, the Pacifica is available with everything the Sienna supplies and then some. One difference-maker is the Pacifica's automatic parking-assistance system. This can help you handle both parallel and perpendicular parking spots. To handle cargo and kids, the Stow 'n Go lets you fold the second- and third-row seats into the floor when not needed. A Top Safety Pick Rating from the IIHS helps seal the deal.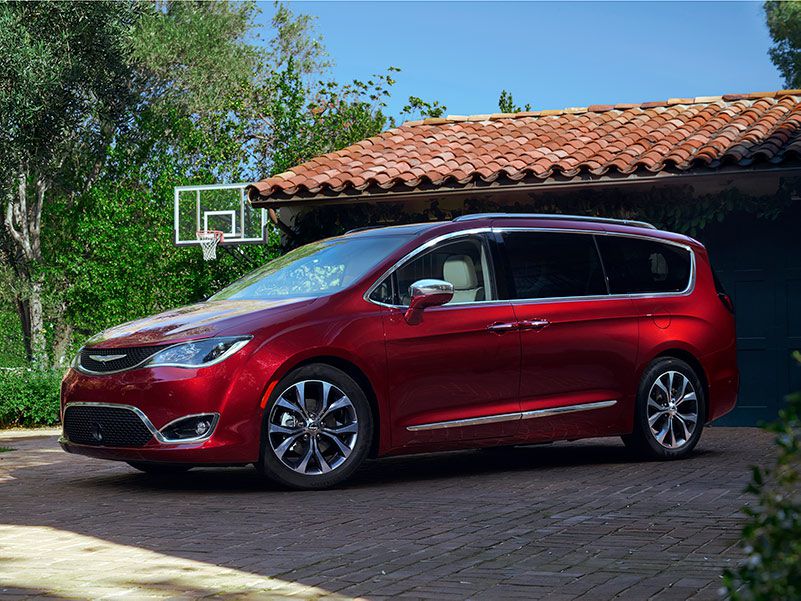 Photo by Fiat Chrysler Automobiles
2019 Dodge Grand Caravan
The 2019 Dodge Grand Caravan is one of the least expensive Toyota Sienna competitors to consider. In fact, with an MSRP of $26,250, the Grand Caravan is the lowest-priced minivan on the market. The Sienna checks in with a starting price of $31,315, which means it's more expensive than the Dodge by $5,065 — or almost 20 percent.
Of course, the Grand Caravan doesn't provide quite as much content as its Toyota rival, but it does set a baseline with a rearview camera, a 6.5-inch infotainment touchscreen, tri-zone air conditioning, power amenities, heated mirrors, and Stow 'n Go fold-into-the-floor seating. And if you want some upgrades, you can order heated front seats, a navigation system, a heated steering wheel, and a rear-seat DVD entertainment system.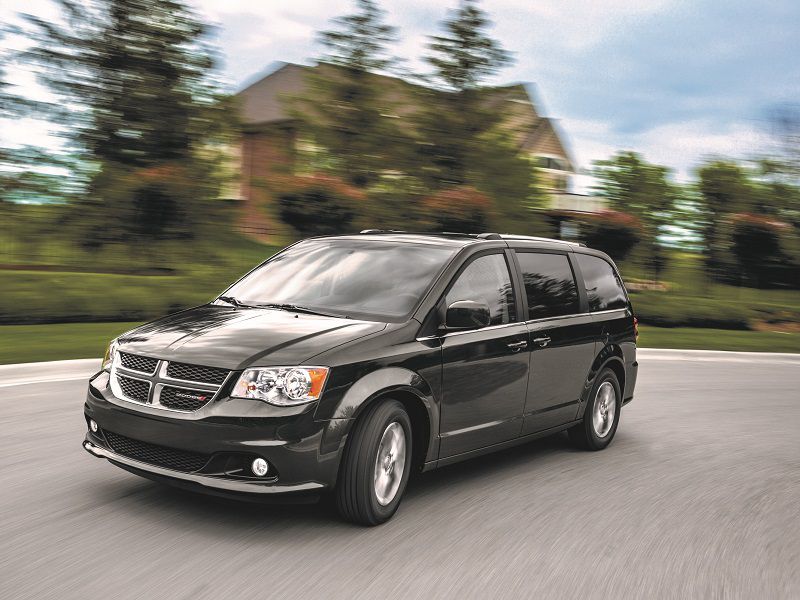 Photo by Fiat Chrysler Automobiles
2019 Kia Sedona
Thoroughly refreshed for the 2019 model year, the Kia Sedona is more stylish and better equipped than ever before. Newly available features range from a driver-awareness monitor to a dual-screen rear-seat entertainment system. That system comes with 10.1-inch displays, two wireless headphones and "smartphone mirroring," which allows back-seat passengers to stream video from the Internet. Kia also increases entertainment value with a new Harman Kardon audio system.
The revised design for Kia's minivan also makes it look more like one of the brand's SUVs, thanks to its bold vertical grille and detailed lower-intake area. What hasn't changed about the 2019 Kia Sedona are advantages like its lounger-style second-row seats. These reclinable chairs even have their own footrests.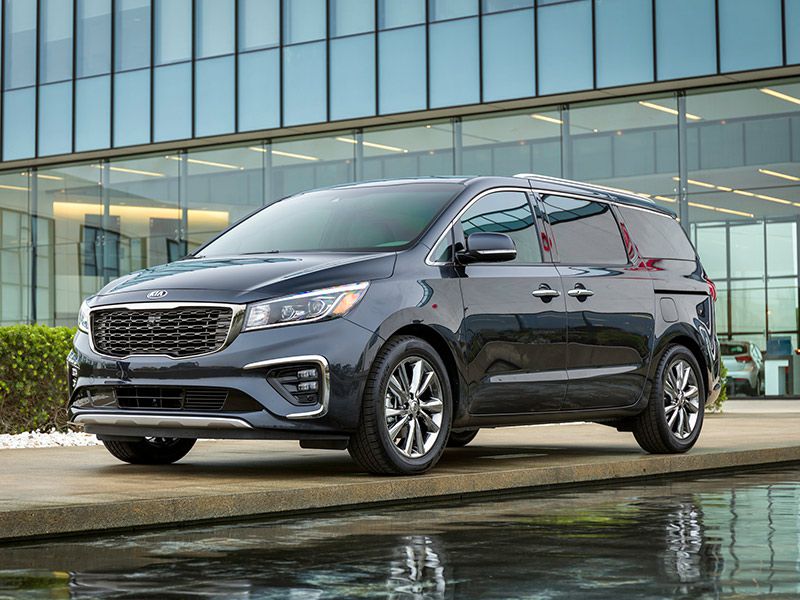 Photo by Kia
2019 Ford Transit Connect
Ford doesn't call the compact Transit Connect a minivan, but it's still worth looking at if you're looking for Toyota Sienna competitors to consider. The 2019 Ford Transit Connect is an especially good choice, since it's just been refreshed with new design cues and new equipment.
Changes include a new 2.0-liter four-cylinder EcoBoost engine that provides EPA ratings of 24 mpg in the city, 29 mpg on the highway, and 26 mpg combined. As a result, the Transit Connect is a whopping 25 percent more efficient in urban driving than the Sienna. It can make a serious difference in your gas budget when carpooling with the kids. The Transit Connect further offers the flexibility of two different wheelbase lengths and seating for five, six, or seven people. Many popular technologies — from mobile Wi-Fi to automatic emergency braking — are also available.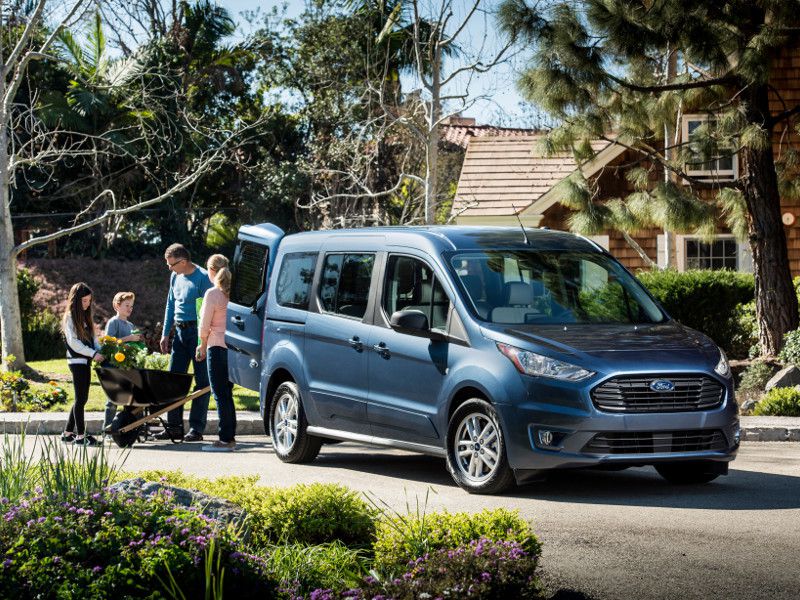 Photo by Ford
2019 Chrysler Pacifica Hybrid
The 2019 Chrysler Pacifica Hybrid carries all of the key features of the gas-only Chrysler Pacifica but also adds a 16-kWh lithium-ion battery pack as part of an advanced plug-in hybrid powertrain. With that system, you can drive the Pacifica for up to 32 miles on electricity alone. It's enough so that you manage a lot of common minivan tasks without using a drop of gasoline.
Want to take a longer road trip? In that case, the Pacifica Hybrid's overall range — of 520 miles — includes a thrifty EPA rating of 30 mpg combined with gasoline. The bottom line: A typical driver will save $850 a year in fuel costs by driving a Pacifica Hybrid instead of a Sienna.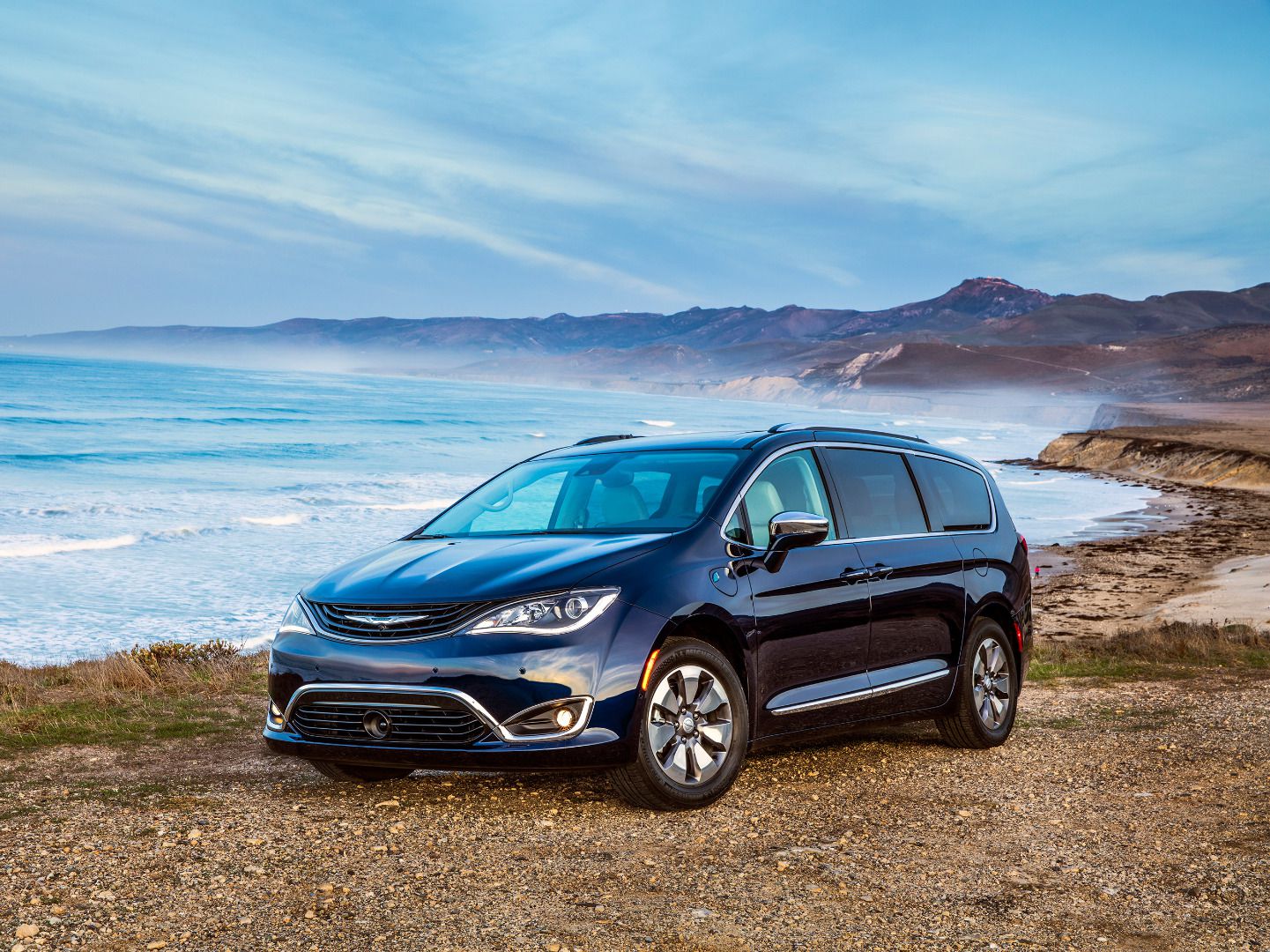 Photo by Fiat Chrysler Automobiles