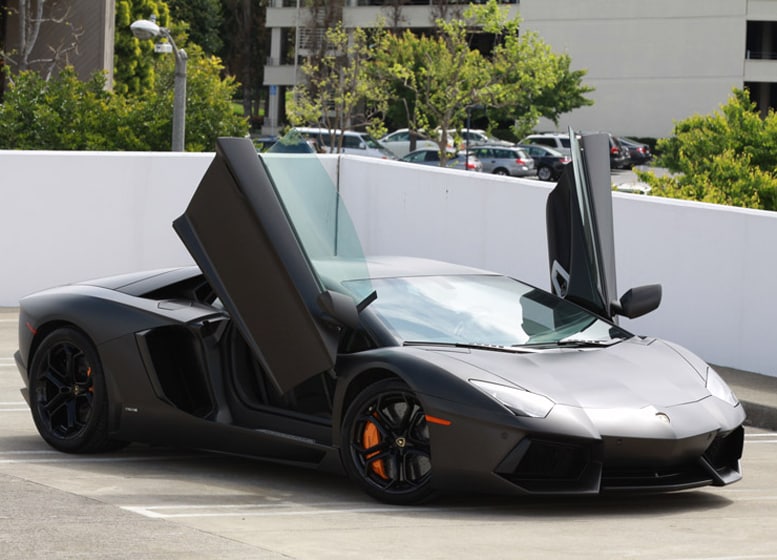 Italy has long manufactured some of the most beautifully-designed high performance cars in the entire world.  Almost all of the best Italian sports cars come with lofty price tags that put them out of the reach of the average buyer, but that doesn't mean one can't dream.  Staring at the exotic lines of a Ferrari, a Lamborghini, or an Alfa Romeo can be a semi-religious experience, and hearing their respective engine notes can easily cause the hair on the back of the neck to stand at attention.
Let's take a look at six of the best Italian sports cars that be currently found on U.S. market.
Best Italian Sports Cars - 01 - 2013 Ferrari F12berlinetta
The 2013 Ferrari F12berlinetta represents the apex of performance at Ferrari dealerships across the country.  Despite its funky spelling, the Ferrari F12berlinetta is a legitimate successor to vehicles like the 599, a twelve-cylinder coupe that provides exceptional acceleration and top speed in an eye-searing package.  The F12berlinetta's 6.2-liter V-12 produces 730 horsepower and 509 lb-ft of torque, and this output is managed by a dual-clutch seven-speed automated manual transmission.  The rear-wheel drive Ferrari is capable of reaching 60-mph from a standing start in just a tick over three seconds, and it boasts a terminal velocity of 211 miles per hour.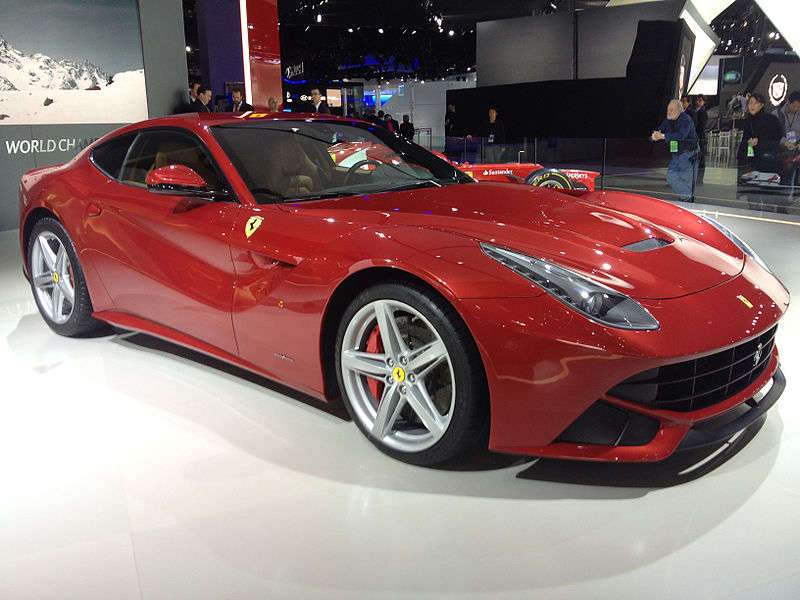 Best Italian Sports Cars - 02 - 2013 Lamborghini Gallardo
The 2013 Lamborghini Gallardo continues its reign as one of the most in-your-face examples of all-out Italian styling.  Available in both coupe and convertible forms, the Lamborghini Gallardo is a chunk of muscled-up sports car that offers a more civilized driving experience than its appearance might suggest.  The most affordable member of the Lamborghini family, the Gallardo uses the same 5.2-liter V-10 as the Audi R8, with which it shares a corporate parent.  Depending on which edition of the car is ordered, this ten-cylinder mill is good for between 550 and 570 horsepower, with torque checking in at 397 lb-ft.  Transmission choices for the Gallardo include a six-speed manual and a six-speed single-clutch automated manual, and all-wheel drive is also available.  60-mph arrives in a scant three seconds when the Lamborghini is launched hard.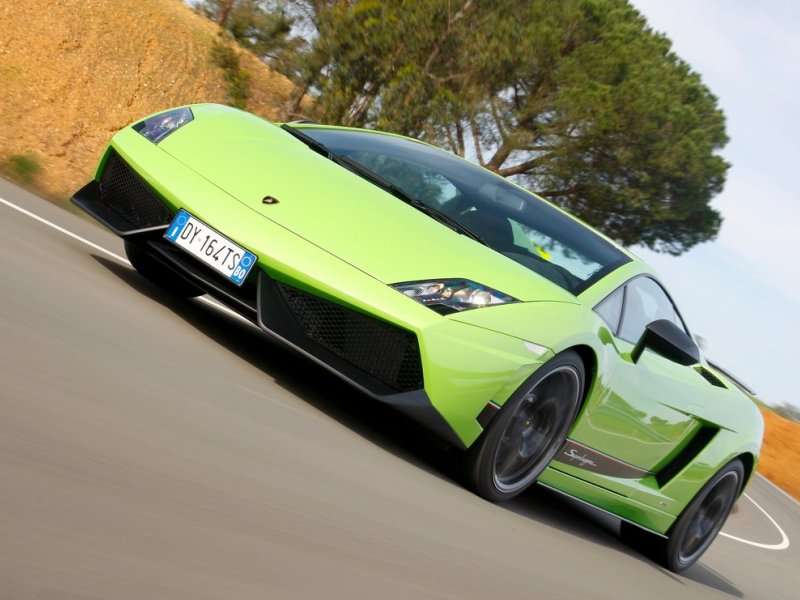 Best Italian Sports Cars - 03 - 2014 Alfa Romeo 4C
The 2014 Alfa Romeo 4C isn't here quite yet, but enough details about the upcoming Italian sports car have been released to make performance fans salivate.  Intended to serve as the olive branch for Alfa Romeo's return to the American marketplace, the Alfa Romeo 4C wowed fans at this year's Geneva motor show with its attractive looks and tight mechanical package.  240 horsepower and 258 lb-ft of torque from a small displacement, turbocharged four-cylinder engine might not seem like much, but factoring in the 4C's ultra-light 2,100 lb curb weight and its mid-engine placement makes it easy to see how a zero-to-60-mph time in the 4.5 second range would be possible.  A seven-speed dual-clutch automated manual transmission is also in the cards for the compact coupe.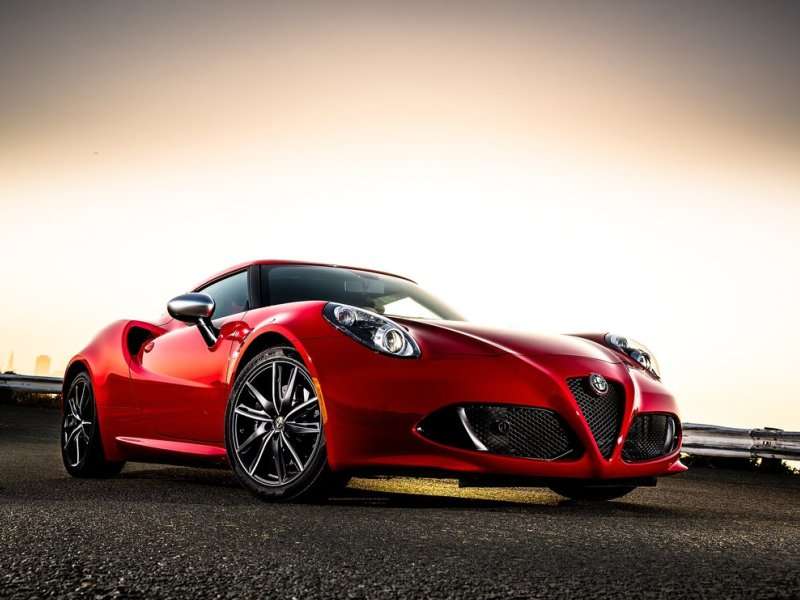 Best Italian Sports Cars - 04 - 2013 Ferrari 458 Italia
The 2013 Ferrari 458 Italia is the most affordable Ferrari sports car around, but don't let its sub-$300k sticker price fool you: this is one serious performance machine.  Helping to keep costs down is the 458 Italia's mid-mounted eight-cylinder engine, a 4.5-liter mill that tears through the silence of a late-night highway with 562 horsepower and 398 lb-ft of torque.  Acceleration is very near that of the F12berlinetta, showing as 3.4 seconds in the sprint to 60-mph, and it also uses a seven-speed dual-clutch automated manual transmission.  Ferrari makes a long list of options and special features available with the 458 Italia, including an extensive amount of carbon fiber trim and body panels.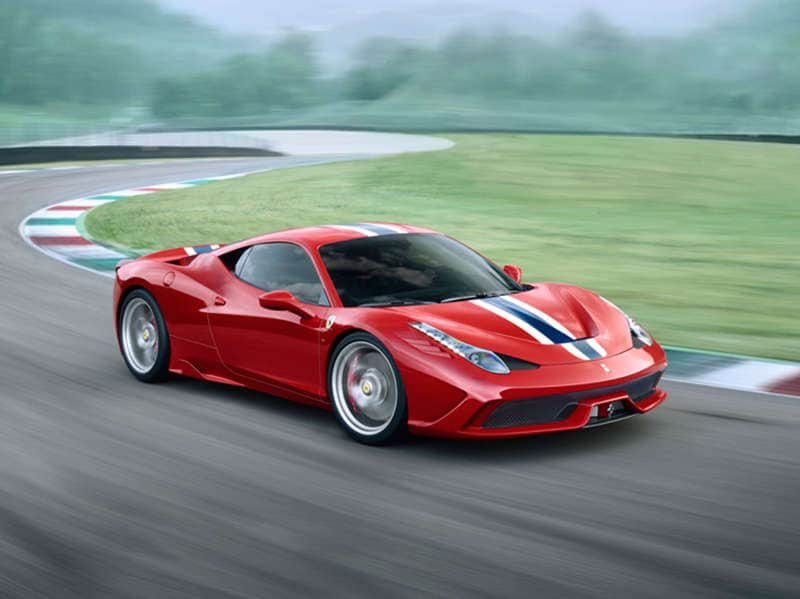 Best Italian Sports Cars - 05 - 2013 Lamborghini Aventador
Available in both coupe and convertible editions, the nearly-$400,000 2013 Lamborghini Aventador cuts a stunning profile that is befitting of its status one of the most sought-after exotics ever built.  The Lamborghini Aventador isn't exactly easy to drive, as its focus on delivering the ultimate in speed and handling give it a rough ride, and its heft is at times not very urban-friendly.  This is a fair trade for the vehicle's 690 horsepower and 509 lb-ft of torque, produced by a 6.5-liter V-10 and delivered to all four wheels via standard all-wheel drive and a seven-speed automated manual transmission.  The payoff is a top speed of 217 miles per hour and the ability to break the 60-mph barrier in less than three seconds.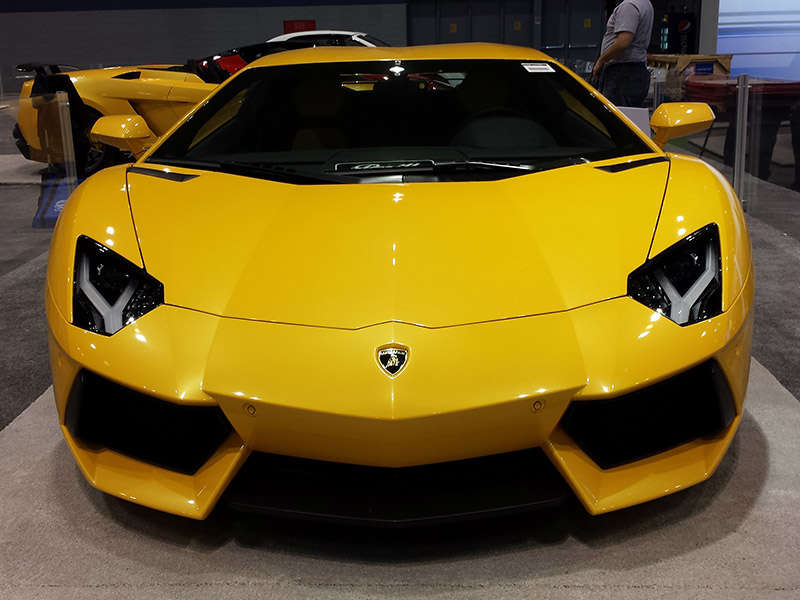 Best Italian Sports Cars - 06 - 2013 Fiat 500 Abarth
The 2013 FIAT 500 Abarth is unquestionably not in the same league as any other vehicle on this list.  That being said, it can still be counted as one of the very few Italian sports cars sold in the United States.  The Fiat 500 Abarth represents the quickest edition of the subcompact hatchback, and on top of its stiff suspension system and more extroverted styling the vehicle also receives a turbocharged 1.4-liter, four-cylinder engine.  This mill is good for 160 horsepower and 170 lb-ft of torque, and it is exclusively matched with a five-speed manual transmission.  The Abarth takes seven seconds to reach 60-mph.