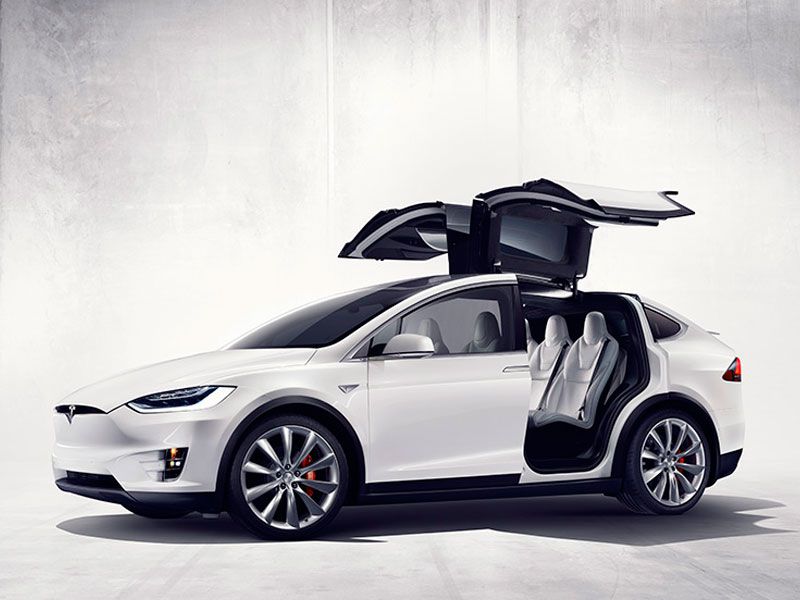 Tesla Model X doors open ・ Photo by Tesla
The family segment is filled with 7-, 8-, and even a few 9-passenger SUVs, but what if you are only looking for a 6-passenger SUV? 6-passenger SUVs typically offer much easier access to the rear row, since it's possible to walk though the middle of the vehicle from stem to stern, and they also make it possible to attach a child seat to one or both of the second set of accommodations without sacrificing the ability to get to the back seat. Comfort is also much improved all around, and there is usually the option of a second-row console for those who want additional storage inside their vehicle. Let's take a look at six of the best 6-passenger SUVs currently available in the United States.
1) 2016 Ford Flex
The 2016 Ford Flex is a squared-off, surf wagon-inspired SUV that can swap out its second row bench for a set of captain's chairs, bringing its total seating capacity to six. These optional seats can slide and recline, which can add to the legroom of those seated in the middle or back of the Ford Flex, and a special refrigerated console can also be ordered for keeping snacks and beverages fresh on a longer trip. Total cargo space for the Flex is a respectable 83 cubic feet, and when found with its base 3.5-liter V6, the SUV gets 18 MPG in city driving and 25 MPG during highway cruising.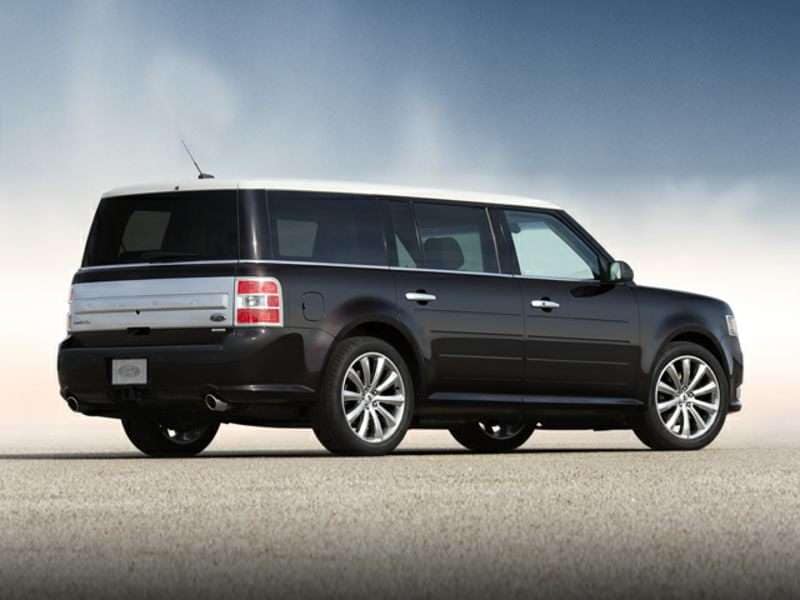 2) 2016 Dodge Durango
The 2016 Dodge Durango mixes the world of traditional, brawny SUVs with the comfort and weight savings of a unibody platform. The Dodge Durango is known for having a third row seat that is actually acceptable for full-size adults to occupy on an extended road trip, and choosing to exchange the vehicle's standard second row bench for a pair of captain's chairs creates a 6-passenger SUV in place of a slightly more crowded 7-passenger model. Although larger-looking than the Flex, the Dodge can swallow a similar amount of cargo with its rear seats out of the picture (84.5 cubic feet in total). The Durango's brute V8 is a great towing option, but staying with its entry-level 3.6-liter V6 maintains fuel economy of 18 MPG around town and 25 MPG on the highway.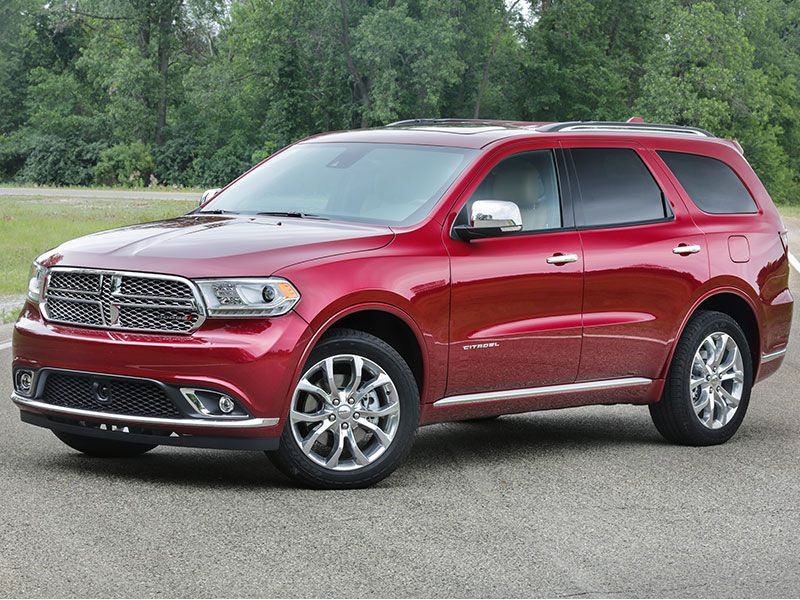 Photo by Dodge
3) 2016 Tesla Model X
The Model X is Tesla's first SUV, and it features seating for seven in base configuration, but available reclining second-row buckets reduce space to 6 while increasing interior comfort. Access is easy thanks to falcon wing doors that need only a foot of clearance on each side, and the view is great thanks to a panoramic windshield. A medical grade air filter helps keep the cabin free of pollutants for easy breathing. The Model X, which is all-new for the 2016 model year, features Tesla's electric drivetrain technology, paired to a single-speed transmission and standard all-wheel drive, to go up to 257 miles on a full charge. Instant torque provides the Model X with incredible acceleration, too. The wait for a 2016 Tesla Model X is long, though — about a year or more — due to demand significantly outpacing Tesla's production capacity.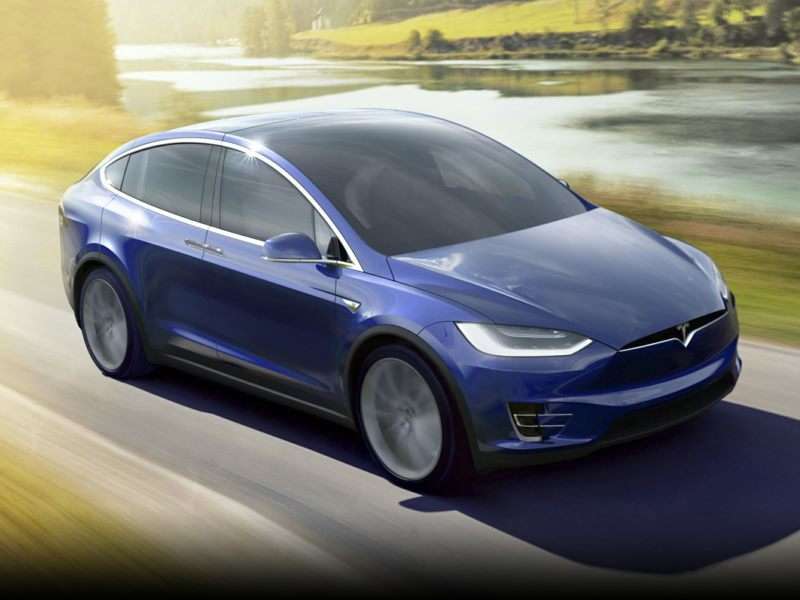 Photo by Tesla
4) 2016 Lincoln MKT
The 2016 Lincoln MKT shares its platform with the Ford Flex, so it's no surprise that this vehicle is included on our list of the best 6-passenger SUVs. Like the Flex, the Lincoln MKT has to have its second row captain's chairs ordered as an option, and they are both heated and cooled in addition to offering the same kind of sliding and folding that adds so much versatility to the Ford's cabin. A fridge that can be stowed between the seats is also available for the MKT, and total cargo space shows as 75.9 cubic feet (due to the vehicle's sloping roofline). The Lincoln's 3.7-liter V6 engine (standard) turns in fuel efficiency figures of 17 MPG in stop-and-go driving and 25 MPG on the highway.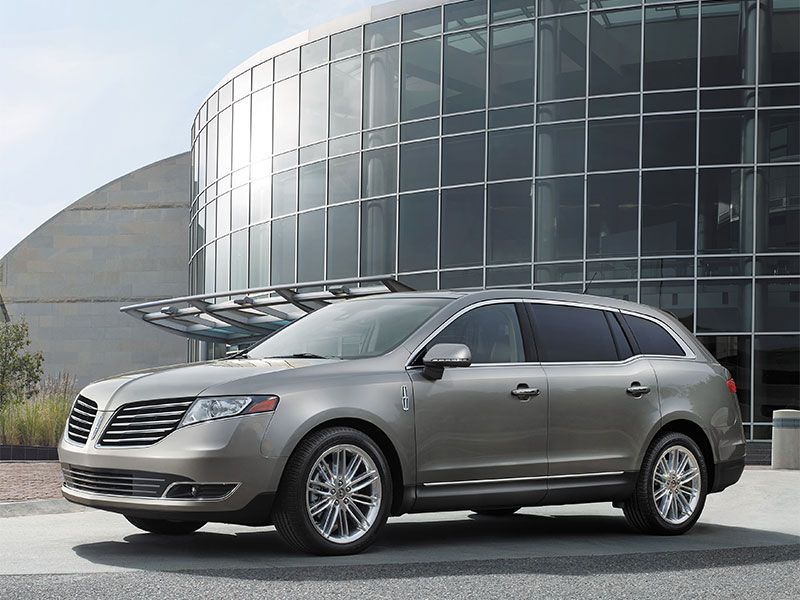 Photo by Lincoln
5) 2017 Hyundai Santa Fe
The refreshed 2017 Hyundai Santa Fe is another SUV that offers the popular captain's chairs option. The 6-passenger version of the Hyundai Santa Fe offers optional heated seats for second row occupants, as well as the ability to slide the seats forward and backward, and recline them if desired. Total cargo space for the Hyundai is listed at 80 cubic feet. The 2017 Hyundai Santa Fe Limited comes powered by a 3.3-liter V6 that makes 290 horsepower, and achieves fuel economy ratings of 18 MPG city, 25 MPG highway. Front-wheel drive is standard and all-wheel drive is optional.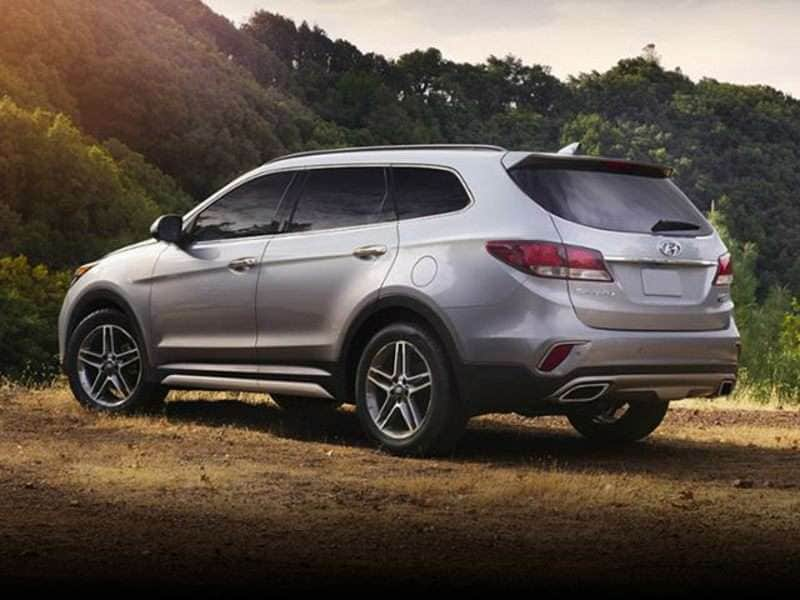 Photo by Hyundai
6) 2016 Ford Explorer
The 2016 Ford Explorer is the third member of our 6-passenger SUV list to draw from the same parts bin as the Flex (and by extension, the MKT). More rugged than either of its competitors, the Ford Explorer's optional second row captain's chairs can also come with inflatable seat belts, which is a new and exclusive safety feature introduced by the Blue Oval. 80 cubic feet of storage space is somewhat on the small side for a vehicle in the Explorer's class, but it compares well against the Flex and gives buyers a distinct personality choice in deciding between the two SUVs. The Explorer's best fuel economy comes from its 3.5-liter V6, which provides 290 horsepower as well as 17 MPG in the city and 24 MPG on the highway.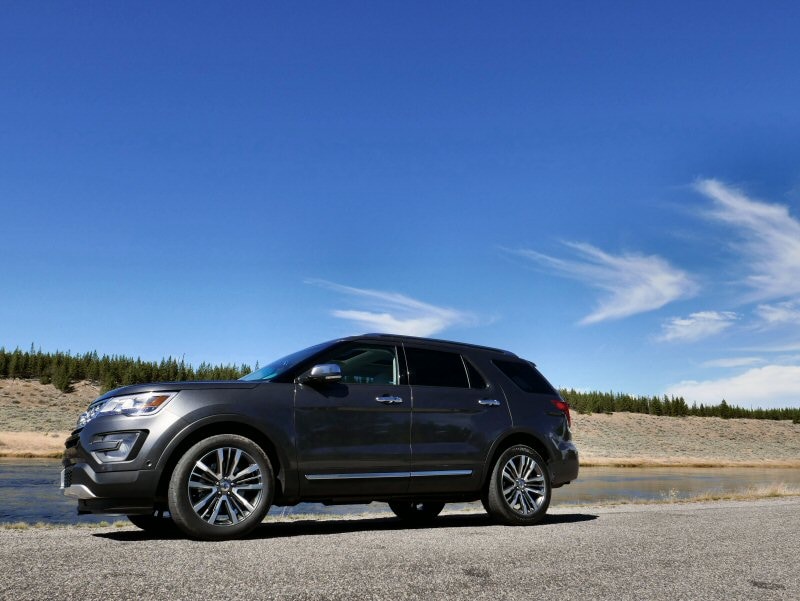 Photo by Benjamin Hunting