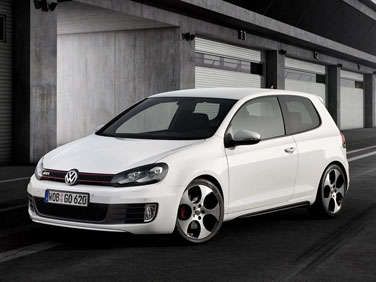 Sports cars represent the apex of on-road automotive performance. Unfortunately, in many cases they also occupy the top slot in terms of pricing. Over the last few years, a number of appealing – and affordable – sports cars have emerged that are providing enthusiasts with the chance to explore their passion for speed and handling without blowing their budgets. Some of these are redesigned old favorites, while others are more recent additions to the sports car family.
Let's take a look at six different flavors of affordable sports cars that are currently available in showrooms across the country.
01. 2011 Ford Mustang GT
The Ford Mustang gained serious bite for the 2011 model year when it was gifted with an all-new 5.0-liter V-8 engine in the GT trim. Capable of producing 412 horsepower and 390 lb-ft of torque, the Mustang now provides serious acceleration, hitting 60 miles per hour in a standing start in just 4.8 seconds. A six-speed manual transmission is standard equipment, but a six-speed autobox can be had as an option. Additionally available is the Brembo Brake package, which adds 19-inch wheels and bigger brakes to the Mustang GT, as well as the choice of 3.55 and 3.73 rear axle gears to complement the coupe's stiff, sport-tuned suspension system.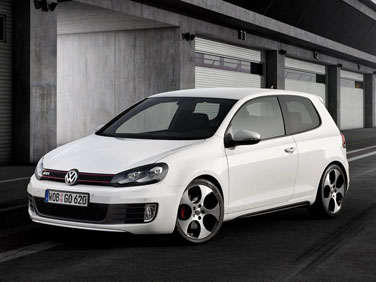 02. 2011 Chevrolet Camaro SS
The Chevrolet Camaro is the traditional rival to the Mustang, and the 2011 Chevrolet Camaro SS model matches the Mustang's GT trim note for note in terms of providing V-8 power: its 426 horsepower, 6.2-liter mill also generates 420 lb-ft of torque when matched with the standard six-speed manual transmission. Six-speed automatic editions see engine output drop somewhat to preserve gearbox internals, but the self-shifted Camaro SS rings in with the same 0-60 miles per hour time as its Blue Oval competitor. A responsive suspension system is included with the SS edition, and 20-inch wheels can be added as an option.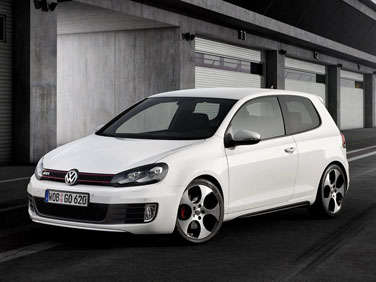 03. 2011 Subaru Impreza WRX
The 2011 Subaru Impreza WRX approaches the affordable sports car segment from a unique angle, leveraging the Japanese car company's extensive rally racing experience into a potent street model. The Impreza WRX features a turbocharged, 2.5-liter four-cylinder engine that offers up 265 horsepower and 244 lb-ft of torque. Thanks in part to its all-wheel drive system, the compact rocket accelerates to 60 miles per hour in 5.3 seconds. A six-speed manual transmission is the only available gearbox. The Impreza WRX can be ordered in either sedan or practical hatchback body styles, and options include a short shifter and an upgraded gauge package that includes a turbo boost monitor.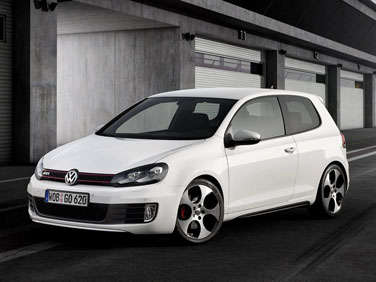 04. 2011 Volkswagen GTI
The 2011 Volkswagen GTI is the first front-wheel drive model on this list, and it acquits itself well in tests of cornering and overall handling thanks to the extra attention that has been paid to its suspension system and chassis. The GTI holds off challengers with a 2.0-liter, four-cylinder engine that makes use of a turbocharger in order to produce 200 ponies and 207 lb-ft of twist. 60 miles per hour arrives in just a tick over seven seconds, and the Volkswagen features the choice of either a traditional six-speed manual transmission or an advanced six-speed dual clutch automated manual unit that is accessed via steering wheel-mounted paddle shifters.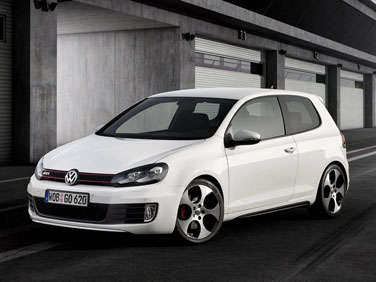 Page 6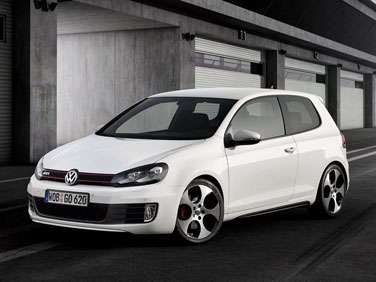 05. 2011 Chevrolet Corvette
Some might consider it odd that the 2011 Chevrolet Corvette is included on a list of affordable sports cars, but the coupe's sub-$50k price point makes it an absolute bargain when considering the potency of its overall package. The Corvette provides a lightweight fiberglass design that is wrapped around a 430 horsepower, 6.2-liter eight-cylinder engine that also grinds out 424 lb-ft of torque. The coupe sprints to 60 miles per hour in just 4.5 seconds, and it offers the choice of either six-speed manual or automatic transmissions (including paddle shifters for the latter). Stepping up to the Corvette GS maintains the same engine under the hood but adds a stiffer suspension system, an aggressive aero package and close-ratio gearing to improve acceleration even further.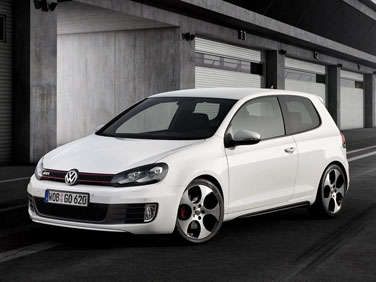 06. 2011 Mazda MAZDASPEED3
The 2011 Mazda MAZDASPEED3 is the perfect example of what can happen if engineers are allowed to run wild on an entry-level compact hatchback. The MAZDASPEED3 shares its basic platform with the more sedate MAZDA3, but it benefits from the inclusion of a high-strung, 2.3-liter turbocharged four-cylinder engine. This allows the MAZDASPEED3 to scream its way to 263 horsepower and 280 lb-ft of torque. A six-speed manual transmission handles the engine's high output, and a limited-slip front differential does its best to corral each and every horse and send it straight to the pavement. The hot hatch reaches the 60-mile per hour marker in a brisk 6.3 seconds after launch.