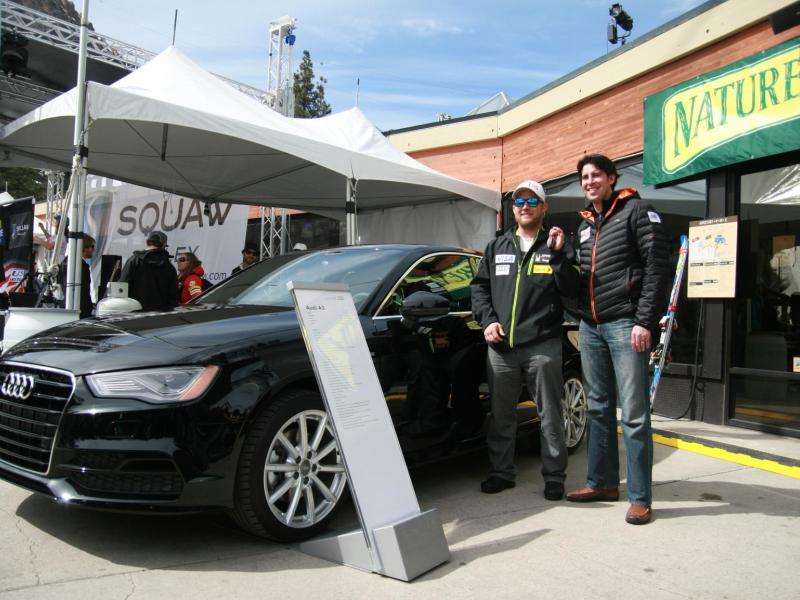 Although the much-anticipated 2015 Audi A3 Sedan didn't "officially" go on sale until April 3, at least one driver got his a few days early. Andrew Weibrecht, who earned silver medal in the "super G" event at the 2014 Winter Olympics in Sochi, Russia, was presented with his keys at the end of March. How did Weibrecht get so lucky? By persevering in his sport despite a long run without any luck at all—at least none of the good variety.
Weibrecht broke out as one of the world's top alpine skiers in 2010, with a super G bronze medal in the Vancouver Olympics, but was injured soon after. And soon after that and soon after that and soon after that, too. Needless to say, after four significant injuries in three years, Weibrecht was a longshot to continue on the U.S. Ski Team—which is sponsored by Audi—and even make it to Sochi. Make it he did, however, and he then continued his comeback by upsetting most of the field to capture the second Olympic medal of his career.
"When we first heard Andrew's story, we were so impressed by his unwillingness to be intimidated or compromise in the face of a challenge that we felt the need to act quickly and reward him for his accomplishments," said Loren Angelo, director of Marketing, Audi of America. "We are proud to award Andrew an all-new A3—a car that never compromises on the high level of luxury and technical features Audi is known for—and continue to build our company's relationship with the U.S. Ski Team."
That reward includes the one-year complimentary loan of a 2015 Audi A3 Sedan, and Weibrecht's was delivered at a special ceremony at the Nature Valley U.S. Alpine Championships in Squaw Valley, Calif., where he was competing.
For the rest of us, the 2014 Audi A3 Sedan currently is on sale with an MSRP that starts at $29,900.