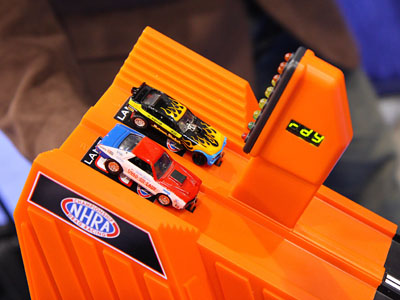 Expert Toys, Inc.
www.dragtracks.com
Drag racing is quintessentially American. So are Hot Wheels. Put them together and you have the perfect gift for your budding gearhead. Dragtracks works with any Hot Wheels or Matchbox car, and just like real drag racing, relies on reaction time and car selection.
Page 2
Hitch Critters/Frogworks
863-514-4520
www.hitchcritters.com
This is either the most awesome or most stupid invention ever. Yet even those who fall into the latter category have to admit that the redneck-cool associated with a flopping bass or growling pit bull thrashing on your trailer hitch is irresistible. Would we put one on our truck? Give us a minute...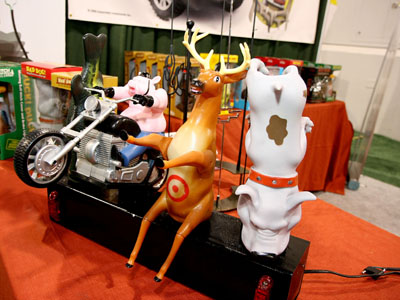 Page 3
Alfred Hitch Cover
800-922-6733
www.alfredhitchcover.com
In the category of "more stuff to do with your trailer hitch when you're not towing a boat to the river" come these fully-licensed NFL, MLB and collegiate hitch covers for pickups, SUVs and vans. Made of durable and colorful cast metal, they're available for Class III hitches in standard and tailgater versions, the latter with an integrated bottle opener, of course.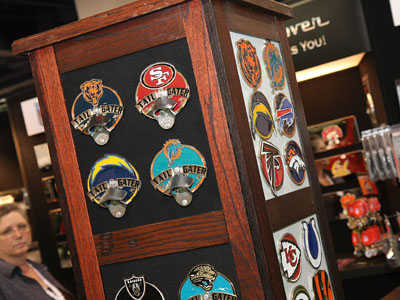 Page 4
Hitch Critters/Frogworks
863-514-4520
www.taylorgifts.com
Are you unsatisfied with your truck's lack of horns? No, not the "honk-honk" kind, but the 10-point kind? Then from the people who brought you Hitch Critters come Truck Antlers! Roll them up in your truck's window for the ultimate truck-into-buck driving experience. Why? Why the hell not?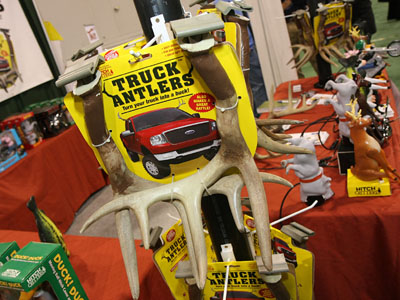 Page 5
US Speedo
810 244 0909
www.spotlight-led.com
The accessory port in your car goes unused 99 percent of the time anyhow, so why not put a rechargeable LED flashlight in there? Yeah, yeah, you never need a flashlight...until it's pouring rain in the middle of the night and you have a blowout and get all Ralphie with the lugnuts and can't find them in the dark. Now don't you wish you had a flashlight handy?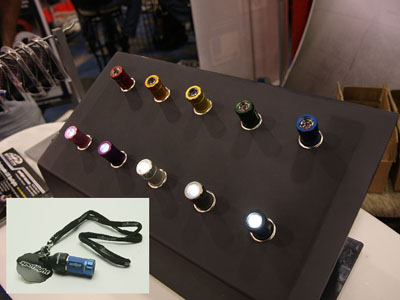 Page 6
Check out the best accessories, wheels, audio systems, custom cars and even green technology at the 2008 SEMA show!
Photo Credit: MyRide Staff