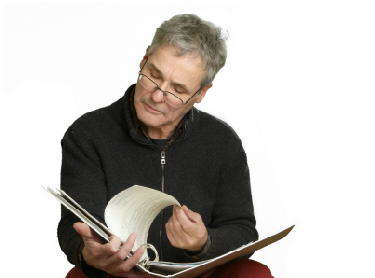 When shopping for a used car you need to be especially vigilant. Not so much because used cars are inherently flawed, but because your purchase will usually be an as-is situation with little'"if any'"recourse should you get less than you bargained for. Still, this is no reason to miss out on the potential savings that go along with purchasing a pre-owned car. If you know what to look out for, you can set yourself up with a sweet ride at a really good deal.
1. : If the car has a Salvage Title, Flood Title, Buyback Title, or a Rebuilt Title, odds are you're setting yourself up for problems down the road. These titles are issued when the car has been pronounced legally dead and resuscitated for subsequent sale. Typically an insurance company, because of a severe accident, flood damage, or some other cataclysmic circumstance, has declared these cars a total loss. A Buyback Title is issued when a car is bought back from a consumer under the Lemon law. Even though it was bought back, a seller could 'fix' it and the vehicle could find its way back on the market as a used car.
2. : As a basic rule of thumb, anything over 12,000 miles a year is generally considered a high-mileage car. To calculate this, simply take the model year of the car, subtract it from the current year and multiply the difference by 12,000. (2010 - 2005 = 5 x 12,000 = 60,000) If the product is significantly lower than the odometer reading of the car, you're looking at high-mileage. The car's price should be adjusted accordingly.
3. : If some of the tires on the car show more wear than others, you either have a car whose maintenance has probably been neglected, or you have a car that has a suspension or steering problem. Either way, uneven tire wear should be a red flag and cause for additional scrutiny.
4. : Taking a magnet with you to inspect a used car is a pretty good idea. Cars are made of steel (for the most part) so if a magnet doesn't stick to a body panel (that isn't fiberglass, aluminum, or carbon fiber), it has probably been repaired using filler. Also, if the gaps around the hood, doors and trunk lid are too wide'"or not straight'"that's another indication of poorly repaired body damage.
5. : Squeaks and squeals from under the hood definitely mean something is awry. Squeaking is typically drive belt related, ticking could be valve problems. Also, odors like gas, burnt oil, or antifreeze can be a telltale sign that something mechanical needs attention.
6. : Though it may make a car more collectible, it also has the potential to make it more expensive to repair. Anything made in limited quantities is going to be more expensive to replace and potentially difficult to find. If you find the car has a special suspension system, alternate body panels, or other limited edition special equipment, beware. If something goes wrong with those parts you might be looking at a big repair bill.
7. : While not a definite indicator of trouble, scrupulous owners are pretty fastidious about record keeping. They know it has a positive impact on the resale value of the car. Anybody really concerned about what they'll get when they sell the car is probably on top of scheduled maintenance and anxious to demonstrate that by having the service book stamped and holding on to the receipts. Yes, we know things go missing, which is why this one isn't an absolute. However, missing service records should be cause for a second thought.
And that's where a vehicle history report can come in handy. However, whether you run into any of these concerns or not, you should always take any used car you're considering to be inspected by a trusted professional mechanic, one knowledgeable in the make of car you're looking at. A few bucks spent on an inspection can potentially save you hundreds of bucks in repairs.