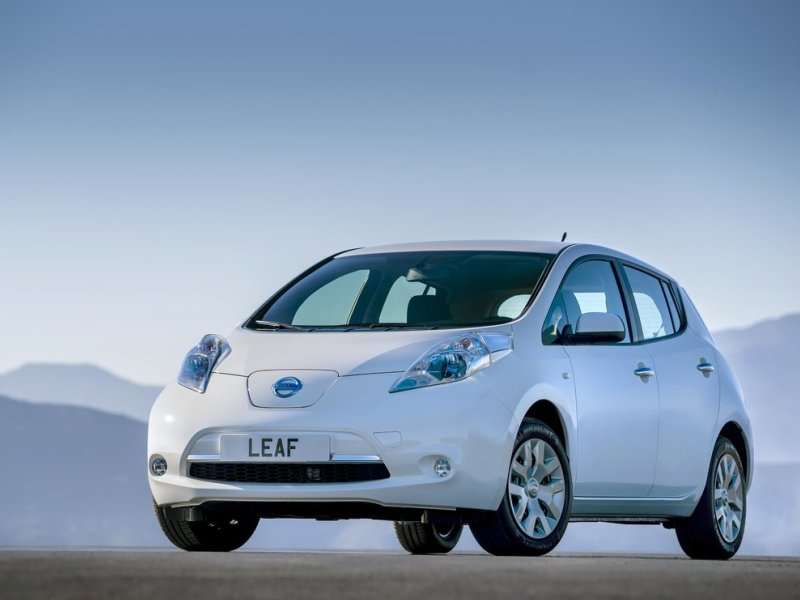 Now that the industry's September sales numbers are mostly sorted out, the results show surprisingly strong demand for electric vehicles and diesel-powered entries, sales of which were up 40.6 percent and 13.3 percent, according to the HybridCars.com Dashboard (the source for all numbers here). Those with a nose for numbers may recall that the industry as a whole lost ground last month; with two fewer selling days in September 2013 as compared to September 2012, overall industry volume was down about 3.9 percent on a year-over-year basis. And while hybrid sales did drift lower in September, it was by about 3.6 percent, a slightly better rate than for the U.S. auto marketplace as a whole.
Also, when it comes to those EVs, it's quite possible that the numbers are even better than they first look. That's because Tesla doesn't report its sales results the way other automakers do, so it's hard to get a handle on its monthly performance. Thus, HybridCars.com estimates about 1,100 Tesla Model S sales were recorded in the U.S. in September, with the car scoring about 4,400 sales for the third quarter.  However, an analyst at the investment site Seeking Alpha recently crunched some numbers and believes the company sold north of 6,300 units during that time.
We'll find out for sure when Tesla releases its third-quarter financial results next month, but thatchange would have a big impact on the EV sales leaderboard. After all, even while amping up sales by almost 41 percent last month, the EV segment delivered just 8,127 units in total, with the top 10 finishers as follows:
Nissan Leaf—1,953 sales, up 98.5 percent
Chevy Volt—1,766 sales, down 38.1 percent
Toyota Prius Plug-in—1,152 sales, down 38.1 percent
Tesla Model S—approx. 1,100 sales, up 816.7 percent
Ford C-MAX Energi—758 sales in its first September on the market
Ford Fusion Energi—750 sales in its first September
Toyota RAV4 EV—167 sales, up 173.8 percent
Smart Electric Drive—137 sales in its first September
Ford Focus Electric—110 sales, up 86.4 percent
Chevy Spark EV—78 sales in its first September
September Auto Sales: Diesel Demand up for BMW X5, Chevy Cruze
With Audi making a strong push to support its new wave of TDI models, it's no surprise to learn diesel sales reached 12,504 units in this country last month, marking a robust gain of 13.3 percent. But September surprises actually came from two different brands: BMW and Chevrolet.
For the former, the diesel-powered 2014 BMW X5 (i.e., the BMW xDrive35d) enjoyed an 11.9 percent sales spike, on 939 units, and climbed from seventh to third place on the diesel top-10 list. Moving up the same number of spots was the 2014 Chevy Cruze Turbo Diesel. The Bowtie Brand's entry went from ninth to fifth, thanks to 479 sales in its initial September at dealerships. Again, the absolute numbers here are fairly small, but seeing an uptick in diesel demand for makers other than VW/Audi is a good sign for the segment.
On the other hand, Volkswagen does continue to dominate in terms of diesel volume, as shown by the diesel segment's top-10 sales leaderboard for September:
VW Jetta TDI—3,716 sales, down 16.9 percent
Volkswagen Passat TDI—2,784 sales, up 4.1 percent
BMW xDrive35d—939 sales, up 11.9 percent
VW Golf TDI—528 sales, down 42.1 percent
Chevy Cruze Turbo Diesel—479 sales in its first September
Audi Q5 TDI—474 sales in its first September
Mercedes-Benz GL350 BlueTEC—467 sales, up 54.1 percent
Porsche Cayenne Diesel—447 sales, up 70 percent
Audi Q7 TDI—424 sales, up 24.3 percent
BMW 328d—421 sales in its first September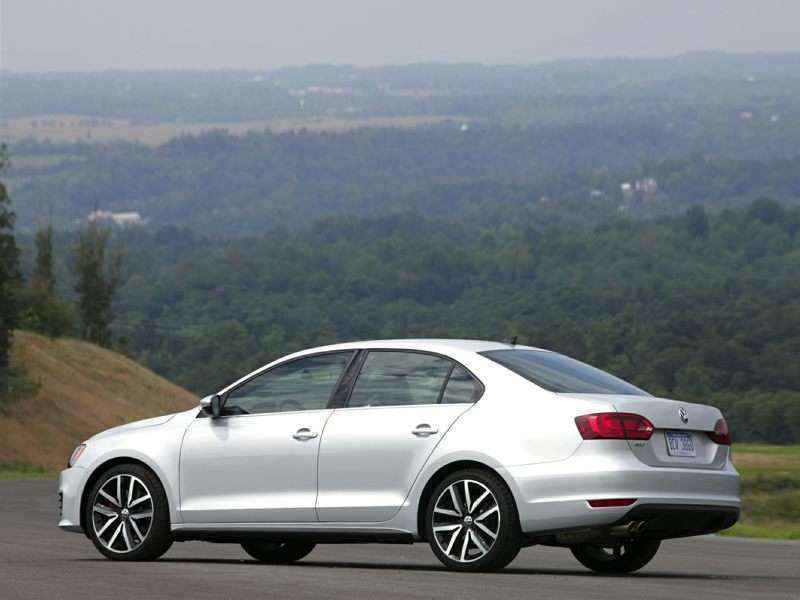 September Auto Sales: Ford Fusion Hybrid Heats Up
Perhaps it's a sign that consumers have fully embraced hybrids as part of the mainstream: Hybrid sales essentially followed those of the marketplace as a whole in September, when deliveries in the segment slipped to 33,576 units, reflecting a 3.6 percent falloff from the same month last year.
In a shocking turn of events, Toyota actually bore the brunt of the decline. The automaker held onto the top four spots on the sales list—with the Toyota Prius, Toyota Prius c, Toyota Camry Hybrid, and Toyota Prius v, in that order—but all four were hit by drops in volume. In fact, of the 11 Toyota/Lexus hybrids that earned sales in the previous month, nine were in the red, while the remaining pair included a vehicle in its first September (the Toyota Avalon Hybrid) and another that delivered just three units (the Lexus LS600h).
On the other hand, both of the Blue Oval's top hybrids, the Ford Fusion and Ford C-MAX, continue to see high demand, as do the Hyundai Sonata and Kia Optima Hybrids, and they helped fill out the segment's top-10 sales rankings as indicated below:
Toyota Prius—9,033 sales, down 16.4 percent
Toyota Prius c—3,283 sales, down 3 percent
Toyota Camry Hybrid—3,069 sales, down 17.1 percent
Toyota Prius v—2,422 sales, down 21.6 percent
Ford Fusion Hybrid—2,265 sales, up 152.2 percent
Hyundai Sonata Hybrid—2,102 sales, up 34.8 percent
Ford C-MAX—1,424 sales, up 47 percent
Kia Optima Hybrid—1,272 sales, up 41 percent
Lexus ES Hybrid—1,223 sales, down 12.6 percent
Toyota Avalon Hybrid—1,104 sales in its first September