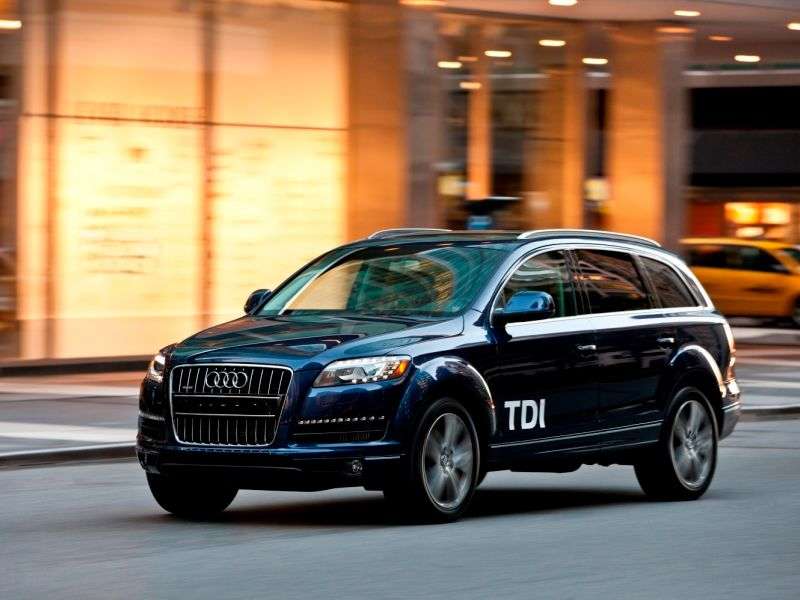 September was a challenging time for most of the auto industry, but the premium German brands seemed to weather the storm relatively well. Audi, Mercedes-Benz and BMW all sold more vehicles last month than in September of 2012, with Audi and M-B both also setting all-time sales records for the month. In fact, the four-rings brand extended its ongoing streak of record-setting sales months to 33 in September, backed by 13,065 deliveries—an increase of 6.2 percent as compared to September 2012.
"Audi momentum remained strong in September with several new models expanding our lineup for the final push to another year of record sales," according to Mark Del Rosso, executive vice president and COO for Audi of America. "With the Audi A6 TDI, A7 TDI, A8 TDI and Q5 TDI clean diesel models, along with the SQ5 performance crossover on dealer lots, we are confident of setting record sales again this year."
The Audi Q5 TDI and its hi-po variant, the SQ5, should be particularly welcome, as the brand's premium compact crossover already has developed significant momentum from its gas-powered entry. As a result, the Audi Q5 raked in 3,268 sales in September to lead the brand with a 44.9 percent jump in deliveries; on a year-to-date basis, the Q5 had advanced sales by 43.7 percent.
Also seeing impressively strong sales in September were the Audi A4, which led the brand in volume with 3,357 sales (+28.8 percent), and the brand's larger crossover, the Audi Q7, which was good for 1,386 sales and a 31.9 percent jump in volume.