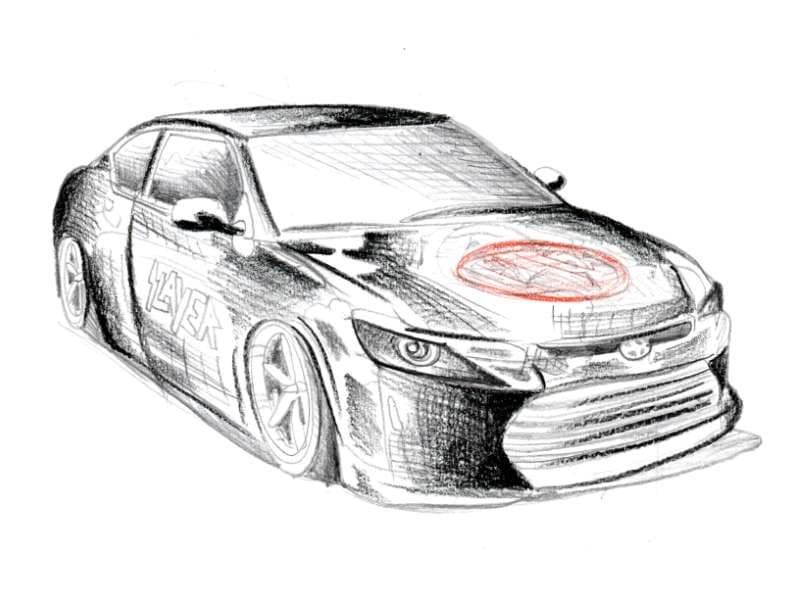 2014 scion av sketch
Scion is bringing a pair of one-off vehicles to this year's SEMA show that have been crafted with the help of some very unique people. The brand teamed up with metal band Slayer and professional skateboarder Riley Hawk to create their interpretations of Scion vehicles.
Slayer's vehicle is the Scion tC which has been given a thrash-metal theme. The inside has been changed into a multimedia machine with a number of amps and speakers, along with a custom mixer and a 32-inch monitor.
For Riley Hawk, he chose the Scion xB. His vehicle is pays homage to the 70's van culture with a high top and porthole window. The interior has been outfitted with wood paneling, a custom sound system, and shag carpet.
"SEMA is the ultimate opportunity to look at Scion vehicles through a new lens. We're looking forward to showing fans what Riley Hawk and the members of Slayer envisioned for the tC and xB and encourage fans to imagine for themselves," said Doug Murtha, vice president of Scion.