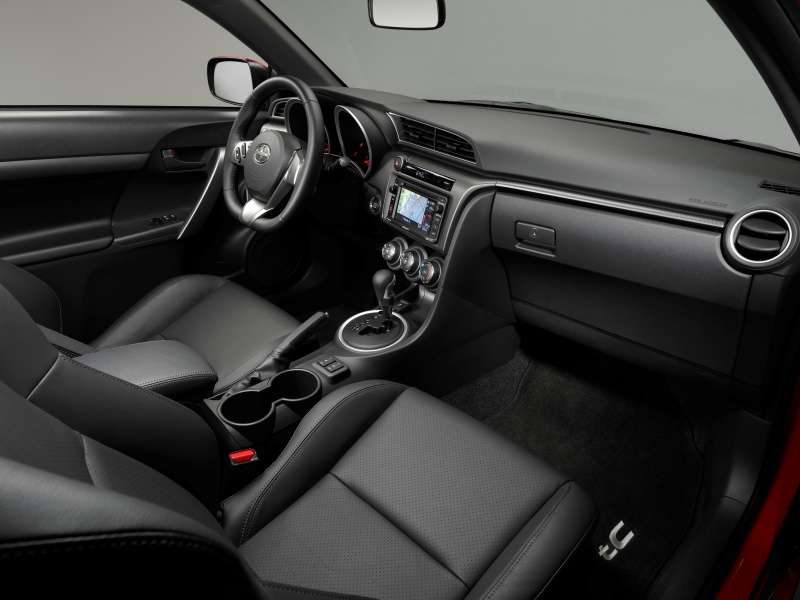 This year, Scion will be introducing two limited edition models that up the luxury quotient. Called the Monogram Series, the limited edition trim will be available on the Scion tC and FR-S coupes.
The two models will share a number of upgrades including premium audio with navigation, heated front seats, leather, and push-button start. In addition, the two will also have their own unique upgrades. On the Monogram Series tC, therewill be upgraded trim pieces and a leather shift. For the Monogram Series FR-S, there will be heated mirrors, HID headlights, and automatic climate control.
"Through this limited edition Monogram Series, Scion brought together extra comforts and conveniences in the FR-S and tC without sacrificing value. By incorporating these features as standard for a limited time, we provide a great price to go head-to-head with the competition and encourage more drivers to get excited about experiencing a Scion," said Scion Vice President Doug Murtha.
The Monogram tC and FR-S will hit dealerships in February with prices starting at $21,400 for the tC and $27,400 for the FR-S. Scion will only build 2,000 examples of the FR-S and 2,500 of the tC.