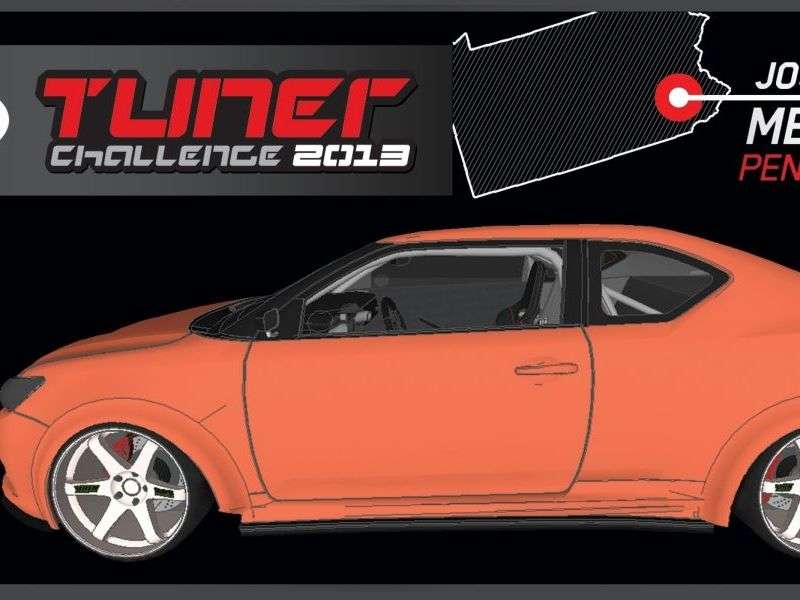 Scion has announced their finalists for this year's Tuner Challenge. The contenders will be given a stock 2014 Scion tC and a $15,000 build budget to produce their creation. The finished vehicles will be shown at the 2013 SEMA Show in Las Vegas from November 5th through the 8th. While at the show, the vehicles will be evaluated on their creativity and execution. There is a lot at stake as the winner will be taking home $10,000.
"Fresh off its arrival in showrooms, the redesigned 2014 tC kicks off this year's Scion Tuner Challenge with an inspiring versatility for tuners and new energy. Scion's events at the SEMA Show continue to showcase the creativity of car builders around customization and the personality they bring to their cars. We're looking forward to seeing what this year's finalists create," said Scion Corporate Manager Dave Harbuck.
The three finalists are:
Josh Croll of Mertztown, Pennsylvania (rendering pictured above) Walter Franco of Seattle, Washington Young Tea of Alhambra, California
The winner of the Scion Tuner Challenger will be announced on November 6th.