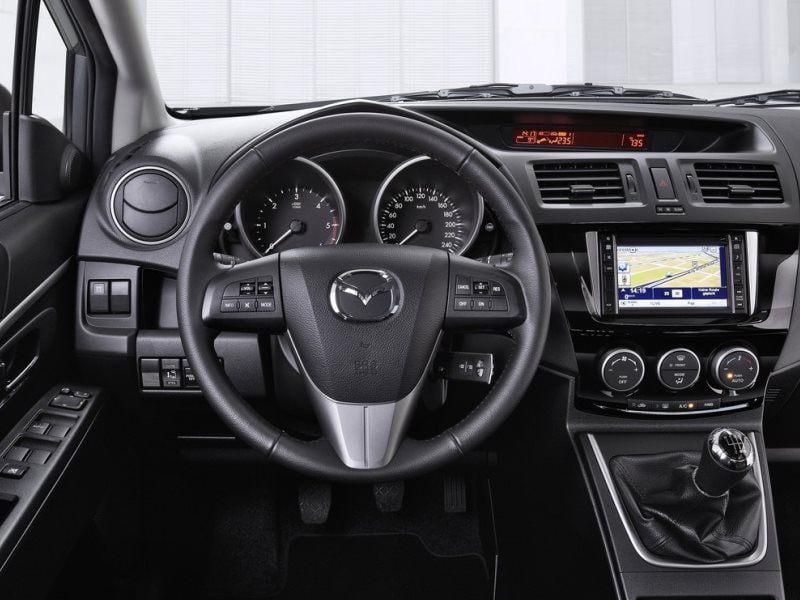 2015 marks the end of the road for one our favorites here at Autobytel, the Mazda5. This small minivan won our hearts with its combination of practicality and sportiness - so much so, in fact, that we named the Mazda5 our best minivan of 2013. Unfortunately, with the rise of compact crossovers the Mazda5 saw its sales decline sharply, leading to the decision handed down in August of last year to discontinue the Mazda5.
Before the Mazda5 heads off to that great parking lot in the sky, however, we're remembering all of the qualities that earned it a special place in our heart. 
1. Fun to Drive
Minivans aren't typically the first vehicle that springs to mind when the desire for a fun drive sets in. Instead, they are usually associated with school runs, grocery trips, and the minutiae of everyday life. The Mazda5, however, is the exception to that rule. Based on the Mazda3 with a little extra zoom-zoom from Mazda's engineers, the Mazda5 proves that an excellent chassis and precise steering are enough to override a minivan's "blah" factor.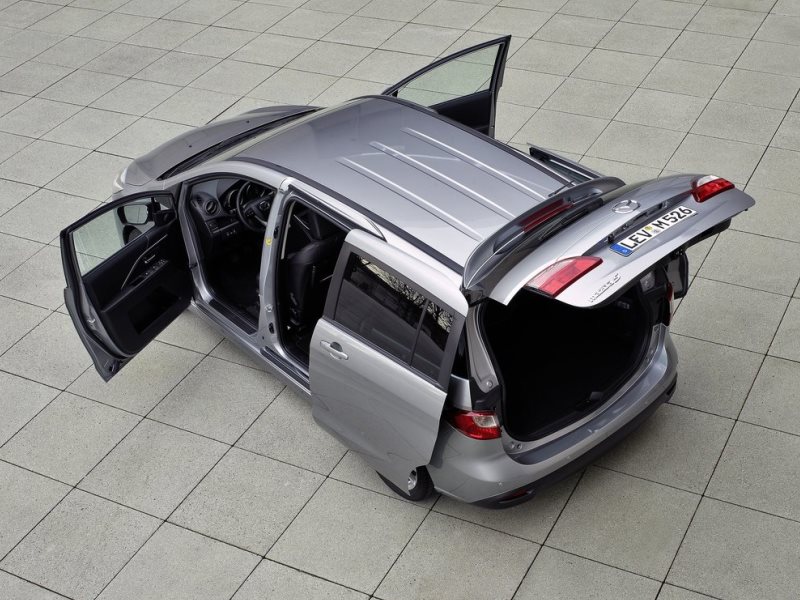 2. Manual Transmission
Most of the editorial staff here at Autobytel retains a fervent love for manual transmissions based purely on their association with a superior driving experience. In this age of drive-by-wire this and electronic that, up- or down-shifting with crisp response is a rare joy. That's why it comes as a bit of a surprise that Mazda offered a six-speed manual for the 5 - a minivan with a manual? Quick, we're feeling faint.
This option increased the fun quotient of the Mazda5 by a fair amount, and it was quite disappointing to see it dropped from the spec sheet for the 2015 model year.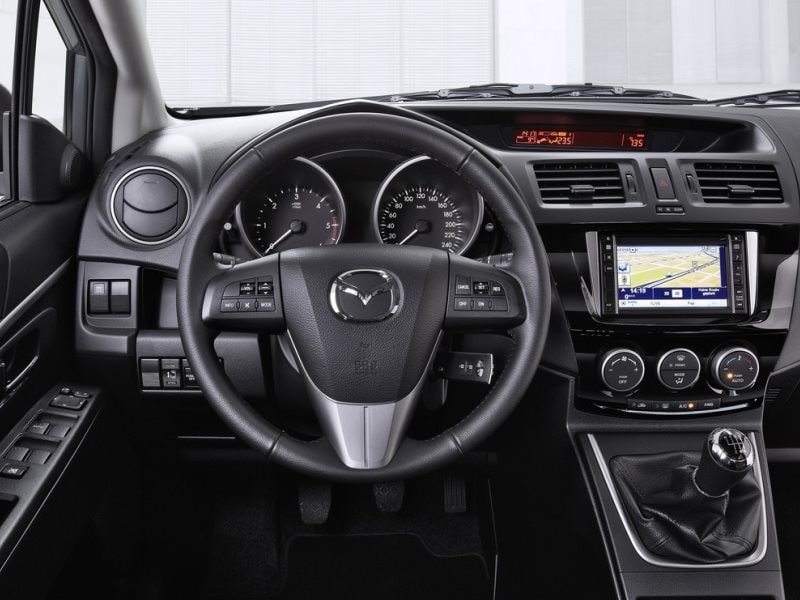 3. Fuel Economy
Most minivans don't boast stellar fuel economy due in part to their hefty weight and powerful V6 engines (necessery to propel all of that bulk). The Mazda5, on the other hand, is still able to pull some impressive numbers. The EPA rates the 5 at 21 City/28 Highway/24 Combined, when equipped with the 2.5L MZR four-cylinder and five-speed automatic transmission.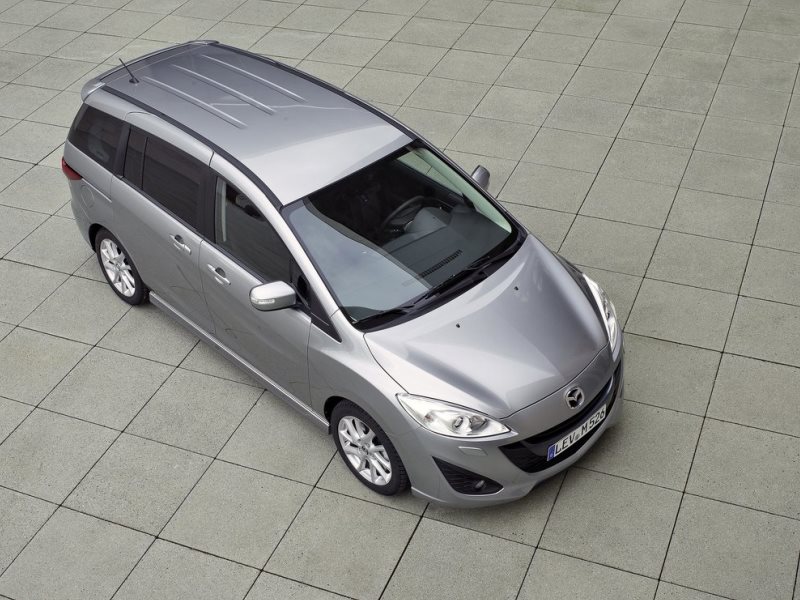 4. Smaller Size
When minivans were first introduced to the marketplace, they were usually available in either short or long-wheelbase. But in time, short-wheelbase models were eliminated as more customers opted for the long-wheelbase models, which were much better suited for hauling both people and cargo. Unfortunately, all of that extra space also made minivans notoriously difficult to navigate in parking lots and tight spaces. 
Mazda kept that issue in mind when designing the 5. Although a full-size minivan, the Mazda 5 boasts dimensions of 180.5 inches in overall length, 68.9 inches in overall width, and 63.6 inches in overall height. This makes the 5 one of the most maneuverable vehicles in its class.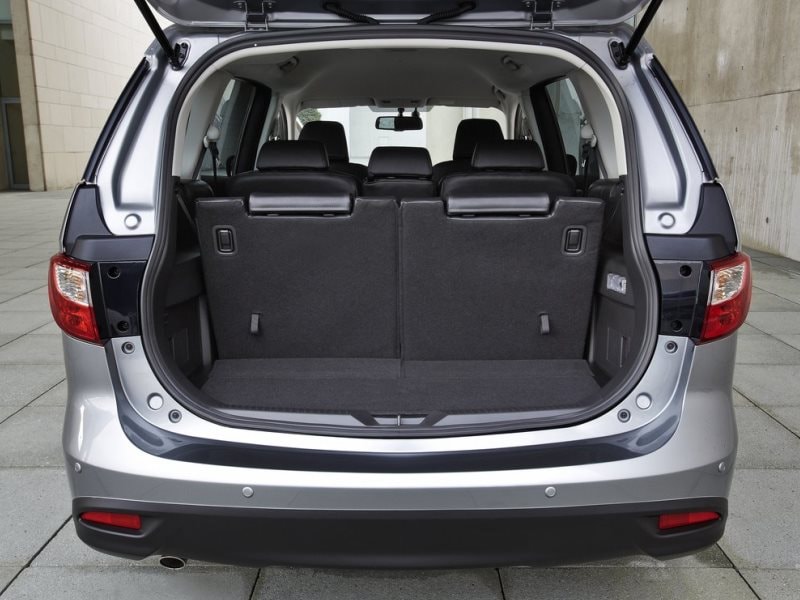 5. Pet Friendly
Sometimes, vehicles are called upon to transport a very different kind of passenger - pets. Whether it's a dog, cat, bird, or something else, most pet owners prize a vehicle that has enough space to accommodate the non-human family members too. This is where the Mazda5 scores a big advantage. Not only does the Mazda5 boast 44.4 cubic feet of space with the third row, it also provides a lower ride height, providing easy entry and exit for the larger four-legged friends.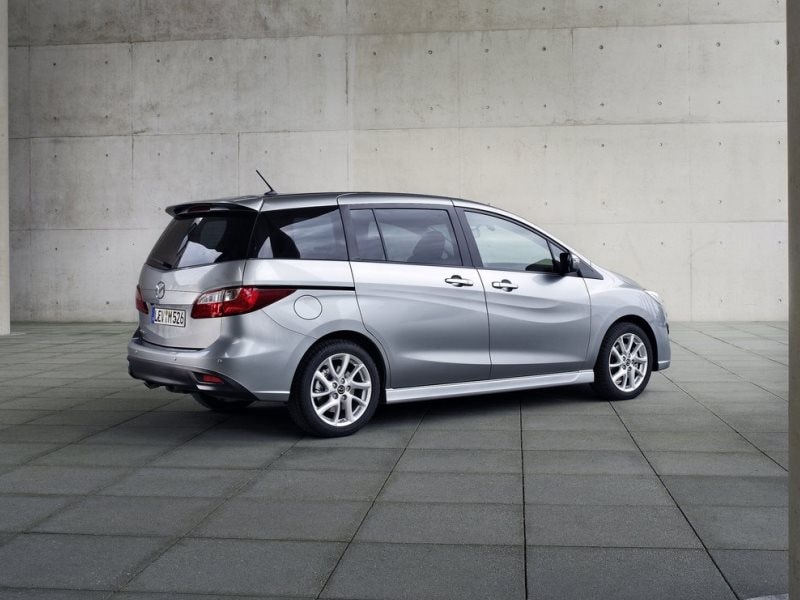 Photo by Mazda USA
6. The Price
The past few years have seen minivans climb steadily upwards in price. Today, a decently-equipped van can easily cost around $30,000, and that's without all the bells and whistle. Mazda bucked that trend with the Mazda 5. The 2015 Mazda5 kicks off at $21,240 for the base Sport model, and a relatively sedate $24,770 for the fully loaded Grand Touring model.