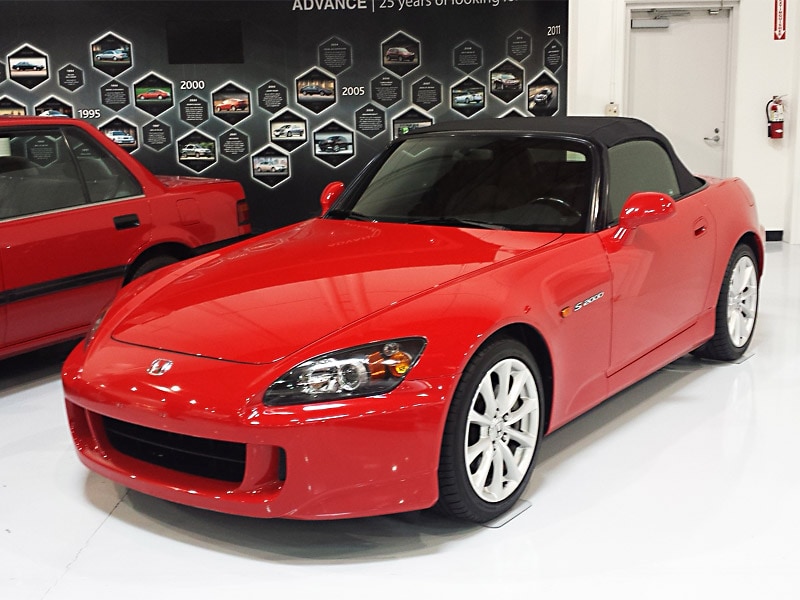 2006 Honda S2000 Honda Museum Torrance
You don't have to spend a lot of money to drive a fun, sporty car if you are willing to pick up a slightly used example of the vehicle that catches your eye. Aiming for a previously-owned sports car or sports sedan opens up a longer list of budget-friendly options compared to shelling out the premium prices asked for brand new models - and chances are, you'll still be covered by the factory warranty or a certified pre-owned program. Let's take a look at 10 fun and affordable used sporty cars that you might want to add to your test drive list.
1) Honda S2000
A used Honda S2000 can be thought of as a track weapon that has been toned down just enough for use on the street. Though this model was discontinued after the 2009 model year, making it one of the older options on this list, Honda's commitment to reliability means a well-cared-for S2000 is still a viable option. Late model Honda S2000 roadsters feature a 2.2-liter, four-cylinder engine that pushes out 237 horsepower and 162 lb-ft of torque. Redlining at just under 8,000 rpm, the S2000 is shifted via a six-speed manual transmission and can hit 60 mph in just under six seconds. On a road course, the Honda's low curb weight and excellent balance make it a blast to push through the corners, with later models fixing the twitchiness that often caught novice drivers unaware at the limits of the vehicle's performance envelope.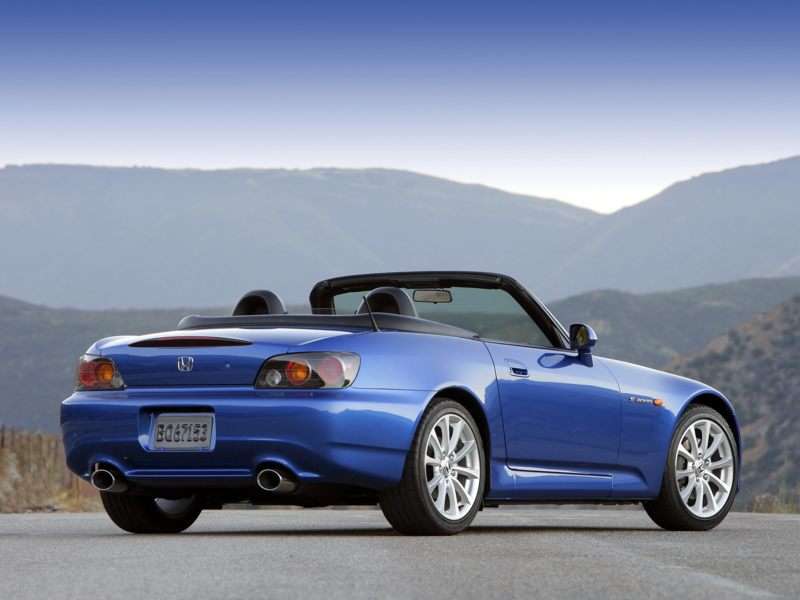 Photo by Honda
2) BMW M3 Coupe
BMW ended production of the M3 Coupe in 2013, as part of a move to revise the brand's nomenclature, but the model is still considered highly desirable. Picking up a used BMW M3 Coupe, with its 4.0-liter, 414-horsepower V-8 engine, is a guaranteed ticket to pure driving pleasure. A secondhand BMW M3 Coupe (which also benefits from 295 lb-ft of torque) also comes with a race-ready powerband that focuses on delivering most of its grunt high in the rev range. Six-speed manual and seven-speed dual-clutch automated manual transmissions are out there on the used M3 market, and the two-door sports car is capable of leaping to 60 mph from a standing start in just 4.6 seconds. Potential buyers will also be pleased with the BMW's high level of standard comfort features that complement its aggressive styling and top-notch performance.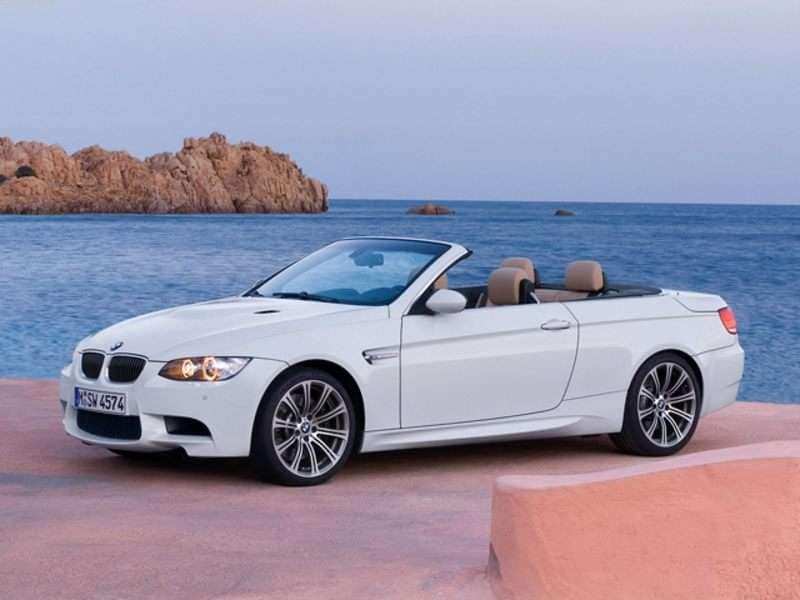 3) Chevrolet Corvette
A used Chevrolet Corvette has long been one of the biggest sports car bargains, especially a late example of the C6 generation that was produced until 2013. Even in base trim, the fiberglass-bodied Chevrolet Corvette coupe (also available as a convertible) comes with a 430-horsepower, 6.2-liter V-8 that reaches 60 mph just a tick quicker than the BMW M3. Move up to the Corvette Z06's 7.0-liter V-8 and you are looking at 505 horsepower and 470 lb-ft of torque. Throw in six-speed manual and automatic transmission options, an available magnetically-controlled adaptive suspension system, and a host of near-exotic features, and it's clear as to why a used Corvette continues to be a big performance favorite.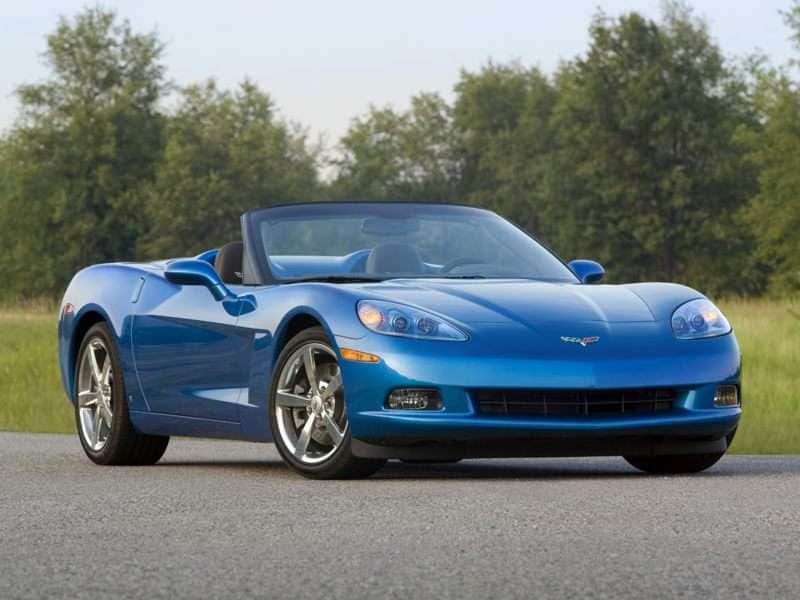 4) Mercedes-Benz C63 AMG
If it's got four doors, how sporty can a car really be? In the case of a used Mercedes-Benz C63 AMG, the answer is "more than you could even imagine." Secondhand versions of this German rocket ship make use of the same basic shell as the compact C-Class luxury sedan, but the installation of a 6.2-liter V-8 that churns out 451 horsepower and 443 lb-ft of torque transforms the Mercedes-Benz C63 AMG from boulevard cruiser to drag strip bruiser. 4.4 seconds are all that is needed for this eight-cylinder beast to blow through the trap at 60 mph, and a stiff suspension system, a seven-speed automatic transmission, and an available limited-slip differential can all be found under the skin of the slickly-styled sedan. The current generation of the C63 AMG goes back to 2008, which should help when it comes to finding an example that fits the budget.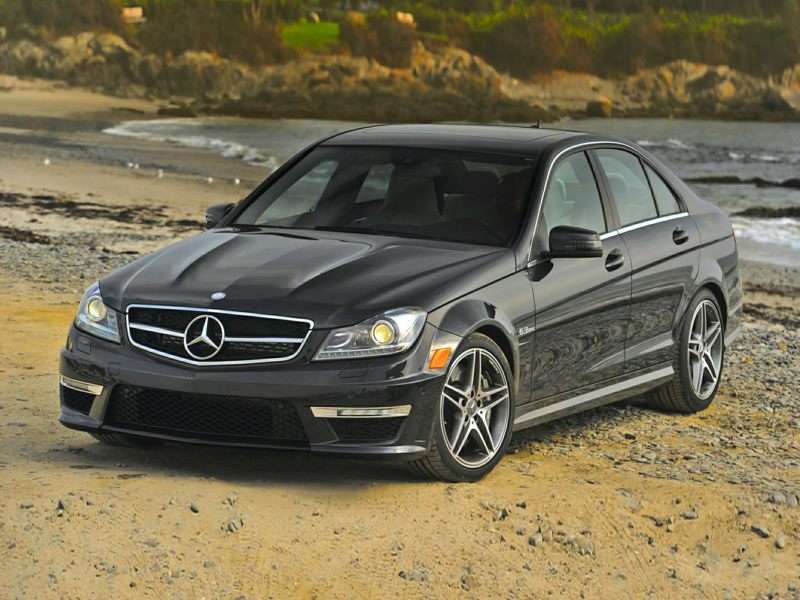 5) Honda Civic Si
The ninth generation of the Honda Civic, which has been in production since 2011, is a great option for a used sports car on a budget. Compact performance car fans have long been in the know about the potential for tire-burning shenanigans offered by a used Honda Civic Si. Found in both sedan and coupe editions, a used Honda Civic Si delivers inexpensive thrills via its sport suspension, limited-slip front differential, and six-speed manual transmission - all exclusive to the Si trim level in the Civic lineup. Under the hood, the Honda comes with a 2.0-liter, four-cylinder engine that breathes out 197 horsepower from a dizzyingly high rev limit, and 139 lb-ft of torque also play a role in getting the car to 60 mpg in 7.1 seconds.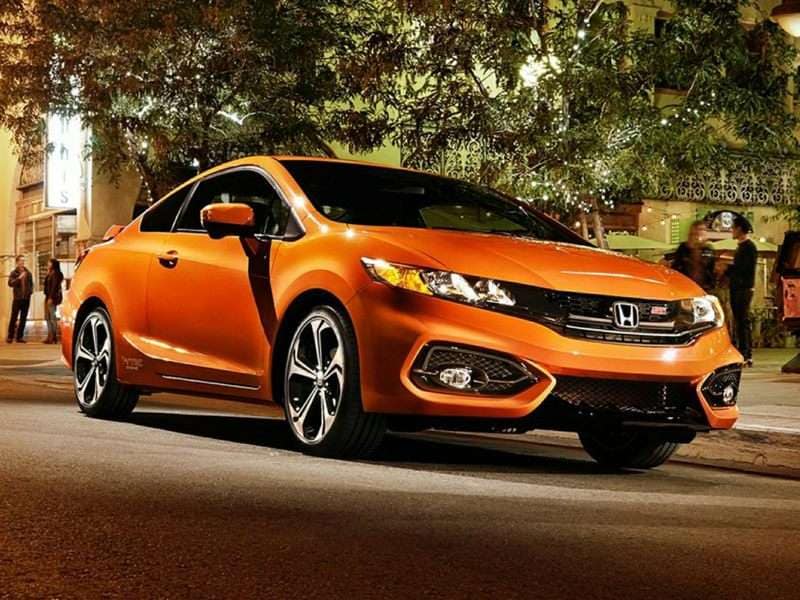 6) Nissan Sentra SE-R
The Nissan Sentra SE-R was last available in 2012, making it a good option for a tight price limit. A used Nissan Sentra SE-R is an interesting counterpoint to the Honda Si crowd. There's something to be said for being different, and a secondhand Nissan Sentra SE-R provides speed junkies with a couple of different options for keeping up with the rest of the compact sporty car crowd. The standard Sentra SE-R offers 177 horsepower and 172 lb-ft of torque from a 2.5-liter, four-cylinder engine, while the Spec V model moves up to 200 horses and 180 lb-ft of torque. Transmission choices include a continuously-variable automatic and a six-speed manual, and the Spec V is capable of leaping to 60 mph in 6.7 seconds.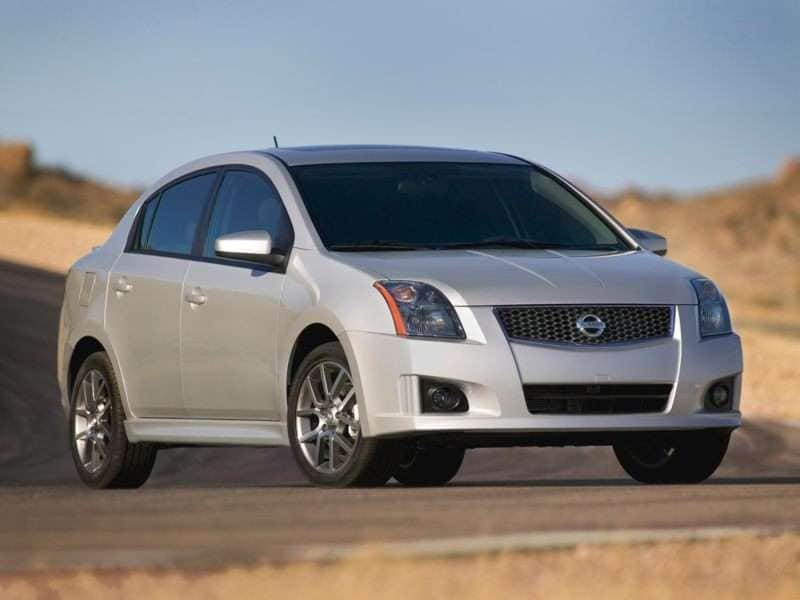 7) Hyundai Genesis Coupe
Drivers who are interested in hitting the track in a traditional, rear-wheel drive automobile that doesn't come with too high of a price tag frequently opt for a used Hyundai Genesis Coupe. This sleek two-door is available on the used market with either a turbocharged four-cylinder (2.0 liters, 210 horsepower, 223 lb-ft of torque) or V-6 (3.8 liters, 306 horsepower, 266 lb-ft of torque) engine under the hood. Matched with the choice of a five-speed automatic or six-speed manual transmission, the Genesis Coupe is a relatively neutral handler through the twisty bits, and in V-6 form it can blaze to 60 mph in less than six seconds.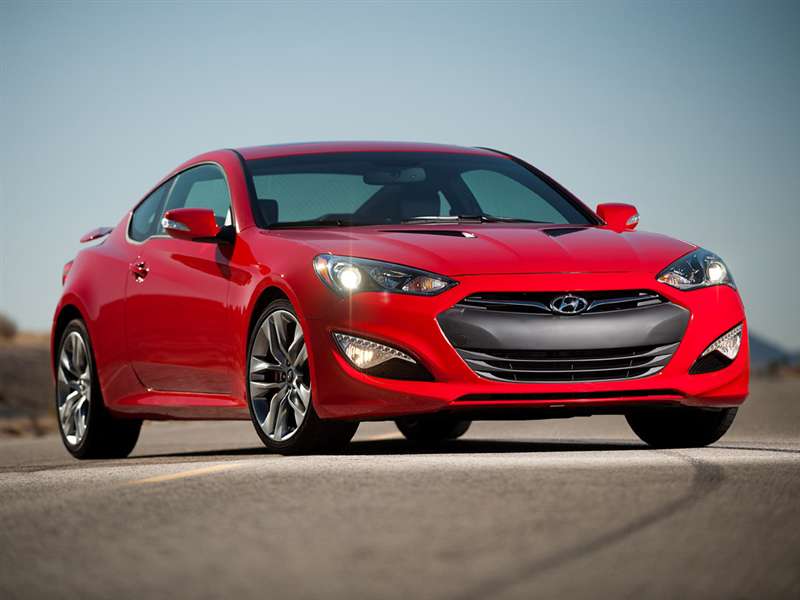 8) Nissan 370Z
A used Nissan 370Z keeps the Japanese automaker's long tradition of building sporty two-seat coupes alive and well. Used Nissan 370Zs are frequently found at motorsports events across the country, where they make excellent use of their highly tuned suspension systems and rigid chassis design. The 370Z's sole power plant, going back to 2009, is a 3.7-liter V-6 that is capable of producing 332 horsepower and 270 lb-ft of torque, sent to the rear wheels by either a seven-speed automatic transmission or a six-speed manual (each of which can be found with an automatic rev-matching feature for downshifts). 60 mph arrives in a very quick 5.1 seconds when the Nissan coupe is launched hard off of the line.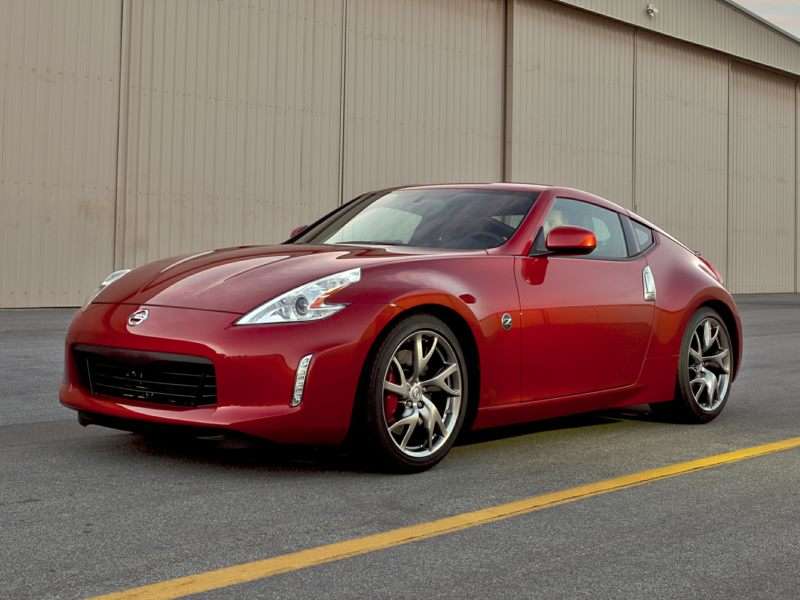 9) Cadillac CTS-V
All of what was said earlier about the sportiness of the C63 AMG sedan doubly applies to a used Cadillac CTS-V. One of the ultimate four-door performance cars, picking up a previously-owned Cadillac CTS-V (particularly if it comes with the optional Recaro seats) ensures enough performance capability to satisfy even the most demanding driver  556 horsepower and 551 lb-ft of torque are squeezed out of the Caddy's 6.2-liter V-8 via a supercharger, and both manual and automatic six-speed transmissions were offered with the automobile. 4.3 seconds is all it takes to hit 60 mph in the CTS-V, putting the vehicle in very exclusive company on both the highway and the track.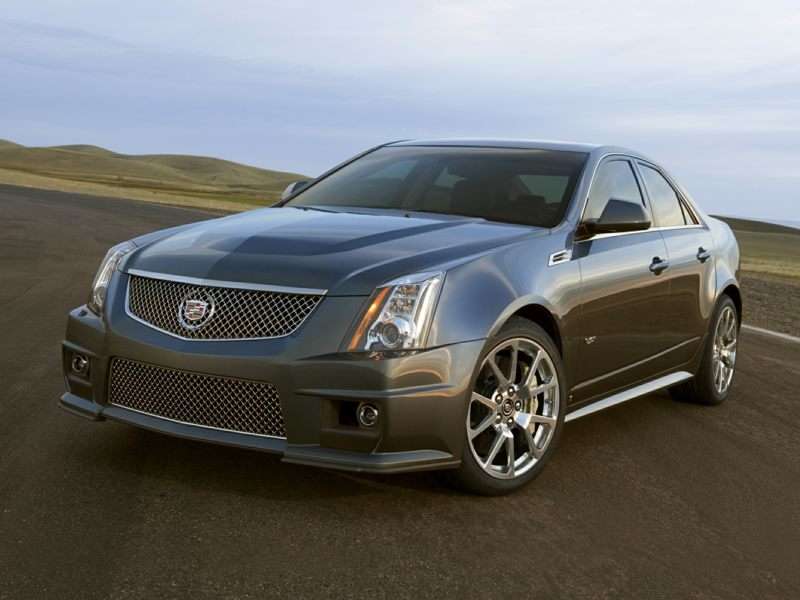 10) Porsche Cayman
Buying a used Porsche Cayman has become an excellent way to snag 90 percent of the handling and acceleration offered by its 911 big brother at a far lower price. A used Porsche Cayman coupe is quickly becoming one of the worst-kept secrets of track junkies across the country, and whether it is found in base form or S trim it makes for an uncompromising ride. The former delivers 265 ponies and 221 lb-ft of torque from a 2.9-liter, six-cylinder engine while the latter grinds 320 horsepower and 273 lb-ft of twist out of a 3.4-liter flat-six. Drivers can row their own gears via a six-speed manual transmission or rely on the lightning fast computer reflexes of the Cayman's available seven-speed dual-clutch automated manual. When outfitted with the seven-speed unit, the coupe screams to 60 mph in five seconds flat.