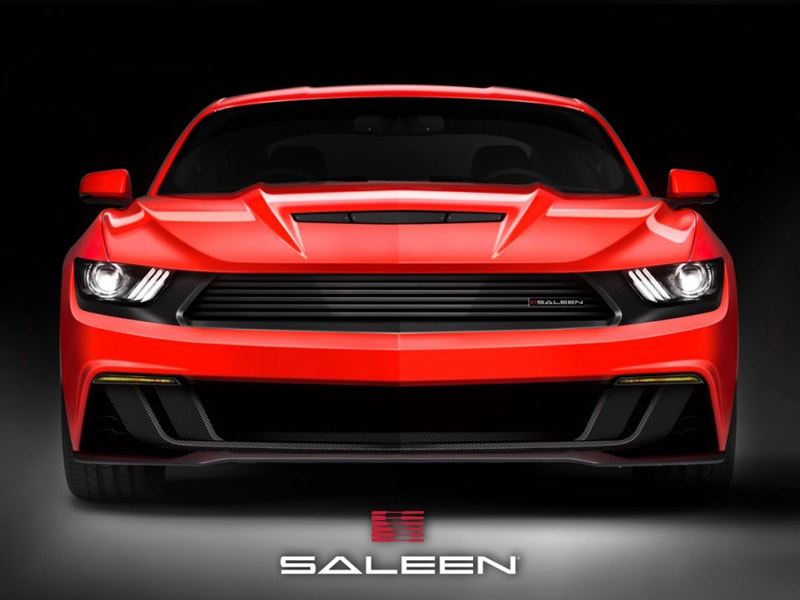 2015 Saleen
While the spotlight has recently been shining on their super-charged interpretation of the all-electric Tesla Model S, the American tuning house, Saleen, is showing that they have not forgotten where they started from. The upcoming S302, which promises to transform the 2015 Ford Mustang from high performance pony car into a world-class sports car, proves just that. Saleen Automotive is about more than simply dressing up sports cars with big wheels and body kits. After decades of cutting his teeth competing in Mustangs, Steve Saleen knows how to put together the total package.
Starting with the S302 White Label package, the 5.0L V8 breathes a little easier thanks to a free flowing intake and exhaust system and gets a little extra go-juice thanks to uprated fuel-injectors and new engine management to tie it all together. The upgrades are good for an additional 15 horsepower over the factory ratings, bringing output up to 450 horsepower and 410 lb-ft of torque. Knowing that power is nothing without control, Saleen upgrades the Mustang's dynamics with a complete suspension package designed to make this car handle better than Larry Shinoda ever dreamed a Mustang could. New brakes, bushings, springs, strut-tower brace and anti-roll bars all help the 20-inch tires stay in contact with the road while a new more aggressive hood, signature Saleen front grille and down force enhancing rear wing helps bring the whole package together.
For those with a more insatiable appetite, there's the 640 horsepower super-charged Yellow Label package. Despite the added grunt under the new hood, Steve deemed the underpinnings of the White Label adequate to handle the 565 lb-ft of thrust. However, the most hard-core Black Label package features a more aggressive visual treatment and suspension to match. Saleen is currently accepting orders for the new S302, which will be available for purchase sometime next year. Reserve yours now for only $2,015.