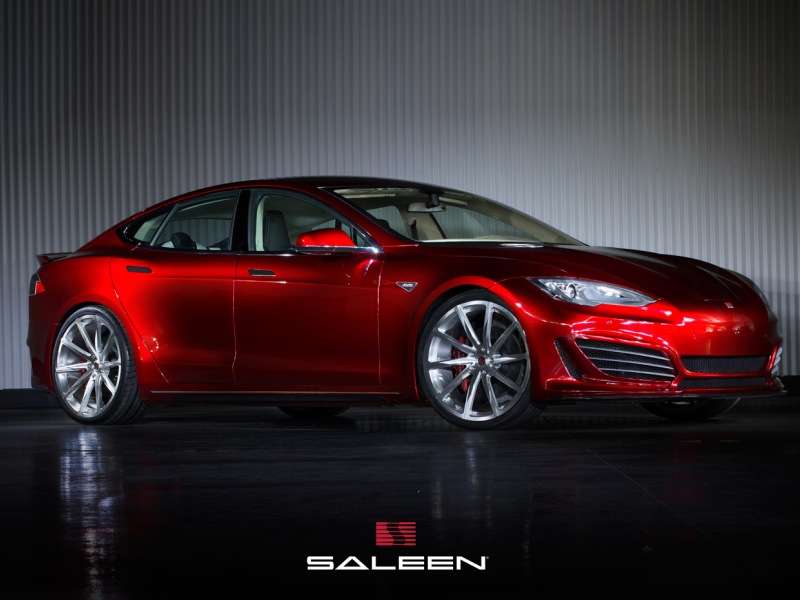 tesla model s saleen
Reports detailing Saleen's take on the Tesla Model S have been circulating for the past few months, and now we can finally put a name with a face. At the Pebble Beach Concours d'Elegance, the famed Ford Mustang tuner debuted the Saleen FourSixteen Model S.
"Tesla has created an entirely new class of American automobile. There are many similarities to this and how Ford created the 'pony car' class in 1964 with the Mustang, which is how these vehicles stand out from the rest of the pack," said Steve Saleen.
The transformation of a standard Model S to a Saleen FourSixteen Model S begins with changes to the exterior. The front end receives a new front splitter and a reworked grille that removes the massive Tesla emblem. Around back, the Tesla's distinctive profile is slightly altered by the addition of an integrated rear wing and diffuser. A set of twenty-one inch wheels become the new stock option, while a set of twenty-two inch wheels are available for upgrade. Inside, the FourSixteen Model S features (optional) four bucket seats with Saleen accents and center console.
The electric powertrain remains mostly unchanged save for the fact that the one-speed transmission now boasts a 11.39:1 final gear ratio, along with a locking differential unique to Saleen designed to launch the car faster off the line. Other performance changes include a carbon-ceramic brake package, a revised suspension setup, and an optional adjustable suspension setup.
Sadly, no performance figures were released.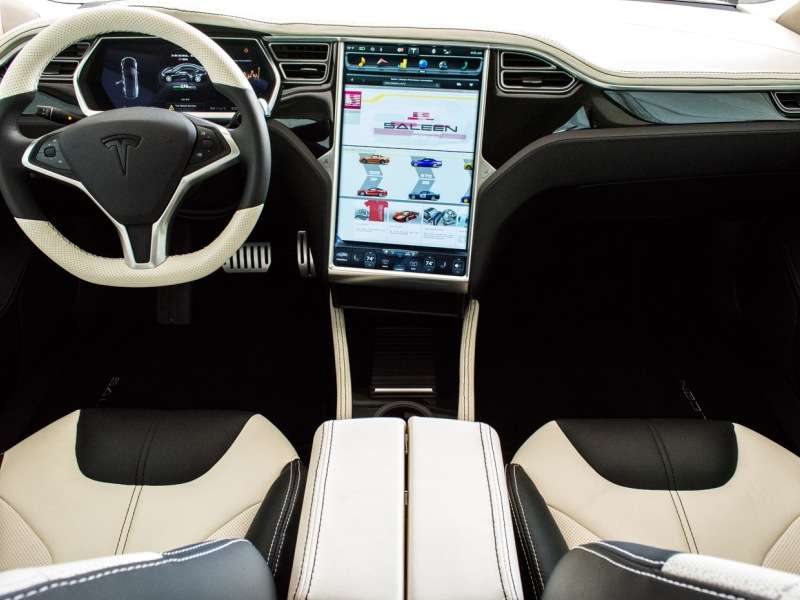 Pricing for the Saleen FourSixteen Model S will begin at $152,000, which includes the Model S P85. Saleen says, however, that the price will drop due to the Tesla model's eligibility for both federal and state tax credits. Saleen has opened up the order books for the FourSixteen Model S, saying it will take six to eight weeks for the vehicle to be built and delivered.