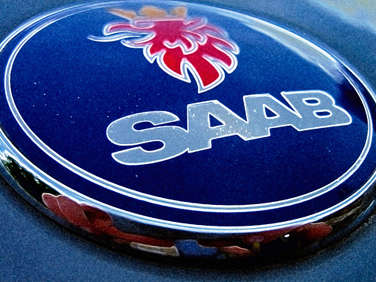 The 11th hour financial rescue that Saab needed to come through in order for it to pay its workers and maintain operations appears to have been a success with the Swedish car company working out a deal where it will sell its main production facility and then lease it back in order to ease short term cash flow problems. Although the automaker is still not ready to begin assembling cars again, barely-solvent Saab surprised the industry this week with the announcement that it is actually planning to expand its lineup in the near future.
According to a press release, Saab plans to add three new cars to its showrooms: the Saab 9-1, the Saab 9-6X and the Saab 9-7. The first vehicle will be a city-oriented car that will most likely target the compact segment, but the Saab 9-6X and the Saab 9-7 will reach above the company's previous aspirations and touch the more rarified air of top-end European luxury. As indicated by the "X" in its name, the Saab 9-6X would likely be a crossover that would slot in above the recently introduced 2011 Saab 9-4X.
The solution to Saab's puzzling financial situation rests on the success of the partnerships it has signed with Pang Da Automobile Trade Co. and Zhejiang Youngman Lotus Automobile Co. These two Chinese automotive industry conglomerates are still waiting for regulatory approval of their purchase of a controlling interest in Saab, but the pair have elected not to waste any time in pursuing the development of new vehicles for both the global and the Chinese domestic markets. The Saab 9-1, Saab 9-6X and Saab 9-7 will each fall under the banner of the New Product Joint Venture (NPJV), as the initiative between the three organizations is being called, and the designs will mark the first real effort by Saab to develop an all-new automobile since the unveiling of the most recent edition of the Saab 9-5 sedan.
According to an article published by The Detroit Bureau, the more affordable Saab 9-1 is likely to receive the most attention from NPJV and be fast-tracked through the development process. Intriguingly, it seems possible that Saab will give the vehicle a styling treatment that is evocative of some of the more "classic" designs from the automaker's past, although specifics of just how much the 9-1 will mimic the admittedly unusual looks of some of Saab's original efforts have not been discussed. At this point, almost any fresh blood injected into the Saab lineup would be welcome, and help to give the company more legitimacy amongst both longtime fans of the brand and premium European car shoppers eager to try something new.