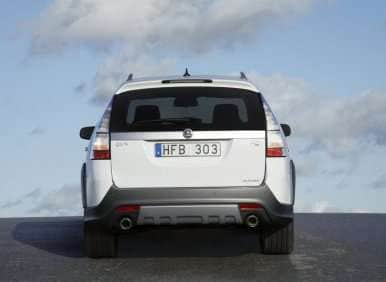 Although the Saab faithful haven't had much to cheer about this year, a new agreement between General Motors and Saab Automobile Parts North America (SPNA) is providing a glimmer of good news. After launching this summer to handle parts and accessories for Saab vehicles in this country and Canada, SPNA has now taken over warranty administration and related services for any and all Saab products that are still covered by their original GM limited warranties. (As folks may recall, General Motors controlled the Swedish auto brand for about two decades, from 1989 to 2009.)
The complete range of services first offered by the General will continue, meaning Saab drivers still will be able to benefit from the scheduled maintenance, roadside assistance and loaner-vehicle programs they signed up for at purchase. In addition, warranty coverage for Saab vehicles bought when the brand's certified pre-owned program was managed by GM will remain intact as well. The new GM-SPNA agreement also will ensure that Saab owners benefit from genuine Saab parts and skilled Saab technicians at each of SPNA's 179 official service centers located throughout North America.
Other SPNA initiatives on the schedule for 2013 include:
Establishing a North American Technical Assistance Center for SPNA service partners
Creating a unified Customer Assistance Center for North American Saab owners
Deploying the Saab Secure service program specifically to support owners of 2010 and 2011 model-year Saabs
The party line from Tim Colbeck, president and CEO of Saab Automobile Parts North America: "Our agreement with General Motors is an important step in supporting Saab owners in North America and ensuring they have access to Saab Genuine Parts, service programs and technical support for years to come."
For more info on SPNA, including a listing of service centers, visit www.Saab.com.