With the 101EX Concept, Rolls tests the waters for a possible coupe and convertible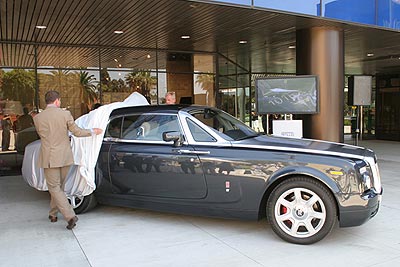 Rolls-Royce 101EX Concept: Rolls-Royce has pulled the wraps off the 101EX Concept, a design study intended to test the waters for a new coupe and convertible that could debut in the future. No production plans are confirmed for the 101EX, but it's easy to infer that the iconic British luxury car manufacturer is considering the addition of a new model to the stable. The 101EX uses a lightweight aluminum space frame, a carbon fiber composite body and modern day electronics. It's also apparent that this car could easily be modified into a convertible – and what a handsome droptop it would make.
Rolls-Royce 101EX Concept – Why it matters
Maintaining a certain image is important to a company like Rolls-Royce, and showing that it is on the cutting edge of design and technology is critical to any manufacturer playing on the ultra-luxury battlefield. Since it relies entirely on the Phantom for sales, Rolls-Royce needs to expand its lineup by adding another model and the obvious answer is a coupe and a convertible. The 101EX Concept likely foreshadows a future production model.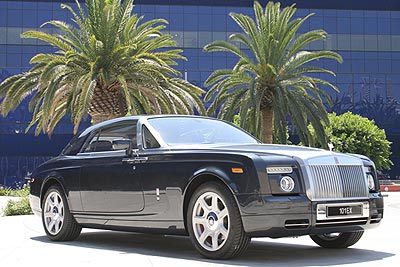 Rolls-Royce 101EX Concept – What's under the hood
For the 101EX Concept, Rolls-Royce has borrowed the aluminum 6.75-liter V12 from the Phantom. The big V12 features direct fuel injection and variable valve lift and timing, and in the Phantom it purrs like a contented kitten until you step on its tail. With 453 horsepower and 531 lb.-ft. of torque, the engine is capable of most anything you could ask of it. Power is run through a six-speed automatic transmission.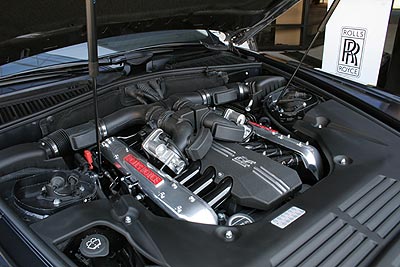 Rolls-Royce 101EX Concept – What it looks like
The 101EX Concept carries styling cues from Rolls-Royce motorcars of the past, making it instantly recognizable from either the front or rear. Up front, the distinguished grille and Spirit of Ecstasy hood ornament are dead giveaways of the car's heritage. At the rear the 101EX carries the high waistline and sloping decklid from touring sedans of yesteryear. Modern engineering is seen in the A-pillar design and the brushed aluminum bonnet, but Rolls-Royce uses the coach style doors of the Phantom on the 101EX Concept, which allow easier entry and exit.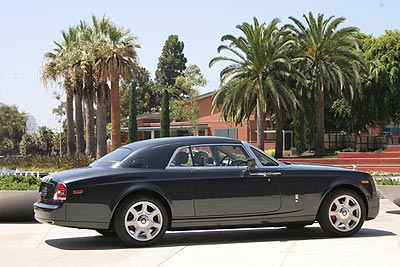 Rolls-Royce 101EX Concept – What we think
Build it! What are you waiting for? There is no doubt a car like this would be a big seller for Rolls-Royce, especially as a convertible. Look what the Continental GT is doing for Bentley. The 101EX Concept mixes traditional and modern design to satisfy both old- and new-money clientele, and we would place our bets that a coupe is already in the works and will be ready to hit the streets in the near future. Think of the Rolls-Royce 101EX Concept as a marketing teaser of what's to come.
Photos by Ron Perry