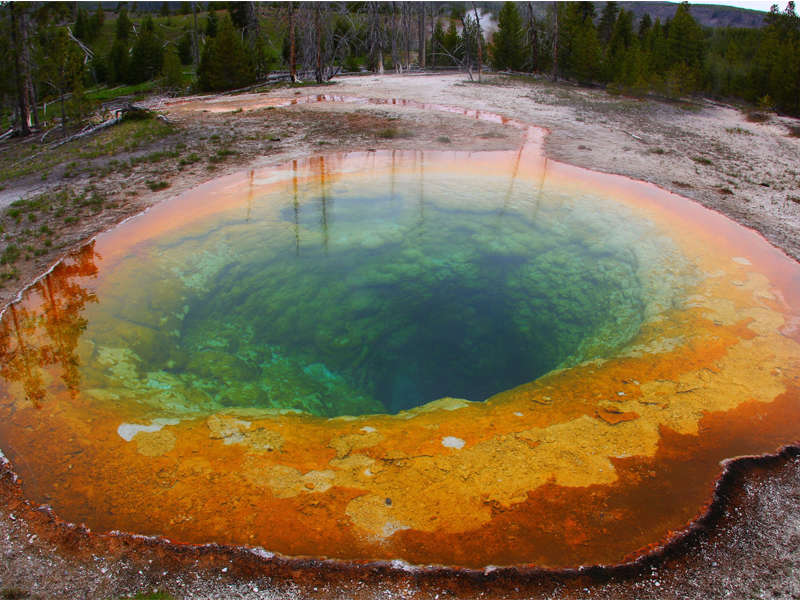 Yellowstone Morning Glory Pool
If you've been following our summer road trip articles, you know what games to play to keep your kids occupied, and what to bring on your trip in case something goes kablooey. But none of that helps unless you have a destination in mind. Road trips demand an objective where a car is an asset, which puts America's natural wonders at the top of many travel lists. With that in mind, we assembled our own list of the Seven Natural Wonders of the U.S.
Our criteria for choosing destinations were simple. First, it had to be something spectacular and made by nature, so tall buildings and carved mountains were out. Second, it had to be something you'd rather drive to than fly, either because it's too far from a major airport, or because the drive itself is worthwhile. Finally, since the emphasis is on driving, it had to be in the contiguous 48 states; if you're in Alaska or Hawaii, we're assuming you have amazing vistas and stupendous natural wonders right outside your front door.
The Blue Ridge Mountains
If you're going here, keep two things in mind: First, go as late in summer as you can...push it back to fall if you can to see the beauty of the leaves changing. Second, this is an ideal driving trip, since the Blue Ridge Mountains are home to the Blue Ridge Parkway, a 469-mile stretch of asphalt that snakes along the mountains in Virginia and North Carolina. Also, keep in mind that this is a tight, twisting, two-lane road. Big RVs need not apply, unless piloted by experts in the field. It's free to drive on the parkway itself, although campgrounds are $10 per night; hotels in the various towns on the way vary.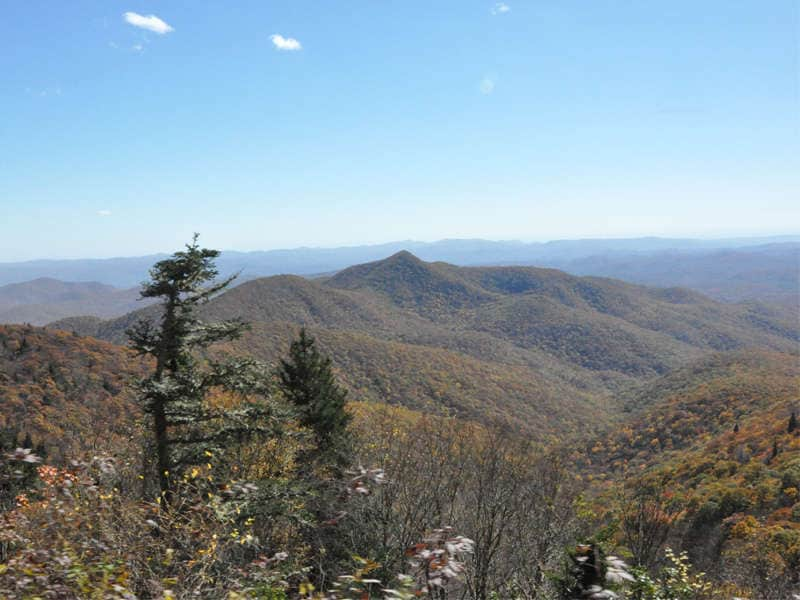 Crater Lake
The name "Crater Lake" doesn't quite prepare you for the unbridled beauty of this natural wonder. Formed from the caldera of an ancient volcano about 7,700 years ago, the lake's breathtaking vistas are best seen from the road that circumnavigates the rim of the lake, appropriately called Rim Drive. From multiple locations you can see the deep blue of the incredibly pure water of this, the deepest lake in the United States, and of course Wizard Island. Once you're done taking pictures, break out your rod and reel; fishing of the non-native Rainbow Trout and Kokanee Salmon are encouraged, and there's no limit!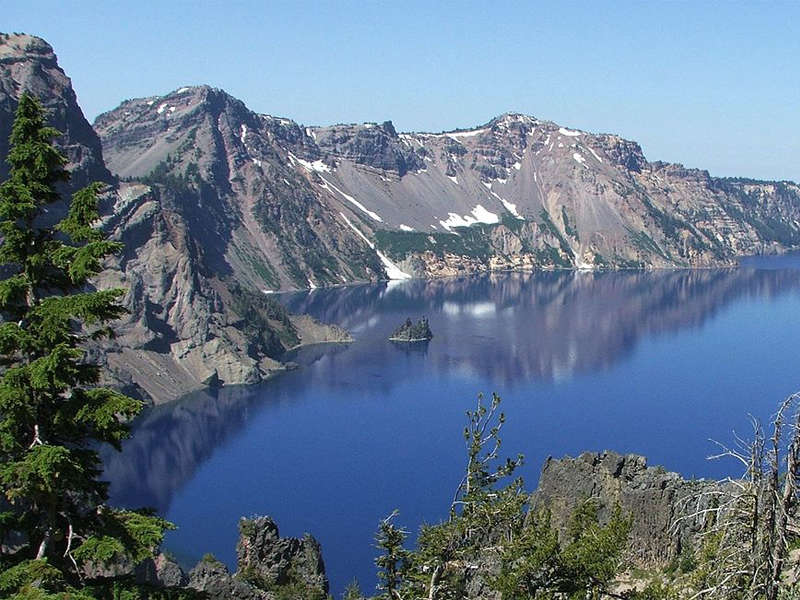 Devils Tower
Close Encounters of the Third Kind. What you might not realize is that this iconic place humankind met aliens wasn't a figment of the director's imagination: It's a real place in Wyoming. Devils Tower is the remains of an ancient volcano, where the rest of the mountain has eroded away, leaving just this lava plug. Climbers love it, with hundreds scaling the rocky face every year. When you're done communing with aliens, head west and stay on U.S. 14 as much as you can on your way to Yellowstone.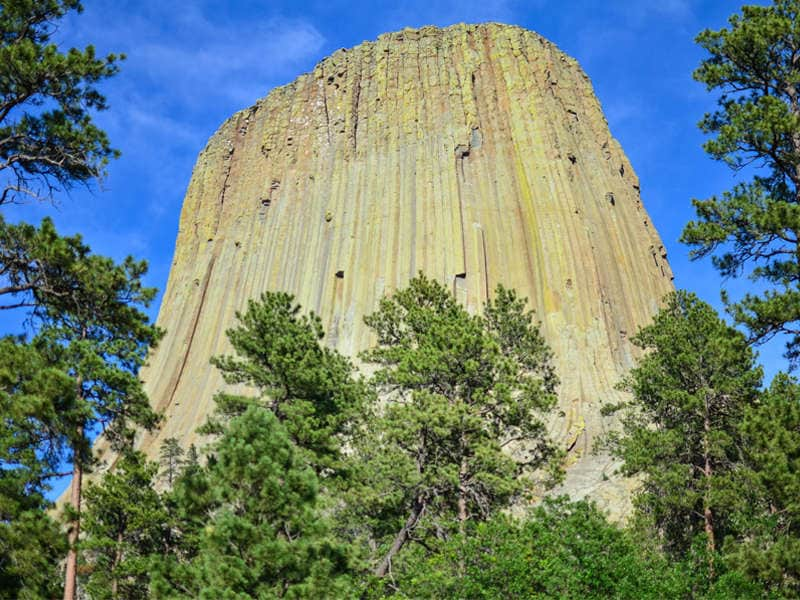 Yellowstone National Park
Yellowstone is the granddaddy of national parks, literally. Established in 1872, Yellowstone was America's first national park, and to this day it remains one of the largest and most popular. Taking up the entire northwest corner of the state of Wyoming, it is home to wild bison, beautiful scenery, and geothermal activity best displayed by geysers such as Old Faithful. There is a ton to do in the park, and a great road to do it by: the Grand Loop Road, which snakes its way through the center of the park, hugging Yellowstone Lake, breezing by Old Faithful, and basically taking you everywhere you want to go.
The Grand Canyon
The Grand Canyon isn't just one destination, it's many: The South Rim; the North Rim; Grand Canyon West, with the Hualapai Indian's Skywalk; mule trains to the canyon floor; whitewater rafting; and views that will make you weep. The Grand Canyon is truly an amazing place, something that everyone should see once in their lifetimes. Plus, it's also near several other must-see places, such as Hoover Dam and Las Vegas. As an added bonus for driving buffs, one of the best ways to get around the south side of the canyon is on the remnants of the old Route 66.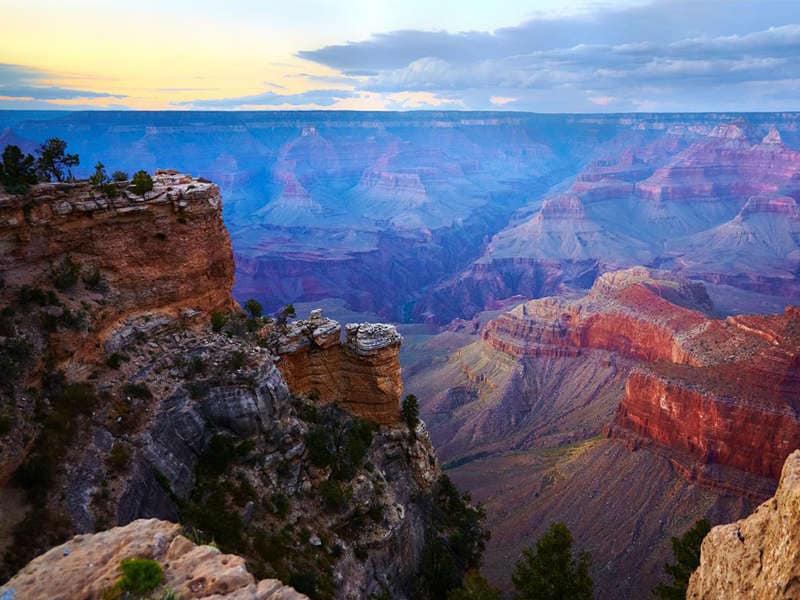 Monument Valley
Credit John Ford's 1939 Western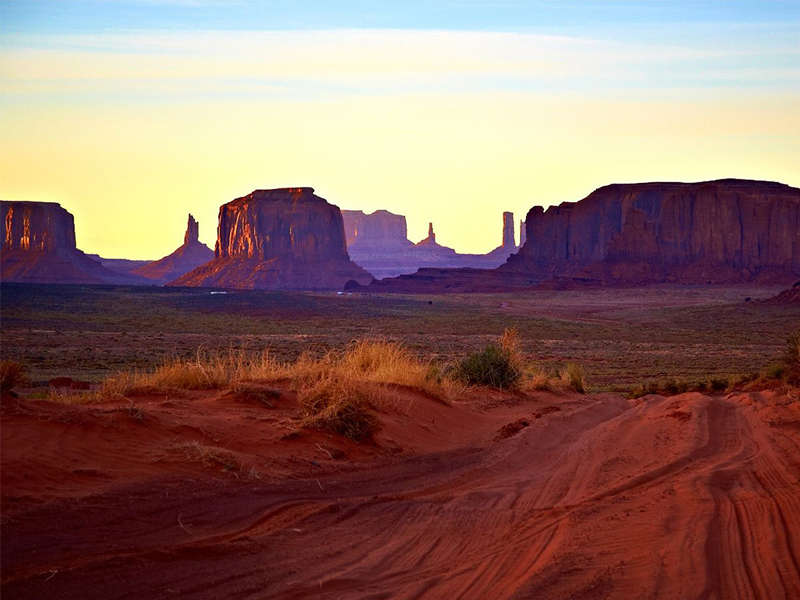 Niagara Falls
How could we not include Niagara Falls? Sure, the honeymoon capital has a cheesy reputation, but the falls themselves are spectacular. Technically they are divided into two main falls, the Horseshoe Falls on the Canadian side of the border, and American Falls, naturally on the American side. For the best view, you actually have to cross Rainbow Bridge into Canada, since it actually faces the falls. However, the view is good from anywhere, and as a bonus, you can make a great driving trip out of it by heading through the beauty of upstate New York. We'd recommend a particular route, except that they're all pretty good.