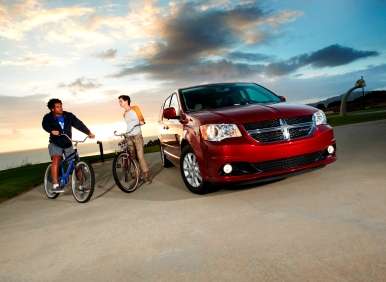 The cross-country road trip is as much a rite of passage as it is an American tradition. With a network of roads as extensive as ours, it's very easy to take a car anywhere you'd like to go. It's such an ingrained part of the American psyche Hollywood continually cranks out road trip themed film. Typically things go horribly awry for the protagonists, largely because they overlook something on the checklist you're about to learn how to prepare.
When you're out on the road the only constants are your car and the people in it with you. If you do everything you can to solidify those two elements, things outside the car tend to work themselves out.
The best way to achieve this is with a plan.
Good planning always involves a following a checklist to make sure everything you might need is considered and in place. Here's Autobytel's cross-country road trip checklist to help you ensure a comfortable and successful drive.
Road Trip Checklist: The Car
It is far better to find a problem with your car at home than 1500 miles from nowhere outside of an unfamiliar town. The best way to ensure this is to "pre-flight" your car in much the same way a pilot performs a pre-flight check of a plane before taking off.
1. Make sure your engine is full of fresh clean oil. An oil change before embarking upon an extended drive ensures adequate lubrication and cooling of your engine. After the change, make sure the oil filter is seated properly and the drain plug is inserted correctly with no leaks. Check the engine's oil level before you set out on the trip and at every fuel stop.
2. Similarly, check all the other fluids to be sure they are at their optimum level. This includes coolant, brake fluid, transmission fluid, windshield washer fluid, and etc. Consult your owner's manual if you are unsure where the reservoirs for the fluids are located.
3. You battery is more critical to your car today than ever before. With all of the electronics in today's cars, electricity is just as important to your car as gasoline. Make sure your battery is clean, and its terminals don't show any corrosive buildup. Get it checked by a mechanic to make sure it's holding the proper charge.
3. One last thing to check under the hood of the car, look at all of your belts and hoses to make sure they are in good shape. A worn accessory drive belt can break, stranding you on the side of the road. A ruptured coolant hose can leave your car dead on the highway as well.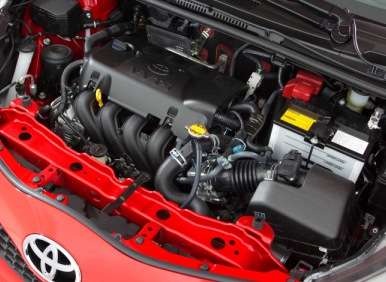 Road Trip Checklist: The Car Cont'd.
4. Check your tires for wear, proper alignment, and correct air pressure in all five of them. That's right, all five—make sure the spare is inflated properly as well. If you should need the spare, you'll want to know it isn't flat before you pull it out of its storage bin. Proper tire inflation helps you save money on fuel and provides one more shred of control over your car should an emergency maneuver be required. Make sure your jack works, and all the hardware you need to change a tire is in the car (including the key for locking wheel nuts). Try to loosen the bolts on all of your wheels to make sure you can get them off easily should the need arise. Make sure you retighten them after you're satisfied they'll come off readily.
5. The realization you've locked yourself out of your car a thousand miles away from home is never a good one. When traveling with other adults, make sure at least two of them have an extra key to the car on their person. If you're traveling alone, keep an extra key to the car in your pocket at all times.
6. In the trunk of the car, make sure you have an extra quart or two of the kind of oil your engine prefers, a gallon of water, a flashlight, a tire pressure gauge, a first aid kit, rubber gloves, hand wipes, an extra accessory drive belt, and if you're traveling through the mountains or where there might be snow — a set of chains.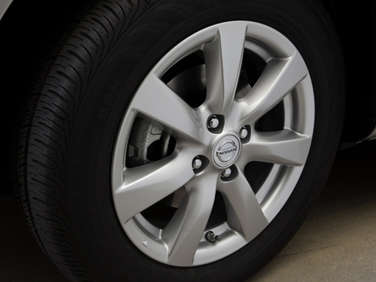 Road Trip Checklist: Personal Concerns
1. A GPS navigation unit is an essential item to have along. Saves you the trouble of asking directions, provides some peace of mind and freedom from worry about getting lost, and many of them warn you about traffic congestion.
2. Just to be on the safe side, get maps for everywhere you plan to go as well. Hey, the nav system might crap out on you, but a map will never go blank. Use them to plan your route out in advance. Look for interesting roadside attractions or other pastimes that might be along the way. Time your drive to avoid major cities during commute hours.
3. Bring your cellular phone, and the charger you'll need to keep it energized.
4. Ensure you have your current driver's license, registration certificate, proof of insurance, and subscribe to a roadside assistance service like AAA.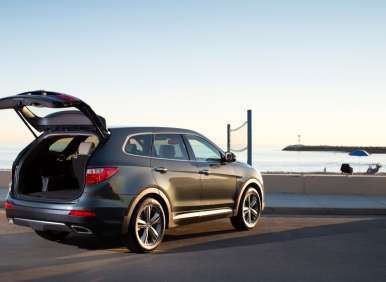 Road Trip Checklist: Personal Concerns Cont'd.
5.  A generous supply of water and healthy snacks are essential — avoid soda pop and salty snacks, they make you thirsty.
6. Check ahead on your route to make sure all roads you plan to use are open and accessible.
7. Be sure everyone in the car has needed medications, special foods, or any other particular items they may need for personal comfort. Meds should be kept inside the car and readily accessible.
8. A day or so before you go, pre-pack the car to make sure everything you're planning to carry will fit. Is better to find out in advance than just before you're ready to go. That way, you can make decisions about what you might need to leave behind in an unhurried manner.